Rushman 1974–76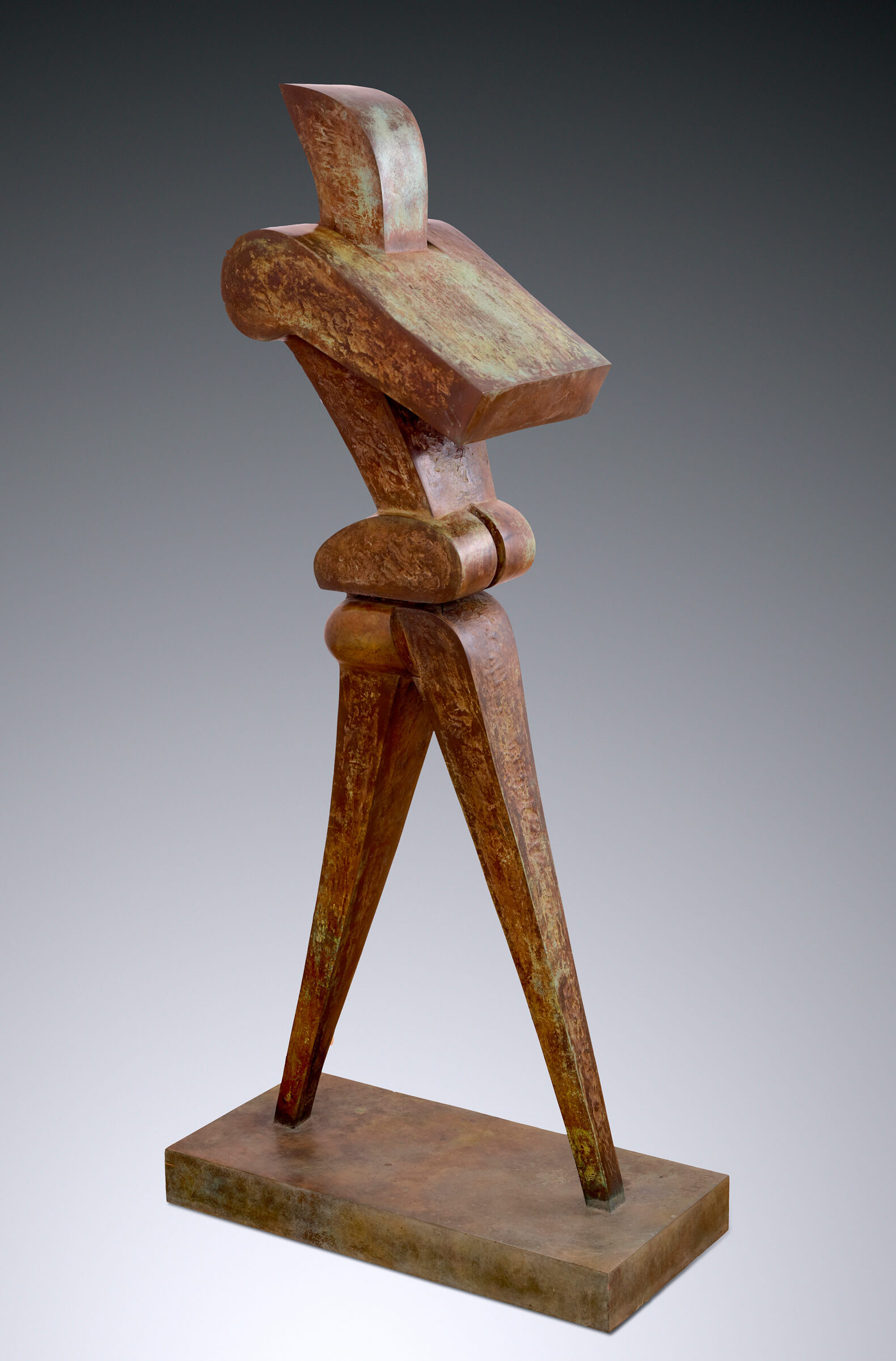 Rushman—as its name suggests—depicts a figure whose posture gives the impression of a rushed walking pace. This illusion is enhanced by the position of its legs and tilted-back elements that suggest the figure is marching ahead with energy and speed. It is a key example of Etrog's Hinges period, which lasted through most of the 1970s. During this time Etrog made extensive use of the mechanism in both sculpture and paintings and explored the representation of opposing forces by focusing on the problem of how to express movement without actual motion.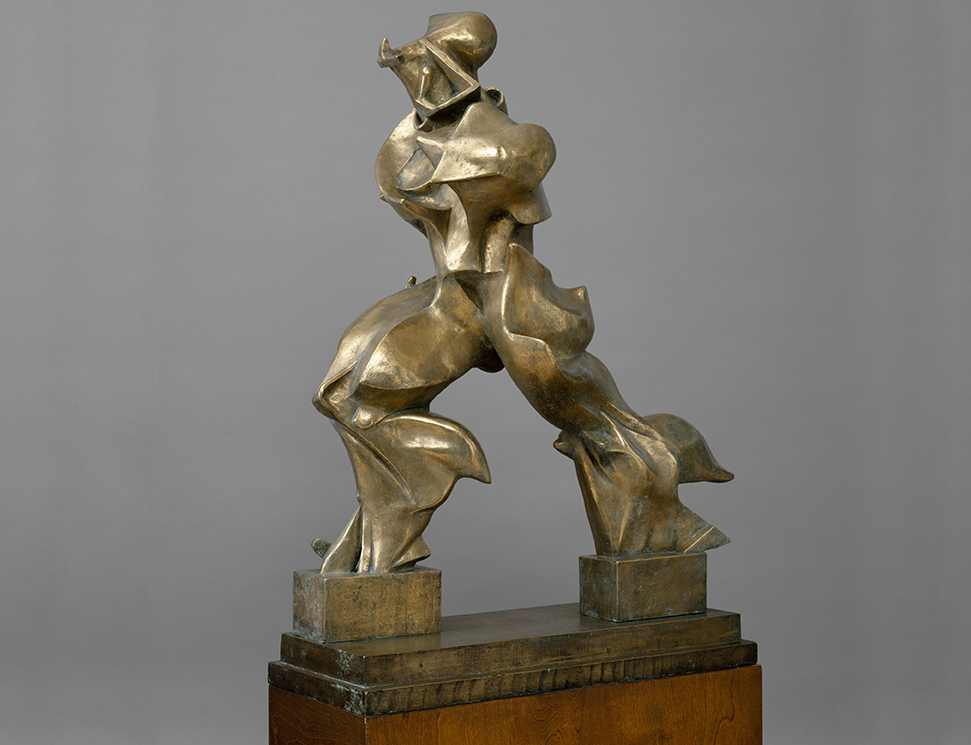 In Rushman, both the figure's legs and arms are connected by visible hinges; they represent its joints, though they do not move. Although Etrog was, as always, intrigued by the tools and symbolism of connection, the hinge was unique in offering the possibility of connecting elements to a flat surface, thus allowing him for the first time to represent walking figures. With this sculpture, Etrog entered the territory of the famed Italian avant-garde sculptors such as the Futurist Umberto Boccioni (1882–1916) and the Surrealist Alberto Giacometti (1901–1966), both of whom devoted portions of their oeuvre to the depiction of the human form in motion. It is also a nod to Walking Woman, 1967, by Michael Snow (b.1928), an important iteration of his series that was included, along with two Etrog sculptures, in Expo 67.

Etrog called Rushman and other similar works from this period Extroverts, explaining that they "are concerned with open space and implied movement." This idea was highlighted when, in 1976, a medium-size version of the sculpture, together with its fellow Extroverts Pistoya (Mother and Child), 1973–76, Steptease, 1976, and the monumental Pieton, 1974, were temporarily placed in the city square of Pistoia, the Italian town where Etrog cast his sculptures at the Michelucci Foundry. Positioned in the piazza next to the medieval baptistery, they appear to belong to the city's urban fabric, as if integrated into the movement of each passersby.