Spiral 1974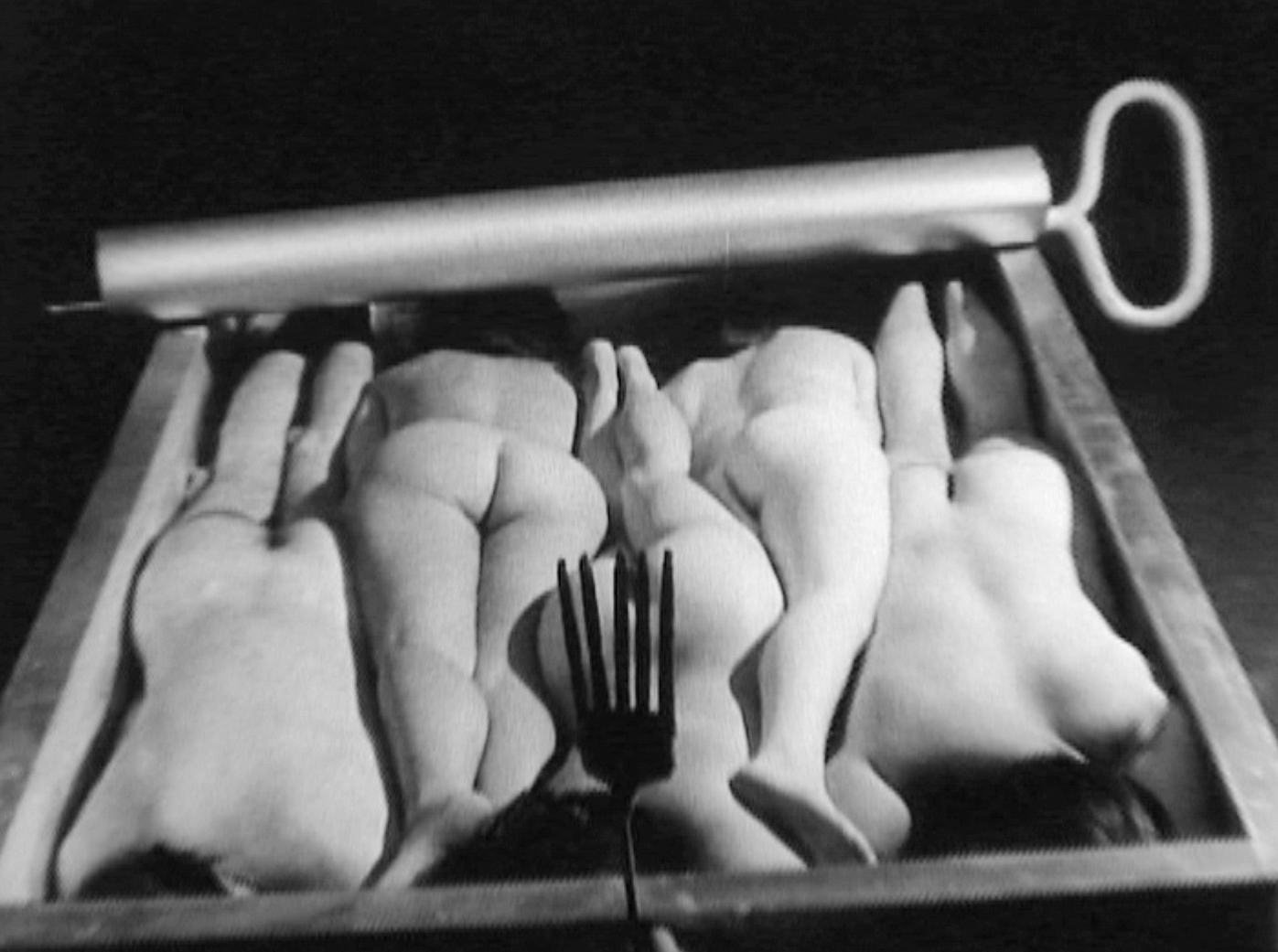 Spiral, Etrog's only foray into filmmaking, provides a powerful meditation on the human condition and the journey from birth to death. This venture into cinema resulted from Etrog's experiments in playwriting: according to one writer he wrote a series of plays titled Hinges in 1968–69 that were never performed; the fourth and last of these became the source for Spiral.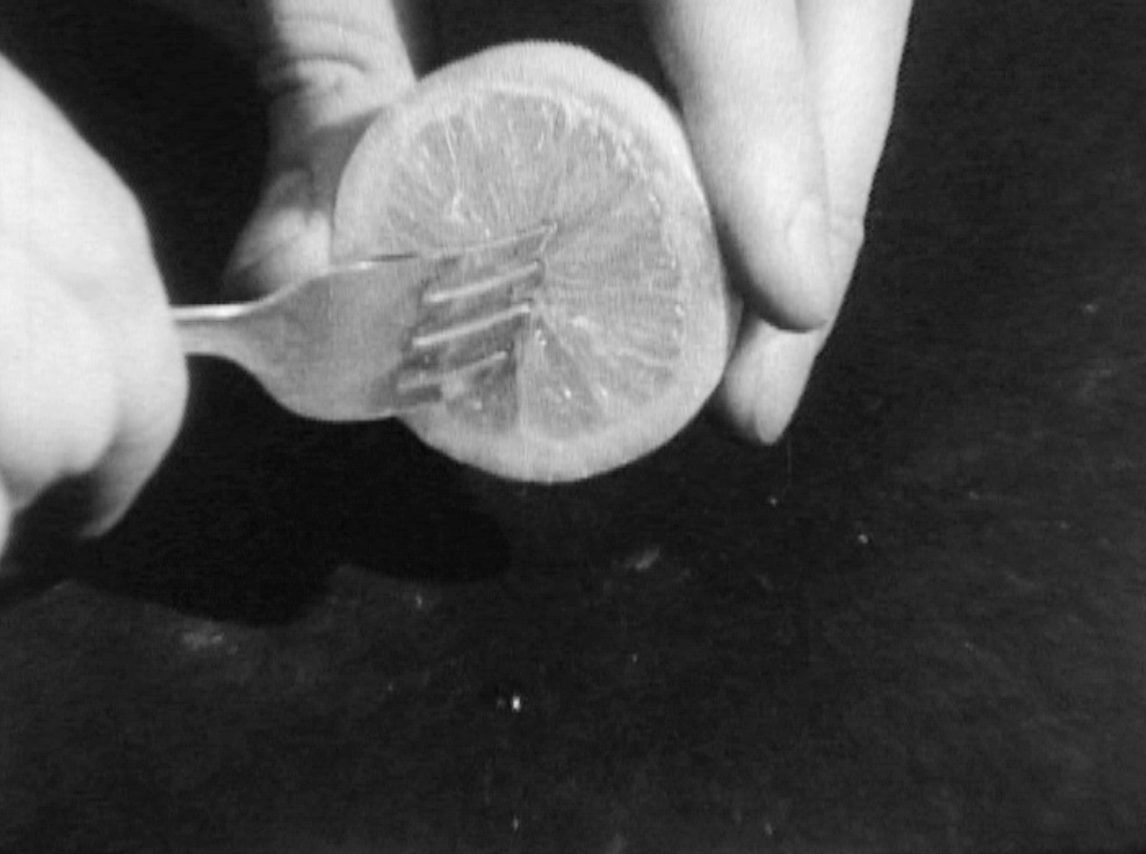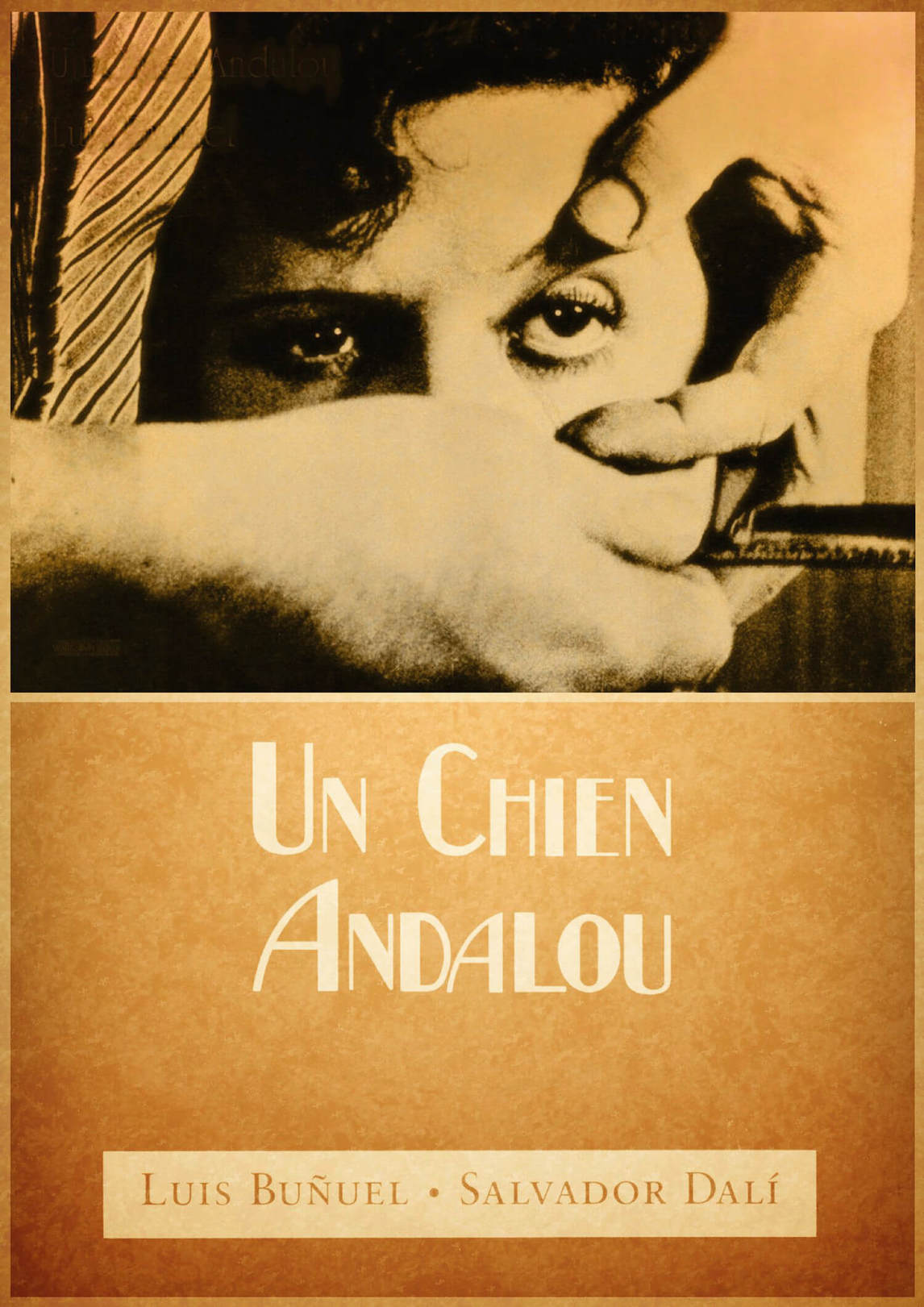 The film borrows from European experimental filmmaking. Surrealist cinema used powerful images and unsettling visual equivalences to great effect, as in Un chien andalou, 1929, by Luis Buñuel (1900–1983) and his collaborator, Salvador Dalí (1904–1989). Likewise, Constructivist cinema's montage editing technique invented by the Soviet filmmaker Sergei Eisenstein (1898–1948) in the 1920s, as seen in his Battleship Potemkin, 1925, was a profound influence. Both styles are evident in Spiral.

To Etrog, one's path from birth to death is not a linear journey but rather one that is experienced through the spiral, the film's main motif. This form collapses time and space: the birth of a child is juxtaposed with an open-heart surgery, the pram is compared with the coffin, and images of a ticking clock repeatedly appear. The theme of the impossibility of separating life neatly from death is further expressed in one of Spiral's most powerful images: as the protagonist opens a box of sardines, we encounter intertwining naked bodies, which later in the film will be juxtaposed with interlocked wriggling worms, recalling images of mass graves.

"I chose a spiral because I didn't want to close the circle," Etrog said in a conversation with his friend and later collaborator, the influential media theorist Marshall McLuhan (1911–1990). Elsewhere, he explained that "[t]he spiral is a single continuous line that creates within itself a parallel that exists conventionally between two lines. Therefore, you can have on this single line moments in time and space that signify the past, the present, and the future."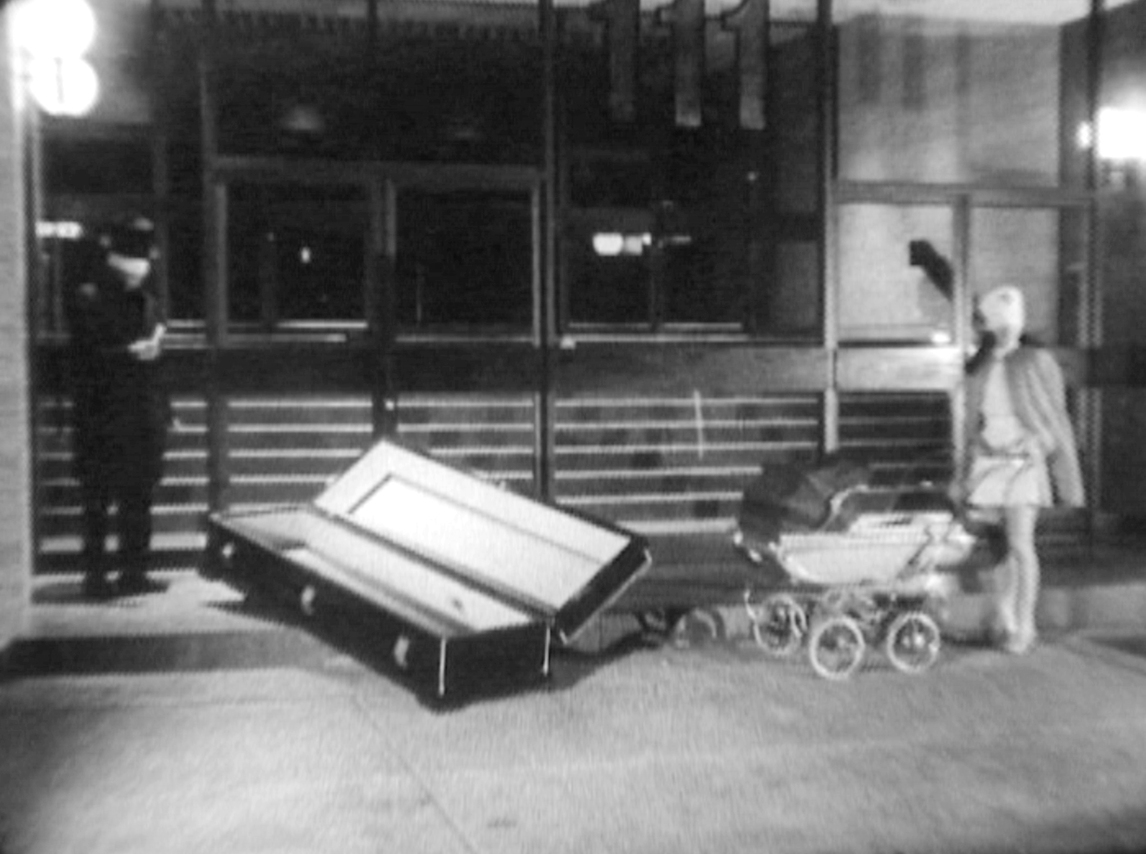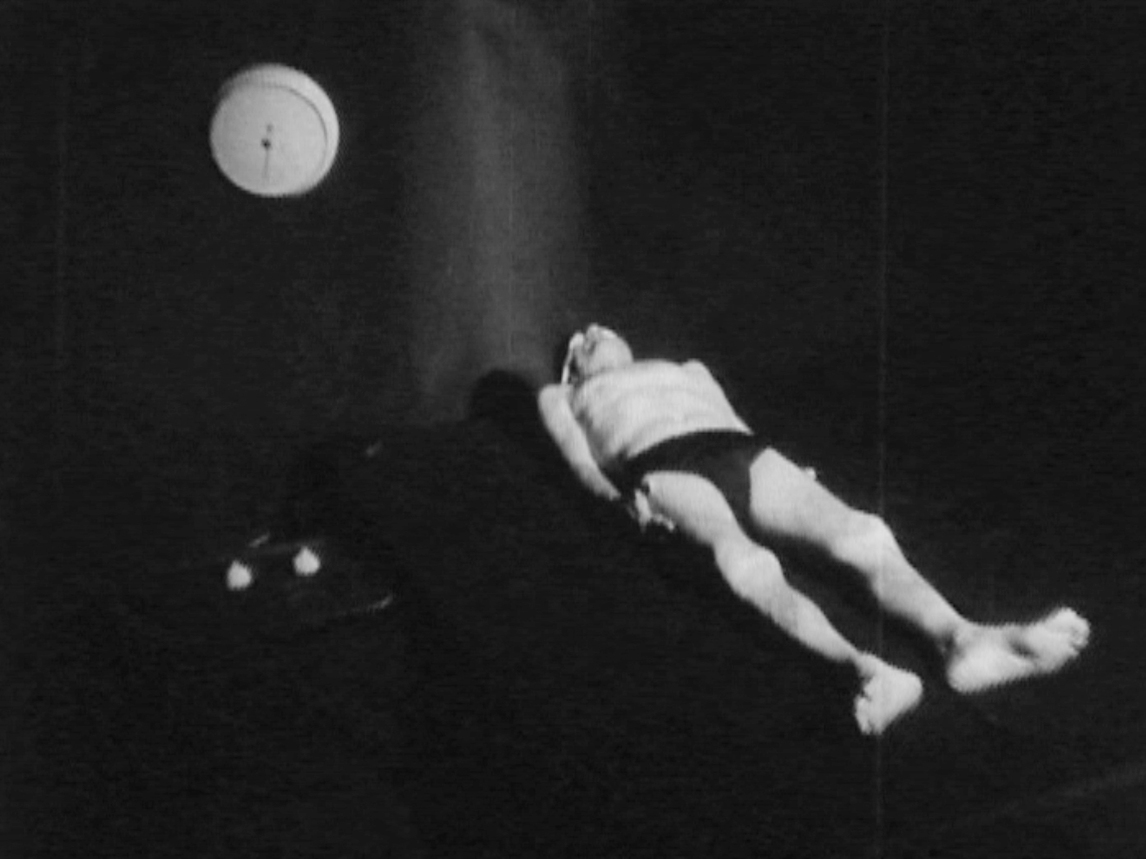 Spiral was first shown on the CBC television program Sprockets in 1975. In the 1980s, McLuhan screened Spiral at the University of Toronto's Centre of Culture and Technology, and suggested to Etrog that they collaborate on a book project based on the film. Etrog agreed and selected stills from it. Later, McLuhan chose annotations and quotations from famous modernist writers who had influenced Etrog, such as Samuel Beckett (1906–1989), Eugène Ionesco (1909–1994), and James Joyce (1882–1941). The final result, which was published in 1987, is an artwork in its own right, a collage of images coupled with texts that functions as a conversation between the artist and the theorist.