Survivors Are Not Heroes 1967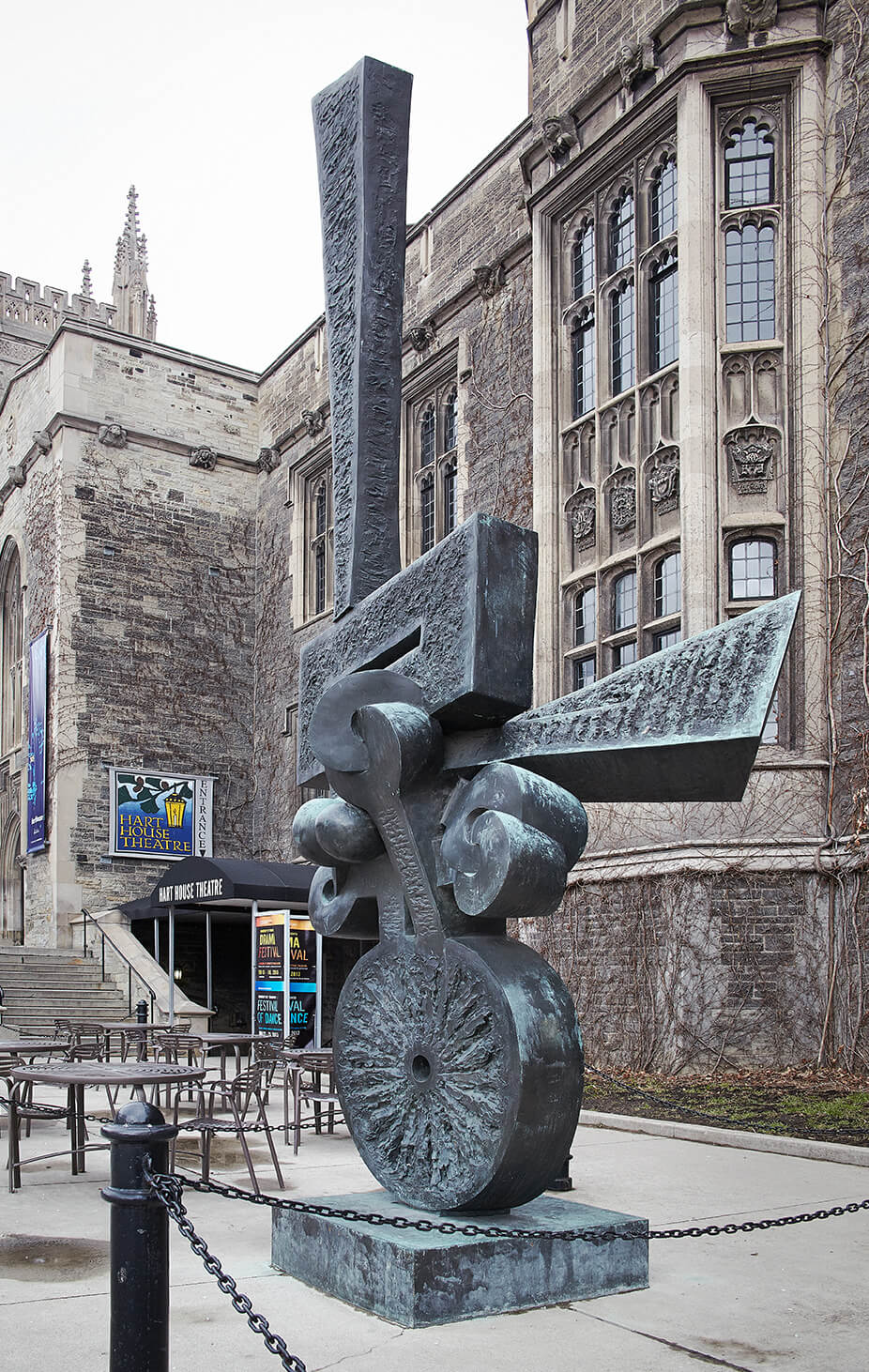 Sorel Etrog had explored the theme of war in War Remembrance II, 1960–61, but in Survivors Are Not Heroes he addressed for the first time the tradition of war memorials. In Canada, as elsewhere in North America and in Europe, war monuments became ubiquitous following the First World War. Communities commissioned sculptures to commemorate their fallen soldiers; one scholar characterized the erection of monuments in Canada during the interwar period as a "monument-building frenzy." In most cases they depict either fallen soldiers in a realistic manner or symbolic figures to create an allegory for victory or bravery.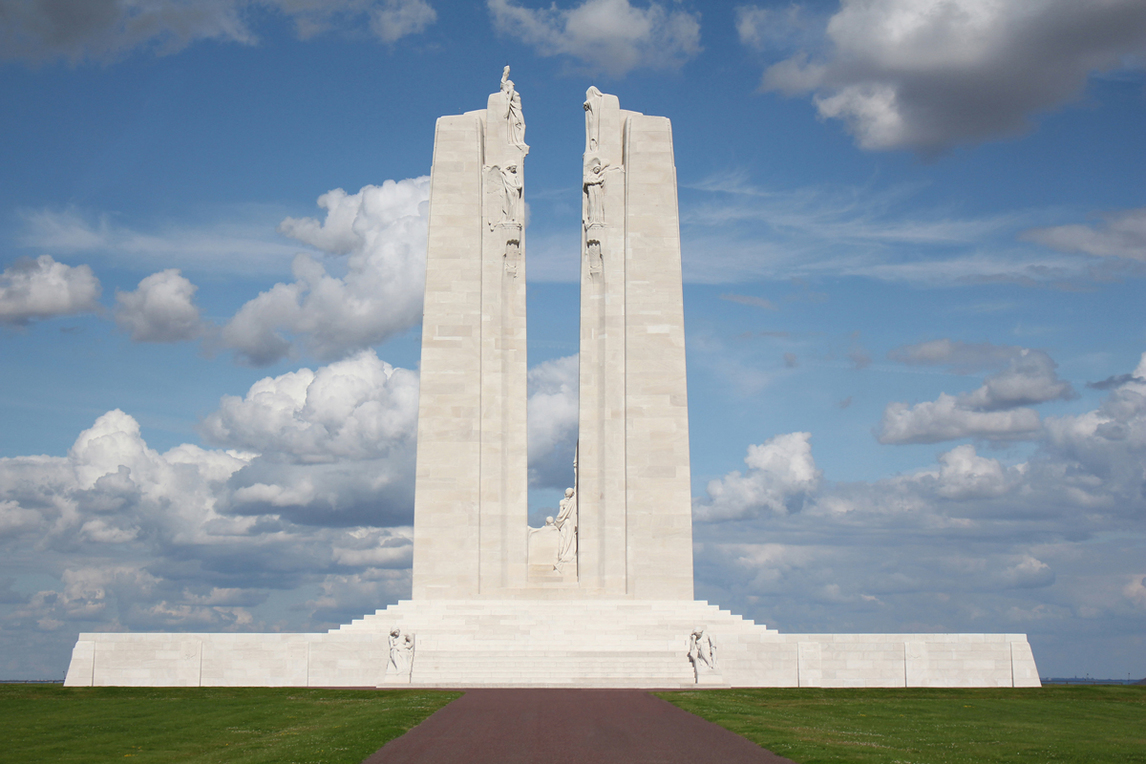 In Survivors, Etrog, a victim and survivor of both Nazi aggression in and Soviet occupation of his native Romania, created a work that went against this tradition of public monumental sculpture. He did not replicate the usual heroic message but instead created a stylistically heterogeneous and abstract work that is large in scale and powerful but not celebratory.

The sculpture belongs to an artistic tradition that represents the suffering of innocents and the horrors of war, as seen for example in Pablo Picasso's Guernica, 1937 (which inspired Etrog in another piece), or The Destroyed City, 1947–51, by Ossip Zadkine (1890–1967). The title of Etrog's work reveals the artist's intention; Survivors Are Not Heroes does not memorialize fallen soldiers but rather speaks of those who have lived through war. The style and composition of Etrog's work provide a metaphor for the complex emotions that result from the traumatic experiences of war survivors, feelings that often include guilt and shame as well as grief and anger, as opposed to the heroic associations of victory.
Structurally, Survivors is composed of four very distinct layers that are connected through a relationship of tension and contrast. At the bottom we find the "wheel of the sun" motif, which also appears in War Remembrance, 1960–61, Sunbird II, 1962–64, and Sun Life, 1984, and produces the "optical illusion that… [the sculpture is] balanced and stand[s] on [its] own, independent of the base." On top of this large circular element and emerging from it, a network of links intertwine, holding each other in position as well as providing a sense of movement and energy. Above it is a horizontal rectangular shape, a stark geometric form that contrasts with the lower part's rounded motifs. The sculpture culminates in a tall vertical element that makes up about half of the work and draws the viewer's eyes upward, suggesting hope.
Survivors Are Not Heroes, at a height of more than five metres, is one of the largest bronze sculptures Etrog ever created. It is a Toronto icon for both its location at the downtown St. George Campus of the University of Toronto and its inclusion in the important exhibition Sculpture '67, which took place in Nathan Phillips Square in front of City Hall as a part of Canada's Centennial celebrations.