The Ukrainian Pioneer 1971, 1976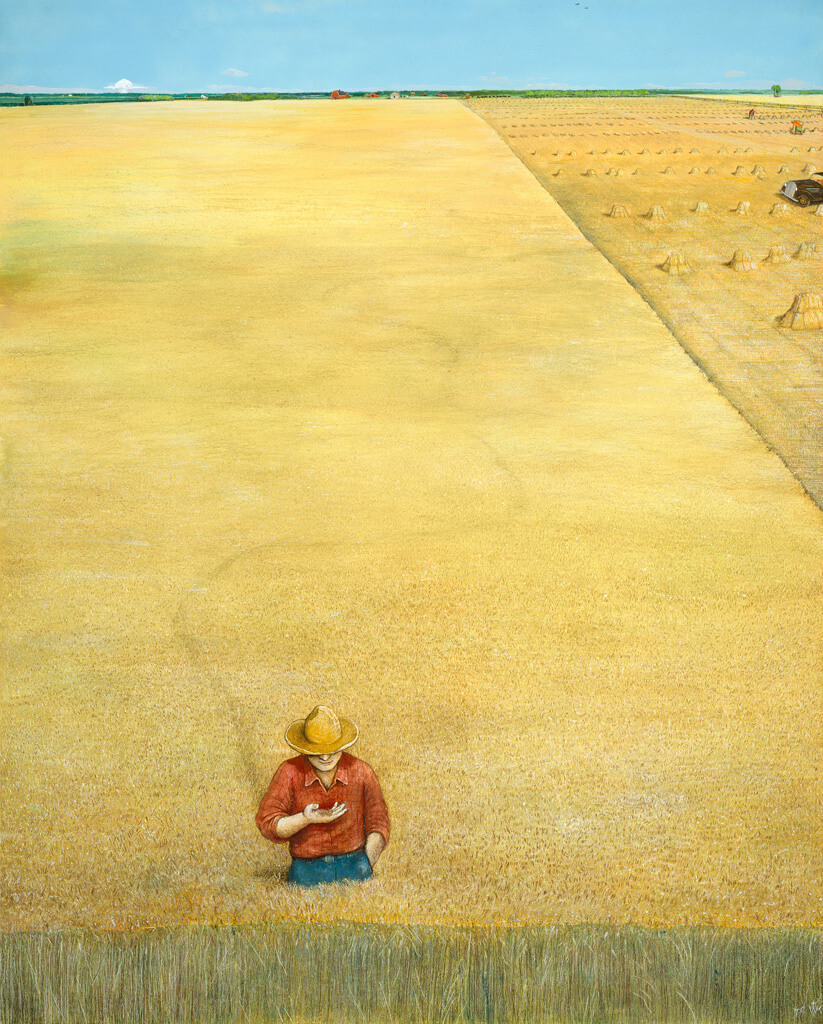 William Kurelek made the first of two trips to Ukraine in the spring of 1970. He travelled with Olha and Mykola Kolankiwsky, art collectors and patrons who shared Kurelek's Western Ukrainian heritage. The experience inspired Kurelek's The Ukrainian Pioneer, which he began in October 1971. It was completed and installed at the Niagara Falls Art Gallery and Museum in late November.

The episodic six-panelled composition retells the story of Ukrainian immigration to Canada in the early twentieth century. Kurelek paints a progressive narrative, beginning with a scene of a Ukrainian peasant child "running barefoot into the snow to beg for victuals from more well-to-do neighbours" and culminating with an image of his "wheat king" father, waist-deep in a field of golden grain. As with In the Autumn of Life, 1964, the celebration of "land, comfort and wealth" is undercut in the last painting by a distant atomic cloud on the horizon that all six panels share. With permission from the Kolankiwskys, Kurelek and several studio assistants made minor changes to the paintings in spring 1976. The Ukrainian Pioneer was acquired from the Niagara Falls Art Gallery and Museum by the Canadian government and displayed in the House of Commons in 1983 and then transferred to the National Gallery of Canada in 1990.