Self-Portrait n.d.
In this striking self-portrait Vincent presents himself in a regal pose against a dark background, creating an almost theatrical impression. His clothing and ornaments are emblematic of his status as chief. The silver headdress with the Maltese cross is decorated with bright reddish-pink feathers, which draw the viewer's eye to the face, rendered in realistic detail. The artist adds some new ceremonial objects and more elaborate decoration: a tricolour cockade is attached to the crown, in his right hand Vincent holds a ceremonial peace pipe with a tricolour stem decorated with pearls, and red ribbons decorate the silver armbands and bracelets.
The silver bands, earrings, medal, and disc-shaped brooch shine against the dark clothing and background. The brooch is unusually large, harking back to traditional circular ornaments of white shell. Here Vincent employs traditional ceremonial objects, borrows status objects from the colonial power, and adapts both to create a powerful image of himself.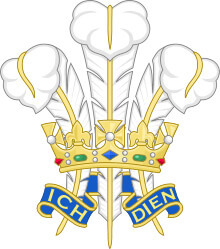 The silver headdress, Queen Victoria medal, silver armbands, wampum belt across his chest, brooch, arrow sash, and pipe tomahawk reflect the Hurons' long history of adaptation and acculturation, the treaties with the European colonists, and the cultural and commercial exchanges since First Contact. Vincent's display of these objects in his self-portraits marks the transformation that was taking place in the image of the Native: the figure who previously had been naked or dressed in animal skins is now resplendent with ceremonial insignia. The gradual adaptation of European customs added a layer of complexity to relations between the Hurons and the colonial population, based as these relations were on a political dynamic of negotiation.
The Huron political leaders thought of the British authorities as their allies and equals, and their adoption of certain European modes of dress reflected that relationship. Vincent presents himself as one in a long line of chiefs. His headdress, with its ostrich feathers and Maltese cross, bears a striking resemblance to the heraldic badge of the Prince of Wales. In view of the centuries-long alliance between the Huron nation and the British Crown, Vincent may have intended this painting to pay homage to the heir to the British throne, the young prince who had toured Canada in 1860 and would later be crowned Edward VII. At the same time, with this painting he inserts himself into the hagiographic tradition of the political and cultural heroes of North America, which had recently begun to include portraits of exemplary Native leaders, such as Joseph Brant and Tecumseh.
This work was sold to the Seminary of Quebec on December 2, 1878, for five dollars. The sale was no doubt meant to help defray the expenses of the artist's planned trip to Montreal that was to take place a few weeks later, in January 1879.