New Mexico Mountain Landscape, Taos 1947
New Mexico Mountain Landscape, Taos, 1947 may depict Wheeler Peak in the Sangre de Cristo Mountains, the tallest peak in New Mexico. It was executed during the summer of 1947 and is a student work, the product of Martin's participation in the Taos Summer Field School, a course dedicated to outdoor landscape painting. With green, brown, and purple watercolour economically applied to paper, Martin captures a likeness of the mountain rising over the Taos plateau.
Martin had enrolled in a master of fine arts program at the University of New Mexico in 1946 after having previously trained as an art teacher. She spent the summers of 1947 and 1948 participating in the Taos Art School (the first summer as a student, the second as an instructor). A photograph from that year of Martin standing at an easel in the high desert, wearing an army surplus jacket and blue jeans and concentrating on the composition in front of her, shows the artist working on a similar landscape.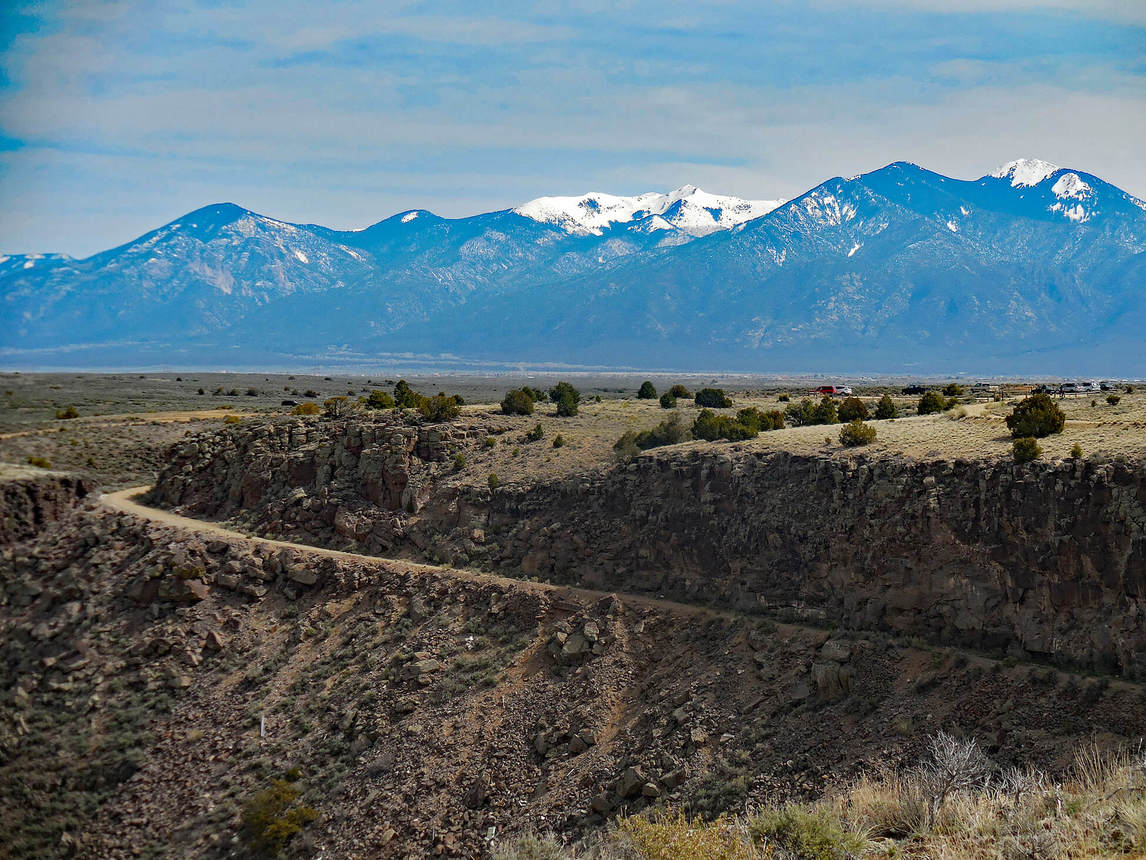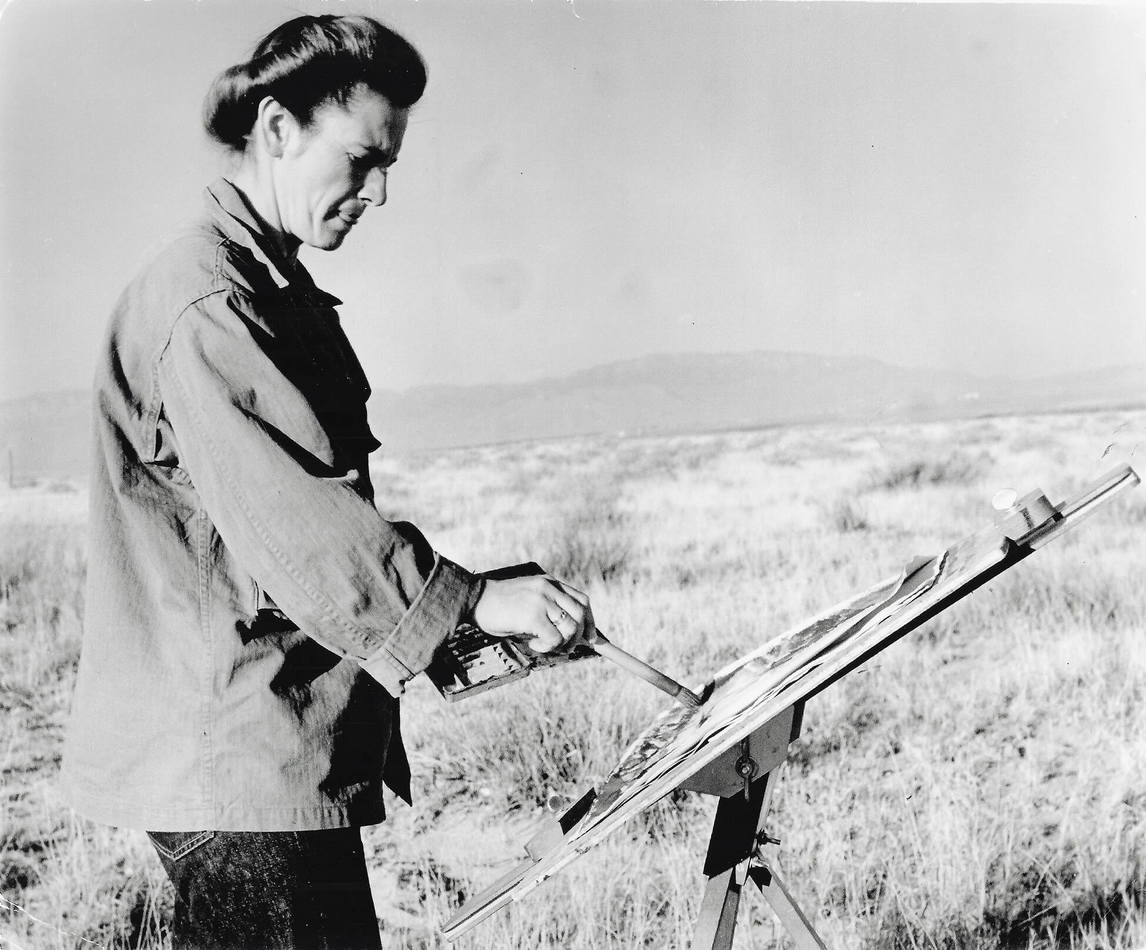 Although this is one of Martin's earliest existing paintings, she was likely an accomplished amateur before entering the University of New Mexico in 1946—she had been painting in some capacity since her time at Teachers College in New York in 1941. As a result, the piece shows a technical achievement beyond her status as a student.
The years between 1941 and 1947 could be described as itinerant for Martin, who moved several times across the United States, changing jobs regularly. It is no surprise then that few works from this period remain, especially as Martin was known later in her life to track down and purchase back her earliest work, only to destroy it. Two other watercolours remain from the Taos Art School, as well as several encaustic and oil portraits from around the same time. Martin showed two watercolours at her first museum exhibition, at the Harwood Foundation at the end of the 1947 summer school. New Mexico Mountain Landscape, Taos may have been one of them. Watercolour paints dry almost instantly in these arid conditions; this painting has the appearance of having been quickly composed, with rapid brush strokes representing massive geological forms and the surrounding landscape.
It was a painting much like New Mexico Mountain Landscape, Taos that Martin must have been thinking of when in 1973 she wrote, "I used to paint mountains here in New Mexico and I thought my mountains looked like ant hills. . . . I saw the plains driving out of New Mexico and I thought that the plain had it, just the plane. . . . Anything can be painted without representation." Although it would be another two years until Martin would make her first experiments with abstract art, this quote illustrates that she was feeling constrained by the need to represent objects or places in her paintings.