Tundra 1967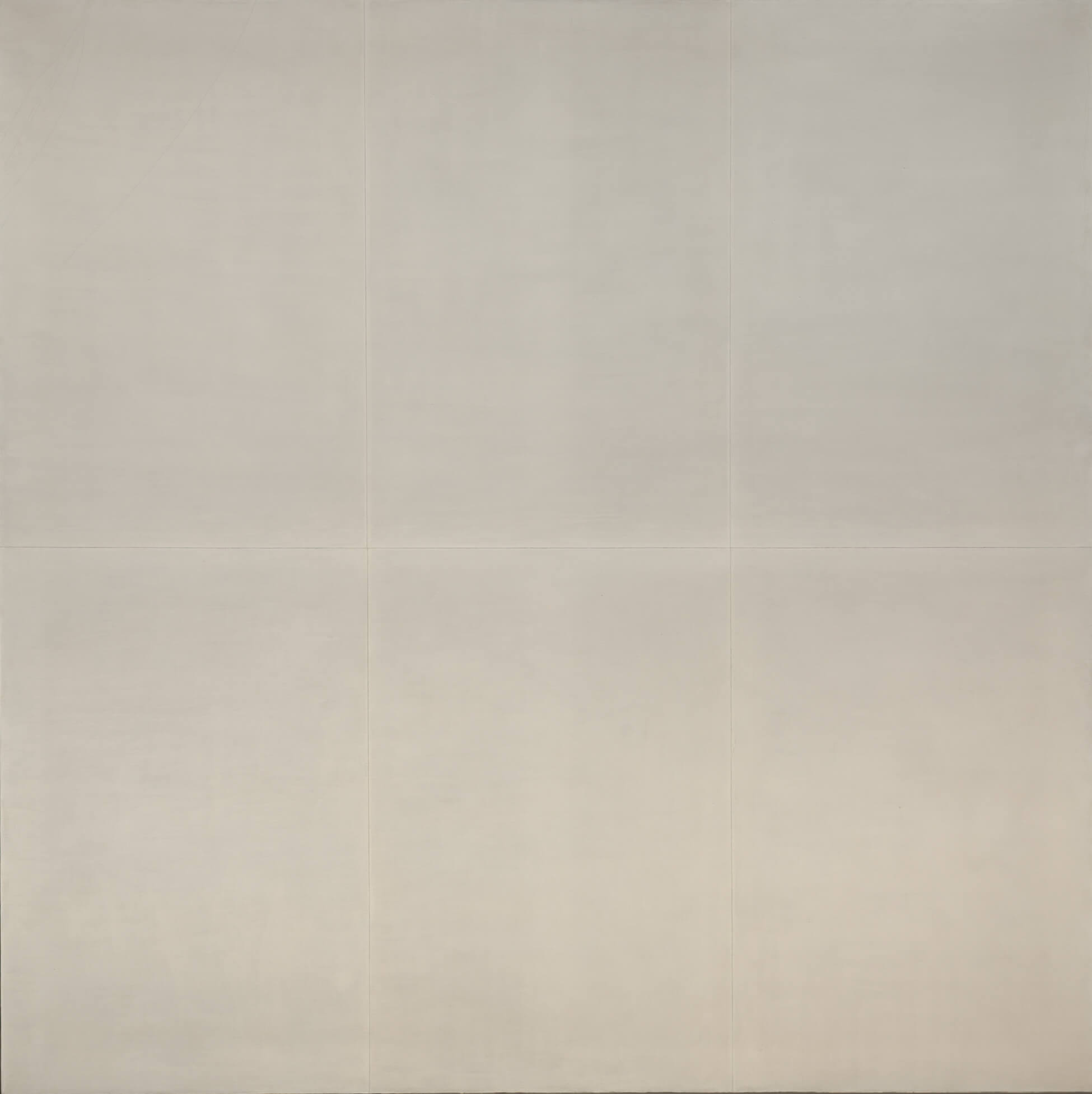 Tundra is the last painting that Martin made before shocking the art world and abruptly leaving New York in 1967. It is also a beautiful and unique work from her New York period, a conclusion that brought her mature grid period to an end. Two horizontal lines and one vertical line, barely perceivable on an off-white background, create six large vertical rectangles. The painting retains the vertical and horizontal compositional elements of the mature grids, but presents the format in an entirely new way.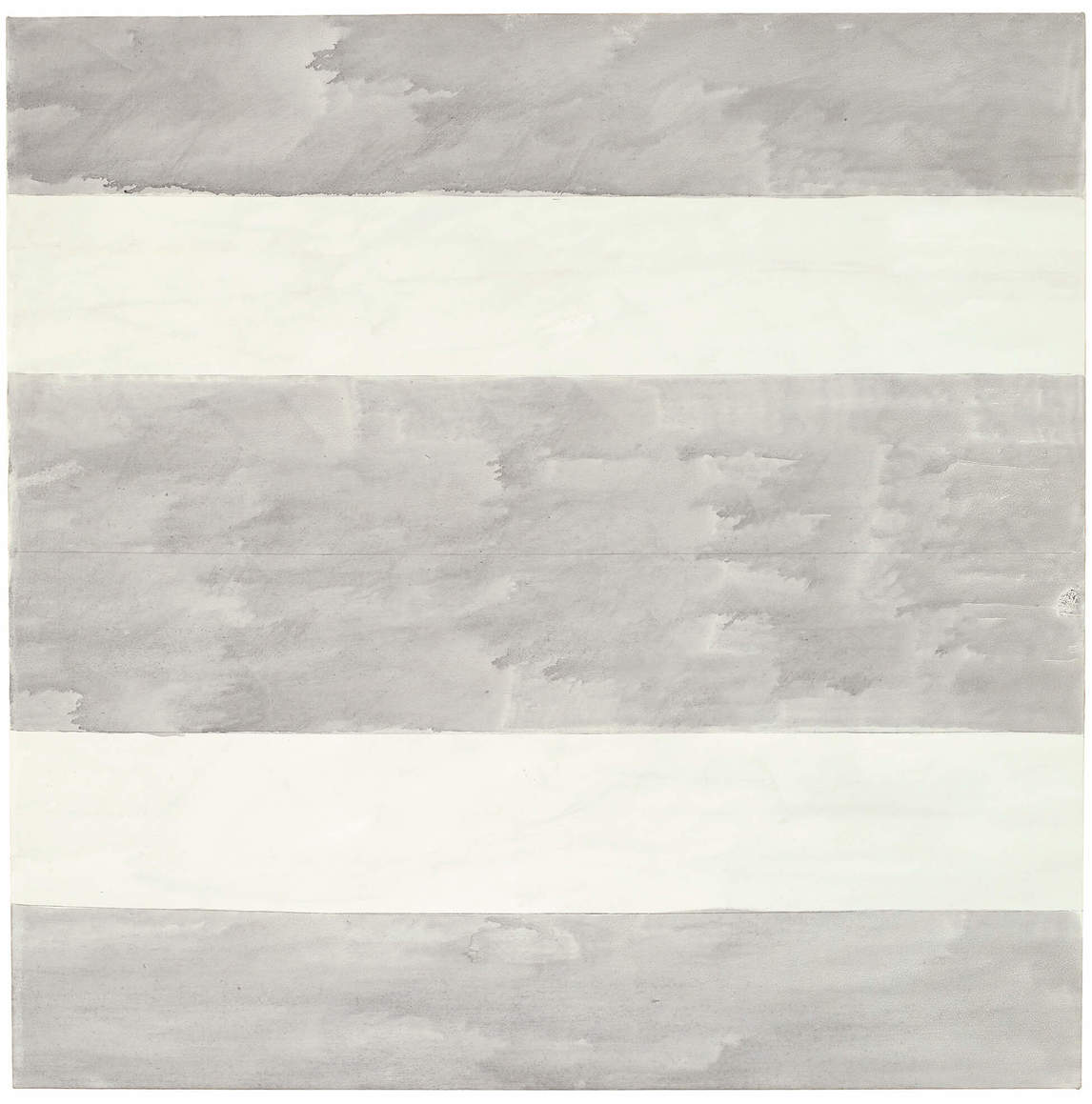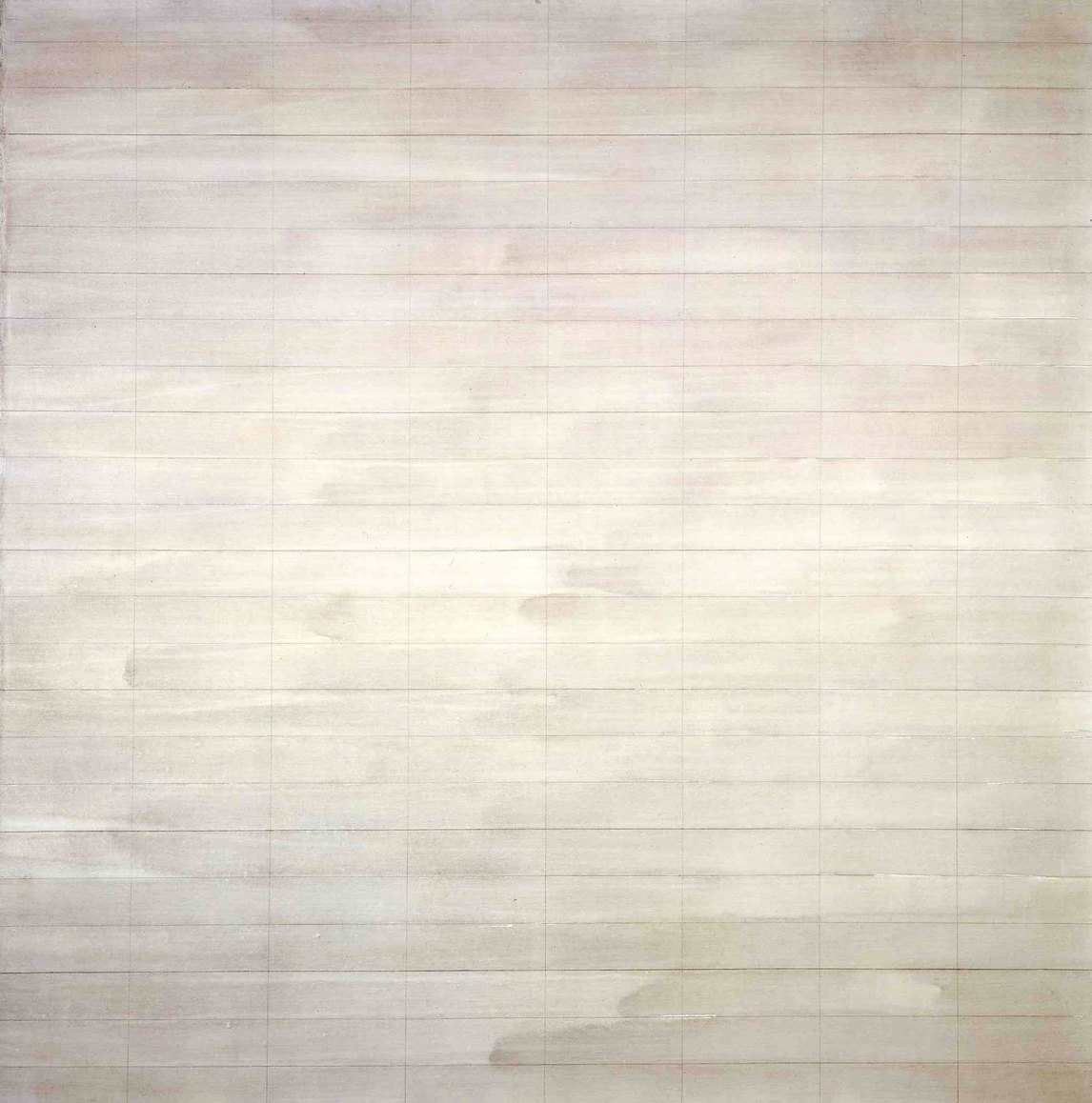 In her last half-dozen paintings of 1967, Martin began expanding out of the grid, a process that culminated with Tundra. In works such as Hill and Desert, both 1967, she abandoned the vertical lines, focusing only on the horizontal. In both paintings, a repeating pattern of two single lines and then a double line is expressed.
These types of patterned compositions would reappear in the 1970s in paintings such as The Islands I–XII, 1979. In Trumpet, 1967, painted right before Tundra, Martin introduces a mottled grey background, another format that does not otherwise appear in the 1960s grids but will reappear in paintings much later in her career, including Untitled, 2004, one of the last Martin completed before she died.
Although Martin's 1967 paintings, including Tundra, represent the end of her grid period, they also lay the ground for the work that she would take up in the 1970s and beyond. For example, the six white vertical rectangles created by the expanded grid in Tundra are very similar in format to the six red and blue vertical rectangles in Untitled #3, 1974.
In 1967 or 1968, collector Samuel Wagstaff (1921–1987) purchased Tundra. It was included in Martin's first non-commercial art exhibition, organized by Douglas Crimp (1944–2019) at the School of Visual Arts Gallery in New York in 1971, at documenta 5 in Kassel, Germany in 1972, and in Martin's mid-career retrospective at the Institute of Contemporary Art at the University of Pennsylvania in 1973. In 1971, the painting was featured in a tribute to Martin in Artforum by Kasha Linville, who called Tundra "a simple, almost inexplicable canvas."