Untitled #3 1974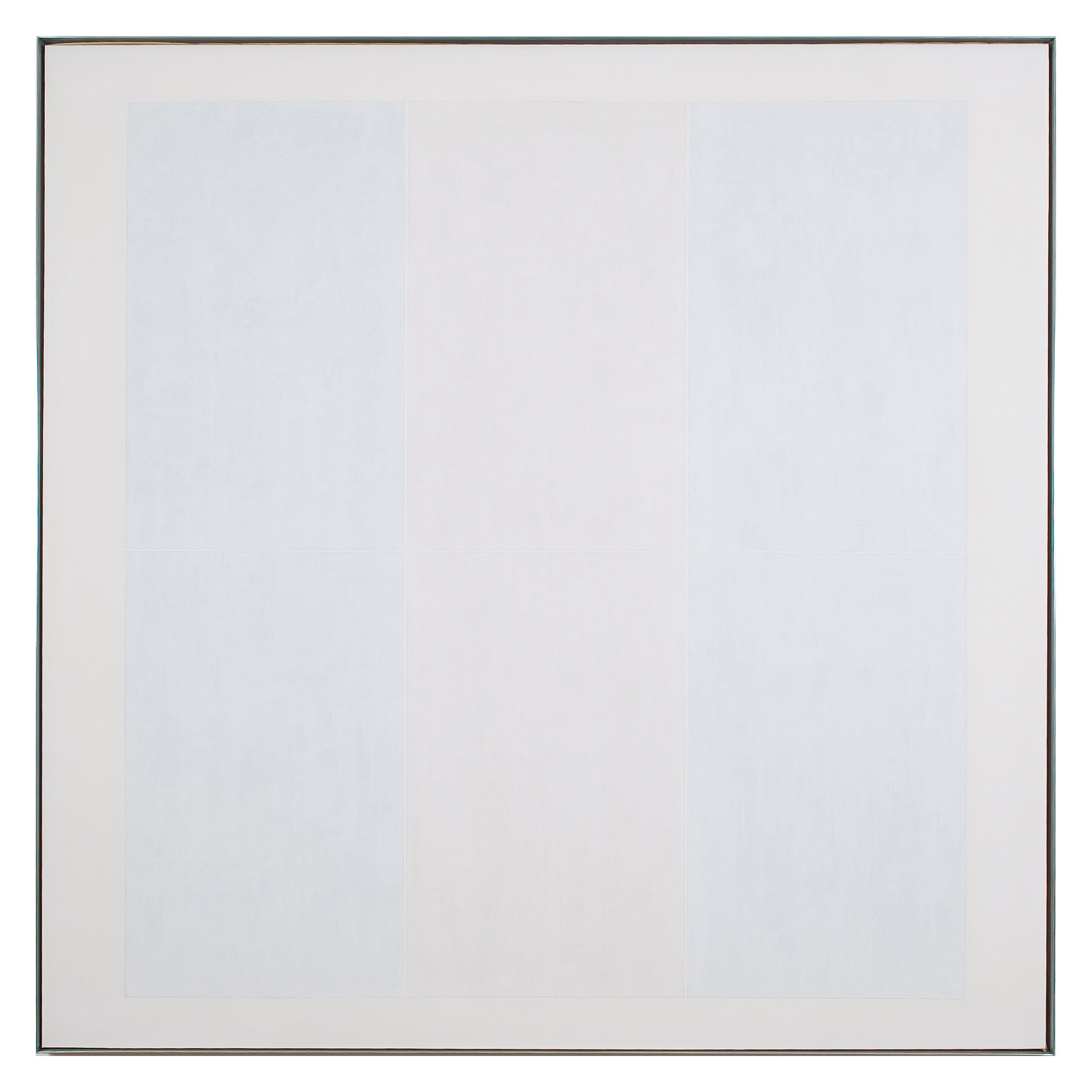 After leaving New York and the art world behind in 1967 and spending a year and a half on the road, Martin resurfaced in New Mexico in 1968. She settled on a mesa near the town of Cuba and lived in this beautiful yet challenging landscape for six years without painting. In 1974 she began painting again and by 1975 was ready to exhibit a new series of work at Pace Gallery in New York City.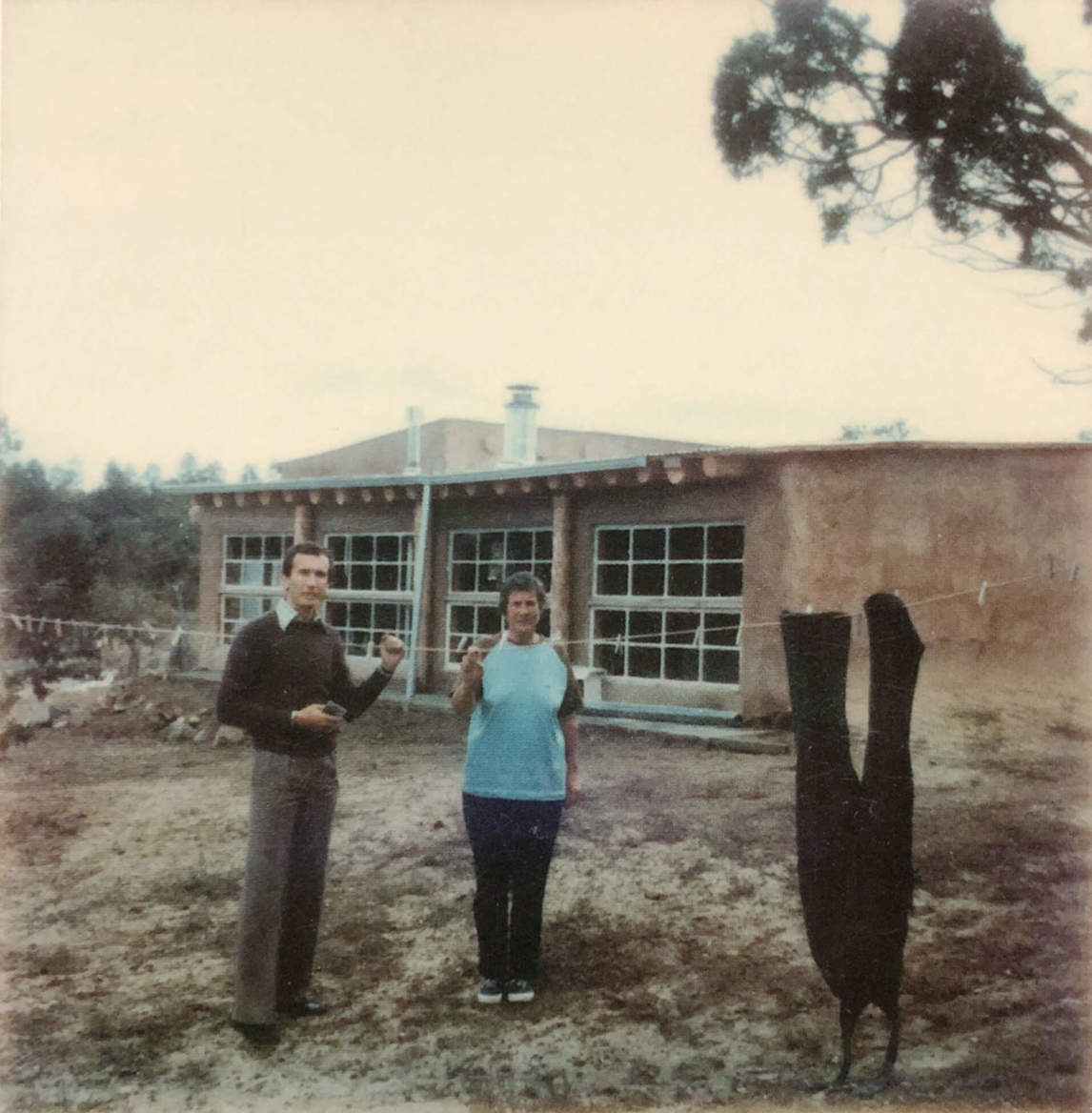 One of the first canvases Martin painted after this six-year hiatus was Untitled #3. The work maintains the overall structure that she developed for her grids in the 1960s, yet presents several significant new elements. The six-foot-square format remained, as did the acrylic and graphite composition. Where nearly all of the canvases from 1964 to 1967 were made up of a graphite grid overlaying a canvas painted a single colour, Untitled #3 introduces the use of a multiple-colour base in what will eventually morph into Martin's bar format. Six tall rectangles (two red and four blue) of equal size are laid over a white background on a vertical orientation, each separated by a thin white line. Each rectangle is outlined with graphite. The red and blue rectangles are very lightly applied, giving the appearance of sun-bleaching. The vertical orientation, first seen in Tundra, 1967, is reintroduced, but now represents a new direction.
Martin said of this change in her art: "The paintings in my first show after I started painting again were all vertical. I don't know why, I can't explain the leap that was my inspiration. I had to do everything I'm told. So does everybody else." Martin often talked about her inspiration, or sometimes acknowledged the voices telling her to do things in a certain way. The insertion of vertical and later horizontal bands would come to characterize Martin's post-grid paintings for the rest of her life. Untitled #3 was among the work included in her 1975 Pace Gallery exhibition.