Untitled #3 1989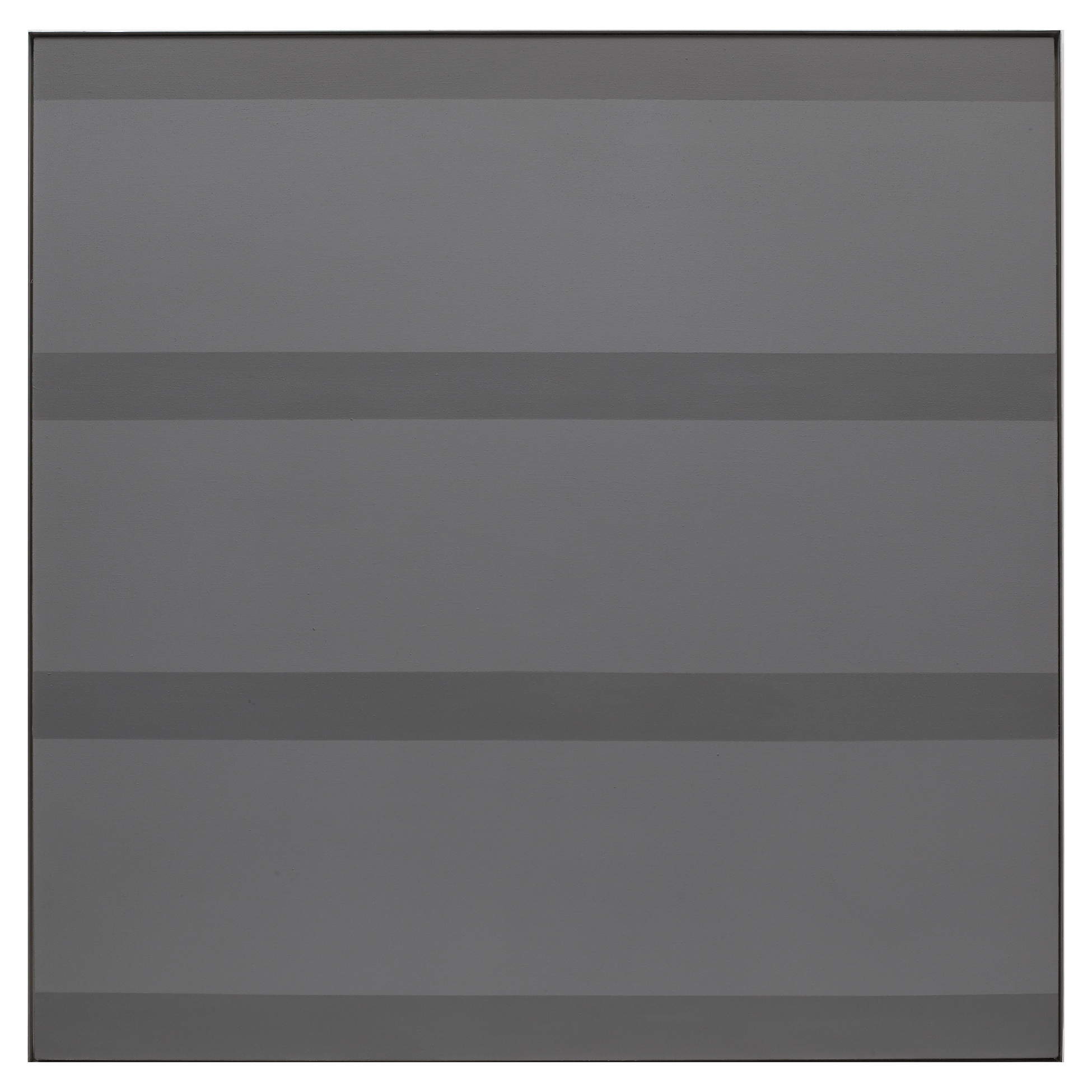 By the late 1980s, Martin's monochromatic palette evolved to feature darker tones. Untitled #3, 1989, includes three thick, dark grey bars alternating with four thinner and darker bars. The acrylic is the colour of graphite, which largely hides the graphite lines that separate the thick and thin bars.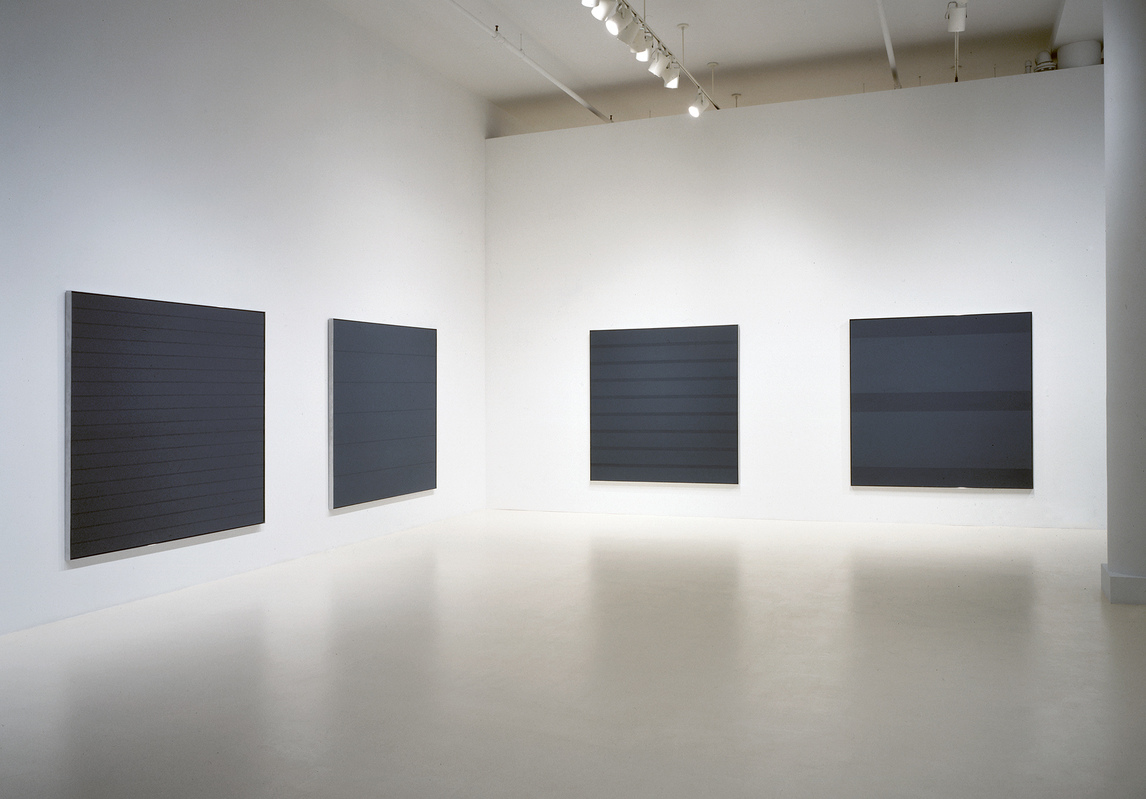 Grey paintings were not a radical departure for Martin. Her grid paintings of the 1960s often had an off-white or light grey palette. In 1974 Martin introduced muted colours as seen in Untitled #3, 1974, but then moved back toward a white or an off-white palette in paintings such as The Islands I–XII, 1979, and White Flower I, 1985. However, the grey paintings of the late 1980s are much darker and more sombre than anything she had painted before or after. Martin never acknowledged whether she was or was not exploring negative emotions in her painting during this period.
Untitled #3 was among ten canvases featured in the exhibition Agnes Martin: Recent Paintings, which opened in December 1990 at the Pace Gallery in New York. It is considered the height of Martin's grey period (approximately 1985–1992), a body of work that was celebrated in the 2011 Pace exhibition Agnes Martin, The '80s: Grey Paintings. Untitled #3 was also included alongside a series of prints, On a Clear Day, 1973, and seven other acrylic and graphite on canvas paintings in a solo exhibition at the MacKenzie Art Gallery in Regina, Saskatchewan, in 1995. By around 1992, Martin began to move away from her grey paintings by reintroducing colour into her work, which ultimately led to the most chromatic and energetic pieces of her career.