Dress with Insect Box 1998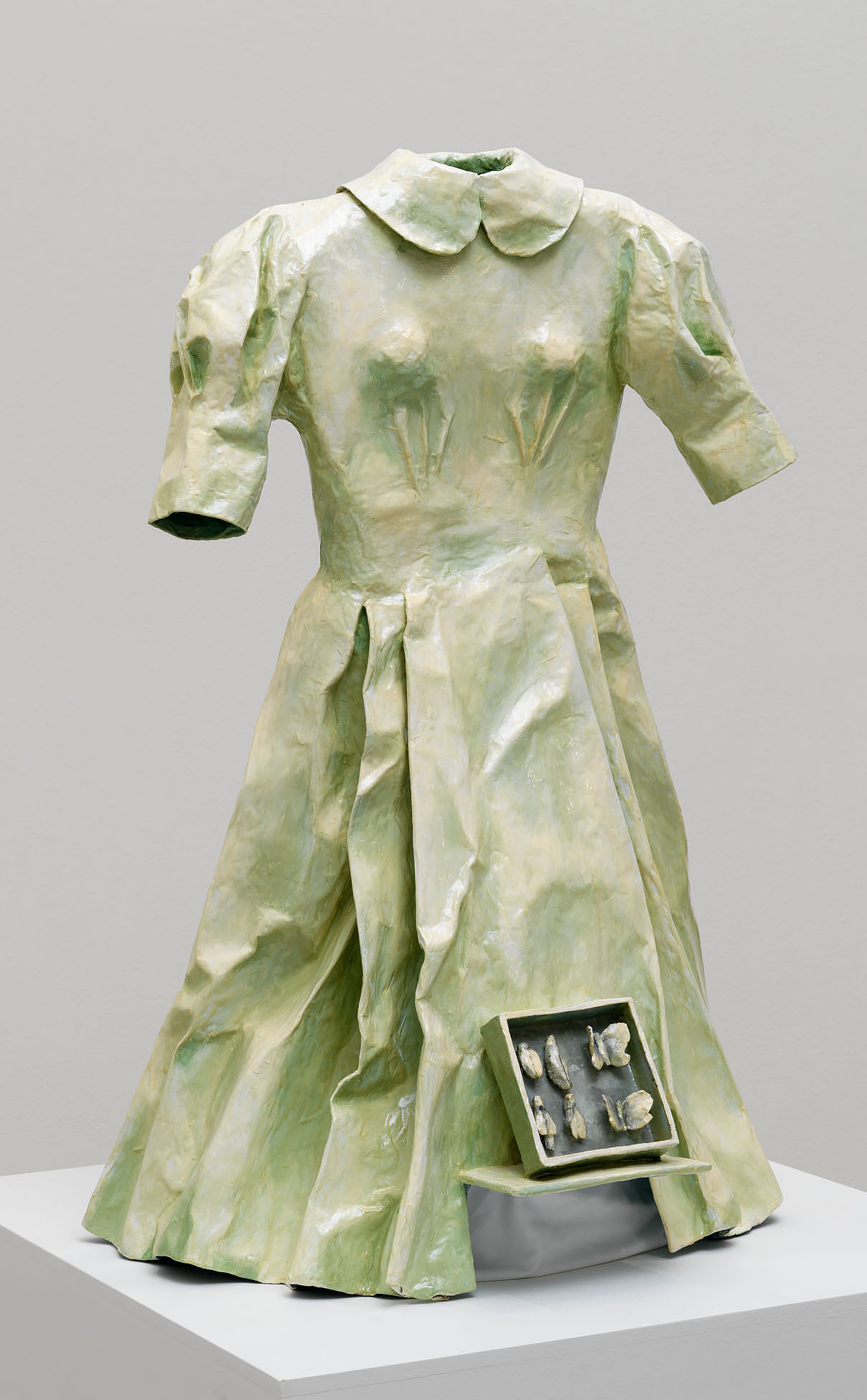 At 90 centimetres tall, Dress with Insect Box by Gathie Falk is a petite frock made of painted and varnished papier mâché. The form has been built up in the medium so that the dress appears as though there is a body present; the absent body is an unidealized one, and the dress is a little old-fashioned with its high, rounded collar and elbow-length puffed sleeves. Falk has used her considerable abilities as a painter on the surface of the dress—there are subtle variations in the coloration, as if she were rendering the three-dimensional object in the two dimensions of paint on canvas. At the front base of the dress, two cuts have been made so that a small rectangular section folds up to form a shelf, on which sits an insect box containing six hand-formed moths with their wings in various positions.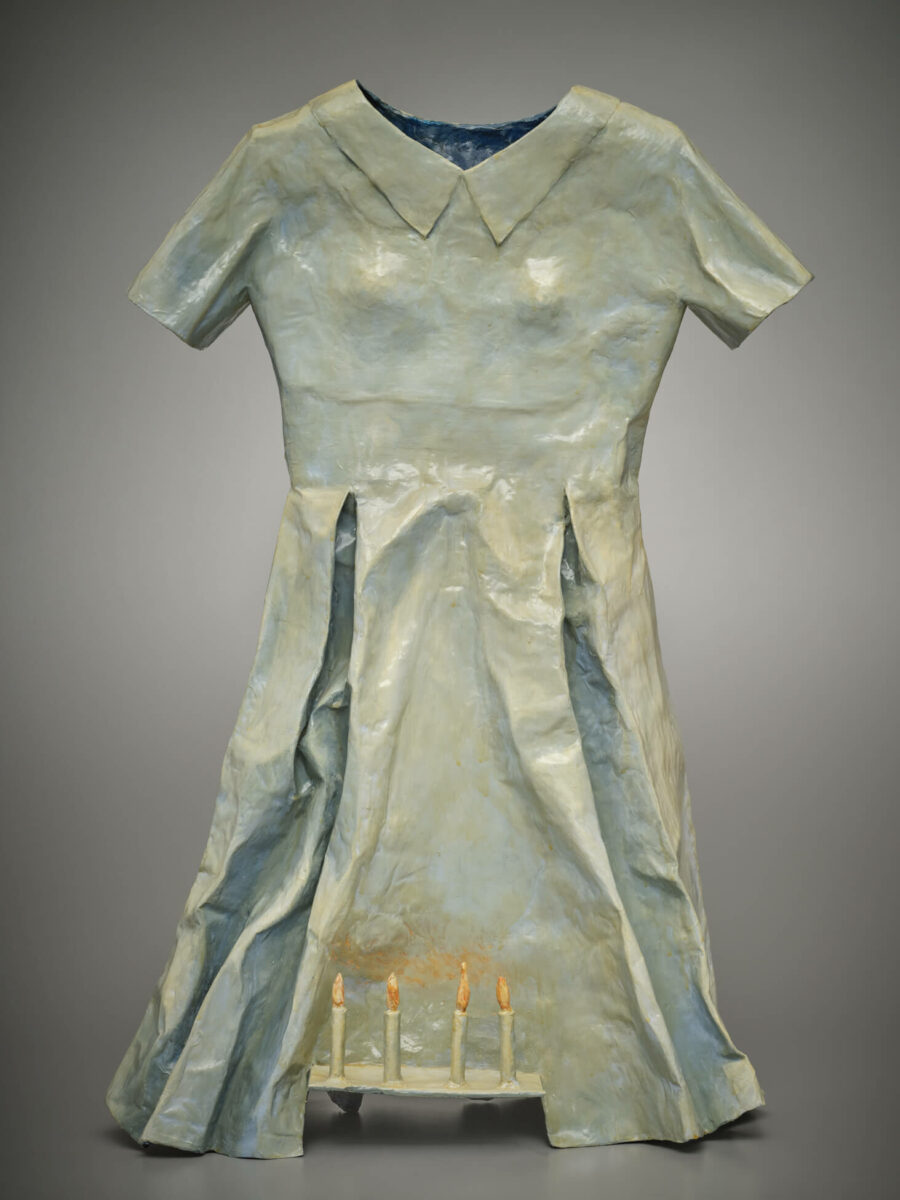 In 1997, after twenty years of focusing on painting, Falk returned to three-dimensional works with a series of papier mâché dresses. Each one possesses a shelf at its front hem and is titled according to what is presented on the ledge: Dress with Candles, 1997, for instance, includes four papier mâché candles, which hearken back to the flames found in some sculptures from Falk's Picnics series. Dress with Insect Box also speaks to recurring imagery in Falk's practice. She has described the insect box as containing "what has died to make it more palatable—a more lovely thing."
The dresses allude to the human figure without it being present and bear an obvious connection to her ceramic shoes of the 1970s. In an essay for Falk's 2000 Vancouver Art Gallery retrospective catalogue, curator Bruce Grenville astutely points out the recurring incidence in Falk's work of "a surrogate that is uncanny in its ability to convey a bodily presence."  Among these surrogates he names the dresses and the shoes, of course, but also the skin of her fruit and the surface of her sidewalks.
The Dresses series, then, which seems to be a bit of a departure in Falk's trajectory at this point, is another expression of the trace of the sentient through the manifestation of an inanimate object. The dresses were conceived as an element to be included in Traces, Falk's September 1998 exhibition at Equinox Gallery, Vancouver. The other works in this show included paintings, boxed shoes, prints of a pair of women's feet, ankles crossed, and a table of small objects—some of them ceramic.
As is the case with much of Falk's work, the dresses had first appeared to her as a strong mental image—including the shelf at the hem of the dress. She then set out to find the best solution for creating what she had imagined. While her first inclination was toward ceramic, she realized that would make the sculptures too heavy, and eventually she settled on papier mâché, purposefully using pages of the Vancouver Sun and noting that there are "a lot of people in those pieces." The dress and the objects held on its shelf, such as the insect box, are intended, according to Falk, to sit in "meaningful tension" with each other.