View of Victoria Hospital, Second Series 1969–71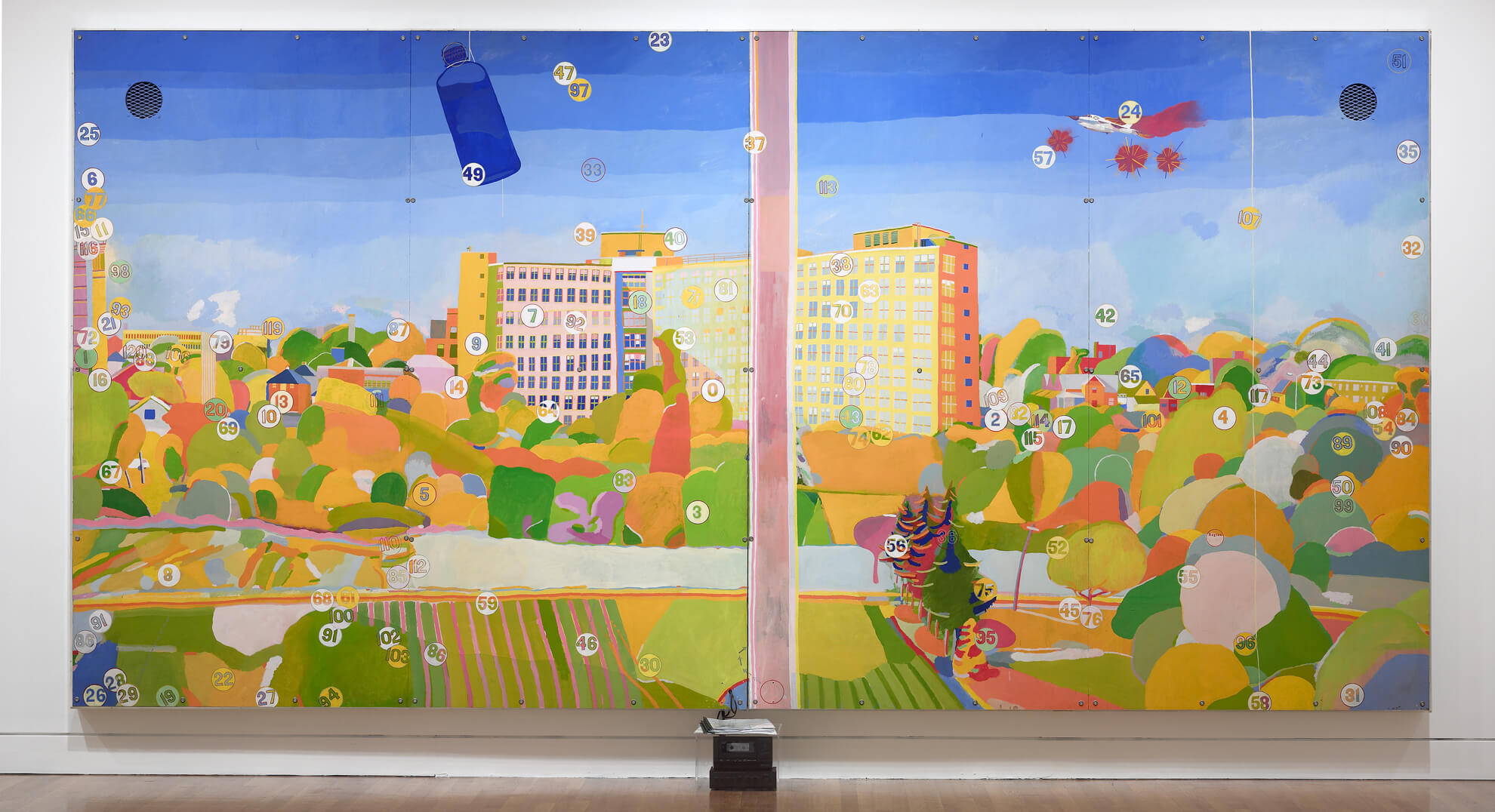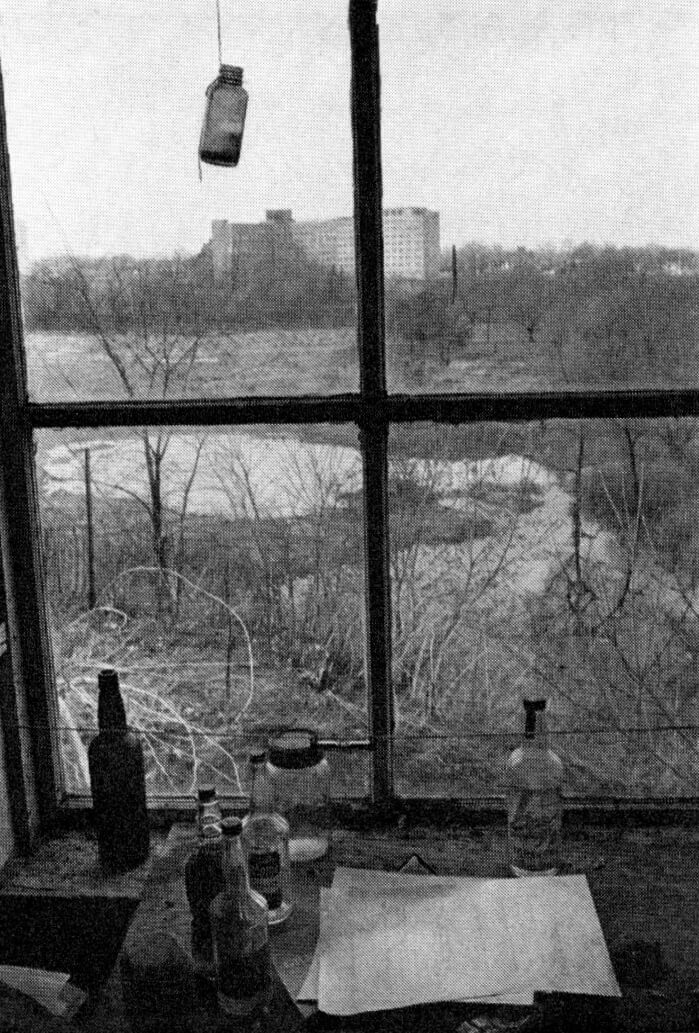 The windows in Greg Curnoe's new studio at 38 Weston Street gave him a view across the Thames River in London, Ontario, to Victoria Hospital. Not only was this the dominant feature on the landscape, it was the place where he and so many of his family and friends had been born or had died, and he began four series on the subject. The first was the monumental View of Victoria Hospital, First Series: #1–6. This work, the second series, was produced just after the first was finished, and the third (two sound recordings, 1969) and fourth (two sketches for the second series glued together) completed his multimedia exploration of the view of the building.
View of Victoria Hospital, Second Series is a painted depiction of the view from two panes of a studio window, accompanied by a tape that plays through speakers inserted at the top corners of the painting and an eight-page text typed in the uppercase letters Curnoe favoured. The text, keyed to the numbers on the painting, records the time and date of sights from his window during the two years it took to complete the work. In effect, the text is a journal with daily observations—the lights he saw at night; the birds and insects that flew by; the clouds he viewed; the windows of the rooms where artist Jack Chambers (1931–1978), his father, and others were patients; and the cars and steam shovels that passed by—recorded with painstaking particularity.
The bright, flat colours in this work are arbitrarily chosen. A blue Bromo-Seltzer bottle hangs on the inside of the window frame, and the mullion, which Curnoe almost forgot to add, divides the painting from top to bottom. The effect for the viewer, moving back and forth in front of the very large painting, is an experience on three levels simultaneously—reading, looking, and listening.
Chambers painted his own version of Victoria Hospital, which he had photographed from the roof of Curnoe's studio. At first, the two painted their works back to back in Curnoe's studio, but Chambers, weakened by leukemia, had to complete his painting in his own studio. What resulted were two very different approaches to a "regionalist" subject.