Stubble Fields c. 1912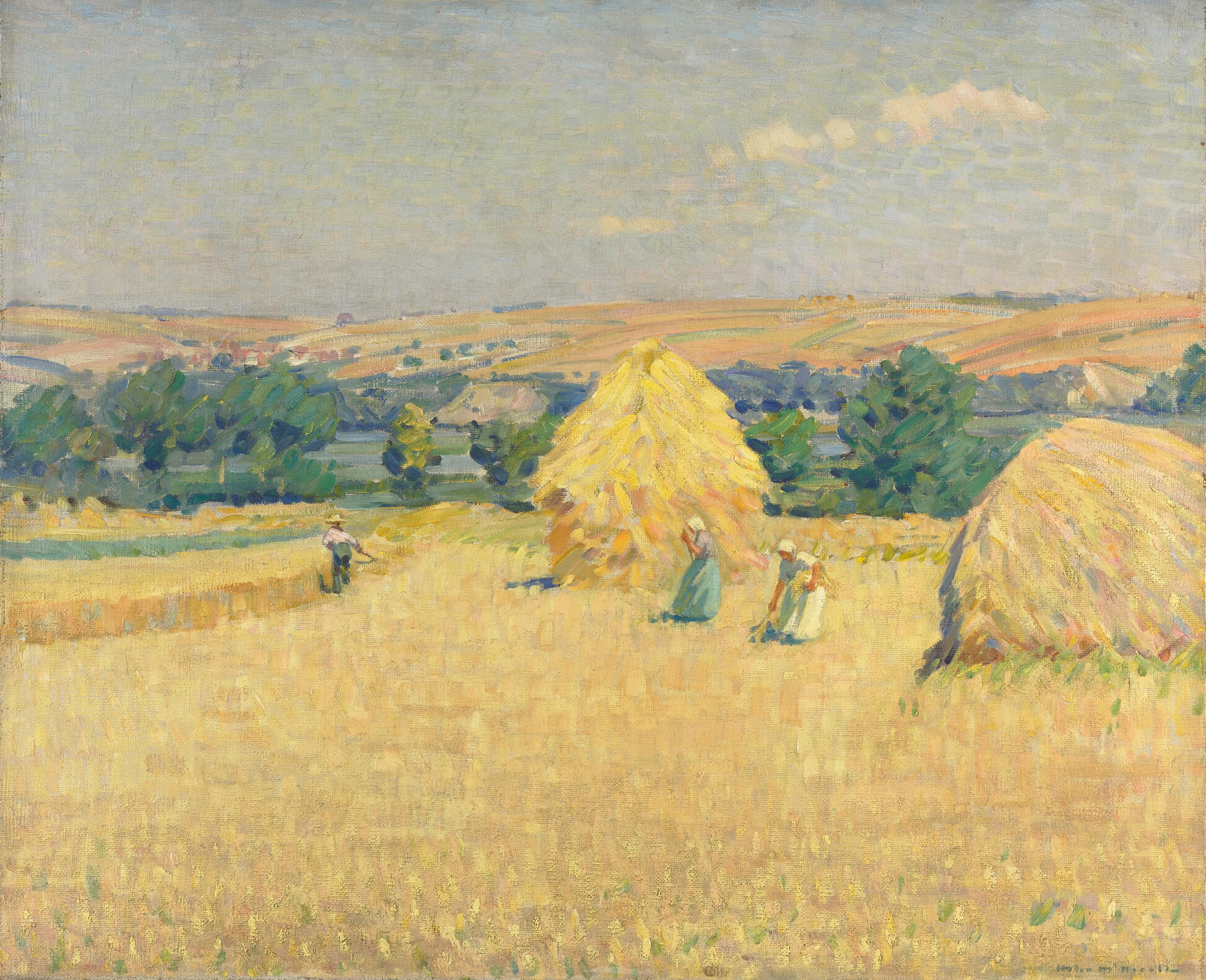 Stubble Fields is one of several hayfield scenes by McNicoll, the others including Reaping Time, c. 1909, and several simply entitled Haystacks. These harvest scenes are often represented as glowing in the warm sun, with small figures working the fields. McNicoll returned to this theme frequently, suggesting that she may have seen the famed series by Claude Monet (1840–1926)—possibly at the major Impressionist exhibition organized by Paul Durand-Ruel in London in 1905. McNicoll's Impressionist brushwork is put to good use in these canvases, the loose quality of the strokes giving a strong sense of the hay's texture. The brilliant yellow and purple tones of Stubble Fields also show an awareness of late nineteenth-century colour theory popular in Impressionist and Post-Impressionist circles. McNicoll's exploitation of these complementary colours to produce luminous effects puts her in league with artists like Monet, Gustave Caillebotte (1848–1894), and Georges Seurat (1859–1891).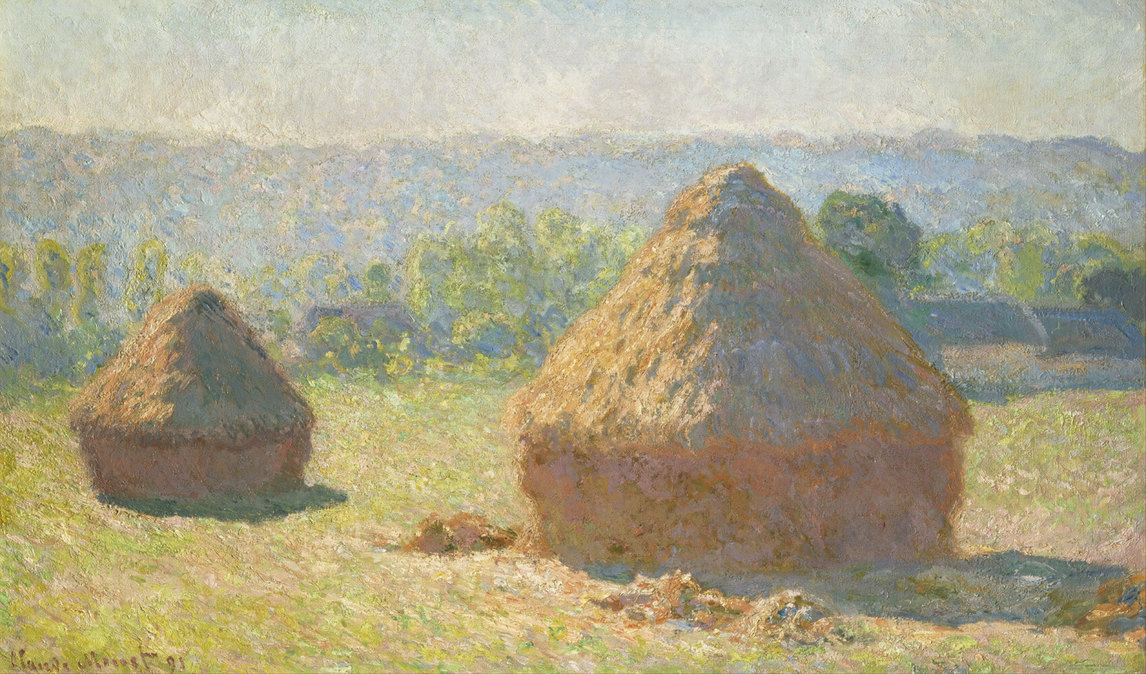 When Stubble Fields was exhibited at the annual exhibition of the Art Association of Montreal in 1912, the reviewer for the Montreal Daily Star proclaimed that McNicoll's "work is extremely good this year, 'Stubble Fields' being especially worthy of admiration." Others agreed: that same year, Stubble Fields became the first of two works sold to public institutions during her lifetime (the other being the The Farmyard, c. 1908, purchased by the Saint John Art Club from the Canadian Patriotic Fund in 1915). After its exhibition at the Royal Canadian Academy of Arts, Eric Brown purchased it for the National Gallery of Canada.
Although McNicoll is best known today for her images of women and children, during her life she was recognized primarily as a landscape painter. Reviewers of her public exhibitions praised her skill at capturing the land, while early Canadian art historians categorized her as a painter of that genre. Her preferred subjects included picturesque rural pastures, quaint river scenes, and sunny beaches. They are not the uninhabited, wild landscapes of the Group of Seven, but worked-on, lived-in, and eminently human landscapes.