Lytton Church 1930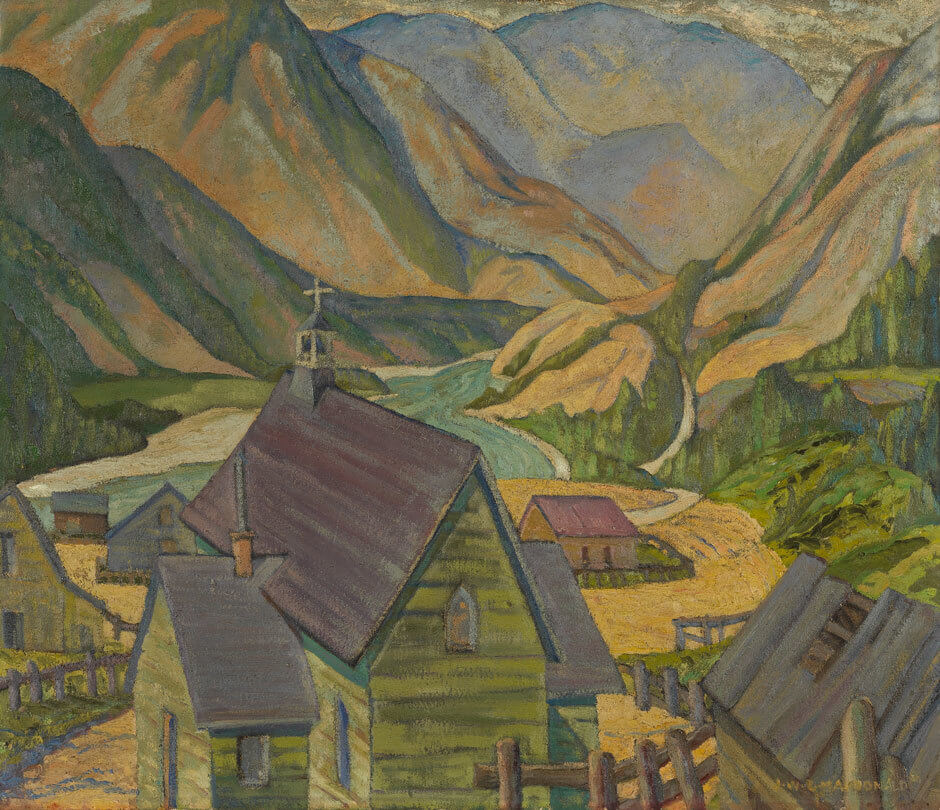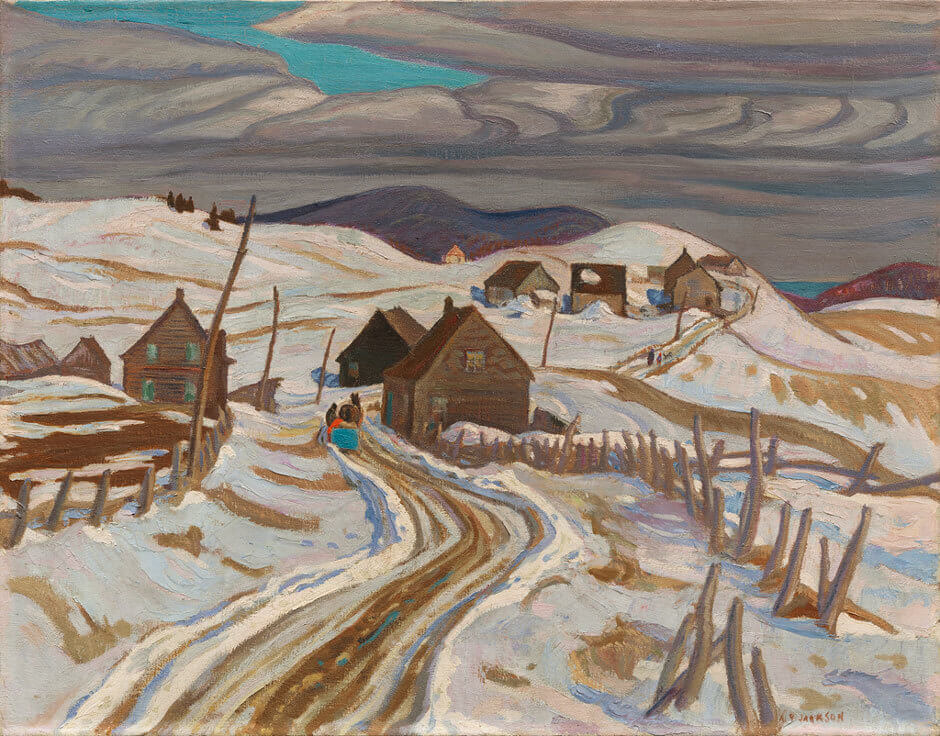 This simple but powerful painting of the village of Lytton, situated at the confluence of the Thompson and Fraser rivers, reflects Macdonald's growing confidence in the oil medium. Through the use of lyrical lines that extend deep into space, the artist draws viewers beyond the wooden church in the foreground, through the valley, and into the mountain ranges beyond.
The colour is dry and the composition tightly structured compared with the magnificent landscapes by Macdonald's mentor, Fred Varley (1881–1969). Macdonald's wife, Barbara, remembered Lytton Church, B.C. as the first canvas for which Macdonald did not seek Varley's approval before submitting it for exhibition. As he wrote later: "I am grateful for [Varley's] encouragement … but I preferred to stand on my own legs and by so doing, sink or swim."
The subject is a reflection of Macdonald's growing belief that artistic creation should embody the ethos of the country. With it, Macdonald joined those artists in addition to Varley whose work he had come to admire, particularly Emily Carr (1871–1945) and W.P. Weston (1879–1967), who turned away from the picturesque in their search for a bold new vision of the West Coast landscape.
Macdonald was elated when this painting was accepted in 1931 for the exhibition of the Royal Canadian Academy of Arts in Toronto. The following year it was acquired by the National Gallery of Canada—the first of his paintings to enter a public collection. It is not surprising that when A.Y. Jackson (1882–1974) saw it, he wrote to Macdonald expressing his interest in the work: in composition it echoes many of Jackson's Quebec scenes with their carefully defined deep space and representation of Canadian subjects.