Composition (Reclining Nude) c. 1926–28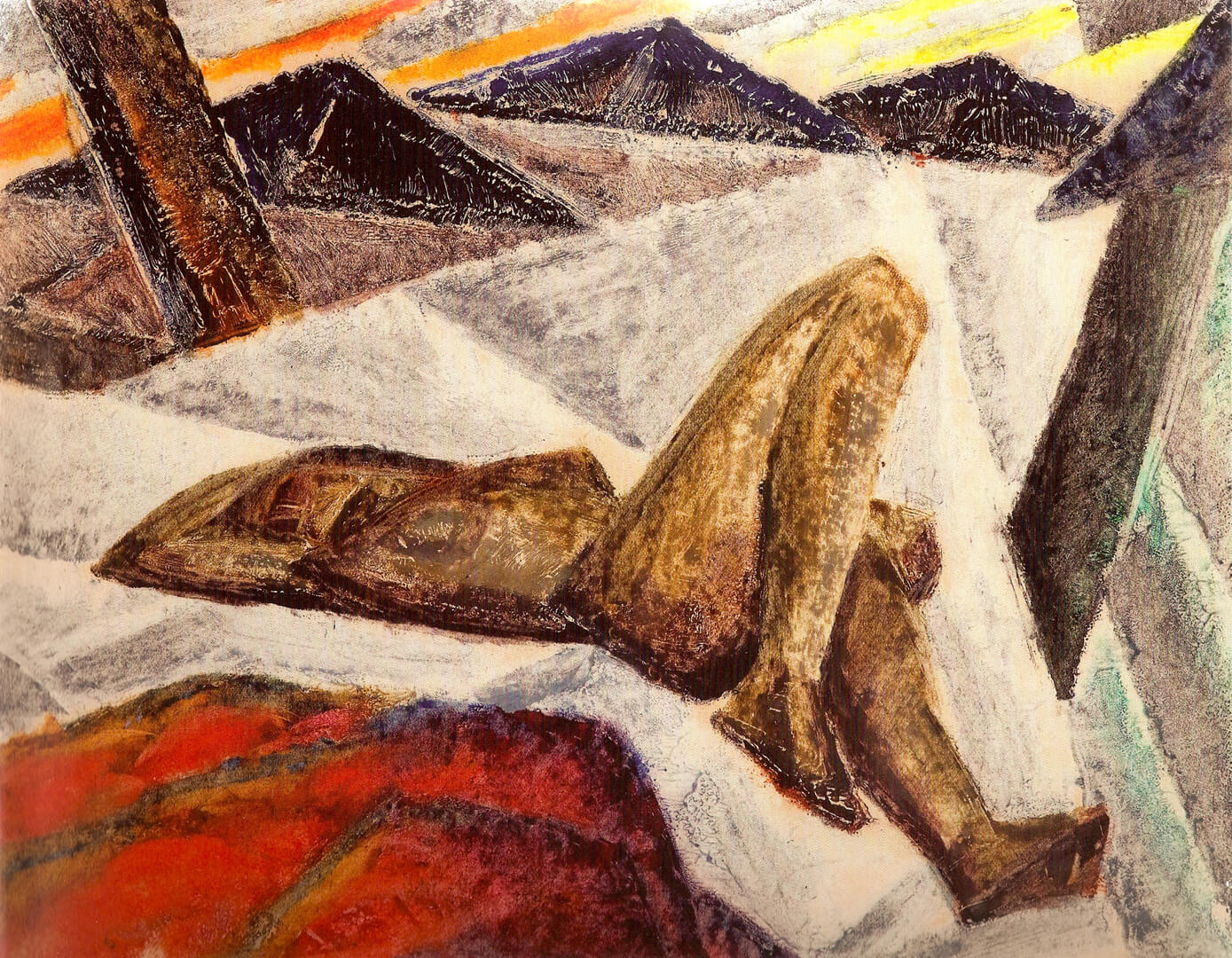 This is an important composition for Munn, successfully achieving the simplicity and clarity she rigorously sought in her ongoing preoccupation with the formal integration of the figure in landscape.
In Munn's paintings the same figure is often repeated, rotated, or foreshortened. By the 1930s this becomes an almost obsessive concern of hers. Here she distills the basic natural elements into a series of overlapping triangular planes and primary colours. The reclining figure—a modular pyramid that echoes the triangular shapes—is a more foreshortened version of the figure in the bottom right corner of The Dance, c. 1923.
Munn was particularly proud of Composition (Reclining Nude). She included it in the 1928 Group of Seven exhibition (which provides us with its accurate date and title), and she made a monoprint based on this composition.
This work was one of two paintings owned by Bertram Brooker (1888–1955); the other is Composition (Horses), c. 1927.