Descent from the Cross c. 1934–35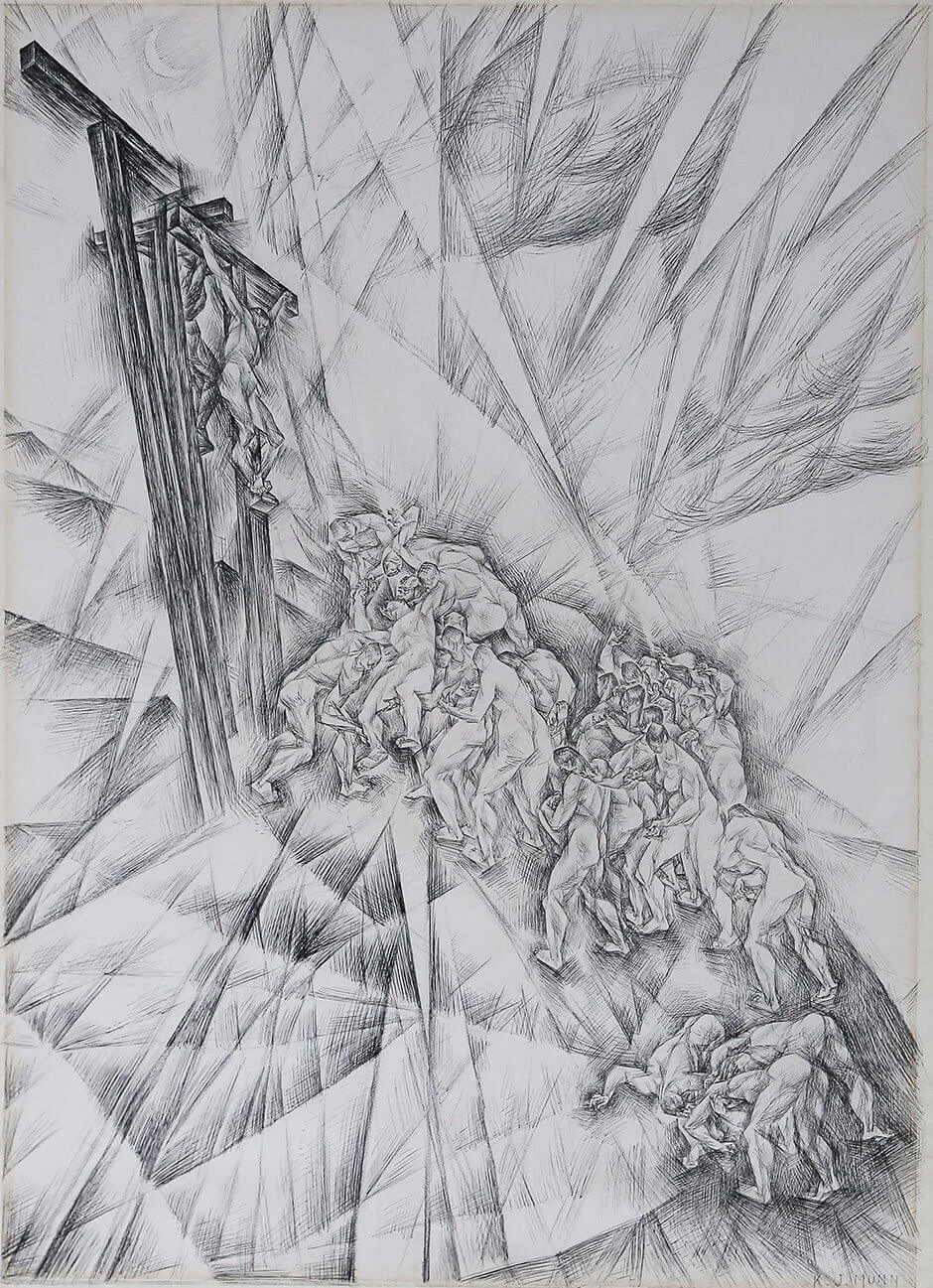 This drawing is Munn's most accomplished rendition of Christ's Descent from the Cross, a subject she explored several times, as in her early monoprint Untitled (Descent from the Cross), c. 1927.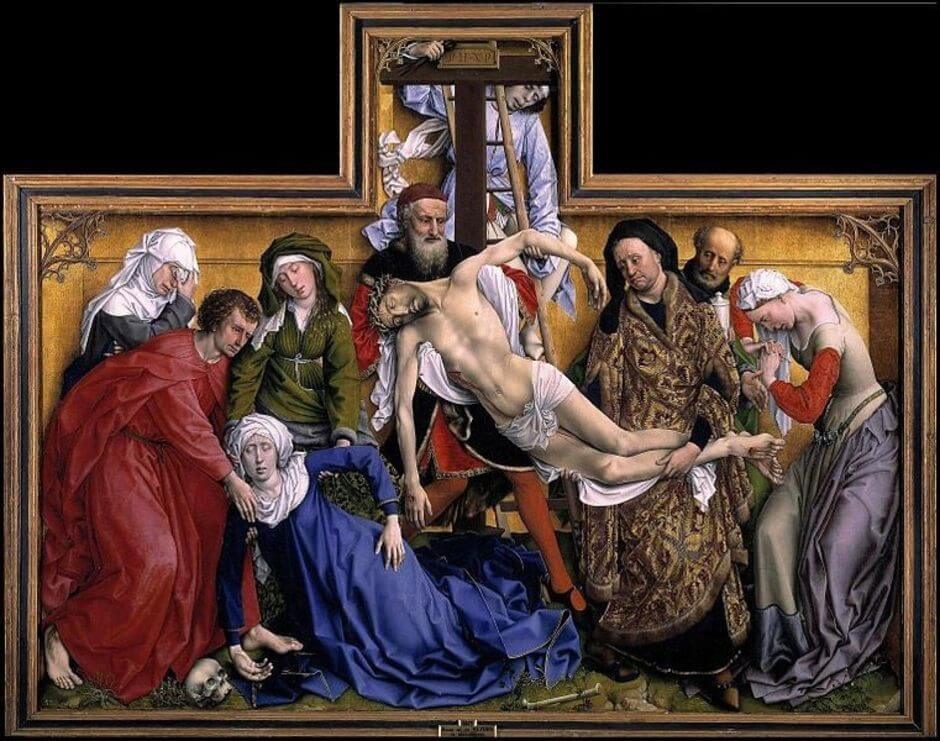 Here Munn's brilliance is revealed in the way she creates a highly unconventional and original image without abandoning traditional narrative. The sharp shards of the crystalline, cosmic landscape, along with the three crucifixes, appear to pin the composition to the paper. Christ's lifeless body is discernible in the centre of the cascading knots of figures, dynamically arranged diagonally from top left to bottom right. His body is distinct, singled out by a large ray of white light. In this fractured landscape Munn includes a thin crescent moon as a metaphoric reference.
Powerful and dynamic, Descent from the Cross is a striking image of both pathos and ecstasy, fuelled by complementary contradictions. It reveals Munn's drawing virtuosity as well as her ability to integrate advanced modern aesthetics with conventional subject matter. This is her unique contribution to modern art.
Taking on this subject matter was a bold and definitive statement on Munn's part. With this work she declared her ambition to engage with the grand narrative of European art history alongside the great masters she knew and admired. Munn was surely familiar with one of the most revered works in European art: Descent from the Cross, c. 1435, painted by Rogier van der Weyden (1399–1464) five hundred years before.