Mother and Child c. 1930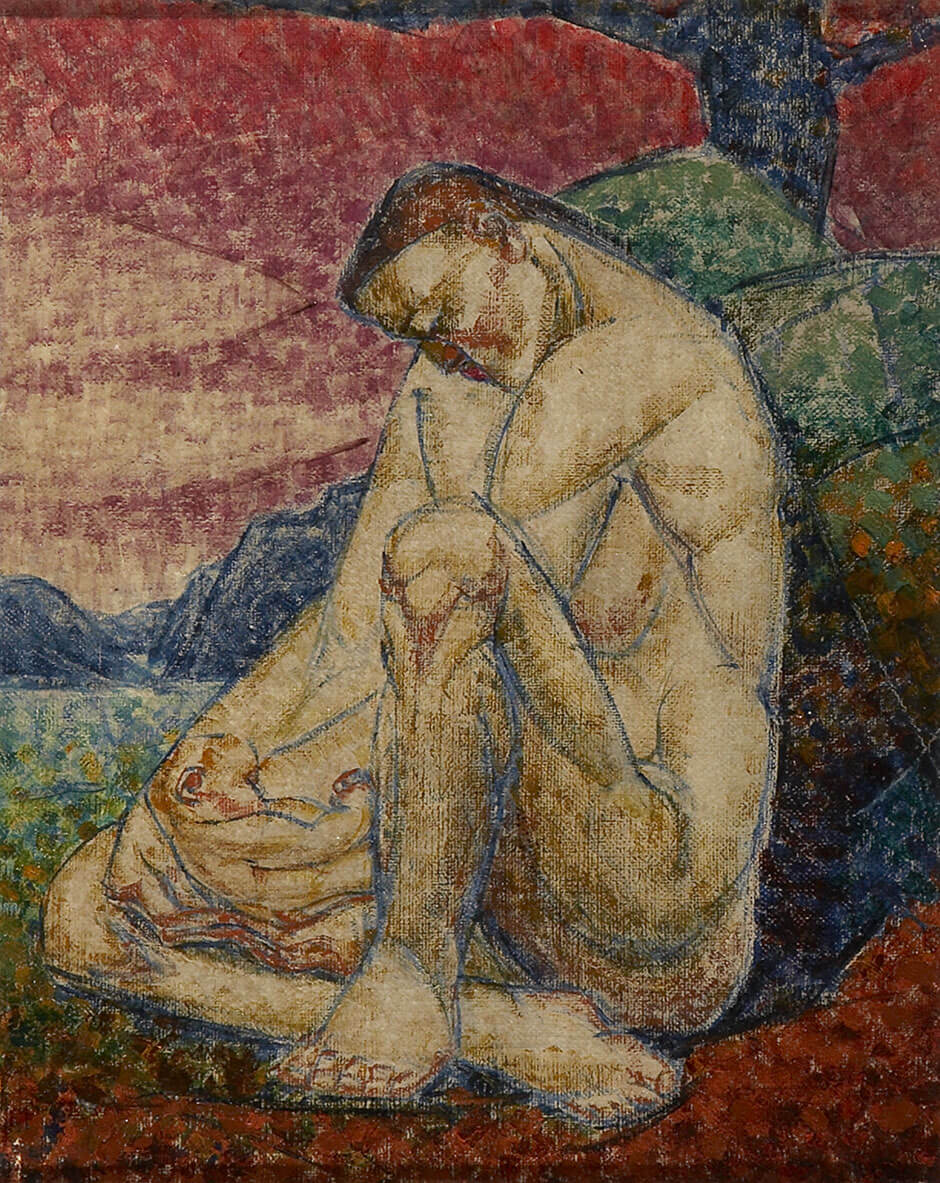 This work is a reimagining of a Virgin and Child composition. The mother is a monumental figure, heroic in her nudity, fully cradling the small child within her shape. It recalls the paintings of poet and artist William Blake (1757–1827), whose work Munn knew and admired.
The history of this painting offers clues as to how Munn's work was regarded by her colleagues in the Toronto art scene. Mother and Child belonged to art critic and author Frederick Housser, who wrote about Munn in Yearbook of the Arts in Canada, 1928–1929, edited by Bertram Brooker (1888–1955). He echoed other critics' assessment that Toronto audiences were not ready for her advanced art, but he also inaccurately referred to her as a recluse. His impressions of Munn might have been influenced by her lack of interest in the national art school that he advocated in A Canadian Art Movement: The Story of the Group of Seven (1926). Housser's second wife, painter Yvonne McKague Housser (1897–1996), inherited the painting and donated it to the Art Gallery of Hamilton in 1971.