Eviscerated Chickens 1971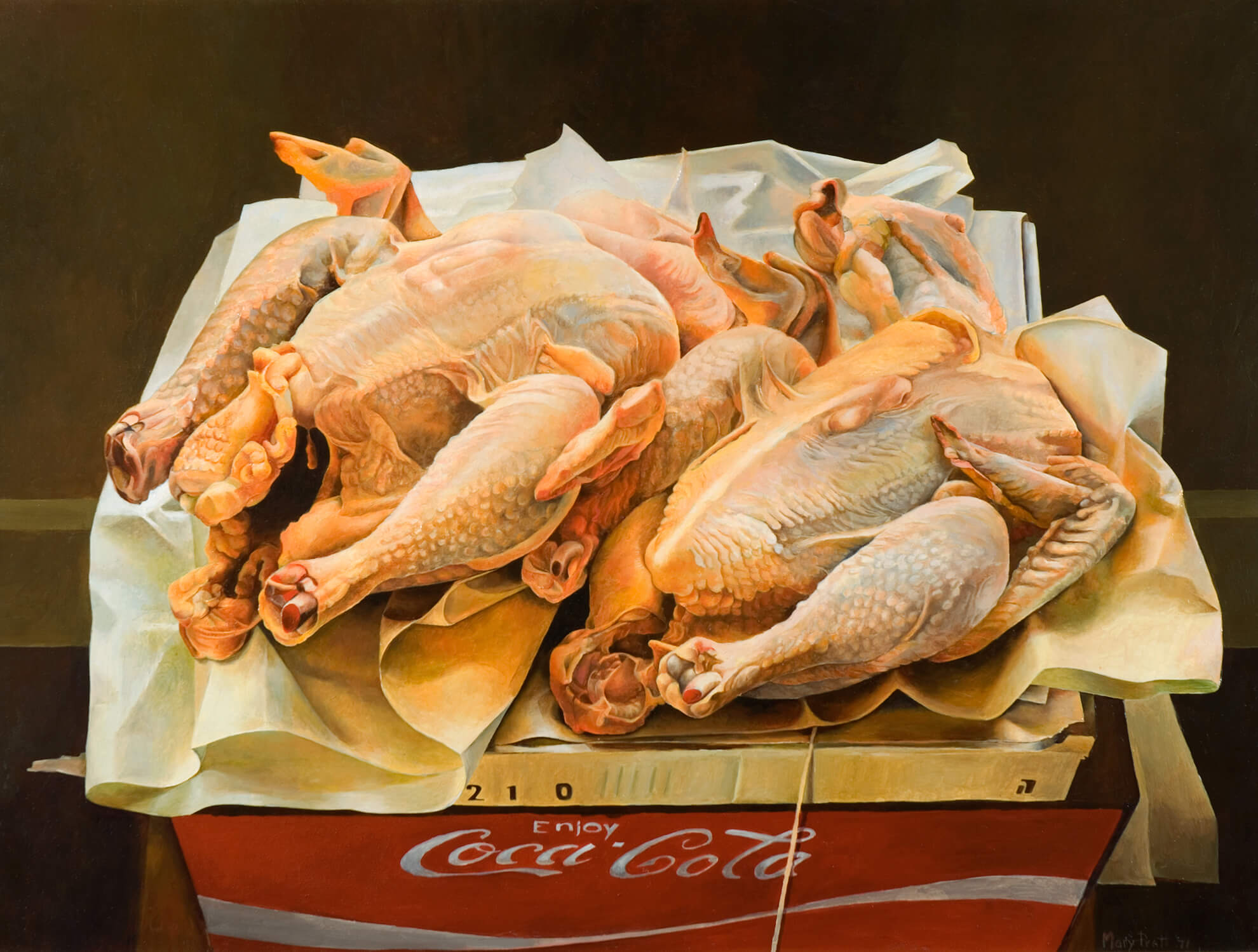 Over the course of the 1970s Mary Pratt's choice of subject matter began to expand, with less attractive subjects such as raw meat, fish heads, and eggshells playing an important role. She had chosen to focus on the domestic, and that meant that not all of her subjects were going to be pretty. But they all, at least to her, were beautiful, and in her paintings she teased out the qualities that had attracted her in the first place. In every instance she sought that evocative, arresting moment of objects bathed in light. She remembered Eviscerated Chickens as being somewhat controversial: "It was the first time I painted something that a lot of people didn't like." Notably, it took Pratt months to finish this work, which was left unfinished while she contemplated whether to continue to pursue a painting career.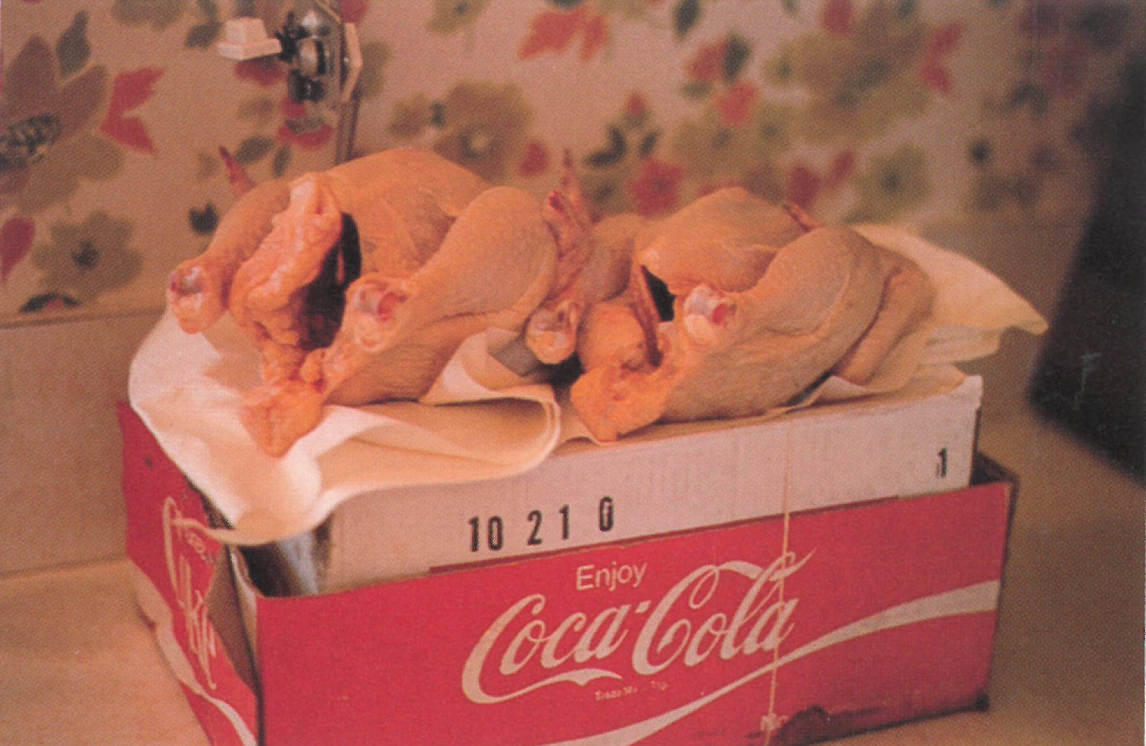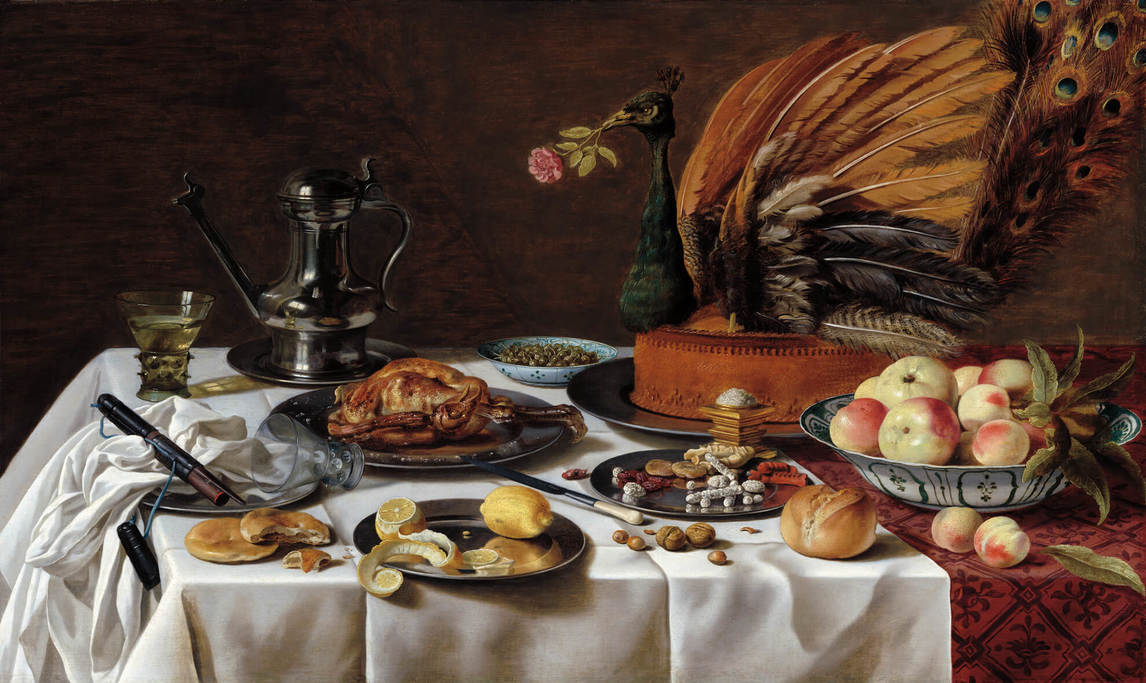 As a child in Fredericton, Pratt had often visited the market with her mother and grandmother, and the sight of either plucked or eviscerated chickens was not uncommon. "I have never been able to entirely forget the barbarism of butchering," she wrote. "The 'Sunday chickens,' naked, empty, waiting on a Coca-Cola carton to be roasted, symbolized much about life in this civilization."
The chickens are seen from above, against the shadowy background of a wall. Stark and unapologetic, the work reflects the visceral quality of much domestic labour. Yet Pratt sees, and conveys, beauty in her handling of light, texture, and colour. In numerous interviews over the years, she maintained that her work has a hidden edge, a thorn, awaiting the unwary viewer. There can be beauty in ugliness, too, these works assert, and surprise for the viewer in realizing it. Eviscerated Chickens is the earliest work of hers where this edginess is central.
Eviscerated Chickens also displays a tighter painting style—a smooth, flat, untextured surface created by smaller brushes and strokes. Like so much of Pratt's work, this painting is a kind of memento mori, a Latin phrase used to describe a genre of still-life painting common in the Northern Renaissance, and literally meaning "remember you will die." Eviscerated Chickens is a reminder that death and decay are inevitable facets of life, and indeed, that death feeds life.