Salmon on Saran 1974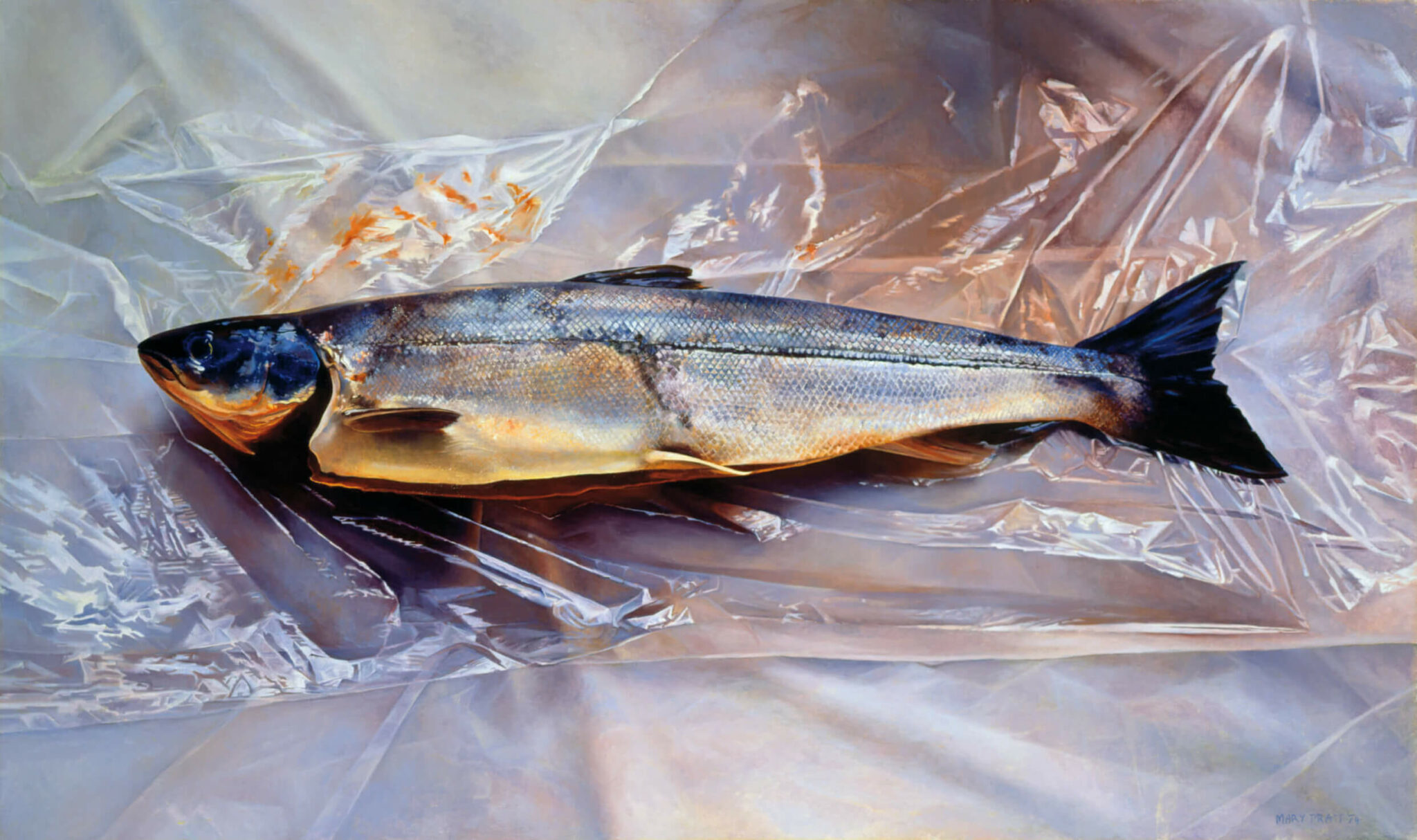 Salmon on Saran is one of Mary Pratt's best-known images, and it has the fully developed painterly virtuosity that became a hallmark of her work. Pratt's tour de force here is conveying the transparency of the Saran wrap through paint, an example of the artist pushing her technical abilities to their absolute limits. This painting took Pratt two years to complete. It is a bold statement about her technical abilities, a show of painterly bravado reminiscent of male artists in the Western tradition—from the Ancient Greek painting contests recounted by Pliny the Elder to the nineteenth-century Paris Salons. Pratt effectively managed to paint the unpaintable, making an opaque substance (oil paint) transparent (cellophane).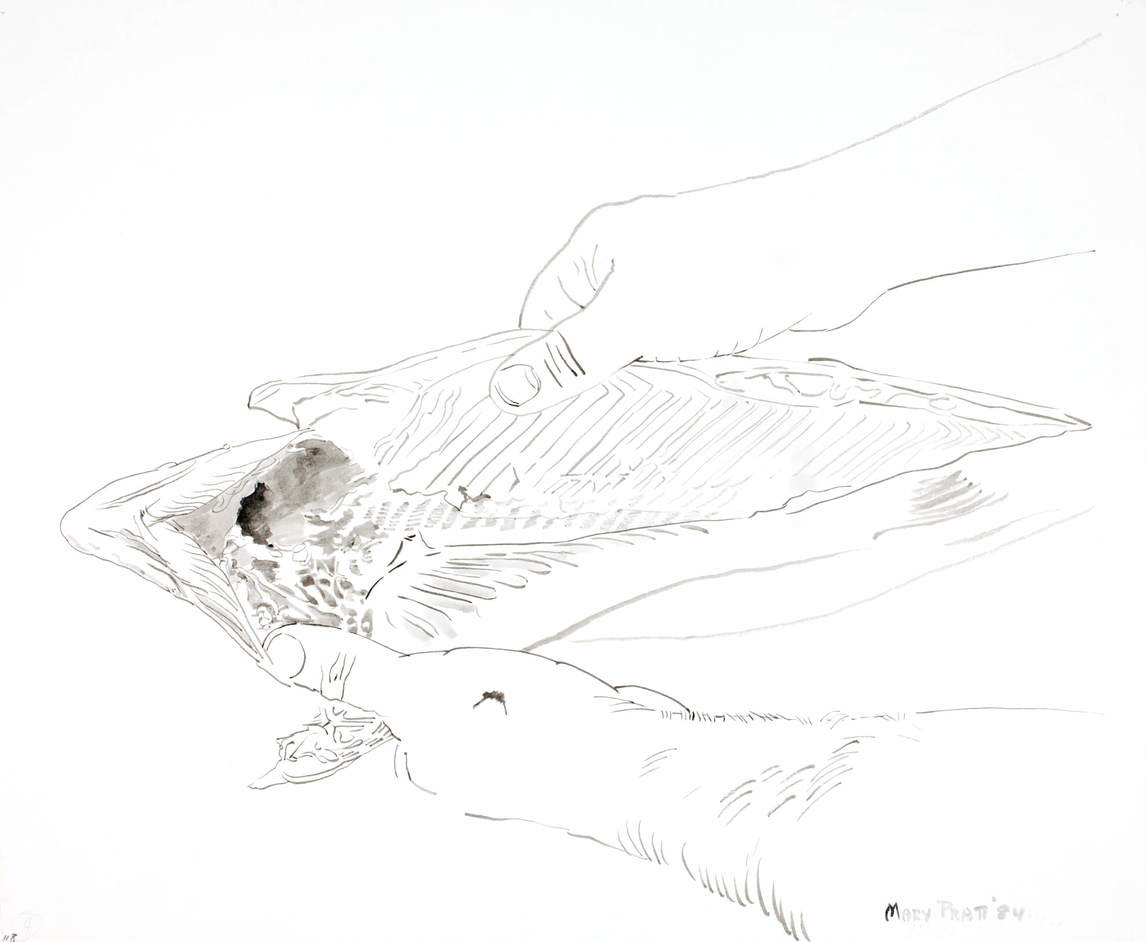 But this is also a painting about looking carefully, for the viewer must discover that the painted grey-and-white lines constitute cellophane. The cool tones of Salmon on Saran add to its impact; it almost has a temperature, as if the salmon had just come out of the refrigerator. Pratt meticulously recreates details from the original slide in every wrinkle in the underlying cloth and in the plastic wrap. Even the smudges of blood on the Saran wrap, transferred from the artist's own hands, perhaps, after cleaning the fish, are rendered with precision—making a clever, pointed connection between domestic and artistic gestures.
As with her 1971 work Eviscerated Chickens, Pratt uses the mundane image of a just-cleaned animal to convey something powerful about the potential for violence. Tom Smart writes, "By drawing attention to benign cruelty in the service of sustaining life, Salmon on Saran is a disguised statement about all violence in society, even as manifested in the trivial activity of gutting a fish." But there are few trivial activities in Pratt's menacing domestic world. Smart describes this painting as a depiction of "ritual killing," and it is that sense of sacrifice that permeates much of Pratt's mature work.
Pratt pushed herself to finish this technically challenging work. "This painting took nearly two years to complete," she wrote. "I had to discover a shorthand for plastic wrap, and I had to come to terms with how much 'reality' really interested me. Very easy now to discuss, very perplexing then to solve."