Michael Snow traces the dualistic structure of his work to his Canadian upbringing between two cultures—English and French—and his early awareness of the different qualities of sight and sound, learned from his parents. Having studied at the Ontario College of Art in his native Toronto, he travelled in Europe in the 1950s and lived in New York in the 1960s. Snow's contributions to three spheres of cultural activity—visual art, experimental film, and music—have been recognized internationally.
Two Solitudes
Born in Toronto, Ontario, on December 10, 1928, Michael Snow is the son of Gerald Bradley Snow, a veteran of the First World War, a civil engineer and surveyor, and Antoinette Levesque. The couple met in Chicoutimi, Quebec, while he was consulting for a construction firm in the Saguenay region. Their relationship bridged a number of Canadian divides—language, culture, and religion—though they also found much in common. Both came from highly accomplished families, and each had recently lost a close sibling (his brother to the war, her sister to the Spanish flu).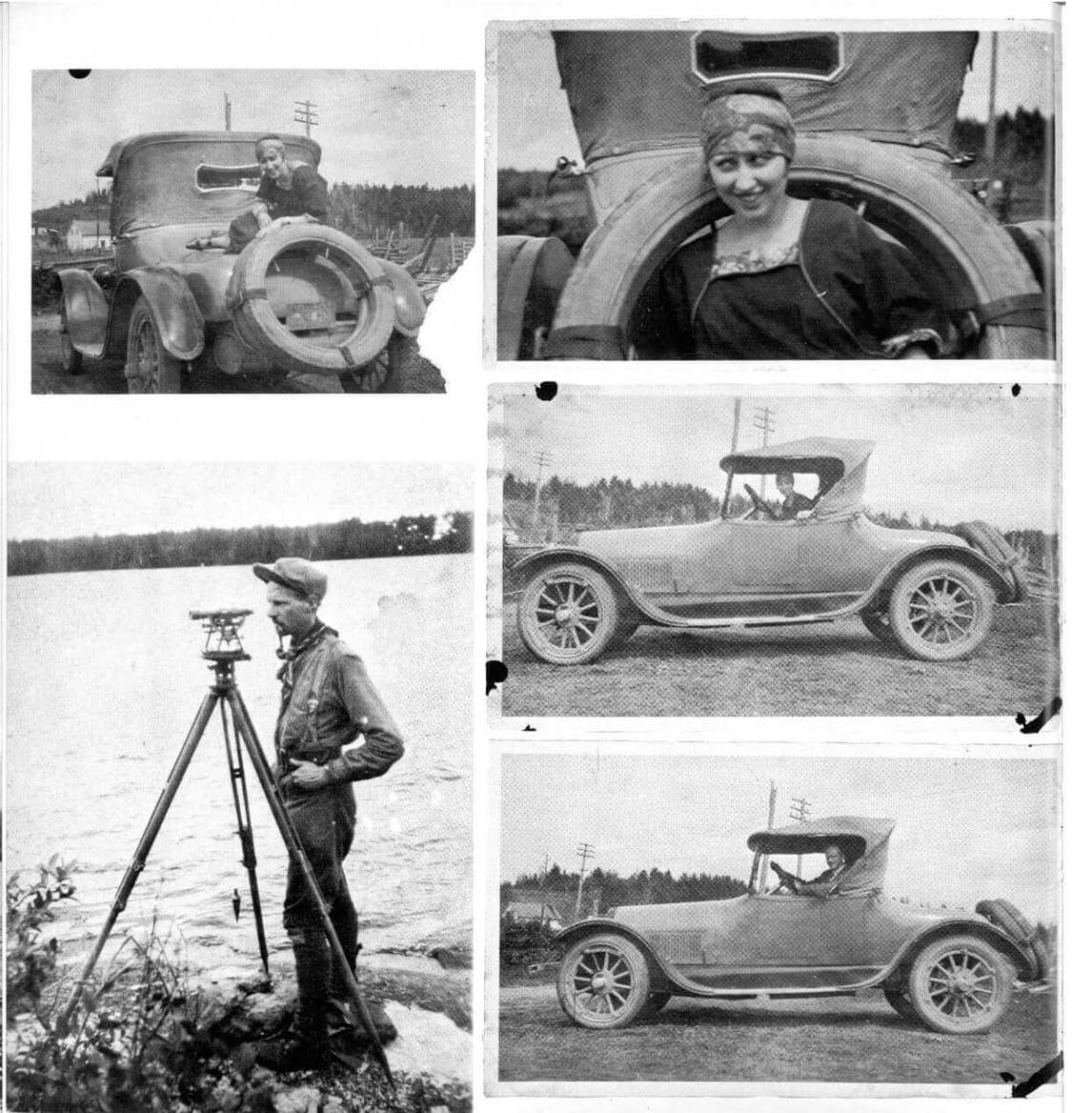 Antoinette was an adventurous young woman and an anglophile who was immediately embraced by the Snow clan. While her marriage to a Protestant caused a temporary rift with her devout Roman Catholic father, she worked hard to repair it, giving her two children, Denyse and Michael, a dual heritage and strong connections to both family and place. Especially memorable were their summers at the Levesque family cottage on Lac Clair, near Chicoutimi.
Bradley Snow's profession kept his family on the move. The Snows were living in Montreal when an explosion on a work site instantly blinded him in one eye and brought on the deterioration of the other, eventually leading to total blindness. Michael, who was five at the time of the accident, would one day attribute his engagement with sound to his mother's talents for music and language, and his fascination with vision to his father's disability. His juvenilia, which include drawing, painting, and writing, reflect these positive and negative inspirations.
Education
Snow's formal schooling was at Upper Canada College and the Ontario College of Art (now OCAD University), both in Toronto, but his education was far broader than this orderly statement implies. A self-taught musician, Snow supplemented his income by playing jazz in a series of bands and solo, as an intermission pianist. In Toronto, Detroit, and other centres, he sat in with some of the greats, his taste and style evolving from the New Orleans tradition through the more creative forms of bebop. This was his training for musical improvisation, and he would continue to perform, record, and even compose for an international audience, though he has never learned to read music.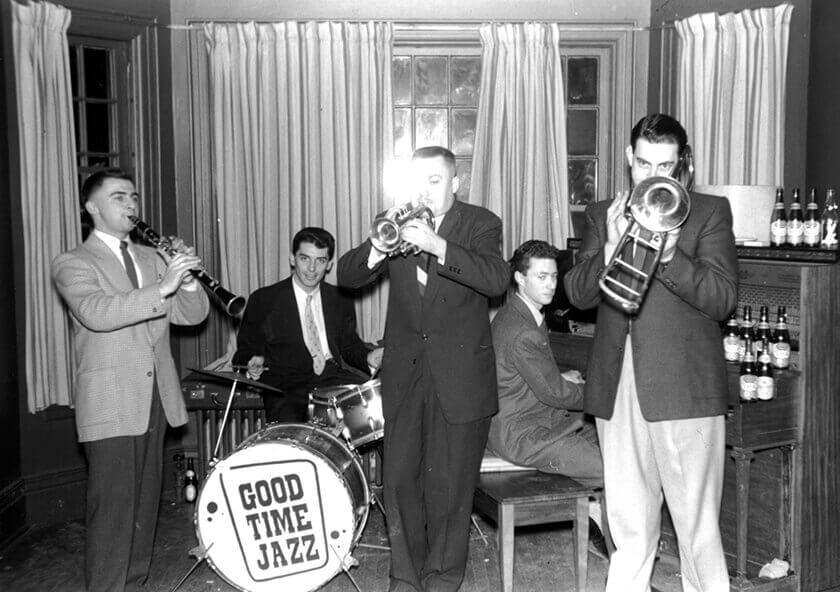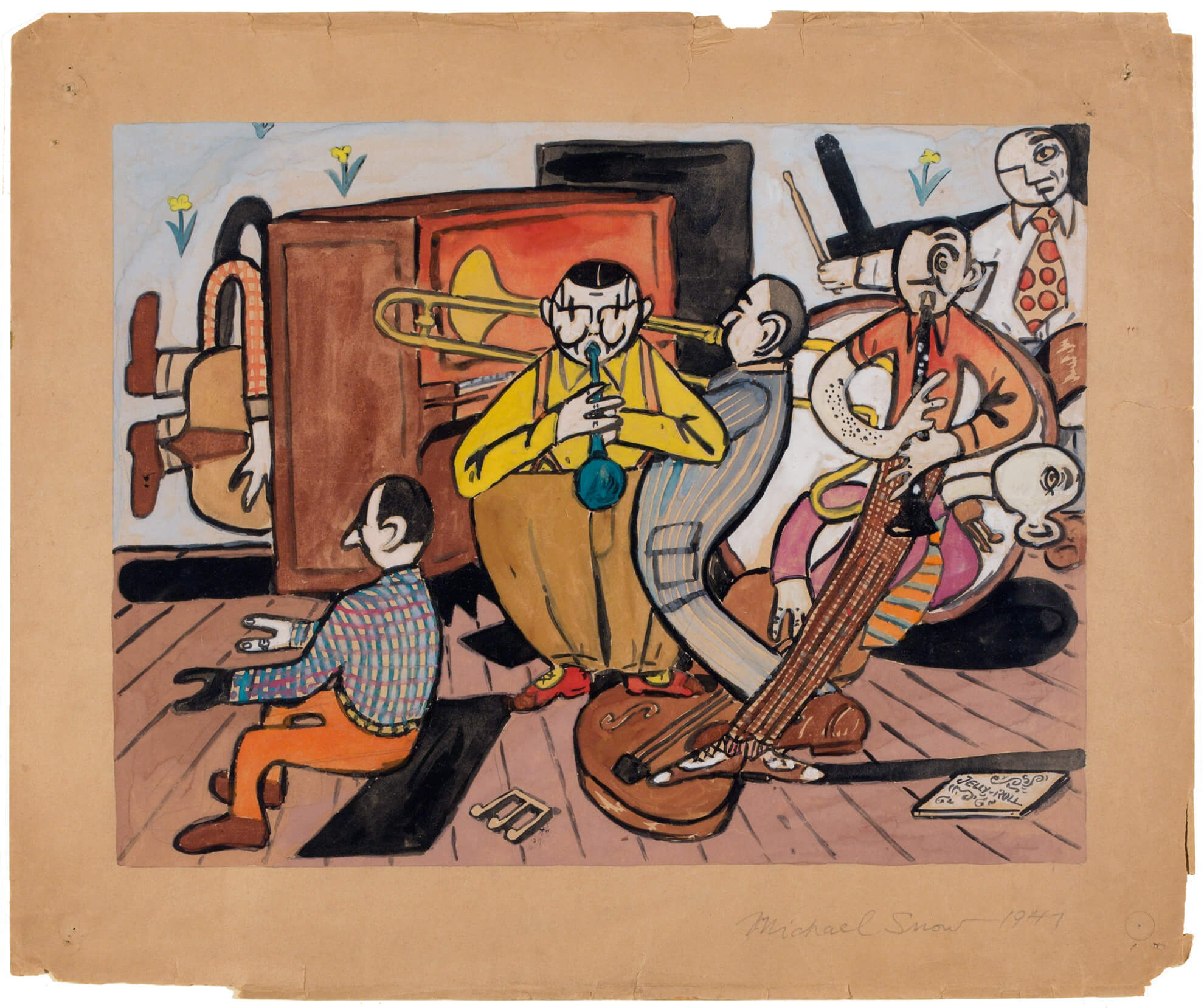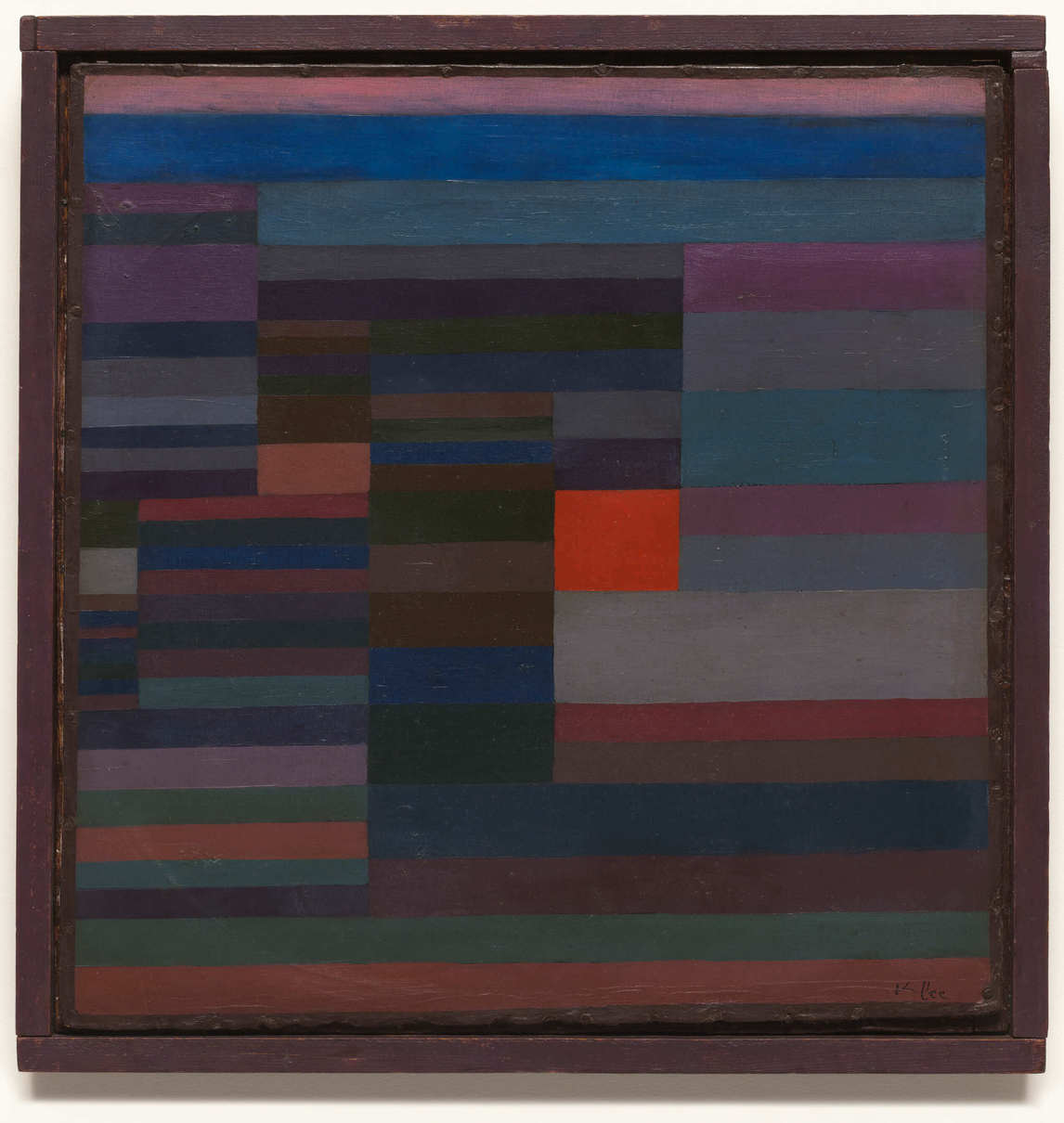 At OCA Snow was studying design; his training there as a painter can be credited to the Bauhaus model of interdisciplinary foundations, a curriculum generously supplemented by the advice and mentorship of John Martin (1904–1965), a design teacher and recognized watercolourist. Snow the painter was attracting some attention even before he graduated from OCA. He took a job in a graphic design office, where he learned to hate the business. His education then continued during a year of travel in Europe (1952–53), where he saw a wide variety of both historical and modern European painting and sculpture. His immersion in the work of Paul Klee (1879–1940) confirmed his decision to become an artist.
On his return to Toronto he was hired by an animation firm, Graphic Associates, where he learned many of the principles of cinema while producing his first short film, A to Z, 1956. Snow was by then wholly committed to developing as an artist. Building a following as part of the founding stable of the Isaacs Gallery, Snow supported himself as a professional musician, playing nightly with the Mike White Imperial Jazz Band (1958–62). He can be seen in this dual role—on stage and in his studio—in Don Owen's impressionistic documentary film Toronto Jazz, 1964.
Snow and his first wife, the painter and filmmaker Joyce Wieland (1930–1998), decided in the early 1960s to move to New York to expose themselves to its vitality, to "get better" at their work. They remained there for nearly a decade, and for Snow the gamble paid off handsomely in an explosion of ideas, connections, and recognition. Two of his films, Wavelength, 1966–67, and <—> (Back and Forth), 1969, were included in the first selection of the Essential Cinema Repertory collection of the experimental film centre Anthology Film Archives in New York. In 1970 Snow was given a mid-career retrospective at the Art Gallery of Ontario and was the first artist to be featured in a solo exhibition at the Canadian pavilion of the Venice Biennale. He returned to Toronto in the early 1970s as an established figure, multiply defined as a visual artist, a filmmaker, and a musician.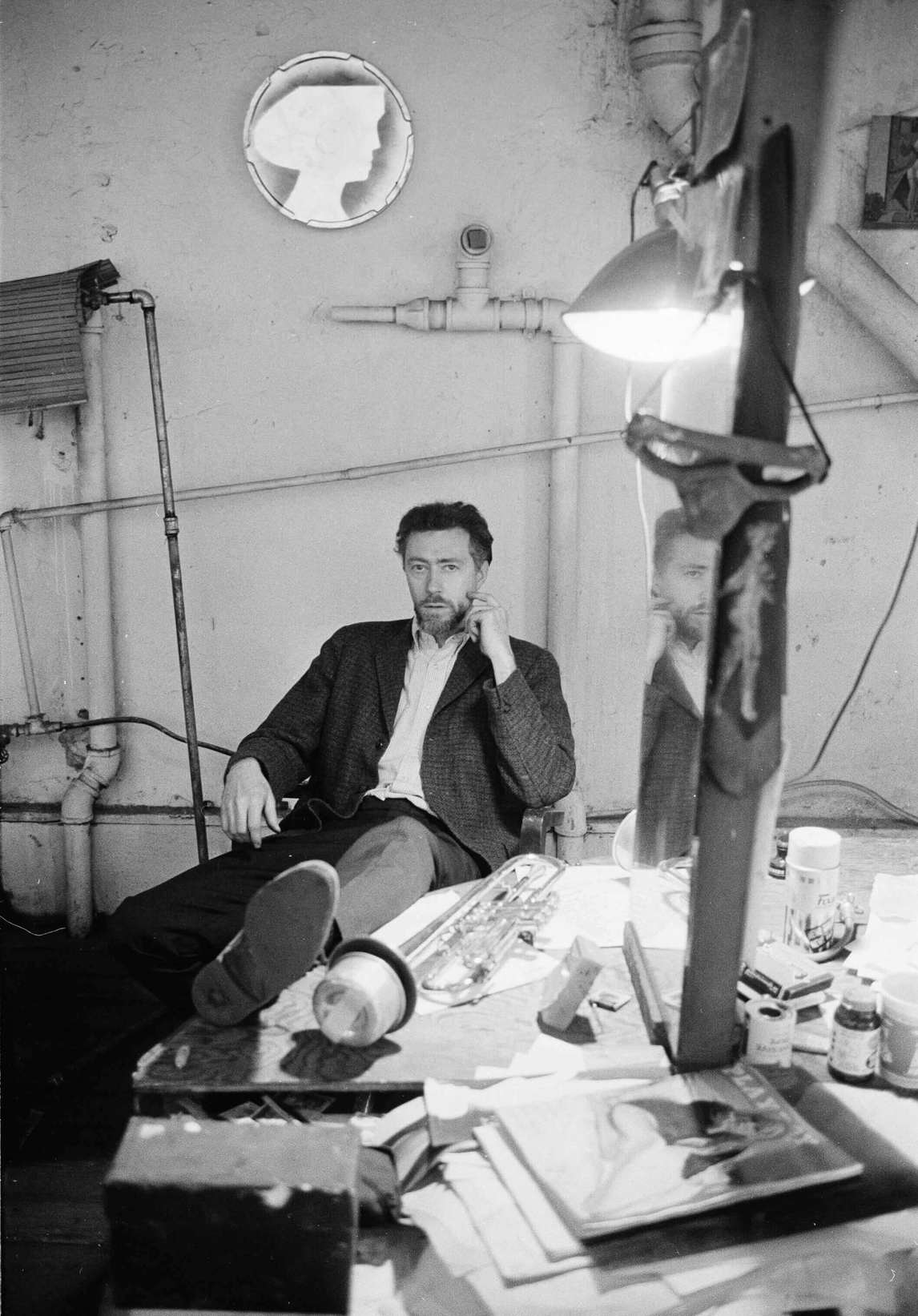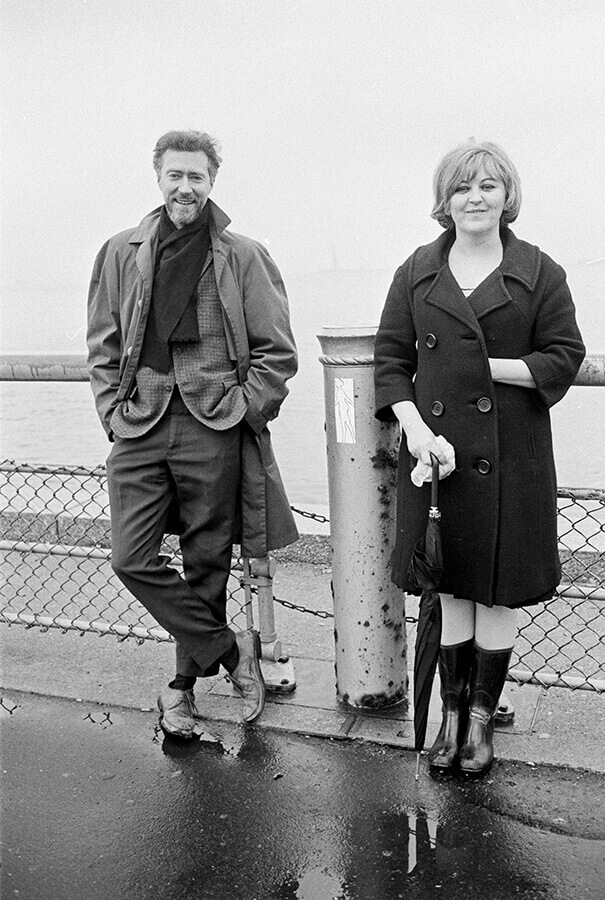 Living and Working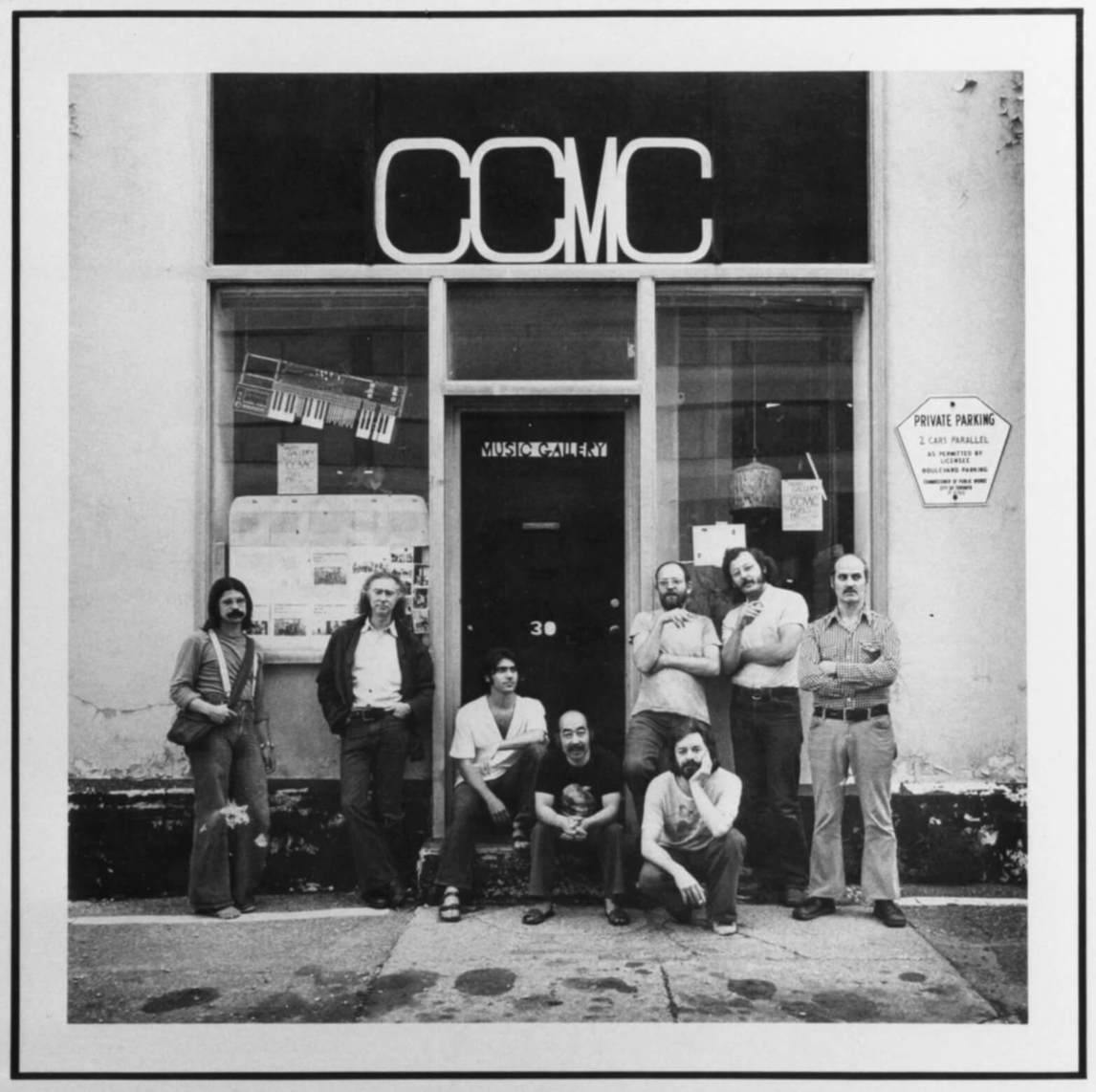 Snow came back to Canada at a time of growing optimism in the arts: new galleries and performance halls, including a burgeoning network of artist-run spaces; public and private commitments to Canadian cultural production in both traditional and experimental media. His energy and versatility found appreciative audiences and supporters in different communities. As a visual artist Snow was associated with the increasingly lively Toronto art scene through the Isaacs Gallery, and recognized worldwide through major exhibitions. As a filmmaker Snow maintained his close connections to the American experimental film scene and contributed through his work, writing, and collaboration to the consolidation of a Canadian avant-garde cinema and its institutions, such as the Funnel Experimental Film Theatre and the Canadian Filmmakers Distribution Centre. Snow the musician was invited to join the Artists' Jazz Band, a group loosely affiliated with the Isaacs Gallery. As well, by 1974 he and eight other musicians had come together as the Canadian Creative Music Collective (later known only as CCMC), a free-music orchestra that founded Toronto's Music Gallery, evolving into a trio (Snow, Paul Dutton, and John Oswald) that continues to tour and record music to this day.
In 1967 Snow said (and has frequently been quoted as saying),
My paintings are done by a filmmaker, sculpture by a musician, films by a painter, music by a filmmaker, paintings by a sculptor, sculpture by a filmmaker, films by a musician, music by a sculptor … sometimes they all work together. Also, many of my paintings have been done by a painter, sculpture by a sculptor, films by a filmmaker, music by a musician. There is a tendency towards purity in all of these media as separate endeavours.
Whether writing scripts or creating soundtracks for his films, making three-dimensional objects to be photographed, or performing as an actor or a musician for his own camera, Snow, ever conscious of the particular nature of each medium, has sought to intensify the spectator's involvement with art and near-art experience.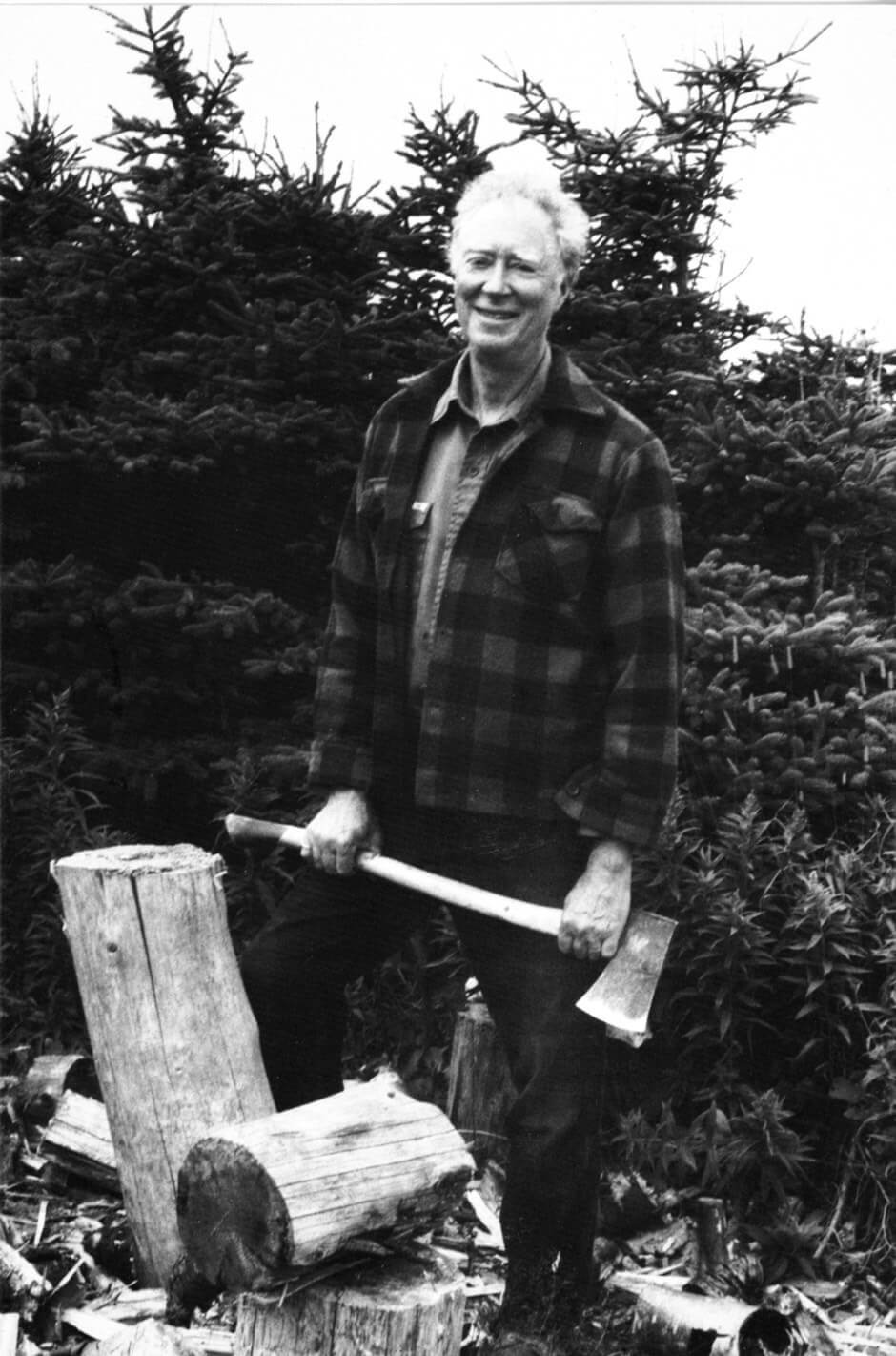 A frequent flyer who also retreats into nature every summer, Snow, his wife, Peggy Gale, and their son, Alexander Snow, have made their lives in Toronto and Newfoundland since the 1980s. Major exhibitions, numerous public art projects, and lifetime achievement awards allow Toronto to claim this artist, who has also been honoured by retrospectives, commissions, and prizes elsewhere in Canada, the United States, and Europe, including an honorary doctorate from the Université de Paris I, Panthéon-Sorbonne, in 2004. In 2008 the artist-run centre Séquence in Chicoutimi, Quebec, inaugurated a new exhibition space, the Galerie Michael Snow. An honorary native son of the Saguenay region, Michael Snow has never forgotten his roots.