A Bakeshop, Saint-Léonard 1951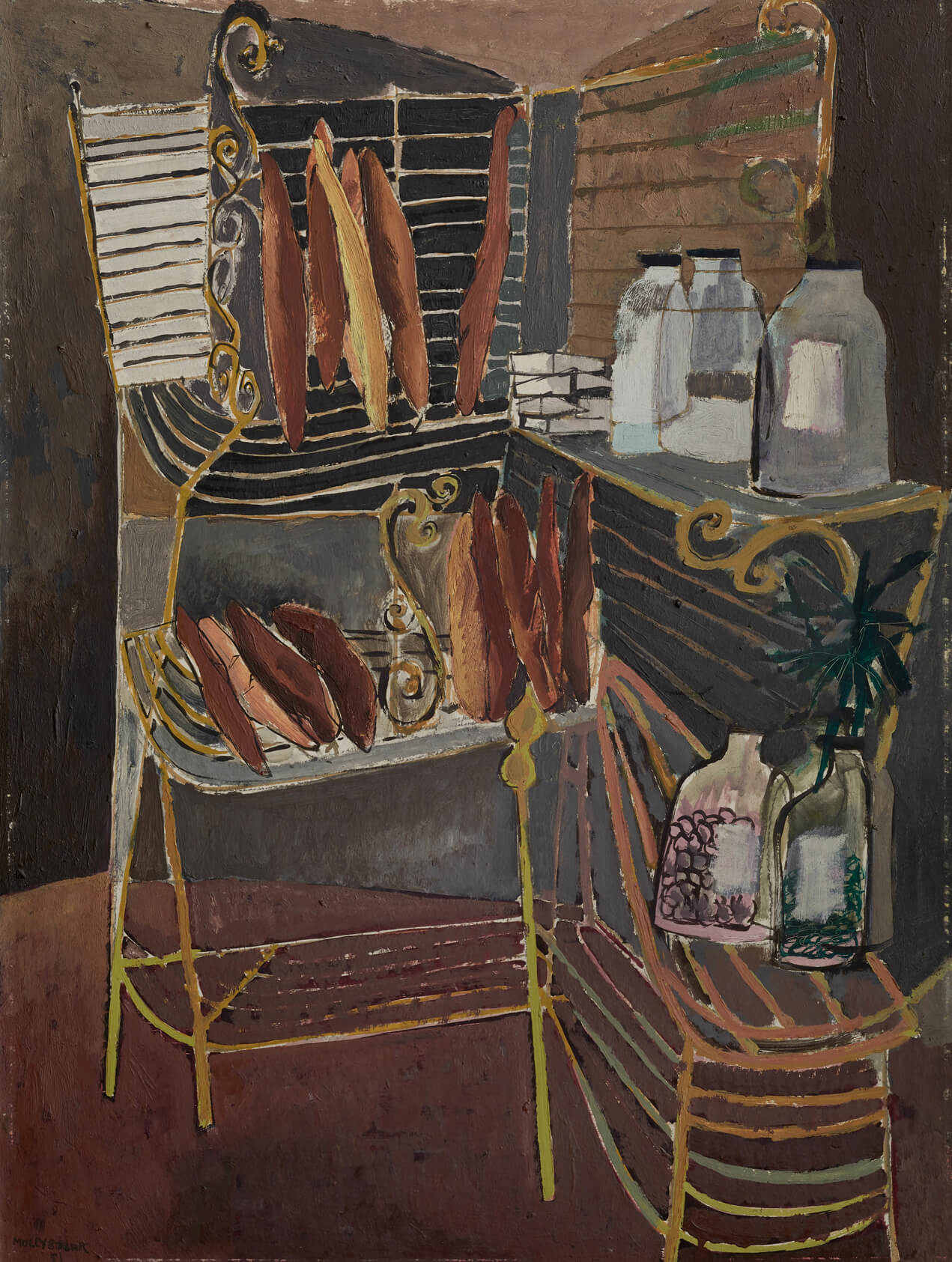 For Molly Lamb Bobak, A Bakeshop, Saint-Léonard marks a return to the formal compositional elements in her work. It also reflects the influence of modern painters such as Paul Cézanne (1839–1906) and Henri Matisse (1869–1954), whose works she studied during the year she spent in France on a French government scholarship in 1950–51. This painting is one of a series from the early 1950s that comes close to abstraction. Although there is some concern with subject—a corner inside the shop—it is secondary to her exploration of form.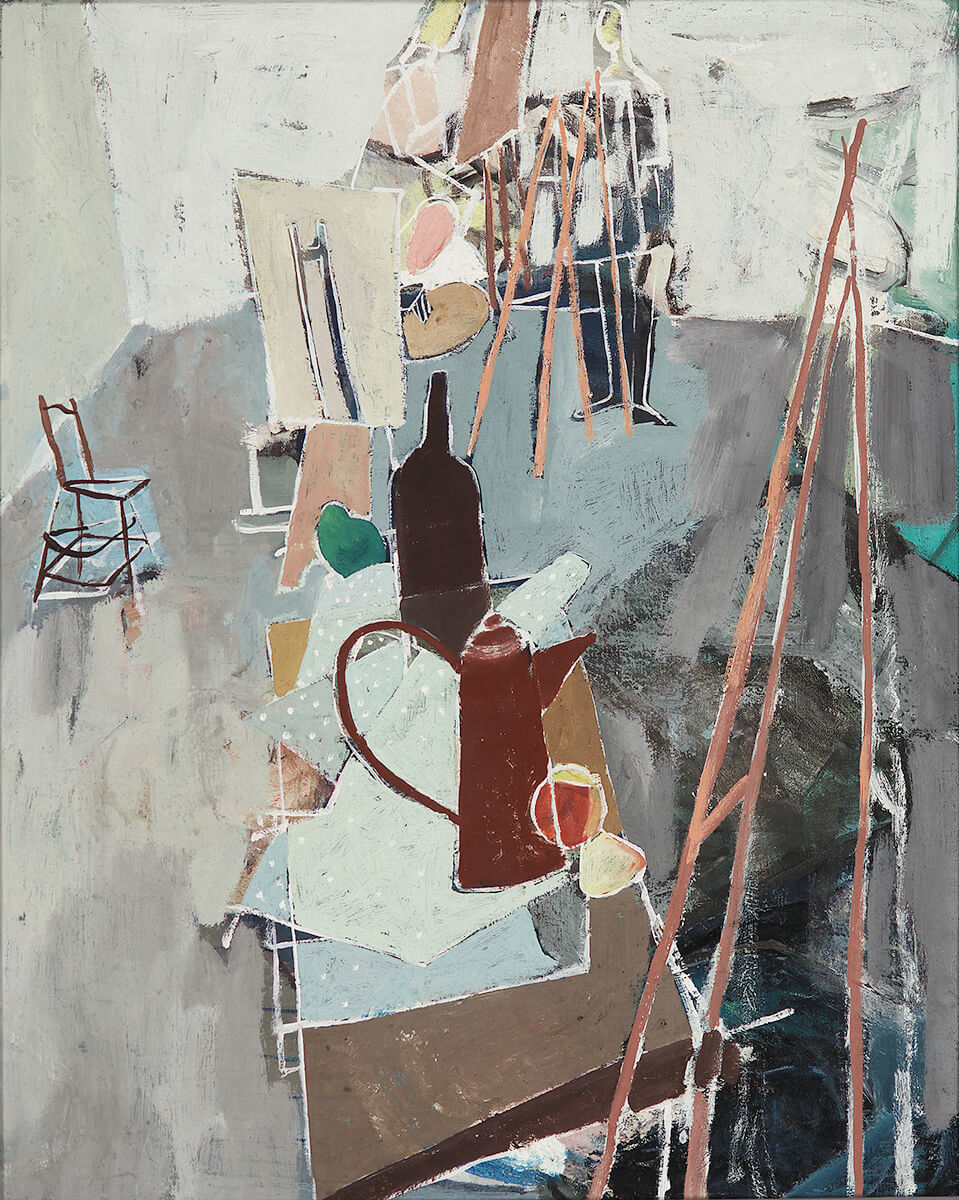 After her wartime work, with its emphasis on recording what she observed around her, Lamb Bobak felt the need to experiment once again with line, colour, space, and texture as she had as a student under Jack Shadbolt (1909–1998). During this time, she strove for a more mature style. The linear patterning of the racks on which jars and bread are placed dominates the image. These horizontal lines, converging at right angles to represent shelves and provide a sense of perspective, contrast with the round shapes of the loaves. The palette is muted. The artist is primarily concerned with the relationship among the elements in the composition.
A Bakeshop, Saint-Léonard is the clearest and most complete example of Lamb Bobak's study of pattern and her juxtaposition of complementary forms. Other examples include North Vancouver Ferry, 1950, and Classroom, 1951, which depicts a series of mostly geometric shapes that recede toward two or three figures at work behind their easels in an art studio. The relationship among the chairs, easels, tables, and objects arranged in a still-life composition in the foreground is the true subject of the painting. Some critics have compared Classroom to Matisse's L'Atelier Rouge, 1911. Both paintings offer self-contained spaces whose architecture is suggested only by the colouring of the background.
A Bakeshop, Saint-Léonard was one of three formalist works verging on abstraction that the National Gallery of Canada purchased in the early 1950s. At that time, director H.O. McCurry (1889–1964) and curator R.H. Hubbard (1916–1989) both championed Lamb Bobak's art.