Black Rocks, Caesaria 1985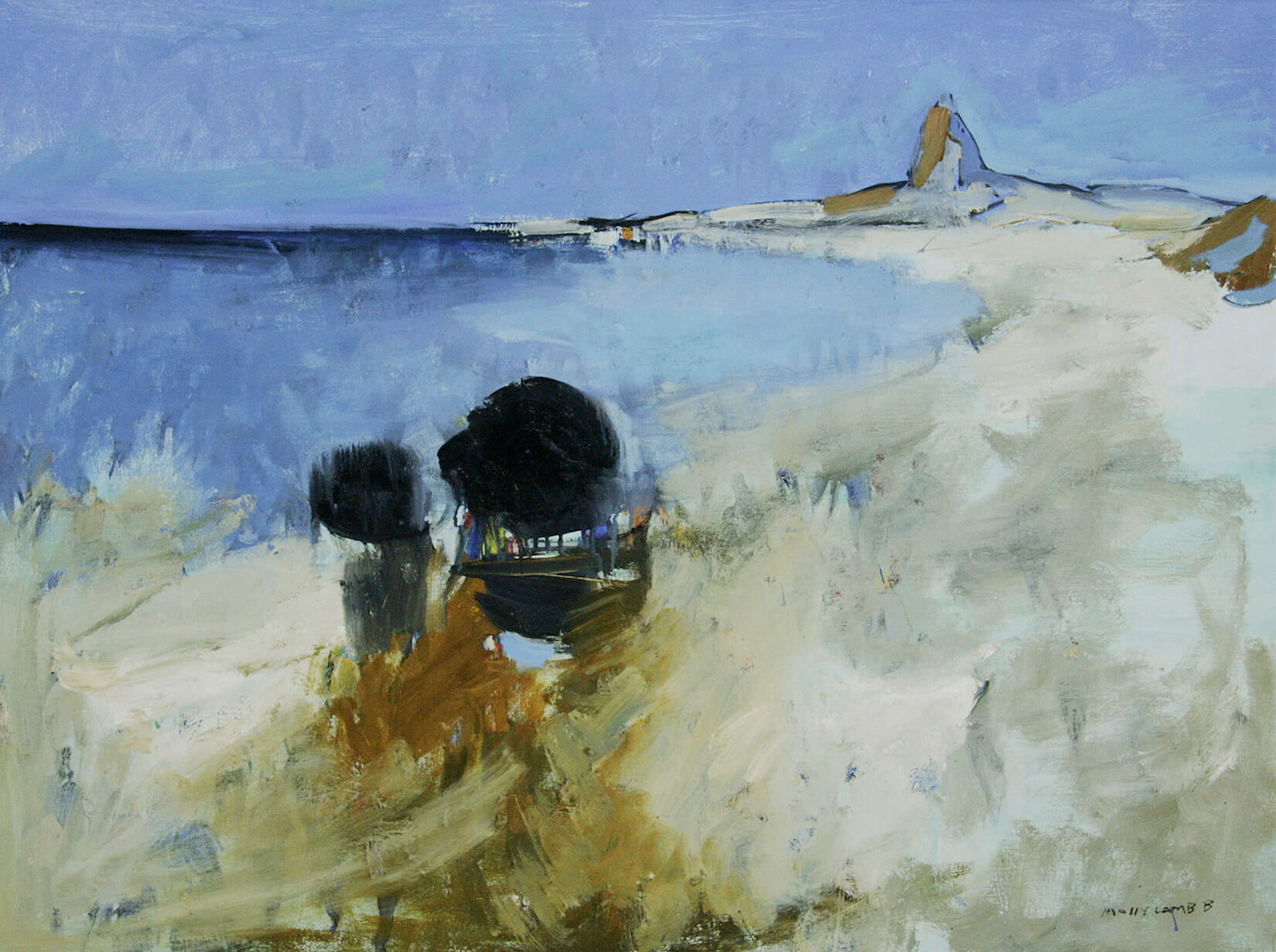 Molly Lamb Bobak painted Black Rocks, Caesaria, during a visit to Israel. This scene from the Mediterranean coast captures the tension in her mature work between abstraction and representation.
The dark rocks along the shoreline are clearly the subject, with no people in view. The brushwork is light and hazy, suggesting the influence of J.M.W. Turner (1775–1851). In a letter to her mentor Jack Shadbolt (1909–1998), Lamb Bobak recounted the feelings of creative excitement she felt while she was painting this scene: "I rushed at the canvas with the security of knowing exactly what was in my eye—and there it was—a painting I really know was terrific; still a subject, but so much a part of the paint, all wedded, all alive."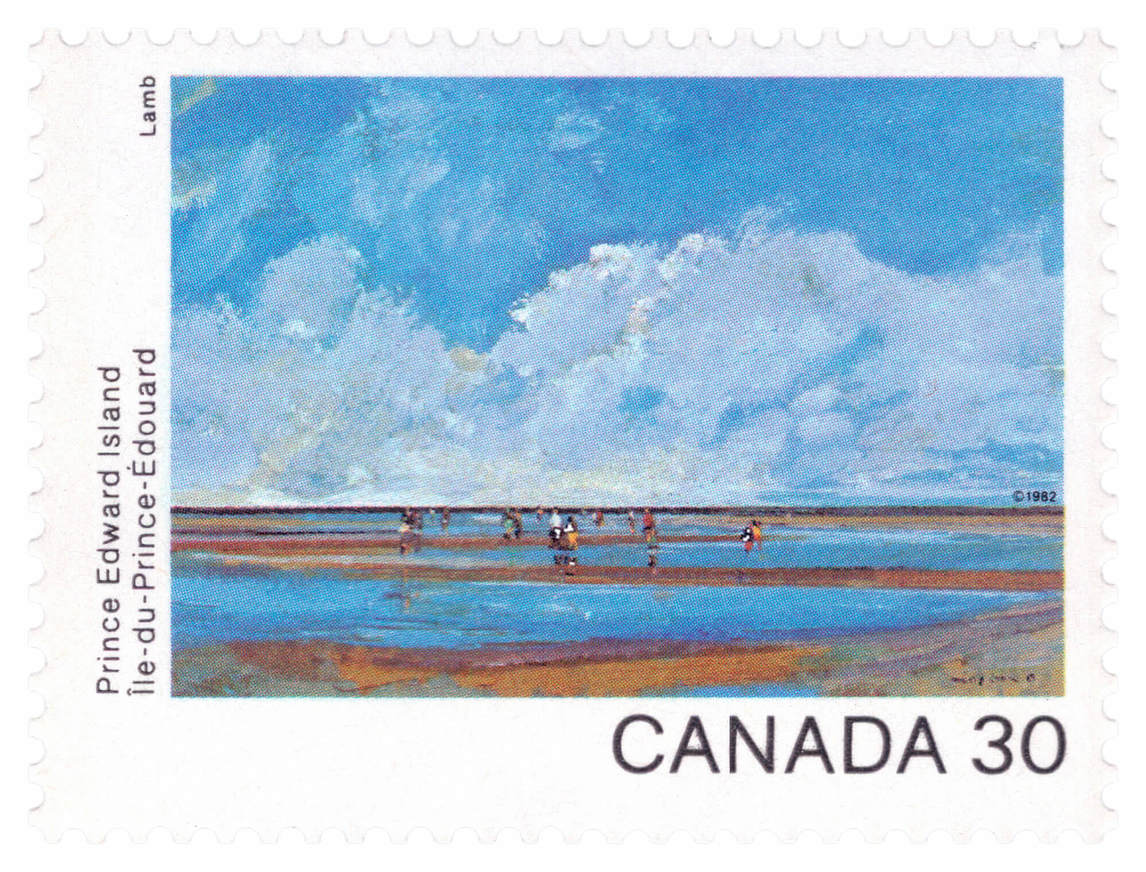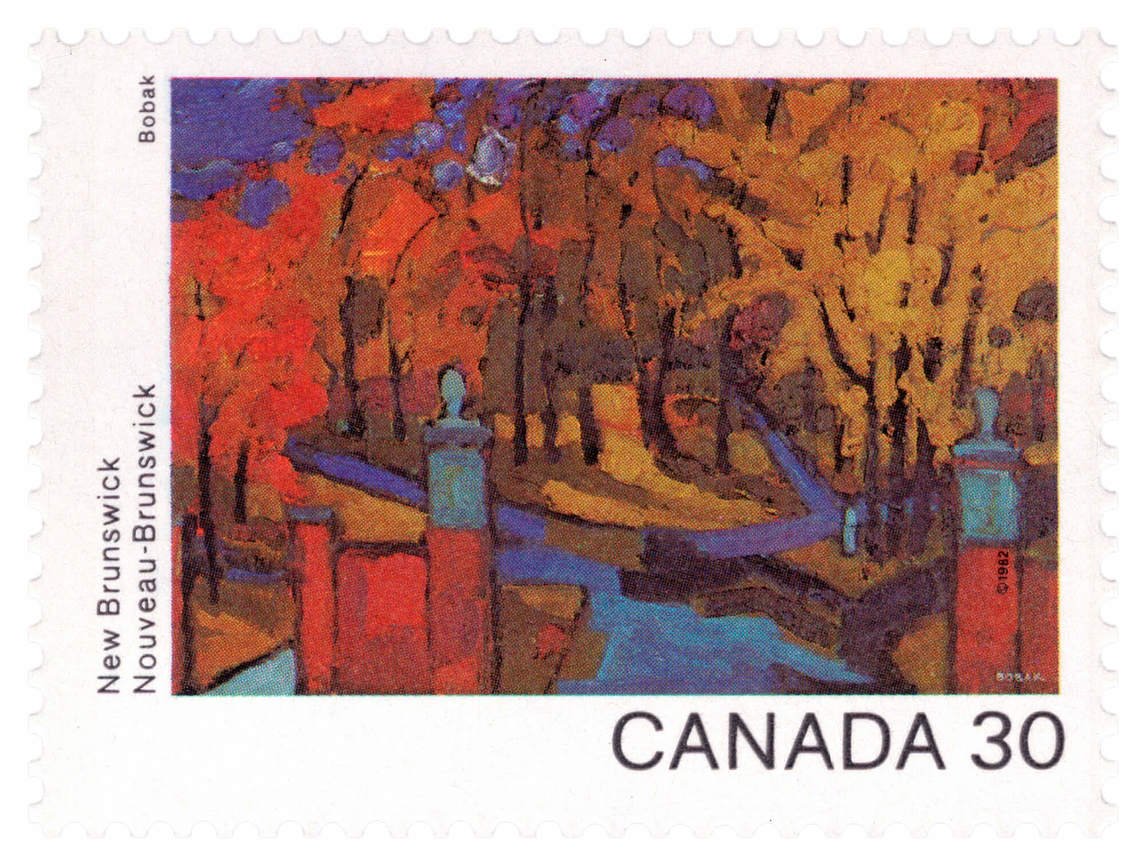 Lamb Bobak was drawn to beach scenes later in her career. Tea Hill, 1981, a beach in Tea Hill Provincial Park, P.E.I., was reproduced in "Canada Day, 1982: Canada Through the Eyes of Its Artists"—the commemorative series sponsored by Canada Post Corporation. It featured both contemporary and historical works, including Campus Gates, 1964, by Bruno Bobak (1923–2012), which was chosen to represent New Brunswick. Lamb Bobak's contribution evokes a sense of movement in the painterly treatment of the clouds and the receding water at low tide.
She suggests a human presence in the daubs of paint along an expanse of land at the centre of the composition, but the blustery beach atmosphere is the true subject of the painting. As with Black Rocks, Caesaria, the theme is clear, though the work is painterly and suggests an expressive response to the landscape.