Florence n.d.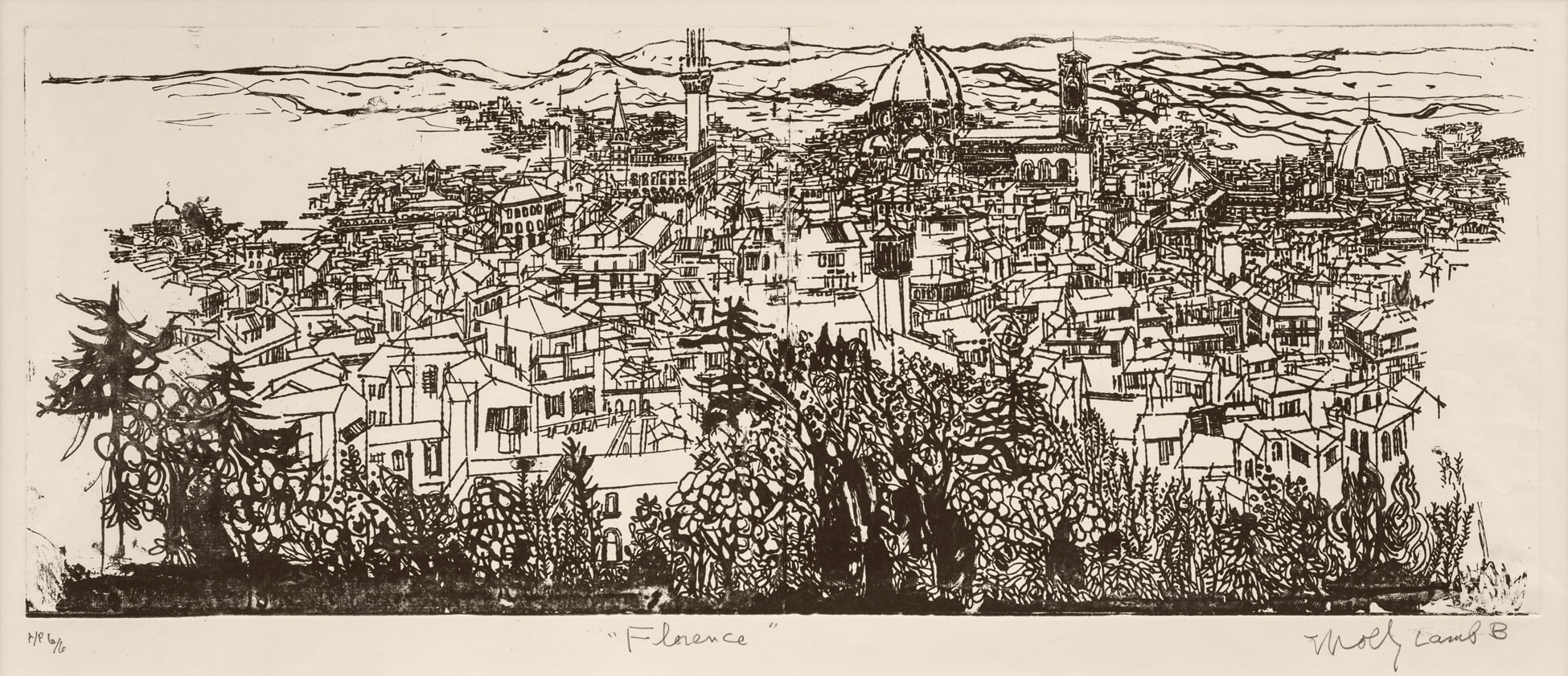 Molly Lamb Bobak was intrigued with printmaking, though it was never her primary medium. The few prints she made show the same interest in patterning and design that her paintings exhibit, particularly her crowd scenes, still lifes, and interiors. Lithographs from the early 1960s, including several city scenes from the Bobaks' time in Europe, demonstrate her interest in densely populated urban scenes.
In Florence she views the city from a distance, creating a complicated composition of buildings, trees, and shrubbery. Her bird's-eye view of the iconic city, with the Duomo recognizable in the distance, stands in contrast to another lithograph entitled View from the Bridge, n.d.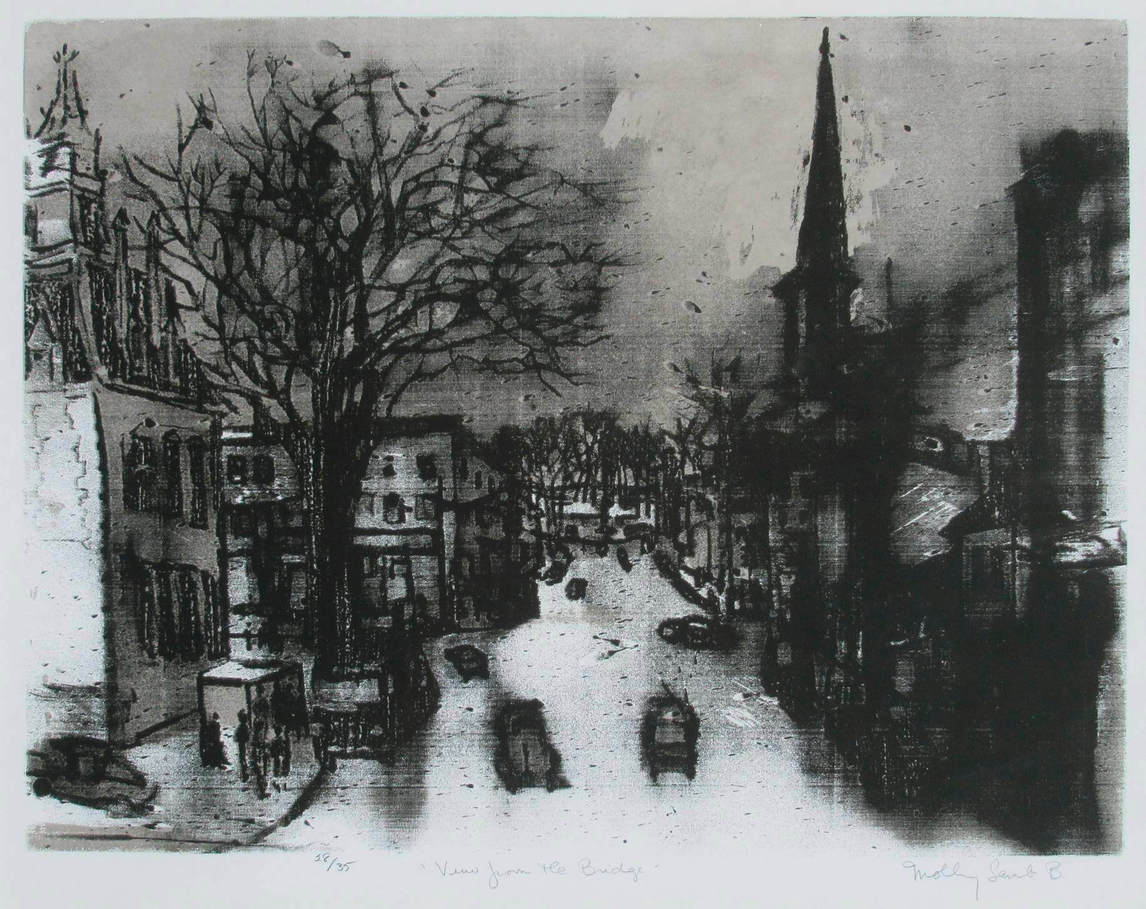 This urban scene, representing a wintry street, is not specific to any city or country. Although Lamb Bobak's rendering of buildings and trees indicates some concern for pattern, the treatment appears more gestural and atmospheric, resembling her drawings or watercolours—for example, her wartime charcoal and ink drawing Bremen Ruins at Night, 1946. When her early prints were shown in Vancouver, critics praised those of Florence's rooftops in particular.
Lamb Bobak created a few fine examples of lithographs, etchings, and relief prints, but there is little record of her mentioning them. She recalled making prints in England, possibly after taking classes in printmaking techniques in Norway, and it is likely that Florence and other scenes were composed after a sojourn in Italy. Florence stands as a testament to her success in this medium, but, in her usual modest way, she said that she did not produce "any substantive output of her own" when it came to printmaking.