Interior with Moroccan Carpet 1991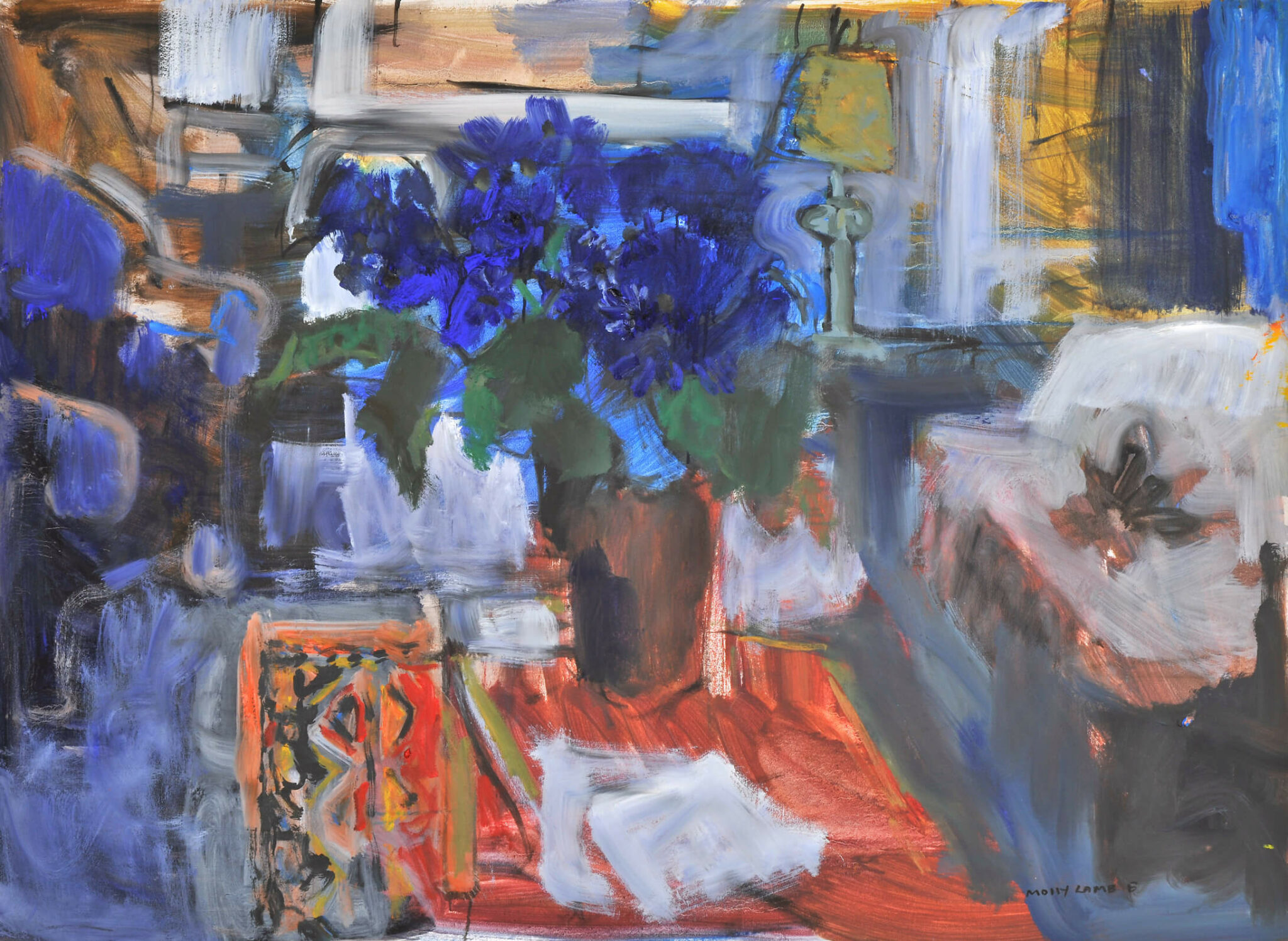 In Interior with Moroccan Carpet, a painting from late in her career, Molly Lamb Bobak has produced a hybrid work—both a still life and an interior composition. Bobak's interior scenes are the antithesis of her crowd scenes: devoid of people and lacking in movement, they are serene and quiet. Yet in this image, as in many of her other interiors, she has captured an energy in the way she arranges the objects in the room. The furniture, including a couch, lamp, and drapes, is rendered in vigorous brush strokes. The Moroccan carpet is woven with vibrant colours and patterns. The vase, full of deep-blue flowers and placed beside a pile of papers on a glass coffee table, becomes the focal point of the composition. The room may not be identified, but the artist exudes an emotional connection with it.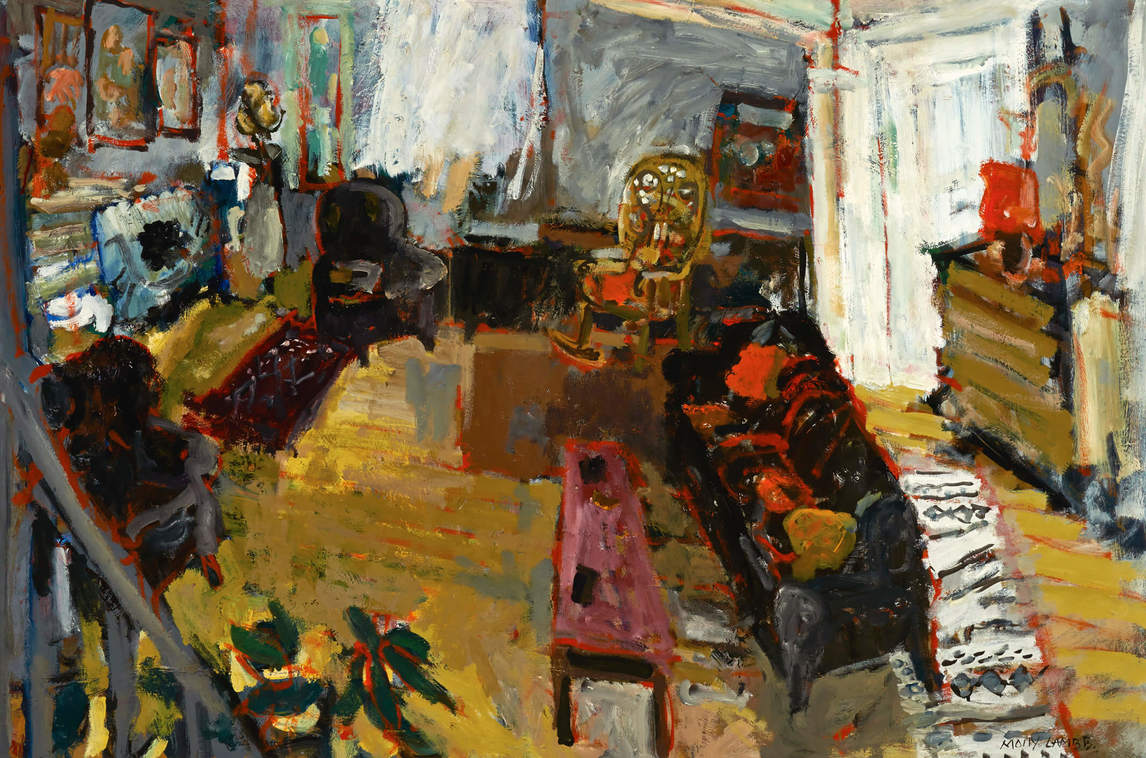 Although Lamb Bobak's family and particularly her husband, Bruno Bobak (1923–2012), supported her desire to be a professional artist, her studio was often located in their home. As a result, she produced several interiors that were her own intimate spaces. Living Room, 1973, painted in the Bobak home on Lansdowne Street in Fredericton, exhibits a lived-in feeling through the furniture and the artwork on the walls. Complex patterns marked in repeated shades of red tie the composition together. The mood in this domestic gathering place is celebratory.
Throughout her life, Lamb Bobak combined an interest in subject matter with the elements of formal composition in her work, not only in the objects she includes within the picture frame but also in the spatial relationships among them. In Interior with Moroccan Carpet, the objects in the room are also recognizable as organic shapes with their own unity, energy, and equilibrium. In this way, the painting exhibits a maturity missing in her earlier formal studies, such as The Studio, 1956—a feeling of aesthetic unity and visual harmony.