Still Life Revisited 1955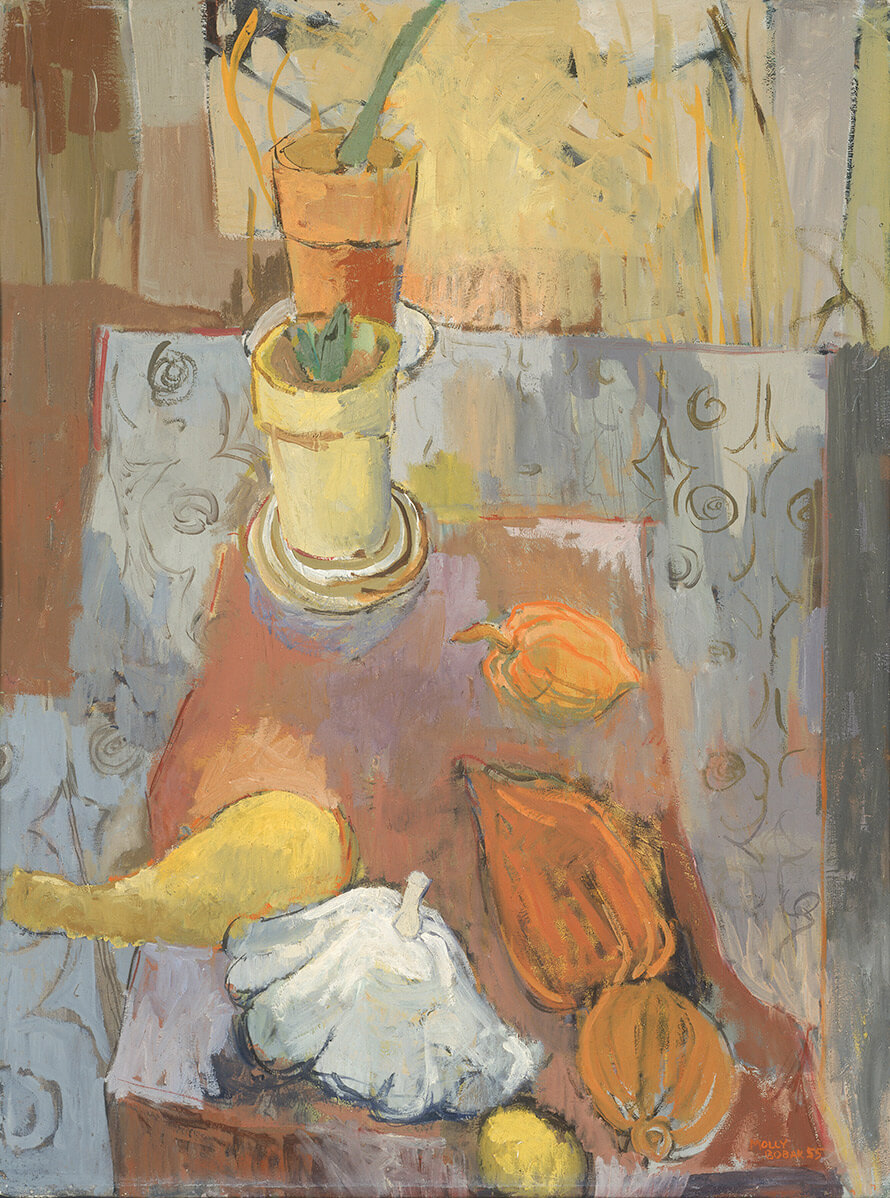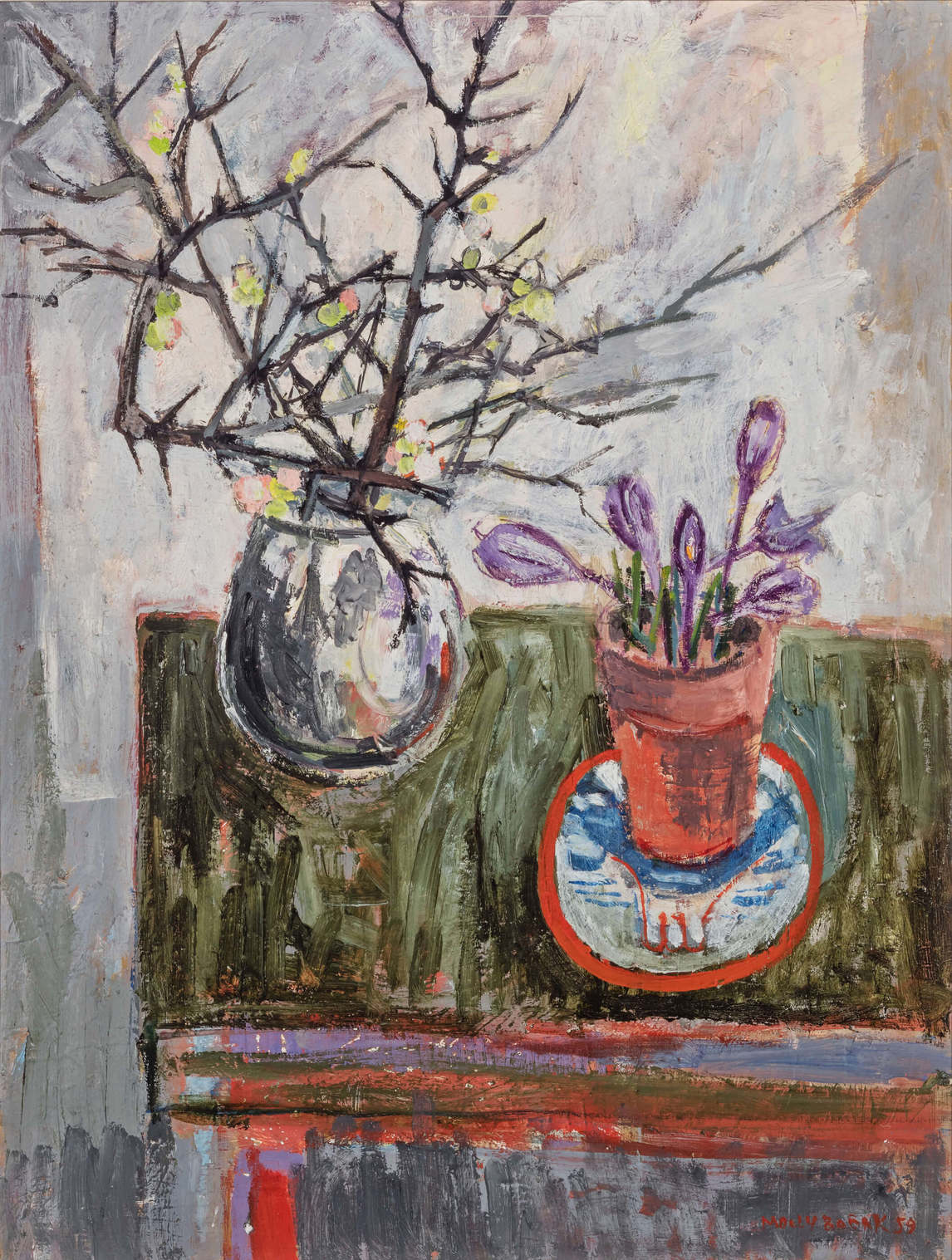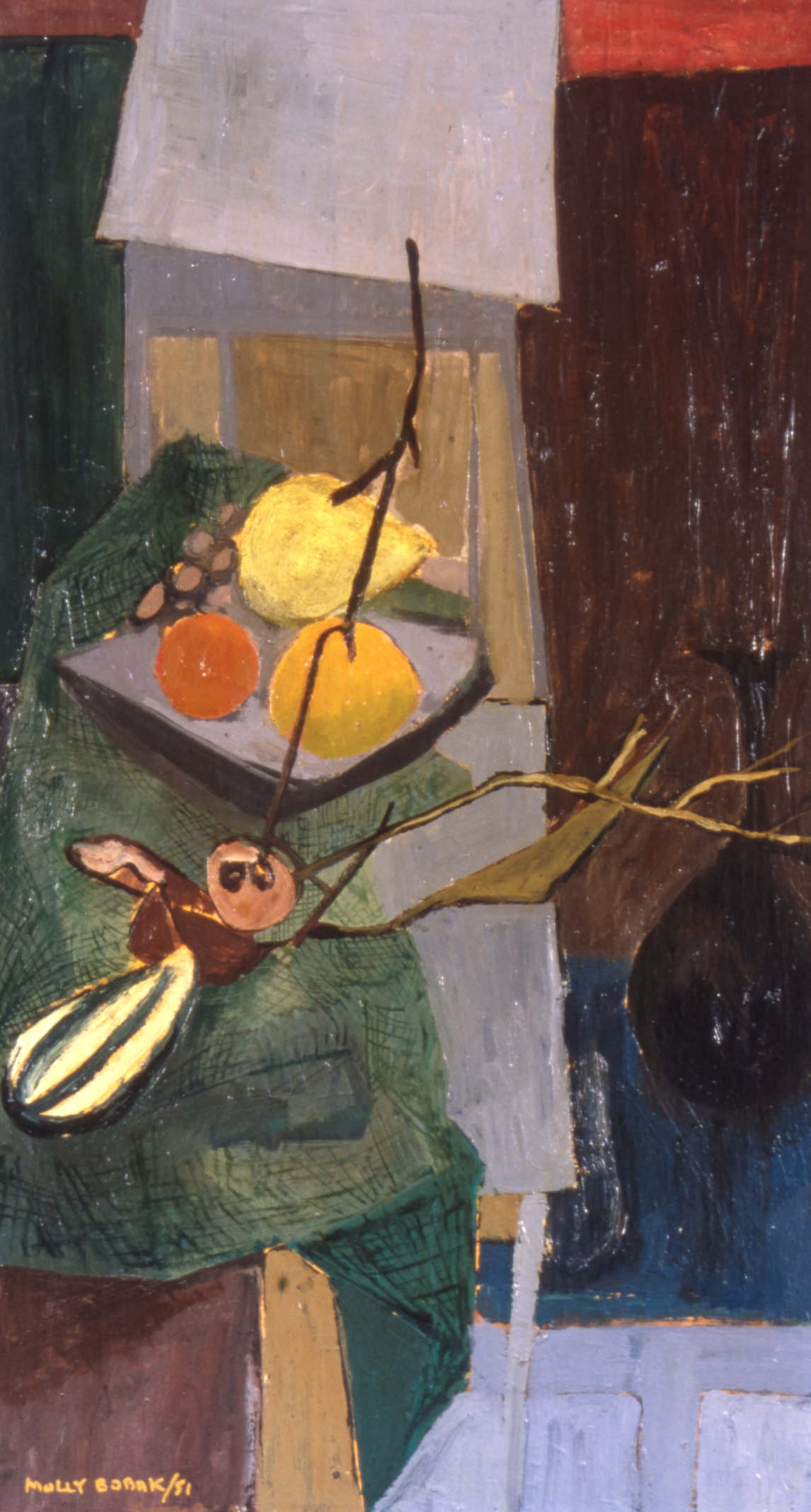 In the early 1950s Molly Lamb Bobak worked hard to develop a mature style focused on structure, colour, and relationships among shapes. Still Life Revisited provides a strong example of her work as an emerging colourist. The greys and violets of the background give way to bright areas with vivid yellows, oranges, and dabs of pink. The large white upturned flower petal seems to pop from the canvas.
In Lamb Bobak's earlier painting Still Life, 1951, the dark geometric background contrasts sharply with the bright, intense colours of the orange and yellow fruit that is the focus of the composition. A comparison of these two images shows Lamb Bobak's progress as a colourist. Still Life Revisited has none of the awkwardness of the earlier composition, primarily because of the expressive brushwork and the application of intense colour in specific areas. The extraordinary vividness of colour that characterizes the artist's later work in both watercolour and oils is clearly evident.
Around this time Lamb Bobak became part of a community of painters on the West Coast known informally as the Vancouver School or the West Coast Group. These artists, including Takao Tanabe (b. 1926), Gordon Smith (b. 1919), and B.C. Binning (1909–1976), encouraged her to paint in this geometric style, as in Crocus and Thorn, 1959. The National Gallery of Canada purchased A Bakeshop, Saint-Léonard, 1951, and selected two other paintings—an unnamed portrait and a still-life composition listed as "Natureza Morta Com Passaro Cor de Laranja" (possibly Still Life, 1951)—to represent Canada at the Bienal de São Paulo of 1953.