Alma Duncan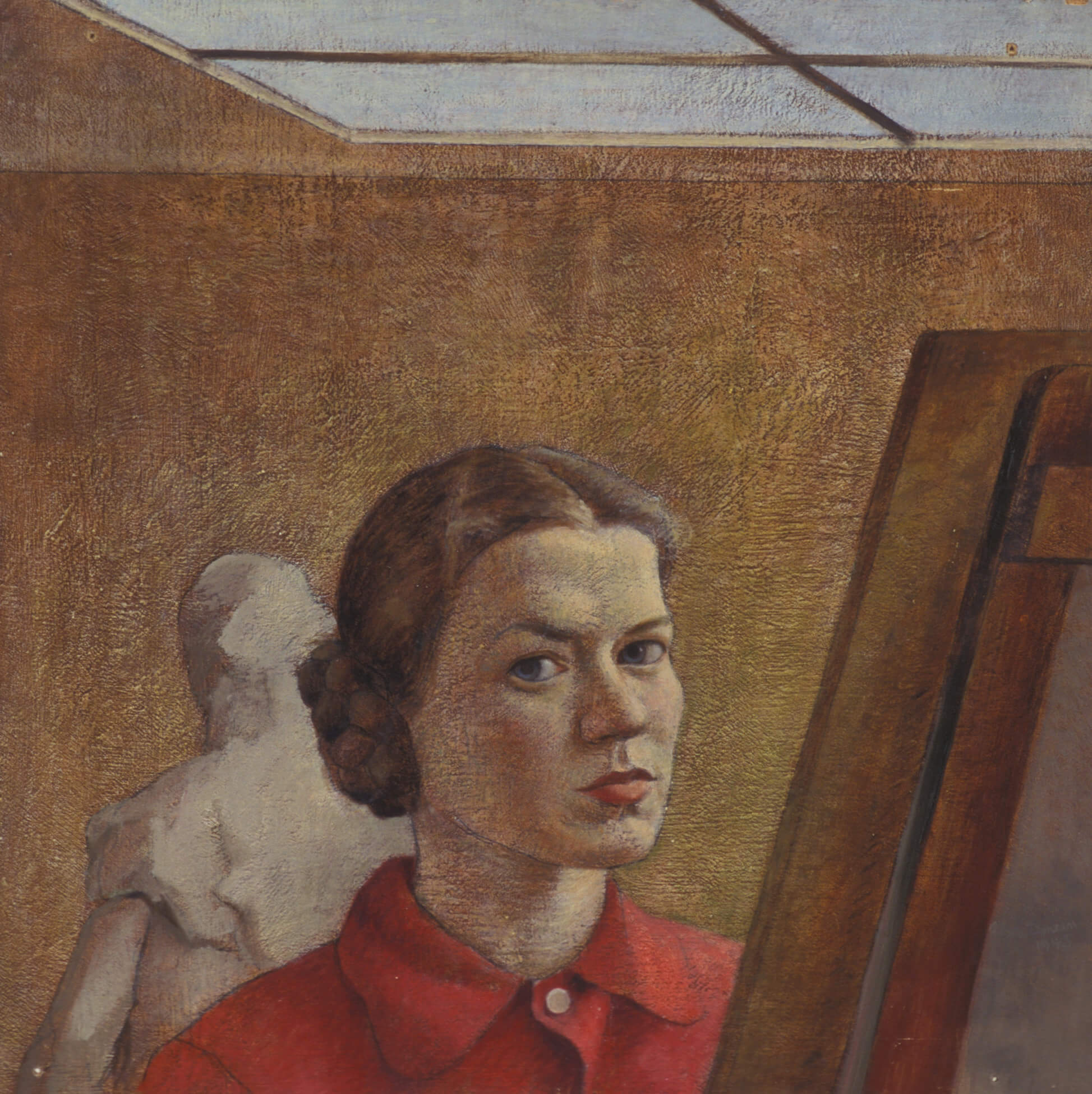 In 1943, Montreal-based Alma Duncan (1917–2004) was hired by the Graphic Arts Division of the National Film Board (NFB) in Ottawa. She was already successful commercially; as curator Catherine Sinclair notes, in Duncan's Self-Portrait from that year, she "depicts herself as an attractive, self-assured young female artist."  Art historian Jaclyn Meloche has suggested that because Duncan represented herself "as a working artist, her self-portraits become powerful feminist statements that challenge the ways that women were regarded in the larger sphere of contemporary society."  This painting marks a turning point in Duncan's career, one that alludes to the influence of the NFB on Canadian art, film, and photography.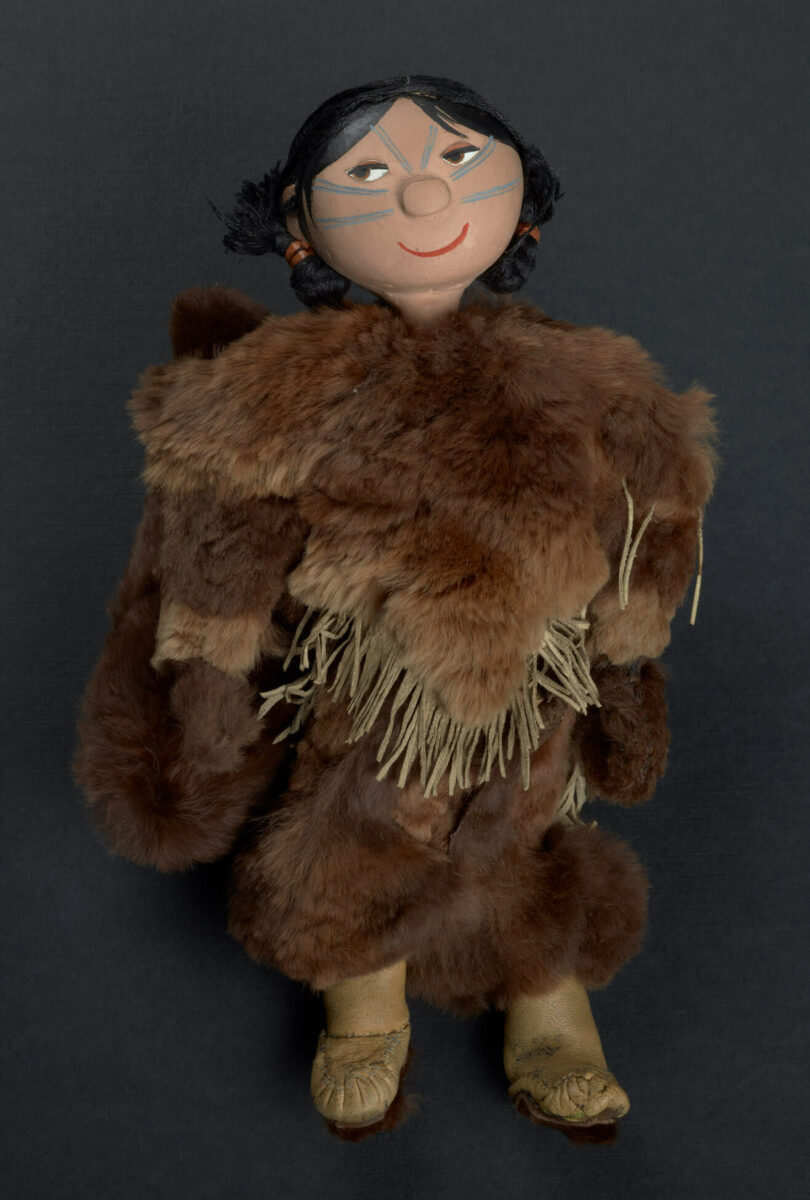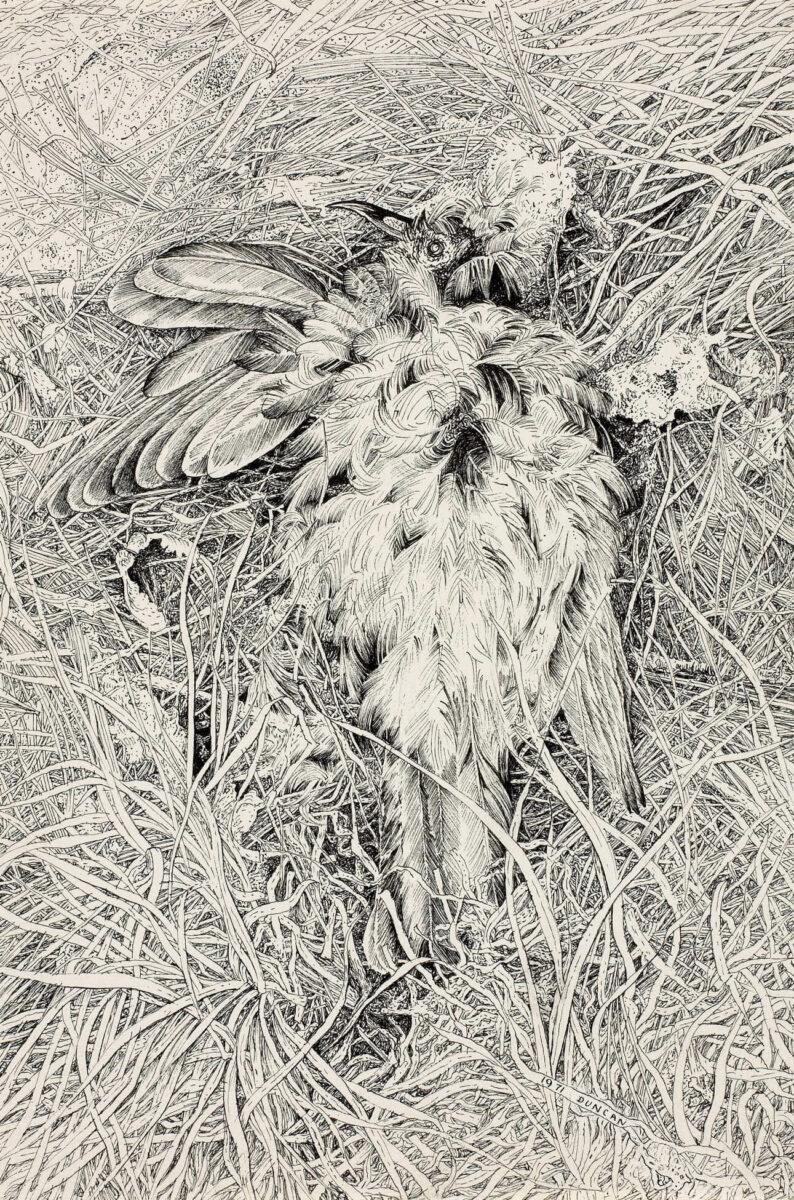 Born in Paris, Ontario, and trained under Adam Sherriff Scott (1887–1980), Ernst Neumann (1907–1956), and Goodridge Roberts (1904–1974), Duncan had already recorded scenes about the war effort even though she was not an official war artist. Once at the NFB, she excelled at producing posters and publicity material. When the Graphic Arts Division was disbanded in 1948, she moved into the field of animation, producing the live-action short film Folksong Fantasy in 1951. That same year, she and her long-time partner, Audrey McLaren, left the NFB to form their own company, Dunclaren Productions, creating the well-received Kumak the Sleepy Hunter, 1955.  Together they made several animated projects, one of which was nominated for an international award in 1954. They continued to work on films until 1960, when Duncan returned to painting and drawing, with an increased interest in abstract forms and ideas.
Over the next thirty-five years she explored issues related to feminism, industrial subjects, abstraction, and nature. Curator Rosemarie Tovell has described Duncan's Feathers and Grass, 1971, as abstract and hyperrealistic: "not only an exploration of the contrasting weight and feel of the drawing's two subjects, it is also a dialogue between life and death."
Duncan participated in exhibitions circulated in Canada and abroad and held several solo shows. She also became active as a teacher in Ottawa, Montreal, and Quebec City, and she took part in various artists' initiatives, including the Canadian Artists' Representation (CARFAC) in 1978. She and McLaren were lifelong Ottawans, residing in a number of central neighbourhoods and just outside the city in Cumberland. For many years they hosted parties for a broad range of Ottawa's artistic community.  Duncan died in 2004, but on the tenth anniversary of her passing, her life and career were celebrated in a major touring exhibition organized by the Ottawa Art Gallery.