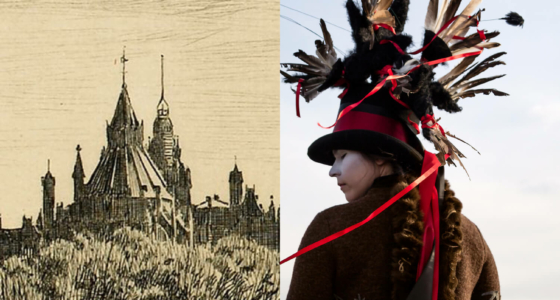 Ottawa Art & Artists: An Illustrated History is the inaugural title in ACI's cities series—books that explore the rich artistic heritage of cities across the country. Canadian art and our national imagination have been profoundly shaped by place. This new series seeks to celebrate this connection beginning with the extraordinary legacy of our nation's capital, where Indigenous peoples, settlers, and nation-builders created a community. Ottawa Art & Artists presents an in-depth critical study of the urban hub's cultural and artistic history, its strengths and weaknesses, its lost possibilities, and its surprising successes.
"Ottawa is more than the national capital. Politicians may come and go, but the living, breathing city is still there, filled with people who are proud to call it home, and with a thriving and vibrant artistic scene."
Jim Burant
Author Jim Burant introduces the reader to Ottawa as a thriving centre of Canadian art, a city of pivotal museums and galleries, groundbreaking national exhibitions, inspiring community leaders, and transformative artists. Ottawa's artistic development has included many artists working in a variety of media, representing a tremendous diversity of backgrounds and interests. Burant guides the reader from pictographs created by Anishinaabe artists to vivid photographs of Canadian leaders in the era of Confederation, and from modern painters like David Milne and Pegi Nicol MacLeod to contemporary artists such as Annie Pootoogook, Jinny Yu, and Meryl McMaster. Journeying from Ottawa's earliest days to the present, Burant deftly captures the spirit of the people who have played important roles in the city's art scene. Ottawa Art & Artists presents a powerful narrative of the history of this metropolis and its enduring cultural achievements.
Jim Burant, a member of the Algonquins of Pikwàkanagàn First Nation, earned his Masters in Canadian Studies specializing in Art History (1979) from Carleton University. He worked at Library and Archives Canada in various capacities, including the management of the art and photography archives, from 1972 until his retirement in April 2011. He has published and lectured widely on aspects of art, photography, and archives in Canada and abroad; has curated many exhibitions; and has an international reputation in the fields of art history and archives. He received the Queen's Golden Jubilee Medal for his services to Canada in 2002.