Dennis Tourbin
In 1995, the National Gallery of Canada decided to cancel a planned exhibition of works by Ottawa artist Dennis Tourbin (1946–1998). The show featured drawings from his series about the 1970 October Crisis. Senior gallery staff feared that they would be considered incendiary in the midst of the second Quebec sovereignty referendum. However, a related show of Tourbin's October Crisis paintings at the Ottawa Art Gallery went ahead, and he became a national star.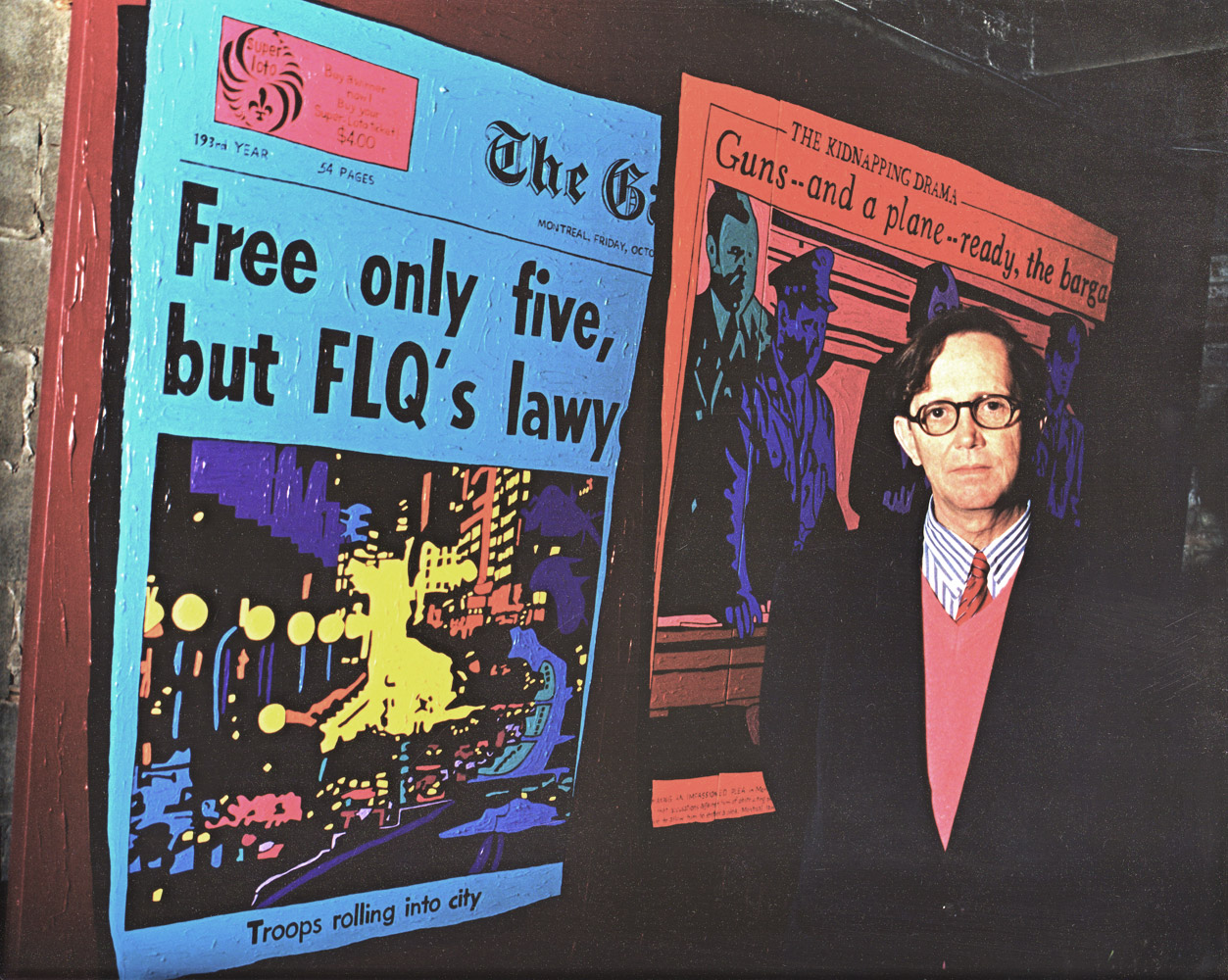 Tourbin claims his life was altered when members of the militant group Front de Libération du Québec (FLQ) kidnapped British trade commissioner James Cross and Quebec cabinet minister Pierre Laporte, eventually killing Laporte. "It changed the way we saw ourselves," he wrote of the October Crisis. "We entered a new age, the media age."  The event affected his artistic practice for years, resulting in a series that includes October Crisis, Memoir I/II, 1990. These large-scale pieces feature reworked copies of archival images, including photos of Laporte and Cross and news headlines alluding to the Crisis, which had a deep effect on the national psyche.
Tourbin was born and raised in St. Catharines, Ontario. He attended Centennial College in Toronto and became a self-taught artist and poet. As a founding member of Niagara Artists' Co-op (now Niagara Artists Centre) in St. Catharines and Artspace in Peterborough, he was part of the cultural explosion of late 1960s southwestern Ontario.
By 1984 he was living in Ottawa. Here he began to explore, in curator Michelle Gewurtz's words, "language, and the transformative, complex visual dimensions contained within it. He was also enamoured with the language of television."  Through a multimedia art form he called painted plays, Tourbin saw TV as poetry. His performance piece FLQ/CBC, during which he read his poetry on a stage set with painted poems and props, images, and sound, was first performed in 1977 at SAW Gallery. It was a key moment in the development of this genre of artistic practice, and it has been restaged twice—in the late 1980s and a few weeks before the Quebec referendum of 1995.
Although known mainly as a performance artist in his two decades in the city, Tourbin can be seen as a practitioner of the same politicized and satirical aesthetic of other contemporary Ottawa artists, including Alex Wyse (b.1938), Victor Tolgesy (1928–1980), Mark Marsters (b.1962), Eric Walker (b.1957), Tim DesClouds (b.1959), and Russell Yuristy (b.1936), who have all been inspired to create works that mirror the problems of modern society, leaving us to decide whether to laugh or cry. Often integrating texts into his compositions, as can be seen in "What Do I Know About the Landscape…", 1980, Tourbin is known for asking thought-provoking questions of his viewers.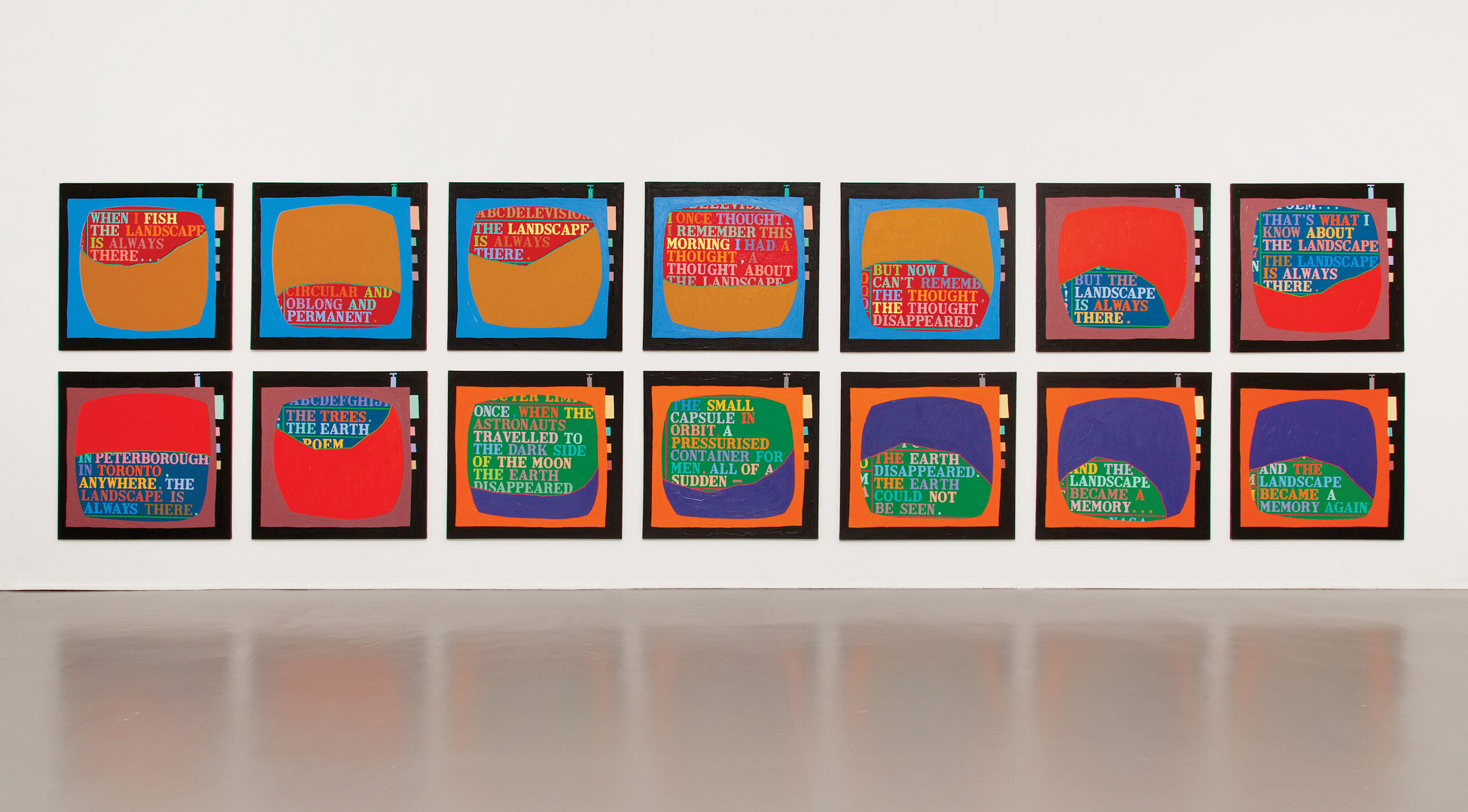 Tourbin also mentored younger artists, was a member of Canadian Artists' Representation Ontario, and directed the artist-run Gallery 101 for two years.  In 1989 he coordinated Ottawa's TransArt program, which highlighted the work of local photographers on the sides of city buses.  Four years later, Tourbin started producing and hosting a local cable series, Mirror Mirror, featuring visits to local artists' studios. He was a dynamic and creative cultural worker whose death in 1998 took place at a point in his career when many artists would just be starting to explore new challenges and ideas.