Evergon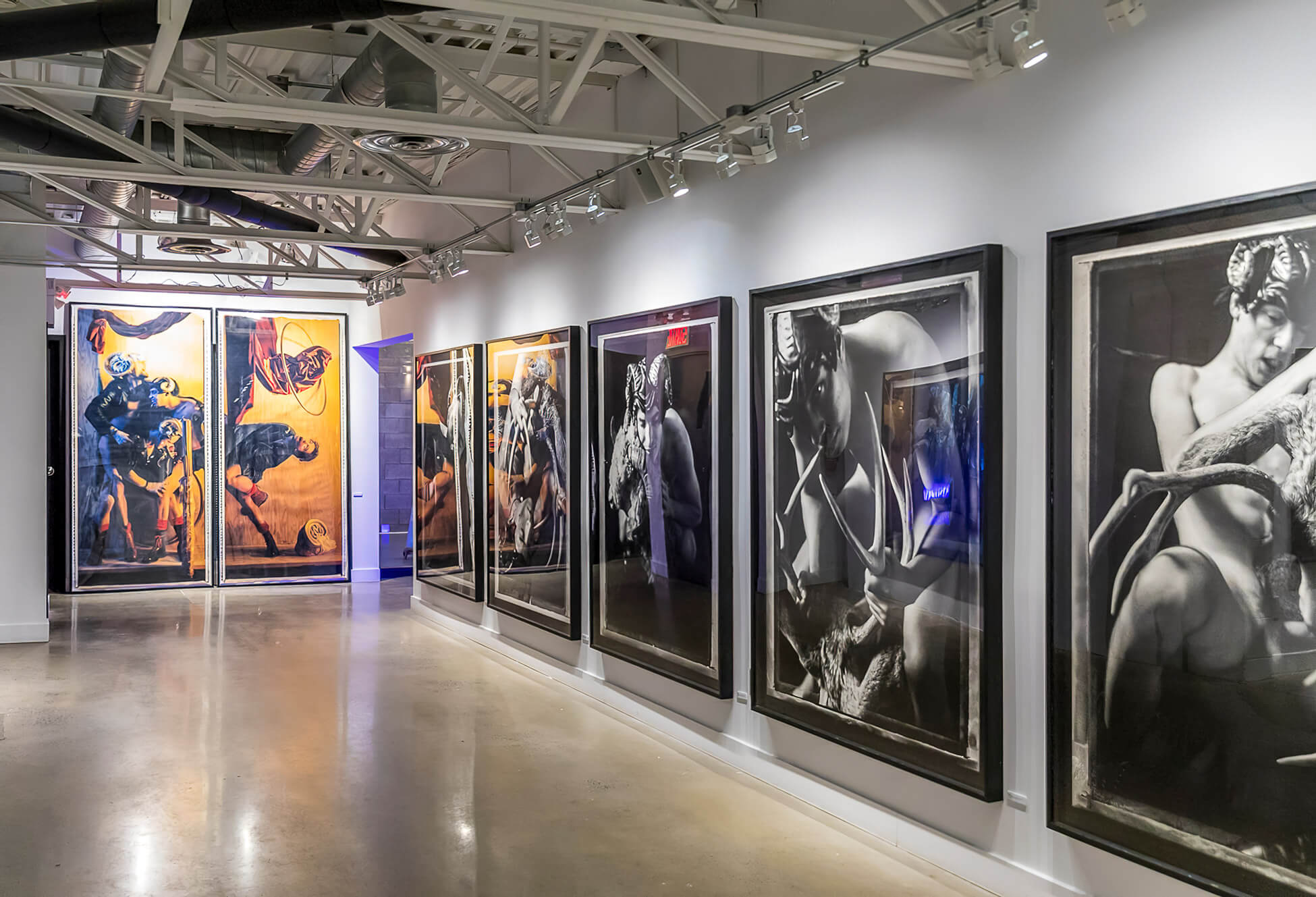 Although now living in Montreal, the artist known as Evergon (b.1946) taught in the fine arts program at the University of Ottawa from the mid-1970s until 1999. During that time, he built a national and international reputation while working in the local community. He was the subject of major exhibitions at the National Gallery of Canada (1988) and at the Ottawa Art Gallery (1994), both featuring large-scale photographic compositions as well as objects, as can be seen in Ramboys: A Bookless Novel (the Seven Amours with the Ramobile).
Evergon describes his creative practice as erotic and pornographic, stating that much of his work relates to homoeroticism. Art historian Jean-Francois Renard noted that the pseudonym by which the artist is known "describes his fugitive existence, but… also marks, intuitively, the unsettled and fluid properties of identity: ever gone… the name implies an absence, and, by extension, the prerogative of escape and flight."  Evergon also uses the alternative identities of Celluloso Evergoni, Egon Brut, and Eve R. Gonzales in his work.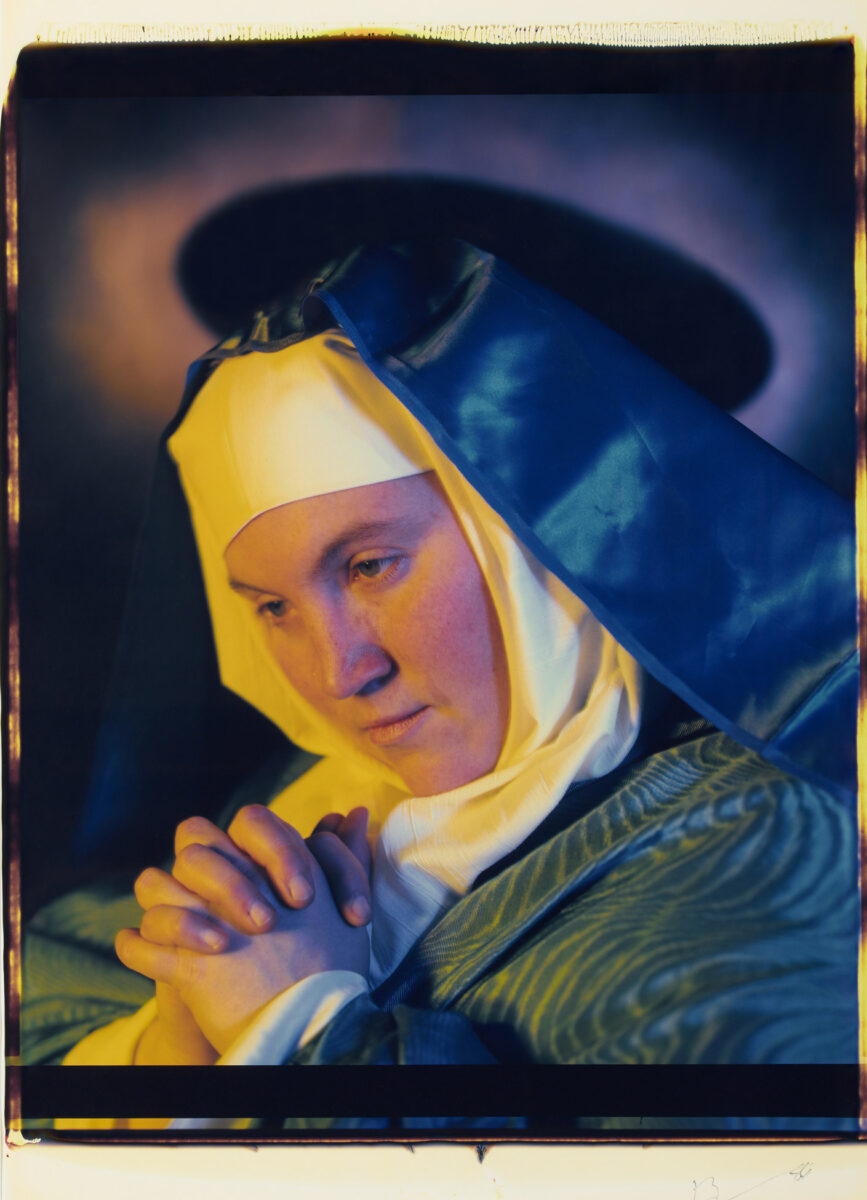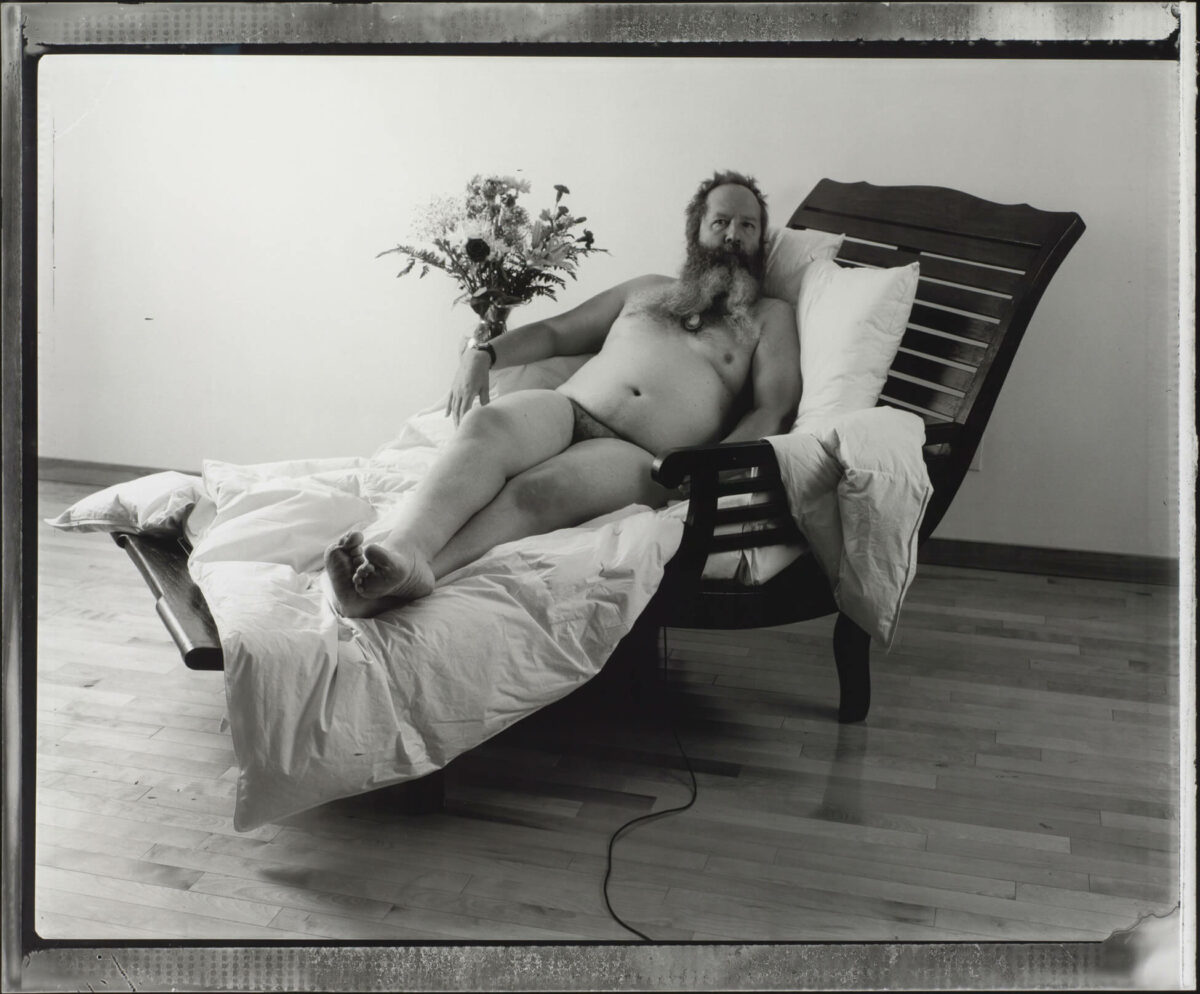 In the 1970s, the University of Ottawa's Department of Visual Arts hired several brilliant photographic practitioners, including Michael Schreier (b.1949) and Lynne Cohen (1944–2014). Perhaps the most controversial of the group was Evergon, born Albert Jay Lunt in Niagara Falls, Ontario. He studied at Mount Allison University, Sackville, New Brunswick, and then graduated with a master's degree in fine arts from the Rochester Institute of Technology in 1974. Reluctant to apply for a teaching post, he claims that he cross-dressed for his University of Ottawa interview to discourage the panel from hiring him, but to his surprise was offered the post.
In his teaching career, Evergon sought to awaken students—including such now well-known practitioners as Lorraine Gilbert (b.1955) and François Morelli (b.1953)—to realize their potential rather than to try and copy what he was creating. Openly gay, Evergon was an active promoter of gay rights in Canada and worked hard to create a more positive and open climate within Canadian cultural institutions toward presentations of diverse sexualities.  In his art practice, he explored media, working with everything from cyanotypes and collage to colour photocopying and Polaroid photographs. With lighting, costumes, models, and props, he also created works in the spirit of Renaissance and Baroque paintings, as can be seen in Untitled, 1986. He occasionally refers to specific paintings; for instance, The Maid and the Black Cat Are Dead (Evergon), 2001, alludes to Olympia, 1863, by Édouard Manet (1832–1883), an icon in the history of modernism.
Evergon's work has been featured in many exhibitions, both in Canada and abroad, and can be found in Canadian, American, and European museums, in particular the National Science and Media Museum in Bradford, England.  His impact on the artistic practice of photography has ensured his legacy. Furthermore, by exploring his own sexual identity, Evergon has contributed to an explosion of interest in the social construction of gender in art in Canada.