Henry Pooley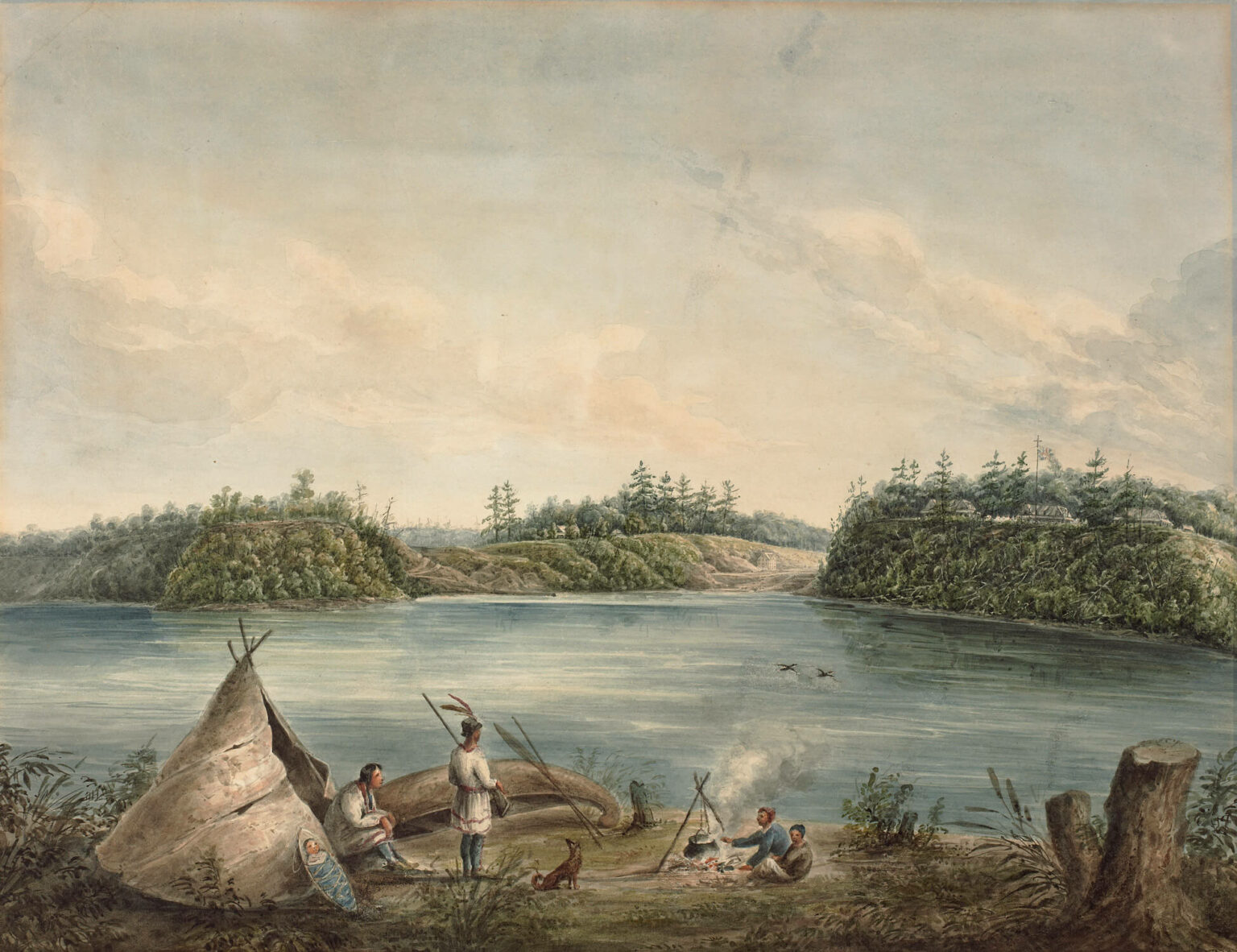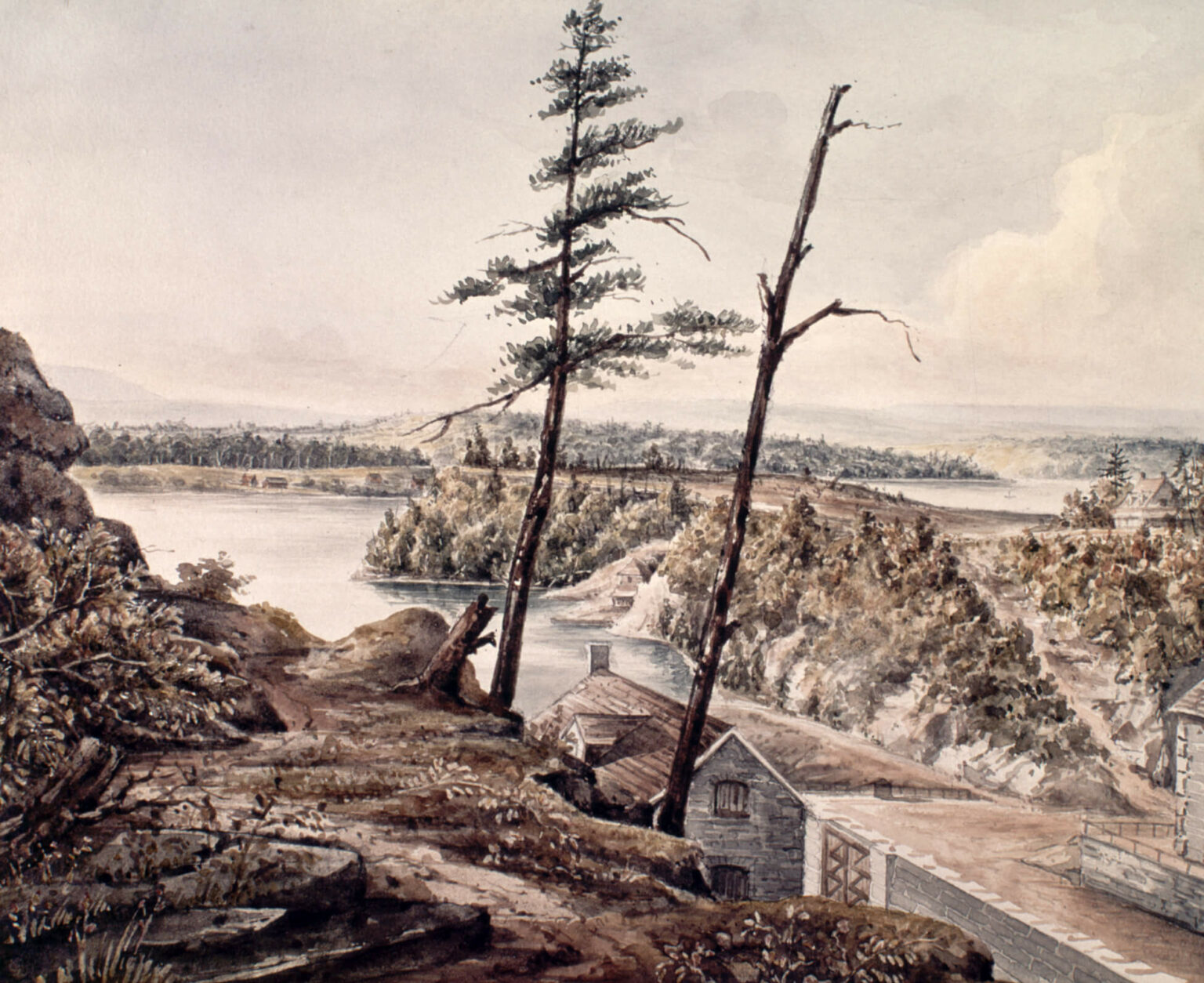 In 1833, British officer Lieutenant Henry Pooley (active 1812–1843) made two sketches of the mouth of the Rideau Canal, representing the growth of a new community and the displacement of Indigenous peoples by European colonizers. The first (above left), done from the north bank of the Ottawa River looking toward Barrack Hill (now Parliament Hill) and Bytown (as Ottawa was then known), shows an Anishinābe encampment on ancestral territories. They were deprived of these lands when the Executive Council of Lower Canada Court extinguished their land claims in 1839.  The second sketch (above right), done from Barrack Hill, looking at the first eight locks of the Rideau Canal, represents the introduction of European technology to the land in order to impose power and open the territory to settlement and exploitation. Pooley, a Royal Engineer, made sketches of specific locations for the Governor General, Lord Dalhousie.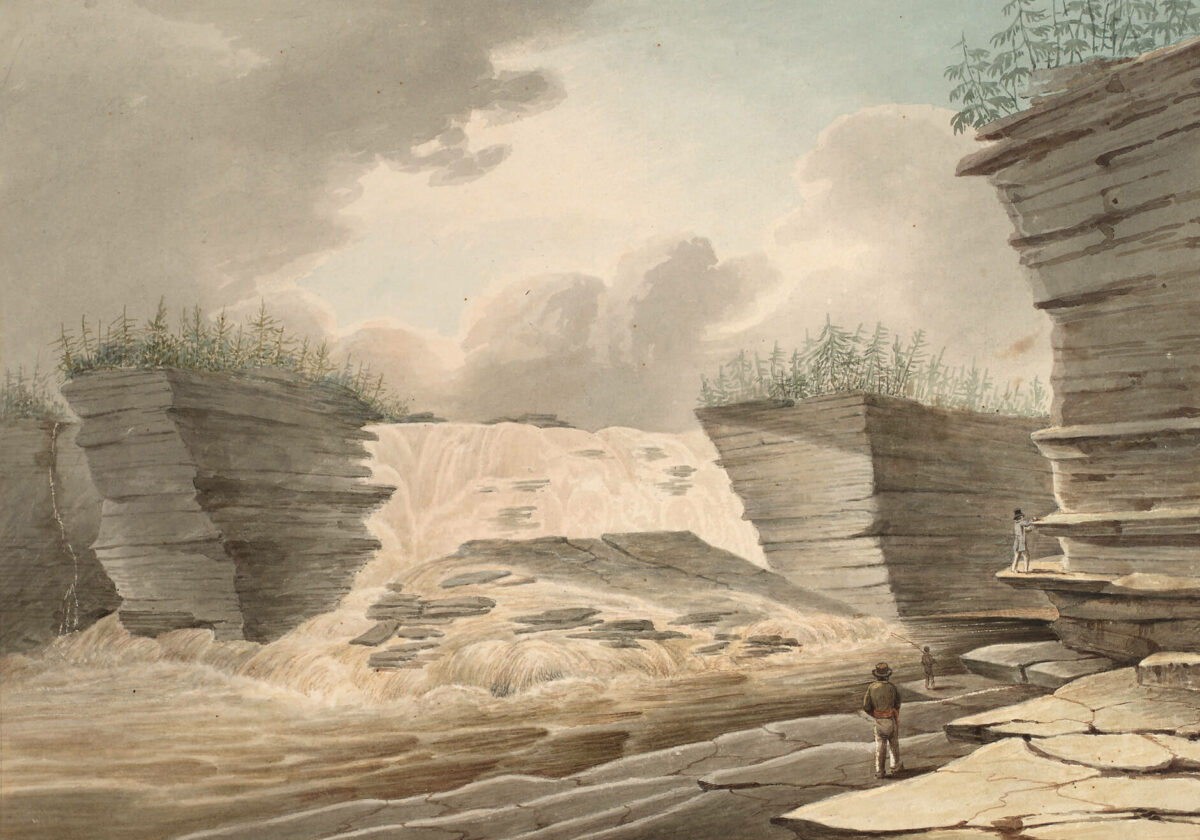 Pooley's work as an artist is not particularly outstanding on its own, but he stands in for the many British officers and officials residing in Bytown. Some of the earliest and most beautiful views of the region are watercolours done by such individuals, beginning with Royal Artillery officer Thomas Davies (c.1737–1812), who travelled to the nearby Chaudière Falls in the early 1790s. Lord Dalhousie, while on a tour of Upper Canada in 1821, was accompanied by his "official" artist, John Elliott Woolford (1778–1866), who created drawings such as View of the Chaudière Falls Looking Towards the Village of Hull, c.1821.  Dalhousie, in consultation with his subordinates, decided that a bridge to link Upper and Lower Canada should be constructed, and he ordered Woolford to draw views at the proposed site. Such images were key explanatory documents for Dalhousie's superiors at the British Colonial Office.
Other British military artists, including Henry Duvernet (1787–1843), James Pattison Cockburn (1779–1847), Philip John Bainbrigge (1817–1881), and Henry Francis Ainslie (c.1805–1879), also recorded remarkable views of the falls, the Rideau Canal, and the landscape of the region for official purposes and personal reasons. As well, William S. Hunter Sr. (active 1836–1853) and civilians Robert Bouchette (1805–1879) and Rideau Canal surveyor Thomas Burrowes (1796–1866) created works that vividly depicted life in Upper Canada.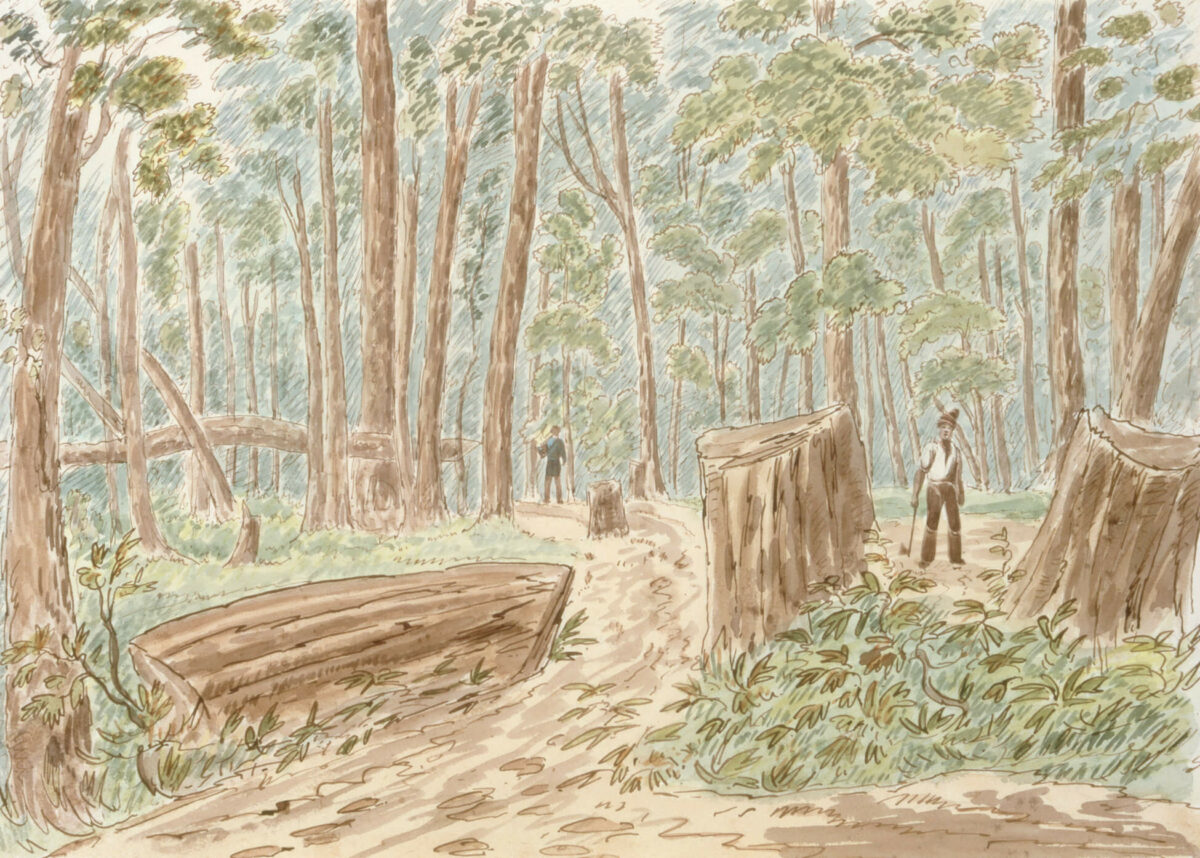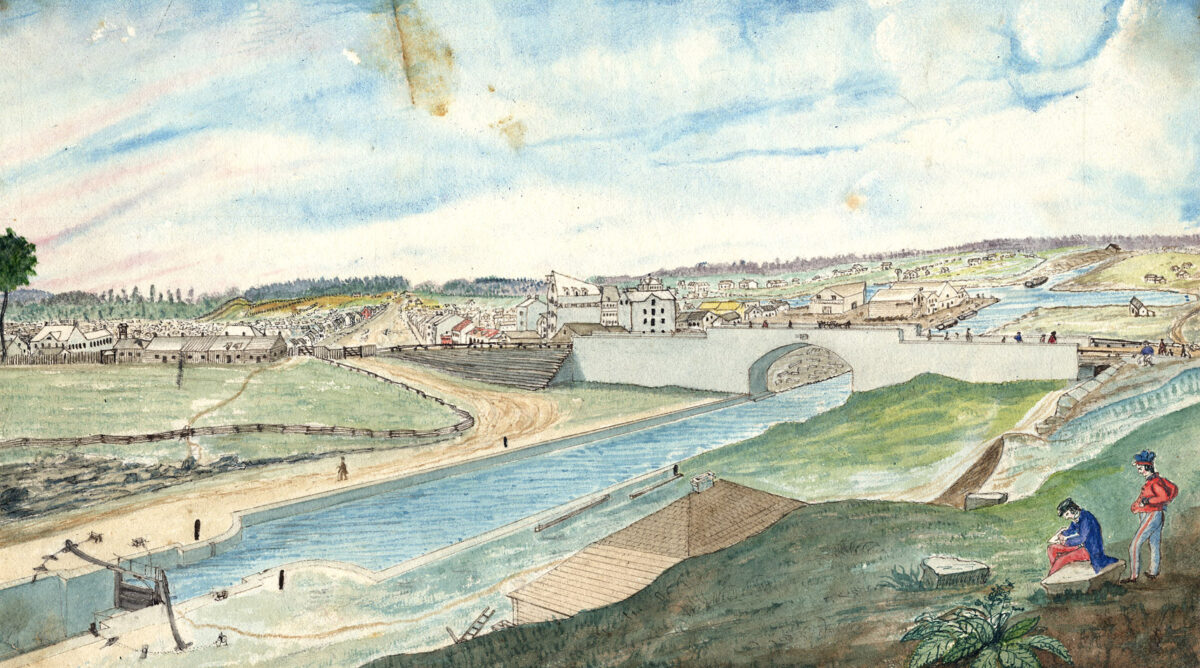 Another artist commissioned by Lord Dalhousie was John Burrows (1789–1848), who made a now-lost view of the Chaudière Falls. Burrows's drawings of the Union Bridge over the Ottawa River were meticulous and beautifully executed. Although known as a topographical artist, Burrows became a notable civic activist. In August 1846, he organized the first public art exhibition in Bytown history. His death in 1848 robbed the community of an artistic leader. The work of such military and settler artists was valuable in documenting settlement and alterations to the environment, but also as an example of the changing aesthetic of representation.