Mother and Child 1966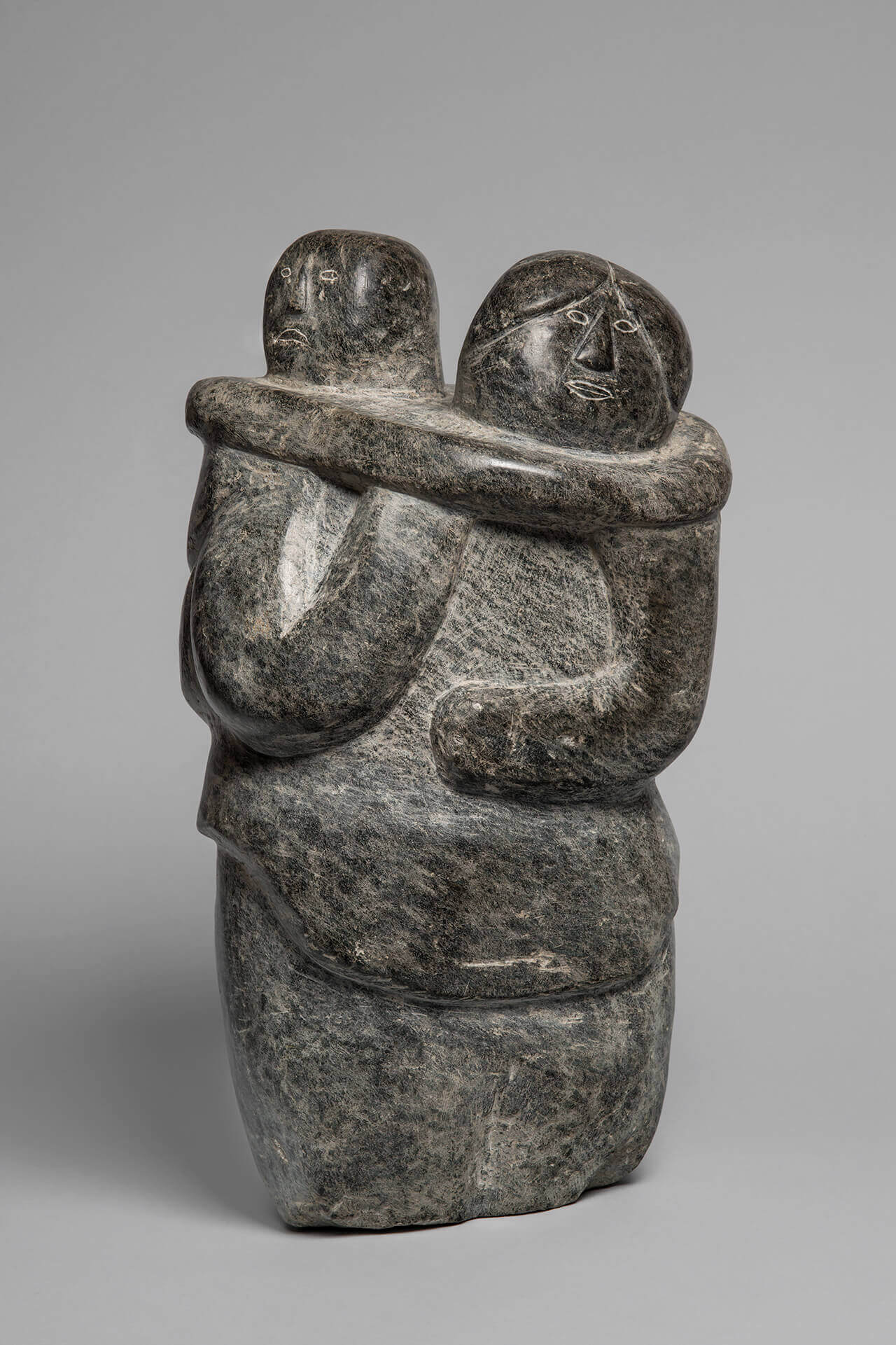 In 1966 Oviloo Tunnillie created a Mother and Child carving, using a typical composition of a standing woman "packing" a small child, whose head peeks out from the mother's amautik (maternal parka). The serpentinite stone for the carving came from the large deposit located near her family's camp at Kangia. She remembered this sculpture in several conversations and described both the satisfaction of being able to sell a piece of work and the joy she found in carving it. As her older sister, Nuvalinga, recalled: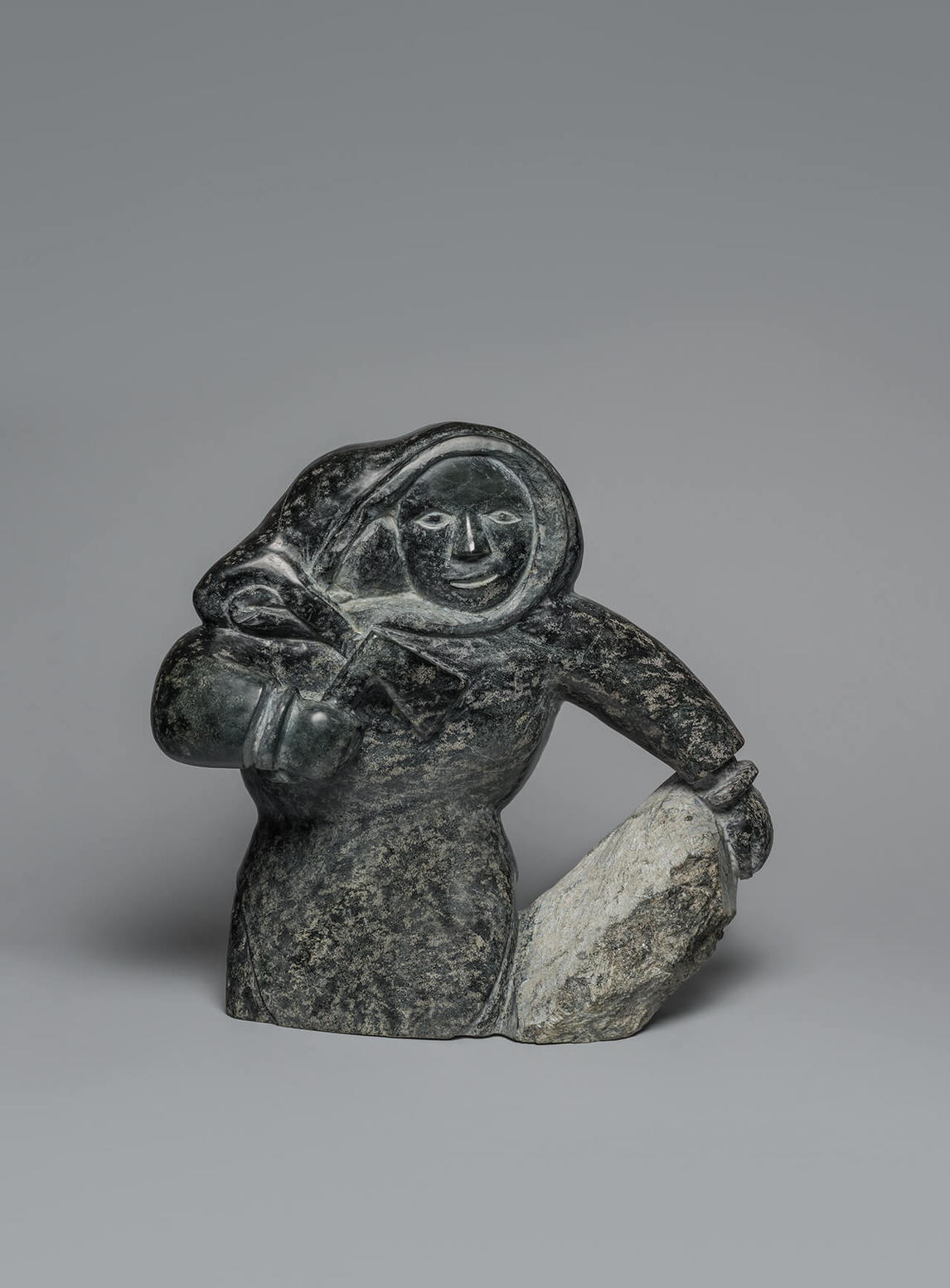 I remember when Oviloo did her first sculpture of a woman. Our father had come with his finished pieces to sell to the traders at the time and he brought Oviloo's as well. When our father came back after he had sold this piece, he had bought tent material. The tent canvas was actually bought for Oviloo so she could have her own little tent. Girls always had their own miniature tents at that time.
Oviloo explained that her earliest carvings, including Mother and Child, were all made with an axe and file. This is true of another early sculpture, Owl, made shortly before the birth of her son Tytoosie in 1974. Years later she told collector Marnie Schreiber that it was done in the style of her father, Toonoo (1920–1969), a noted carver in the 1950s and 1960s, whom Oviloo preferred to spend time watching carve rather than sewing with her mother and Nuvalinga. She remembered using an axe on the body and sandpaper to shape the feathers on the wings. Schreiber noted, "Oviloo was so impressed with the way she had shaped the claws on the owl that she laughed, and said she did not know how she did them."
After carving Mother and Child in 1966, Oviloo did not create another work until a six-month stay in Cape Dorset ("Kinngait" in Inuktitut) in 1970 when she sold a carving to the West Baffin Eskimo Co-operative. Then, Oviloo did not make any further carvings until 1972, the year that she and her husband, Iyola, made the permanent move into Cape Dorset and the year their first child, daughter Alasua, was born. Oviloo marked the significance of this year in 2000 when she created a sculpture titled Self-Portrait with Daughter Alasua in 1972. This sculpture acknowledged her new dual roles of carver and mother.