Canoe Lake Woods 1952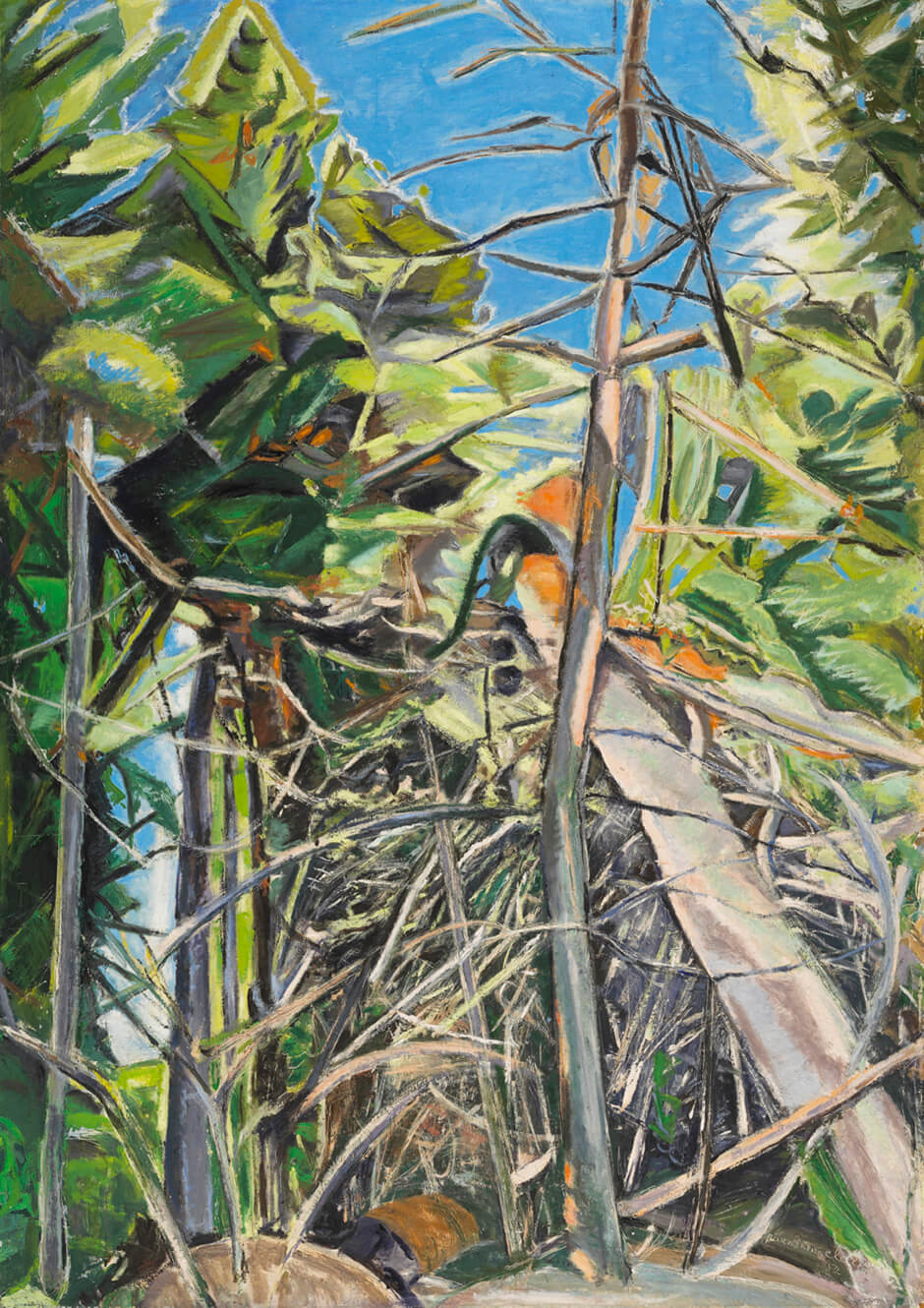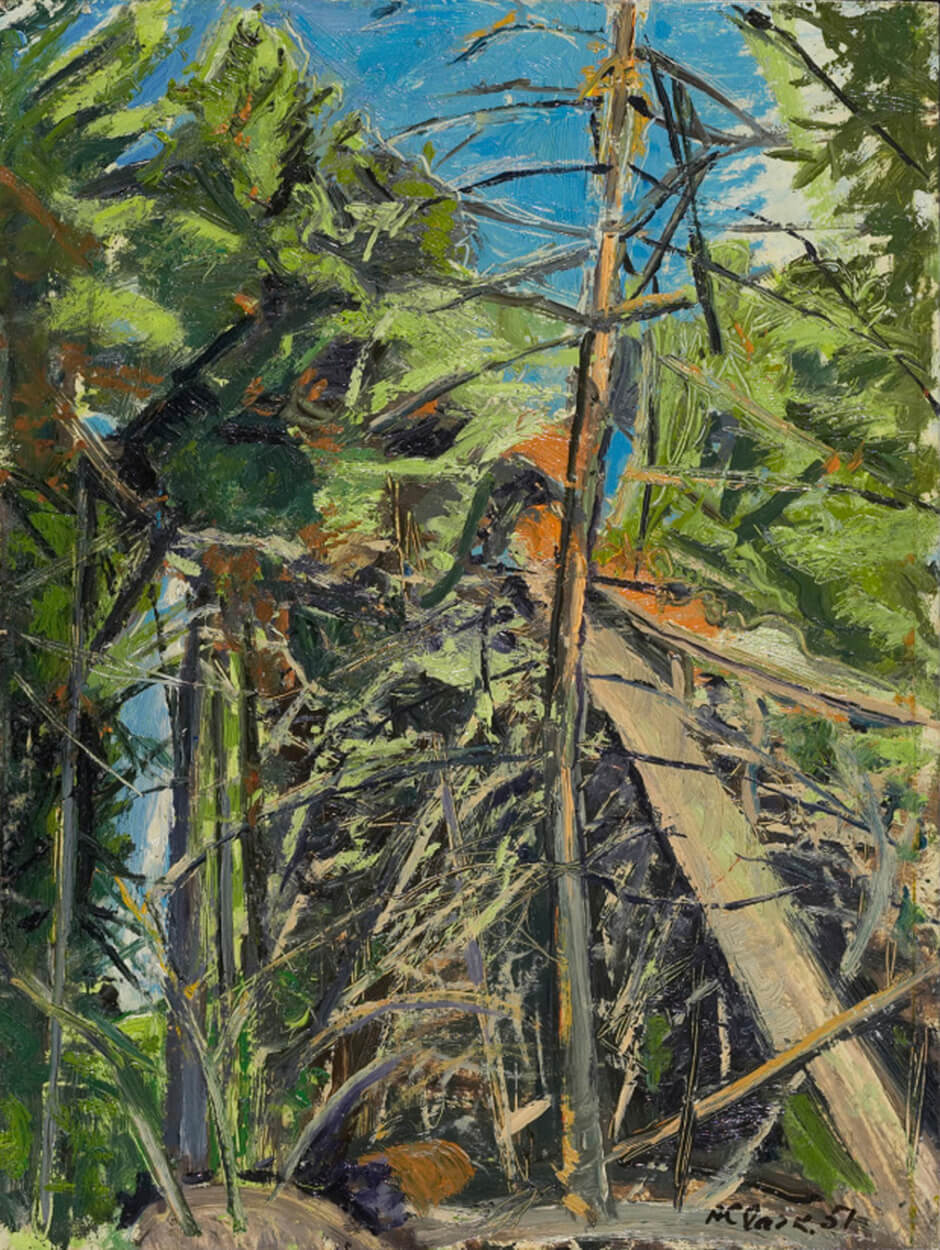 This large work is significant as an example of Clark's response to the abstract painting she was seeing in exhibitions at the Art Gallery of Toronto (now Art Gallery of Ontario) and other galleries in the late 1940s and early 1950s—such as works by Painters Eleven. She painted the sketch for it during the summer of 1951 when she and her husband were visiting their friends Murray and Frances Adaskin at their cottage on Canoe Lake in Algonquin Park. It represents a loose reworking of an earlier theme—a section of forest through which patches of sky and water are visible—and, as such, marks a slight shift in her work. Clark first exhibited the painting in the 1952 exhibition of the Canadian Group of Painters.
In this painting, Clark remained faithful to the composition and palette of the sketch, even drawing into the paint surface to articulate the texture of the tangled underbrush. However, she translated patterns found in the brushwork of the sketch into smoothly rendered abstract shapes, as in the upper left quadrant. The support is Masonite, which contemporary artists working in a semi-abstract idiom favoured because it allowed them to paint on a large scale and achieve a flatter surface. Clark began using Masonite around 1950, to keep current and follow new practices. After she primed the smooth side of the board, she achieved a higher tonal value in the painting than in the sketch.