Parachute Riggers 1947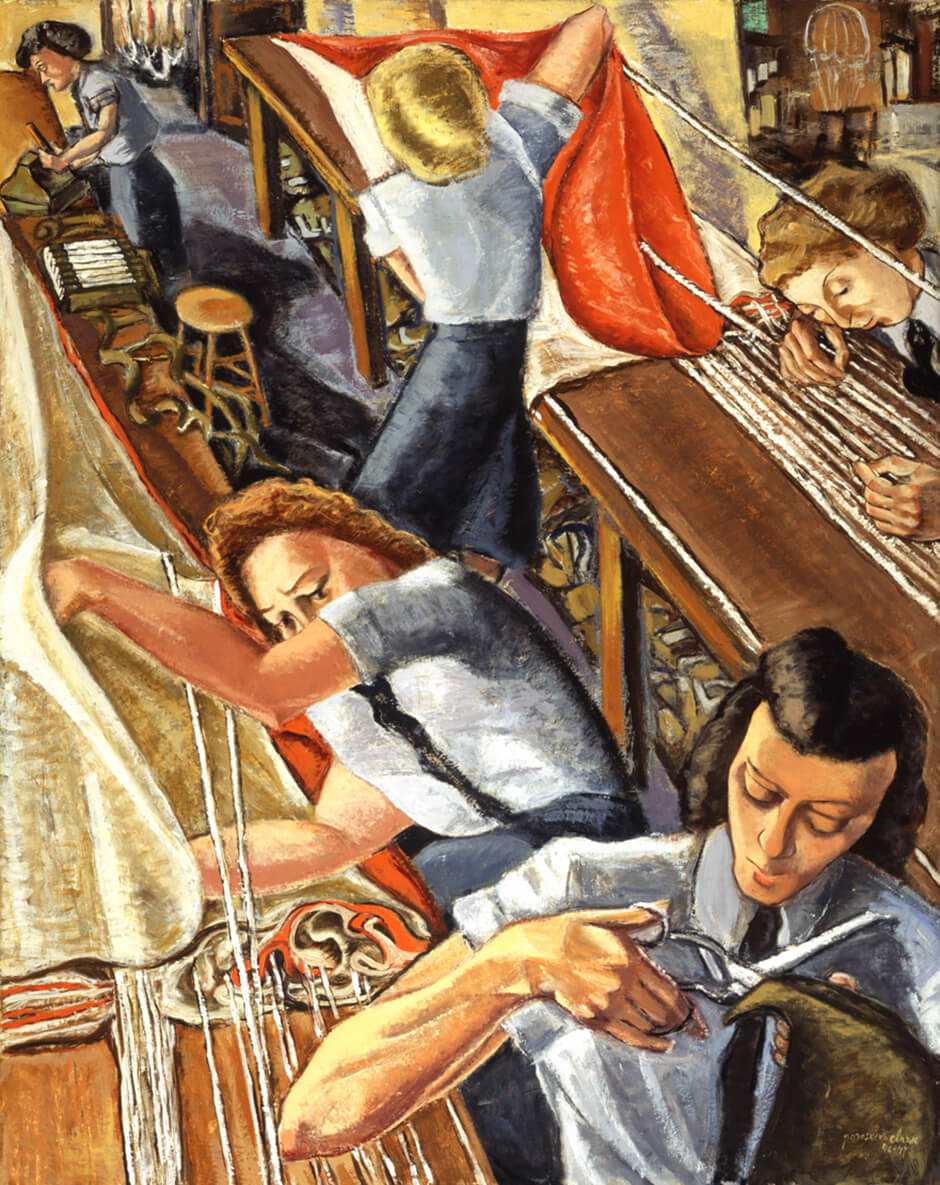 In the 1940s, Clark considered figural compositions that served a social purpose to be ideal subjects for her art, and she was disappointed when she was not selected to be a civilian war artist. She wrote to H.O. McCurry, the director of the National Gallery of Canada, Ottawa, and the gallery commissioned her in December 1944 to paint the contribution of the Women's Division of the Royal Canadian Air Force (RCAF) to the war effort. Parachute Riggers is one of the three works she eventually submitted.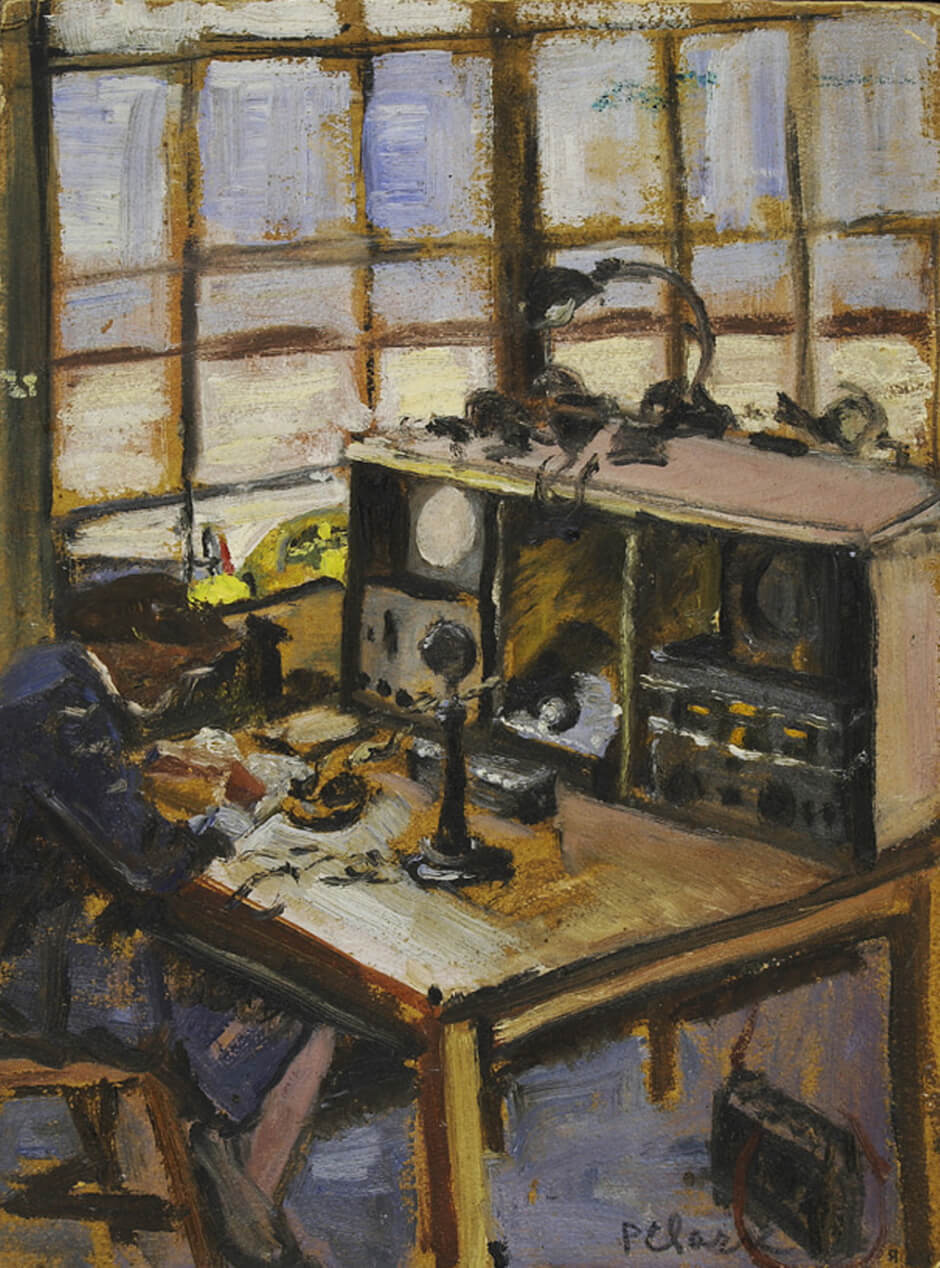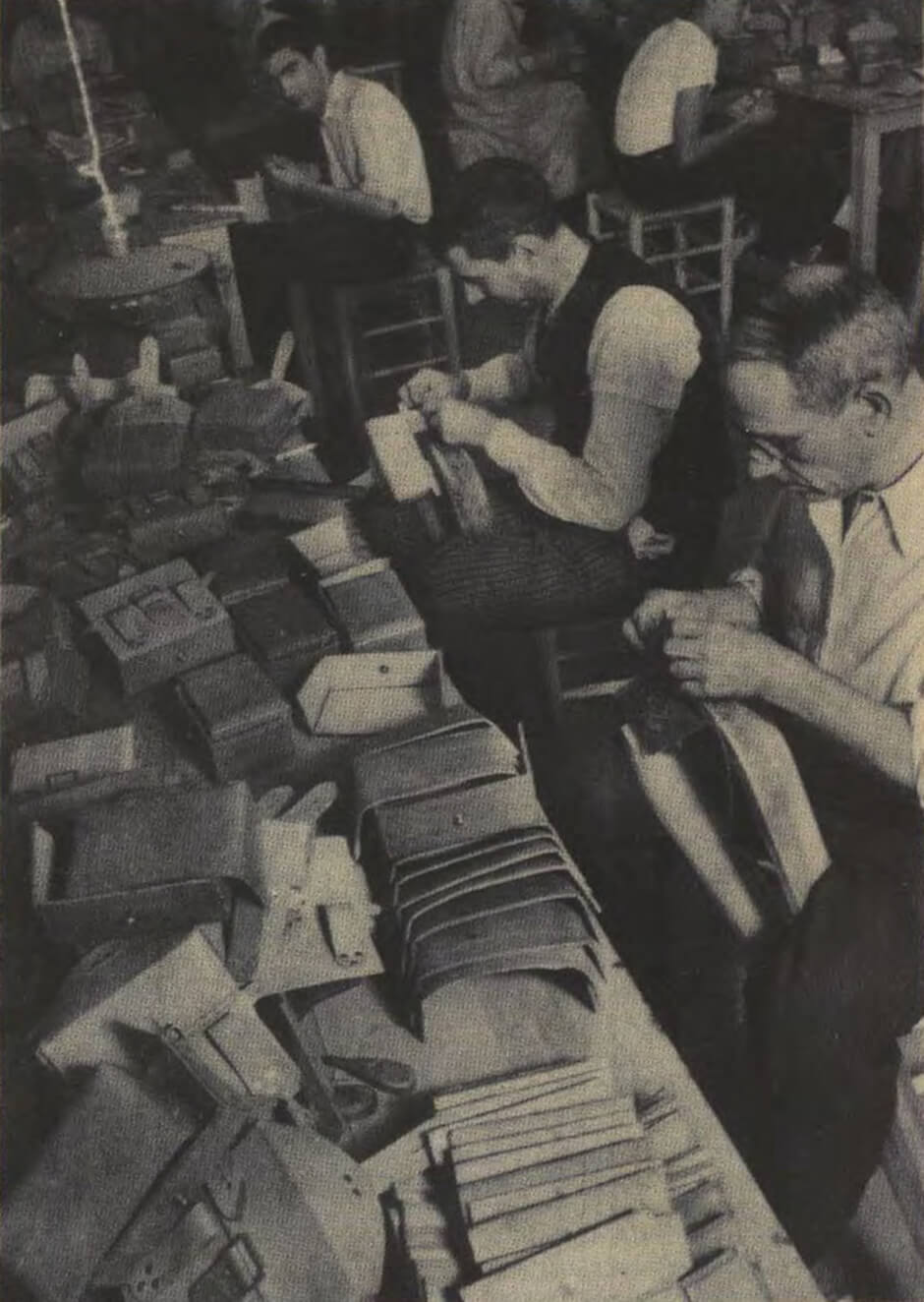 A week at the RCAF training base in Trenton, Ontario, in January 1945 provided Clark with sufficient subject matter. McCurry had instructed her to find a dramatic subject; instead, she gave the subject of women preparing parachutes a dramatic composition. She arranged the figures alongside two long tables that rise up diagonally from the lower part of the picture. As they pack and repair parachutes, the women's bodies and arm gestures form a dynamic zigzag pattern across the surface of the picture. The scene is viewed from a position just above their heads—a device Clark's teacher Kuzma Petrov-Vodkin (1878–1939) had used. Two small pencil sketches demonstrate how Clark used the figures' gestures to fit with their formal role in the composition.
The viewpoint and disposition of the figures may have been suggested to Clark by the modernist photographs of Spanish factory workers taken by Joan P. Fabregas. They were reproduced in the anti-fascist journal Nova Iberia that Dr. Norman Bethune sent her in 1937 from Spain. Parachute Riggers replaced an earlier submission to the War Records that Clark later withdrew. She asked for its return and sent this work to Ottawa instead—in 1947. As restitution for the extended time it took her to fulfill her commission, Clark sent an additional canvas, Quaicker Girls, 1946, as well.