Souvenirs of Leningrad: Mother and Child 1955–56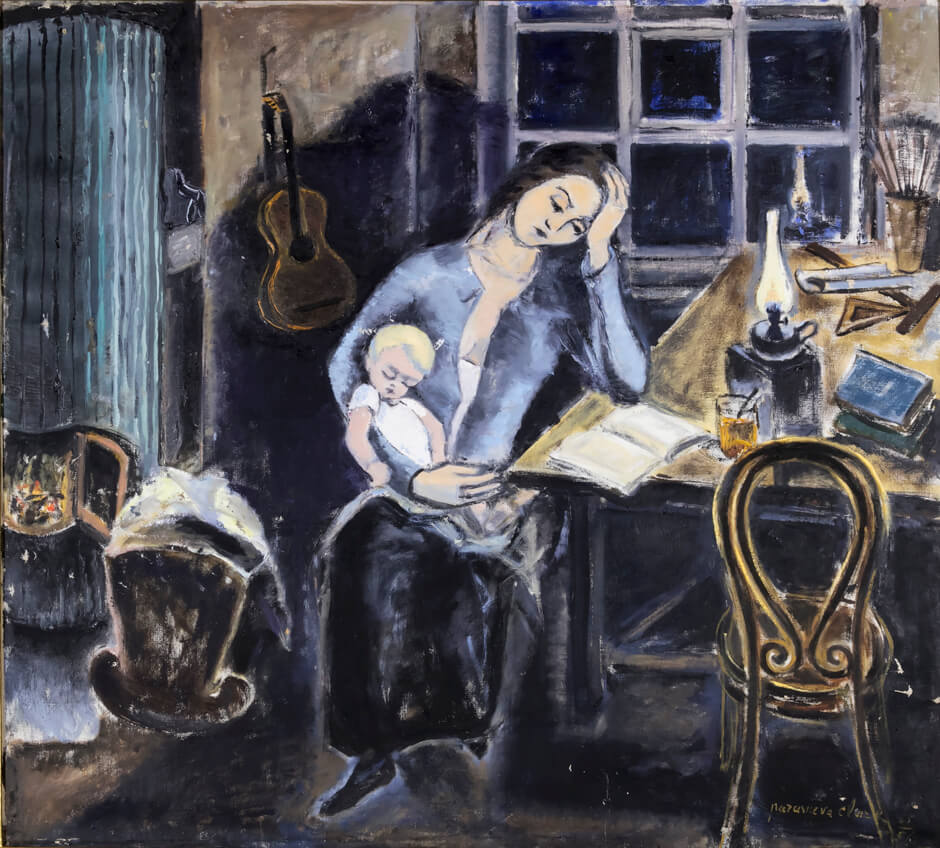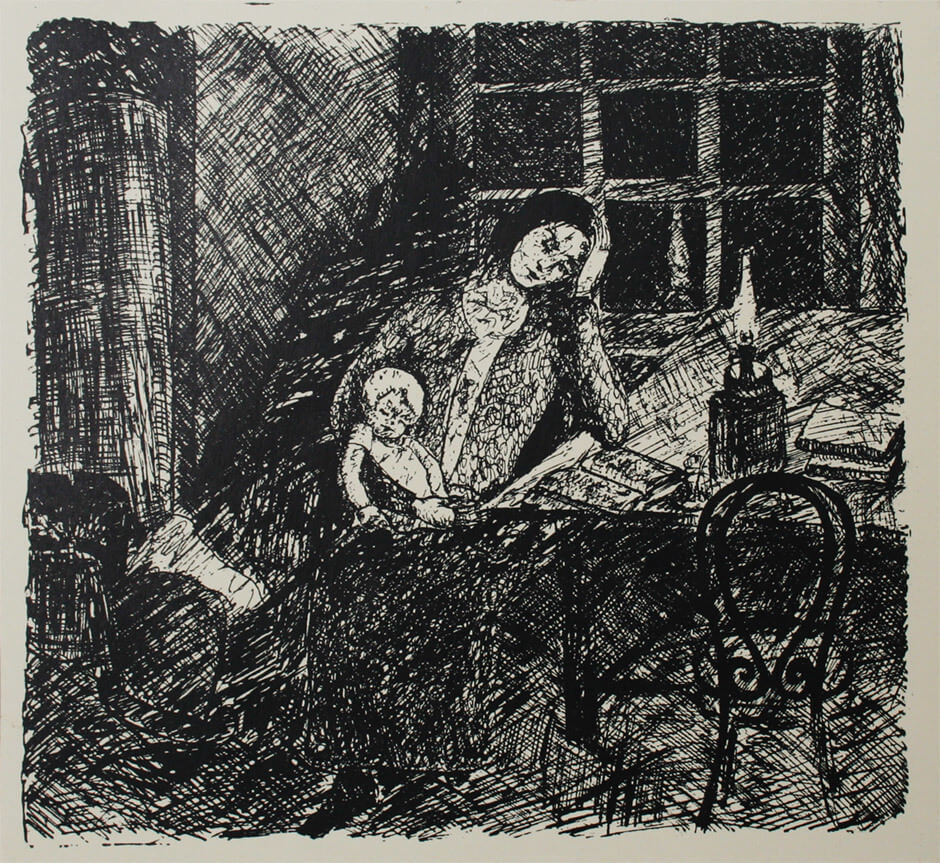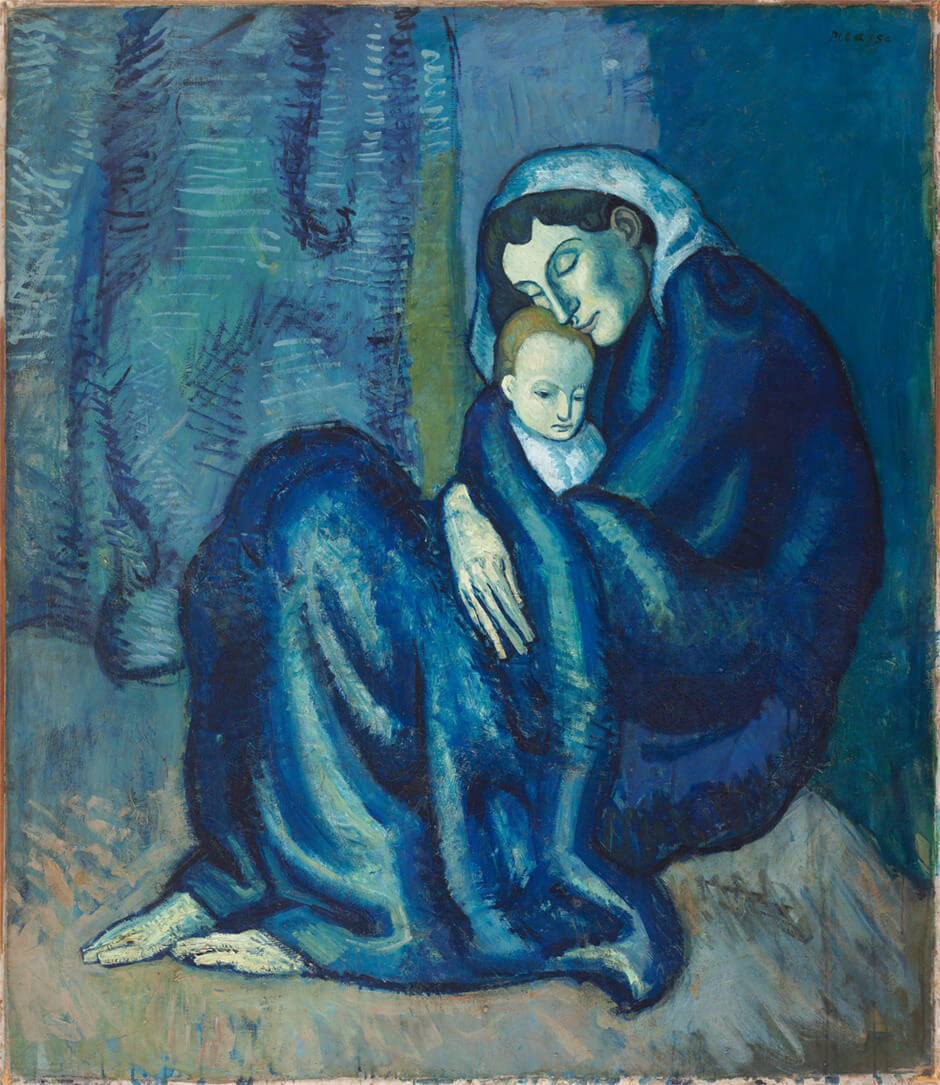 Several times throughout her career, Clark revisited the theme of mother and child, and this painting is the final version of the series. The prototype was a small watercolour painted in 1924, the first year she was living in Chatou with her in-laws after the death of her first husband, Oreste Allegri. In 1934, Clark created a pen-and-ink drawing of this watercolour to illustrate a story set in the Depression for Canadian Forum, where her friend Pegi Nicol (1904–1949) was picture editor. She painted a second watercolour early in 1941, when she was dissatisfied with her art and pressured to produce work for an upcoming show at the Brooklyn Museum.
In this painting, Clark drew on her memories of Leningrad—as she did in her Russian Bath series. These recurring themes reflect her state of mind at the time she painted them: the Bath series happy and upbeat; the Mother and Child drawings and paintings sad and despondent. In this canvas a young woman (Paraskeva) sits at a table, holding a sleeping child (Ben) she has just fed. She rests her head in her left hand, reading a book by the light of a kerosene lamp, a glass of tea close by. Books and artists' tools cover the table, and an empty chair sits prominently in the foreground. As a mother, wife, and housekeeper, Clark had little time for painting. This version from the mid-1950s may reflect her fears that her work was no longer relevant, especially as it now lacked the support of her patron J.S. McLean and former National Gallery of Canada, Ottawa, director H.O. McCurry.
The style of the Mother and Child paintings remains constant over three decades, even though Clark was experimenting during those years with different styles. Blue is the predominant hue. The series shows her to be a realist at heart and deeply indebted to Pablo Picasso (1881–1973). She had admired him since her days in Leningrad and would have known the sombre paintings from his Blue Period (1901–03). In the spring of 1940, she wrote a short appreciation of Picasso in French, praising his work for striking a perfect balance between the spiritual and the sensual. It seems that Clark, too, set out to express her inner world through colour and form.