Girl Under a Tree 1931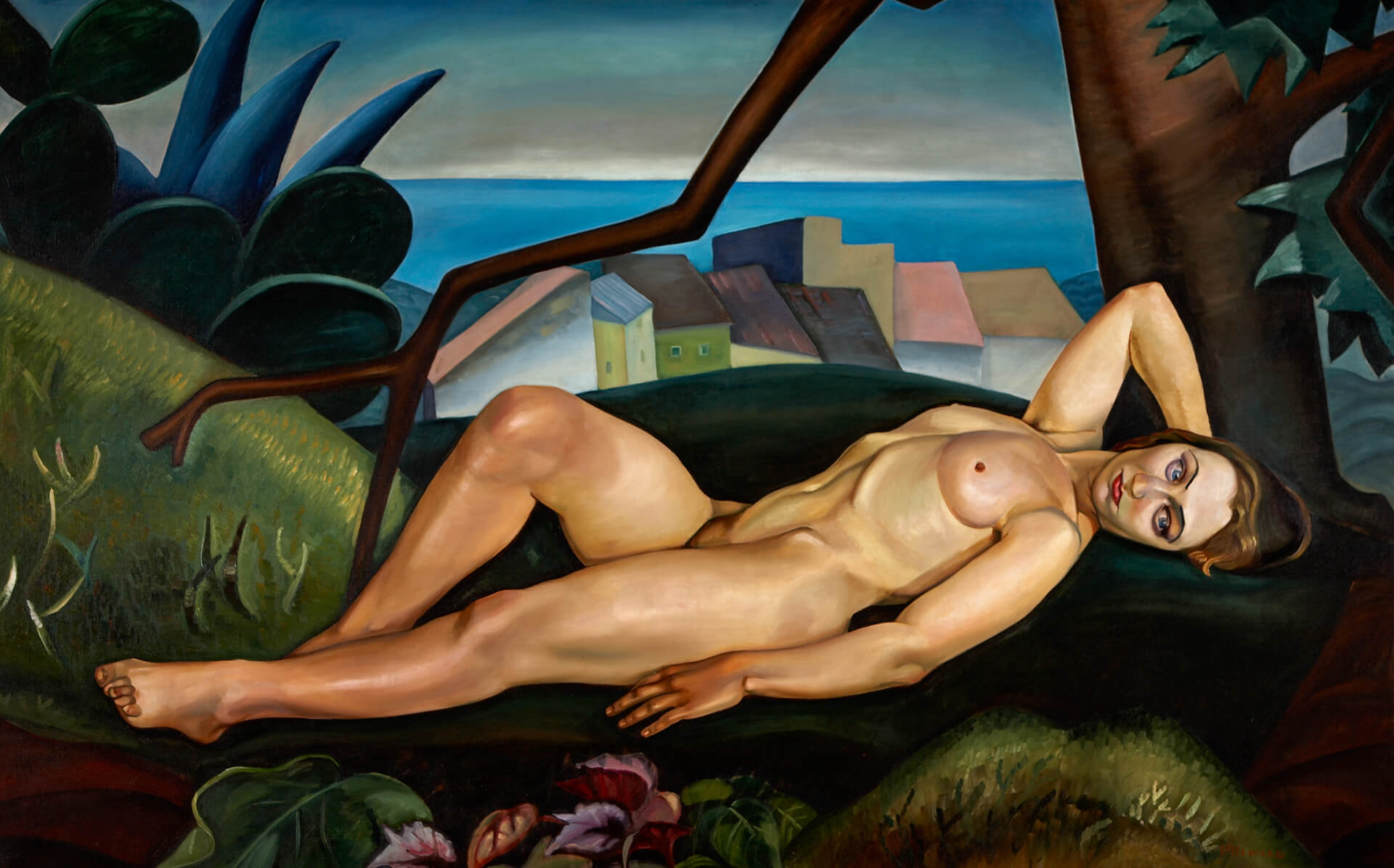 Girl Under a Tree is a rare example of Heward depicting a white female nude.  It was also a personal favourite of the artist's—the only one of her own paintings she hung in her bedroom.  Although this is her only confirmed painting of a white female nude, her sketchbooks at the National Gallery of Canada, Ottawa, reveal that she did numerous sketched studies of both male and female nudes.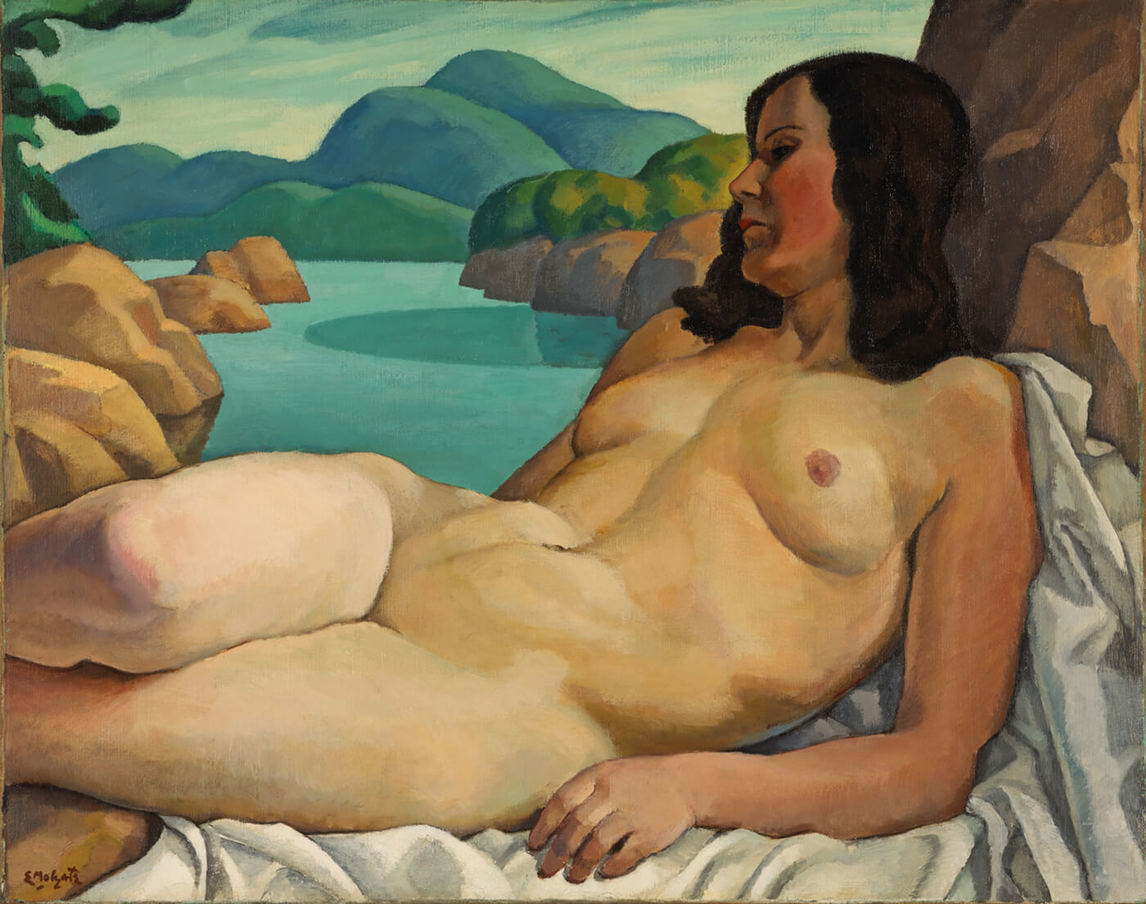 Like The Bather and many of Heward's other paintings, the sitter for this work is unknown to us. The female subject is integrated into the landscape, a type of depiction that fellow Montreal painter Edwin Holgate (1892–1977) became well known for in works such as The Bathers, 1937. But whereas the female bodies in Holgate's paintings often echo the landscape itself, the woman in Heward's painting seems out of place because she is not lying next to a body of water as though she has been swimming, and the light in the painting indicates that she is not naked for the purposes of sunbathing. Artist-critic John Lyman (1886–1967) noted this dissonance when he wrote in his journal: "Bouguereau [1825–1905] nude against Cézanne background."  In other words, the way that Heward painted the woman's body is very different from the style she used to paint the background landscape. Nevertheless, according to Group of Seven painter A.Y. Jackson (1882–1974), artist Arthur Lismer (1885–1969) thought it was "the best nude ever painted in Canada."
The largely positive reception of Heward's painting reveals what was, and was not, acceptable in the Canadian art world of the early 1930s. When Girl Under a Tree was included in the December 1931 Group of Seven exhibition, it inspired commentary, even some controversy, but not scandal.  Four years later, when Lilias Torrance Newton (1896–1980) exhibited Nude in the Studio, 1933, at the Art Gallery of Toronto (now the Art Gallery of Ontario), it was taken down because of concerns that the subject was a "real" naked woman rather than an allegorical or mythic nude such as depicted in The Birth of Venus, 1482–85, by Sandro Botticelli (1445–1510). It appears that in the late 1920s and early 1930s in Canada, the female nude in a landscape, as in Heward's painting, was acceptable, while a naked woman in a studio, as in Newton's work, was not. This is likely because a nude in a landscape struck contemporary viewers as justified or at least understandable, whereas a naked model in a studio struck them as gratuitous and unnecessary.