Rollande 1929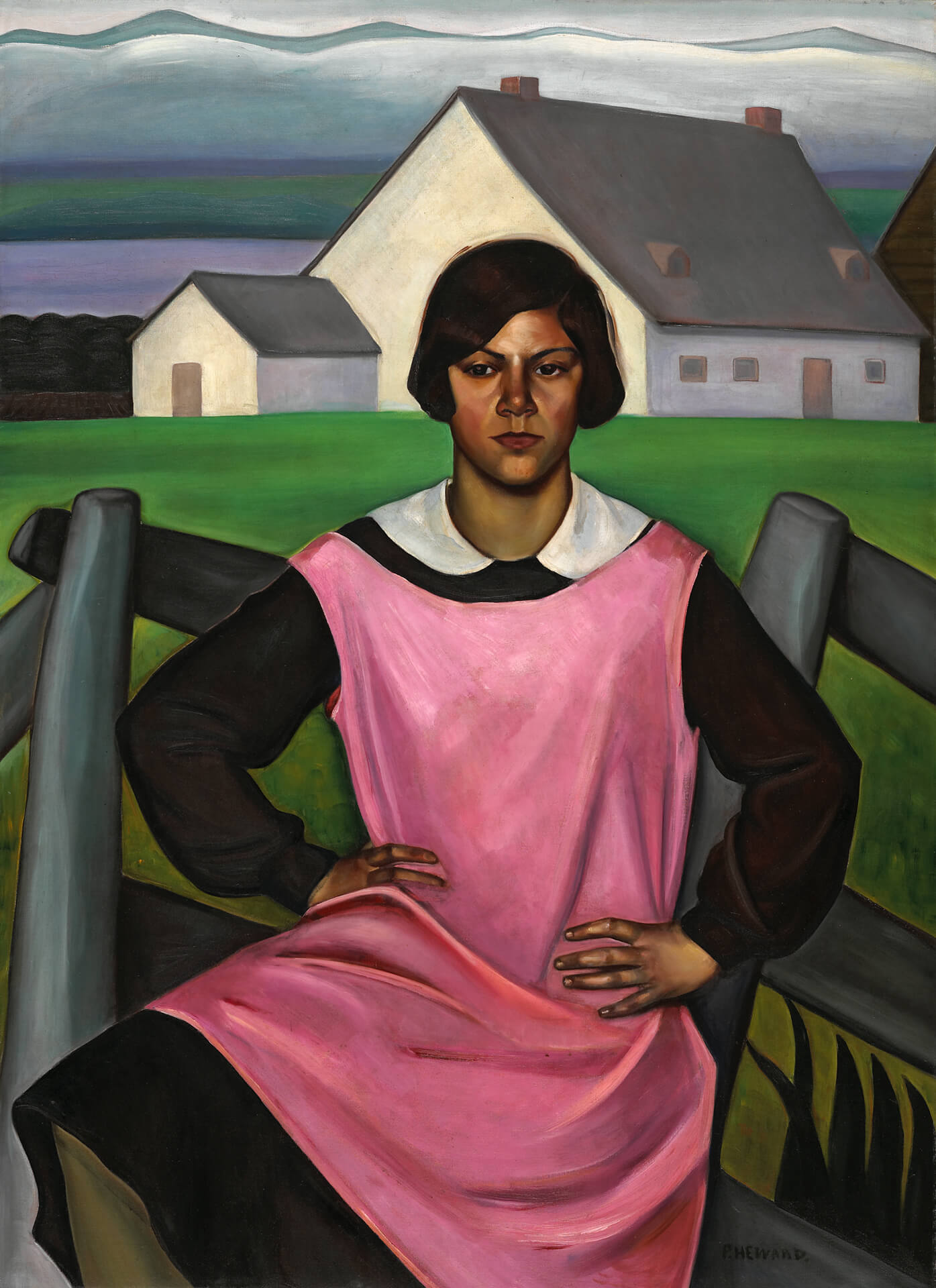 Heward often painted women in rural settings. She enjoyed painting and sketching landscapes around Fernbank (Athens, Brockville), where her family had a cottage, as well as areas of rural Quebec (Knowlton, Laurentians, Eastern Townships), which she incorporated into many of her portraits of women. In this work, a young woman stands with hands on hips, in front of a fence, wearing an acid-pink apron—the intense colour sets the subject apart from her subdued surroundings. The fence also serves as a barrier between Rollande and the farm behind her, suggesting that this daughter of farmers is symbolically turning her back on her past.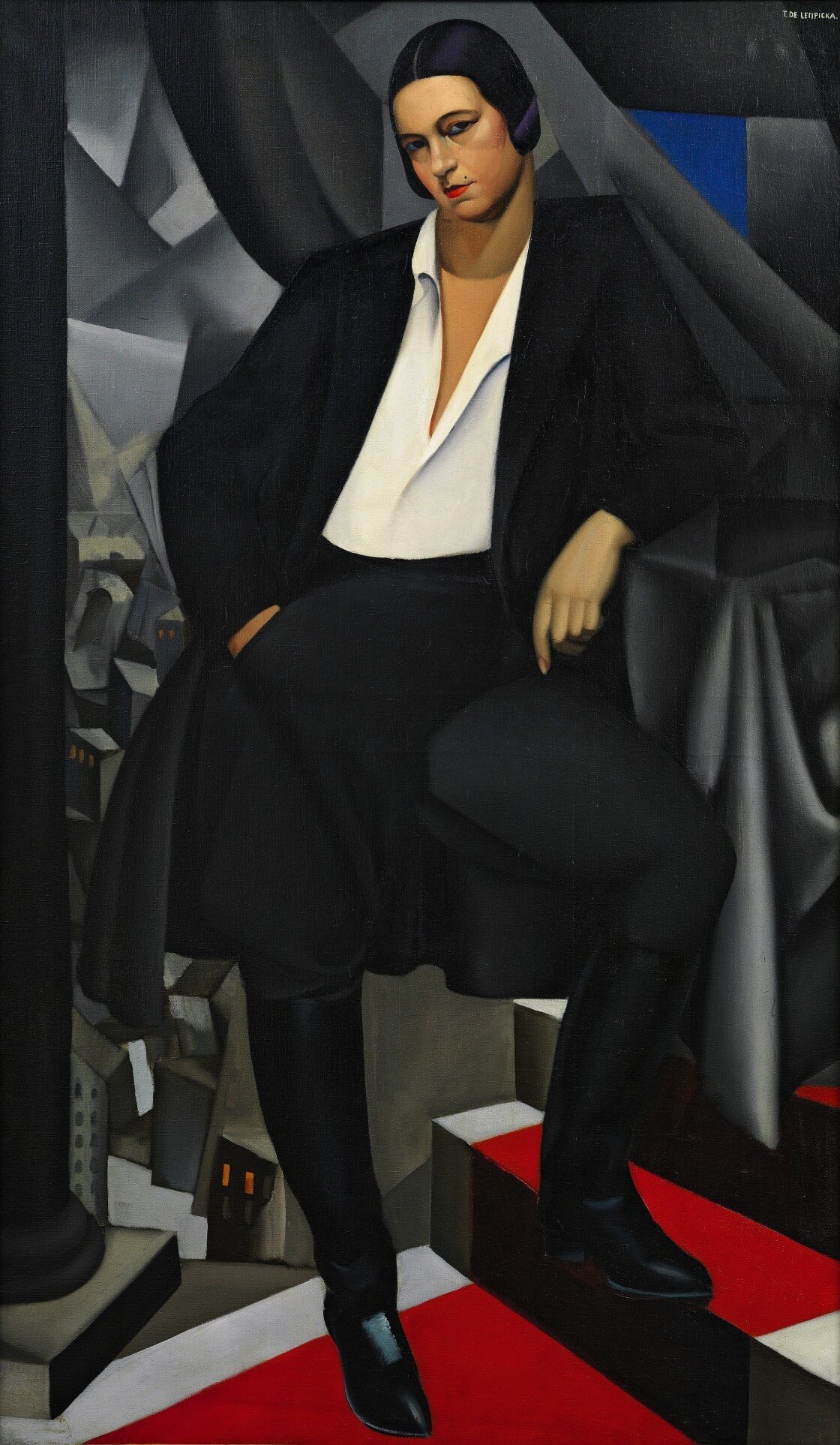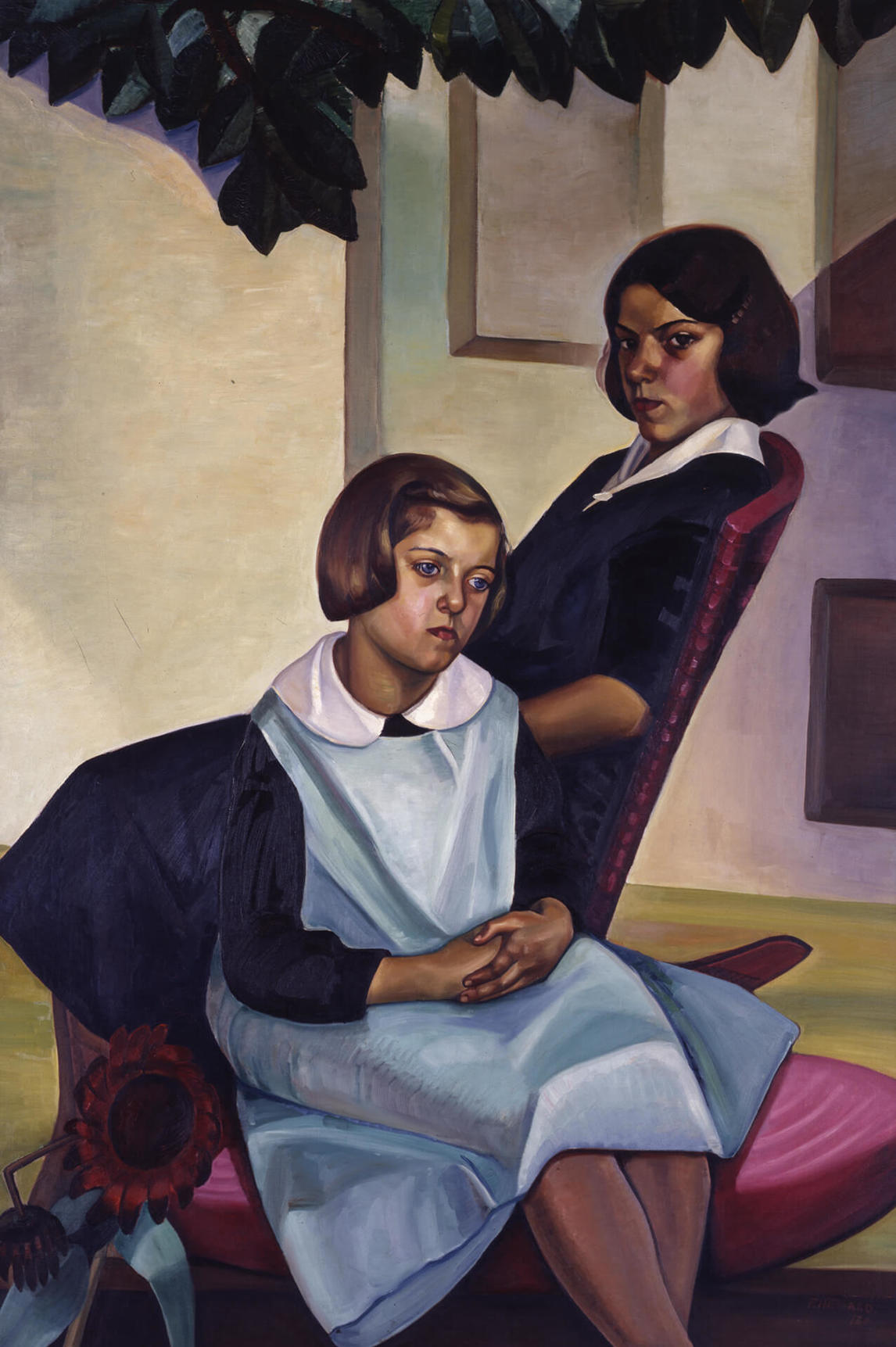 Heward painted Rollande the year after producing her prize-winning Girl on a Hill, 1928, which portrays the modern dancer Louise McLea seated on the ground against a country landscape. Whereas McLea goes unnamed in the title of the 1928 painting, Rollande, a young French Canadian, is identified by the title. Despite this, it's unclear how Heward and Rollande came to know each other. The subject is depicted with a tight mouth and angled eyebrows, giving her an intense, even angry, appearance. This antagonistic expression links the young woman with McLea in Girl on a Hill. Both sitters gaze directly at the viewer, but neither offers a warm facial expression. In these paintings, Heward established a pattern of illustrating solitary women as modern, self-contained subjects.
Rollande also appears in Heward's Sisters of Rural Quebec, 1930, pictured with her younger sister, Pierrette. The pair is shown looking in different directions—Rollande turns her head partly to the left to gaze out at the viewer while Pierrette looks downward. Both sisters are unsmiling, their faces tight and withdrawn. This work further reflects Heward's tendency to portray women in an untraditional way.
Heward's paintings of robust, stylized women have been compared with the work of Tamara de Lempicka (1898–1980), a Polish-born artist who also specialized in the depiction of female subjects. The woman in de Lempicka's Portrait of the Duchess de la Salle, 1925, is in a pose similar to that struck by Rollande. Portrait of the Duchess de la Salle was exhibited in Paris in 1926, the same year Heward was living in that city.  Even if Heward had not seen the painting in situ, she likely was aware of it, as de Lempicka's famous Autoportrait (Tamara in the Green Bugatti), 1925, had garnered a great deal of media attention for the artist around that time.
When Rollande was shown in February 1930 as part of the Fifth Annual Exhibition of Canadian Art at the National Gallery of Canada, Ottawa, the painting was singled out as a showstopper. The Regina Leader wrote: "No picture is attracting more appreciative attention than 'Rollande,' by Prudence Heward, the young Montreal artist who took first place last year in the Lord Willingdon competitions with her painting 'Girl on Hill.'"  According to the same writer, Heward had sketched the portrait on Île d'Orléans, in the St. Lawrence River near Quebec City, the previous summer. The painting continued to receive positive reviews when it was exhibited in the United States in 1930, and in Australia, New Zealand, Hawaii, and South Africa in 1936.