Moses 1963–65
Moses is an expression both of Etrog's Jewish identity and of his love of Italy and its art. The sculpture's subject is its title, the Jewish prophet, and takes its cue from the majestic rendition of the biblical figure by Michelangelo (1475–1564). Etrog's composition at first appears abstract, but a careful examination reveals it as a tribute to the sixteenth-century masterpiece.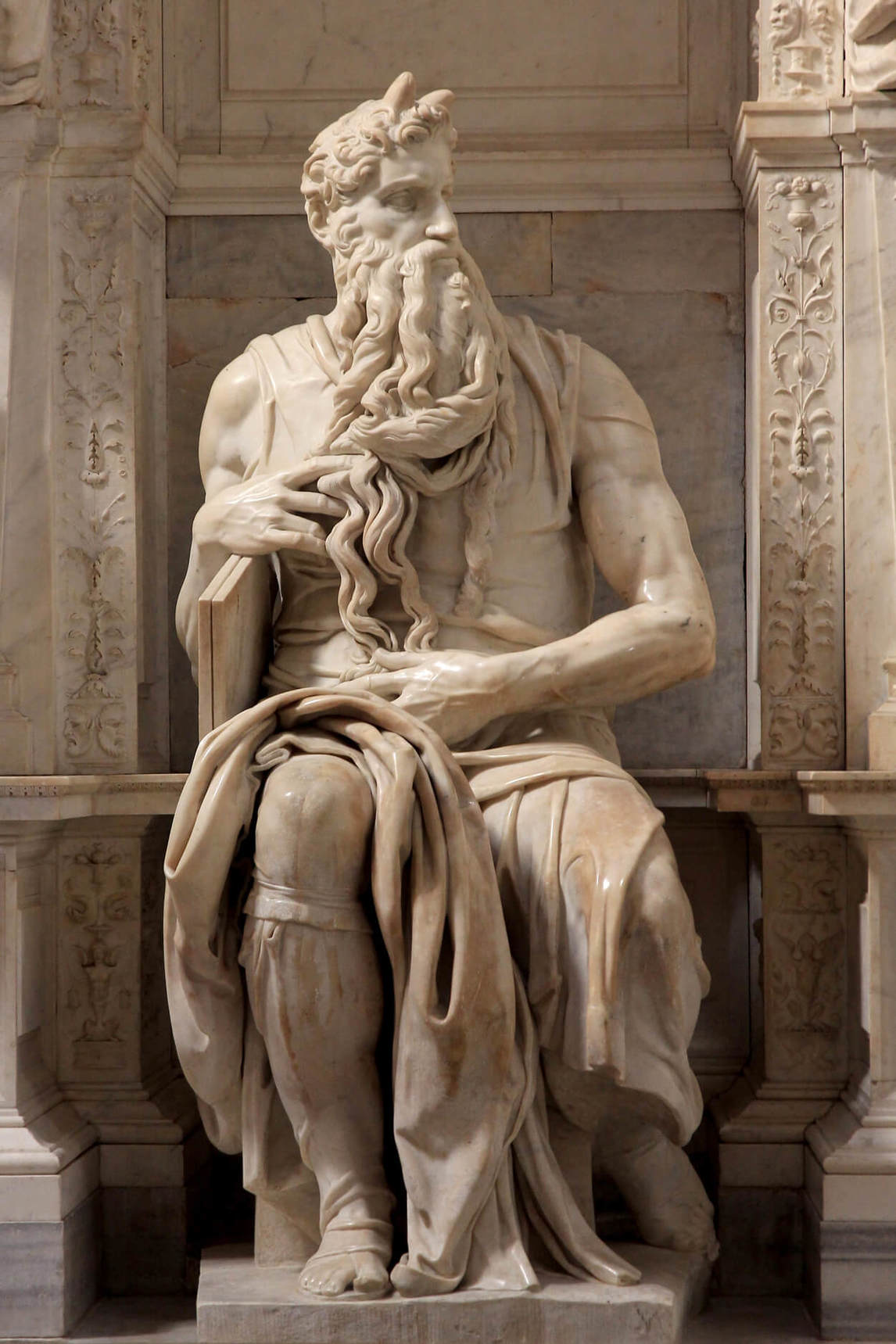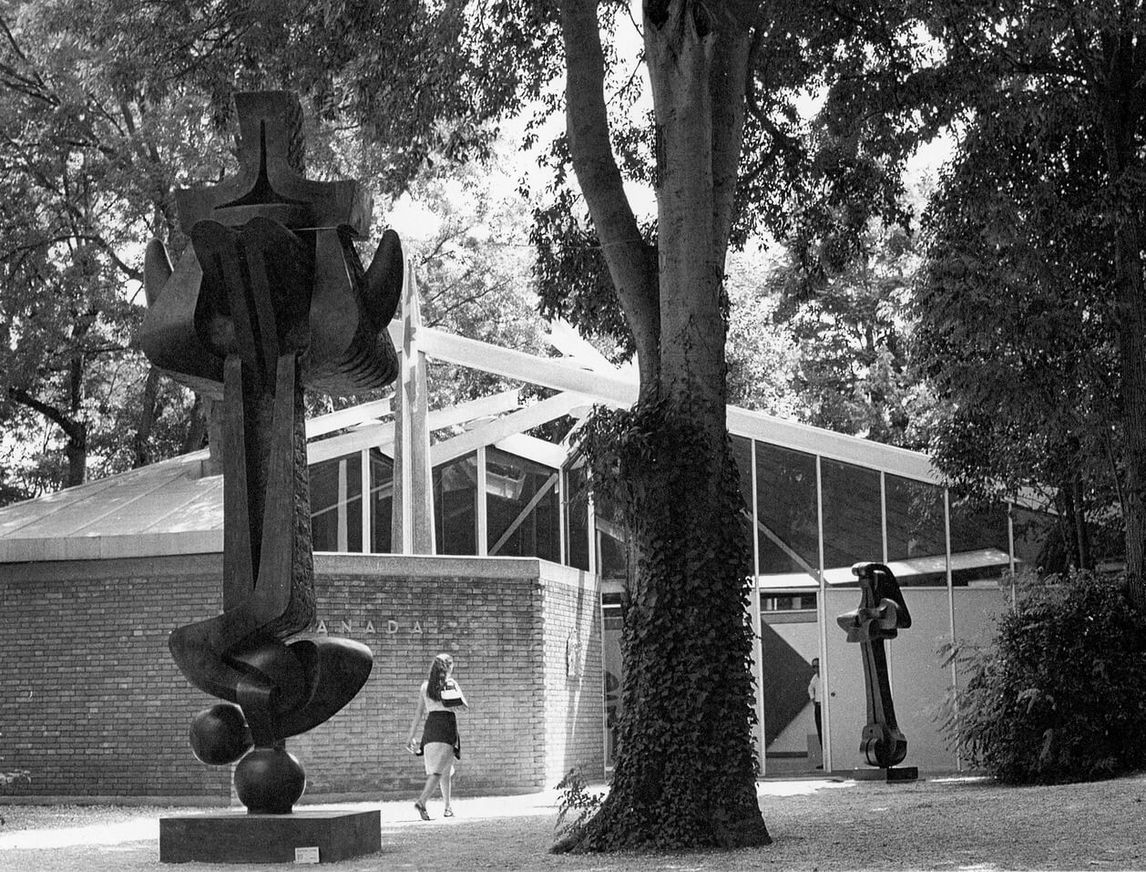 The work rises from a rectangular pedestal, with one rounded ball sitting directly on the base and another of similar size appearing to float above it, suspended in space. From this seemingly unstable foundation, a tall vertical element, comprising two parallel narrow rectangles, shifts and then rises. The sculpture's upper part replaces the rounded forms of Etrog's earlier sculptures with geometric details; a large triangle is the central point from which other shapes project in different directions, including two that thrust straight ahead and two that curve upward from the sides.

The two forms protruding forward refer to the tablets of the law that the prophet holds tucked beneath his right arm in Michelangelo's masterpiece and the symmetrical pointy accents emerging from the upper corners echo the horns crowning Moses's head in the Renaissance piece. Even the two twisted ribbons that end in the spheres at the bottom of Etrog's sculpture refer to the elaborate beard that Michelangelo's Moses twirls in his fingers. The sculpture is a testament to Etrog's deep connection to and knowledge of art history translated through his use of a modernist language of abstraction.

Moses is Etrog's first monumental sculpture, reaching over five metres in height, two metres taller than his previous tallest sculpture, Mother and Child, 1960–62. Moses's history speaks to its importance in his oeuvre: Moses was first cast in 1964 and was purchased by the Los Angeles County Museum. Another edition of the work was made in 1966 especially for the Canadian pavilion of the Venice Biennale—the plaster was shipped from Toronto and cast in Italy for the show—where the sculpture was situated alongside the aforementioned Mother and Child, outside the pavilion. That cast was then shipped to Montreal, where it was exhibited in Expo 67, the international fair that was visited by more than fifty million people during its six-month run. There is a photo of the artist proudly standing beside Moses; it shows that the sculpture had been prominently placed in front of the iconic Biosphere by Buckminster Fuller (1895–1983).