Approaching Snowstorm 1915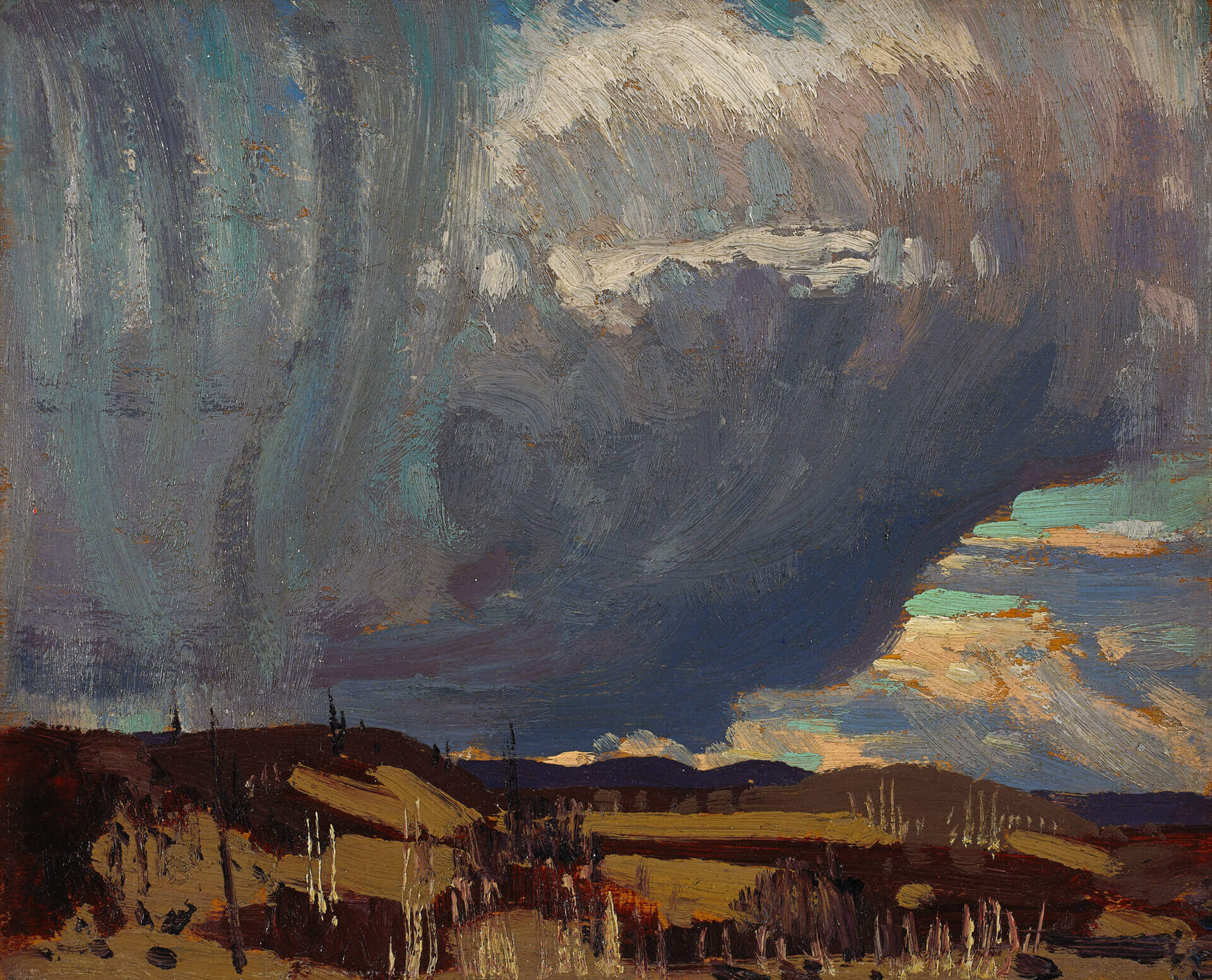 A few months after Thomson painted this ominous panel, Lawren Harris (1885–1970) and Dr. James MacCallum observed him sketching a similar scene when they accompanied him to Algonquin Park in the early spring of 1916. In The Story of the Group of Seven, Harris recounts: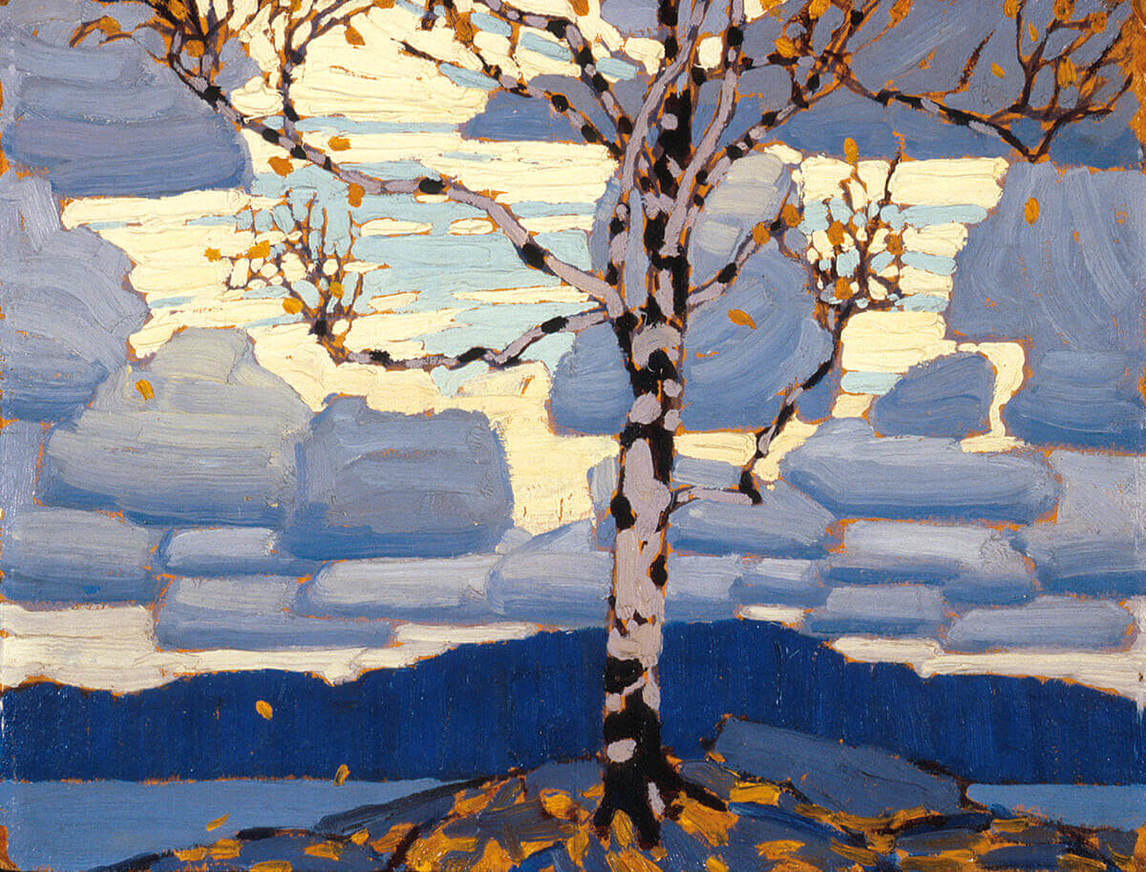 I remember one afternoon in early spring on the shore of one of the Cauchon Lakes in Algonquin Park when a dramatic thunderstorm came up. There was a wild rush of wind across the lake and all nature was tossed into a turmoil. Tom and I were in an abandoned lumber shack. When the storm broke, Tom looked out, grabbed his sketch box, ran out into the gale, squatted behind a big stump and commenced to paint in a fury. He was one with the storm's fury, save that his activity, while keyed to a high pitch, was nonetheless controlled. In twenty minutes, Tom had caught in living paint the power and drama of storm in the north. Here was symbolized, it came to me, the function of the artist in life: he must accept in deep singleness of purpose the manifestations of life in man and in great nature, and transform these into controlled, ordered and vital expressions of meaning.
This striking description of Thomson at work by someone who supported and tutored him from the moment they met is worth a hundred conjectures from others. Harris personally knew the power of total concentration in the process of creation, and he recognized it in Thomson.
This image, with its lowering, dark cloud, is painting in the moment, an image that is totally action and emotion. It is controlled, but it also shows how out of control nature can be from the human vantage point. The sweeping vertical brush strokes on the left and the black and angry cloud on the right, set against the bright sky, are underscored by the equally ominous black tract of land in which spindly trees are about to be snapped by a force they cannot resist.
In the broad range of Thomson's subjects and treatments, Approaching Snowstorm is on one side of the spectrum, just as his nocturnes, sunsets, and floral pictures occupy the other. As Harris recognized, Thomson had reached a point where his hand, mind, and heart were focused on one well-conceived target.