Autumn, Algonquin Park 1916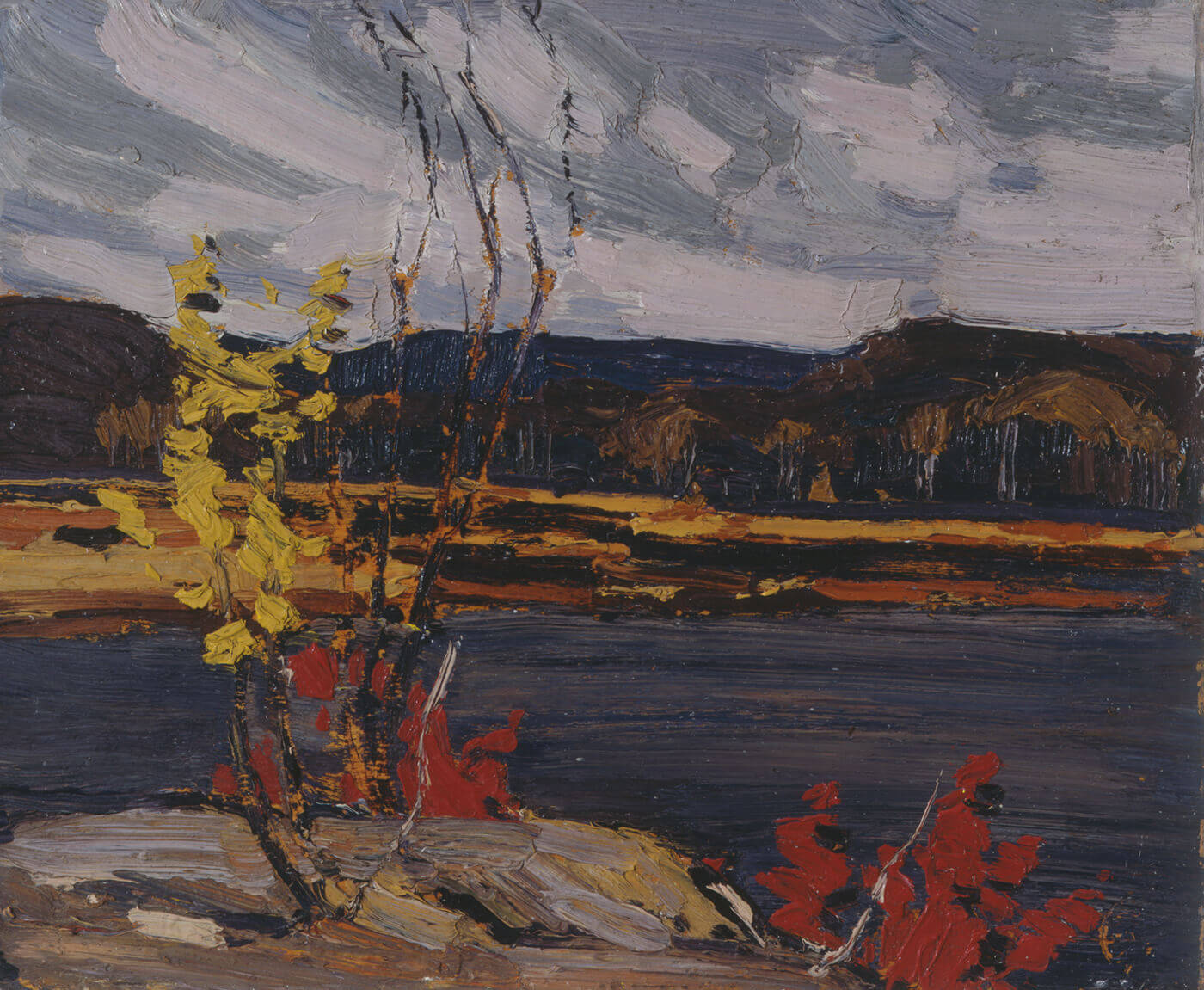 Autumn, Algonquin Park is a fine example of Thomson's new-found style and power during his final twelve months of life and work. The composition is a miracle of simplicity: three broad bands across the width of the panel interrupted, dramatically, by a vertical, scrawny shrimp of a tree with yellow leaves and by two equally skinny, though taller, leafless stems.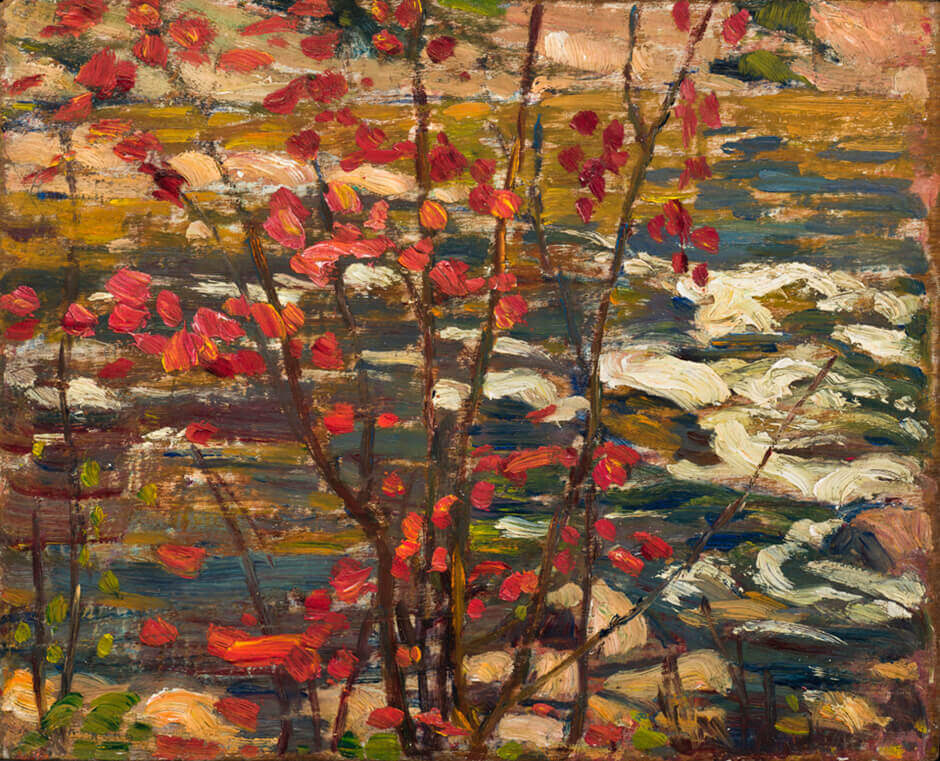 What makes this plain and easy arrangement vivid and eye-catching are the two splashes of brilliant red emblazoned in the centre foreground. These scarlet flags against the water's blue (a colour Thomson seldom used in this way) help set the perspective, just as the saplings in front give us something to look around or through to satisfy our curiosity. The dark hills, with the ribbons of ochre and burnt sienna running along the shore, anchor the painting firmly.
After Thomson's death, Lawren Harris (1885–1970) selected this sketch from the stack in the Studio Building and inscribed on the back, "Reserved for MacDonald." It remained in the possession of Thomson's friend and mentor J.E.H. MacDonald (1873–1932) until he died. Group of Seven members A.Y. Jackson (1882–1974), Arthur Lismer (1885–1969), and Fred Varley (1881–1969), together with Harris and MacDonald, all influenced Thomson's thinking and painting. The latter two were especially important to his art: they gave him books of poetry and magazine articles to read and spoke with him about art they had seen, admired, and created.