Drowned Land 1912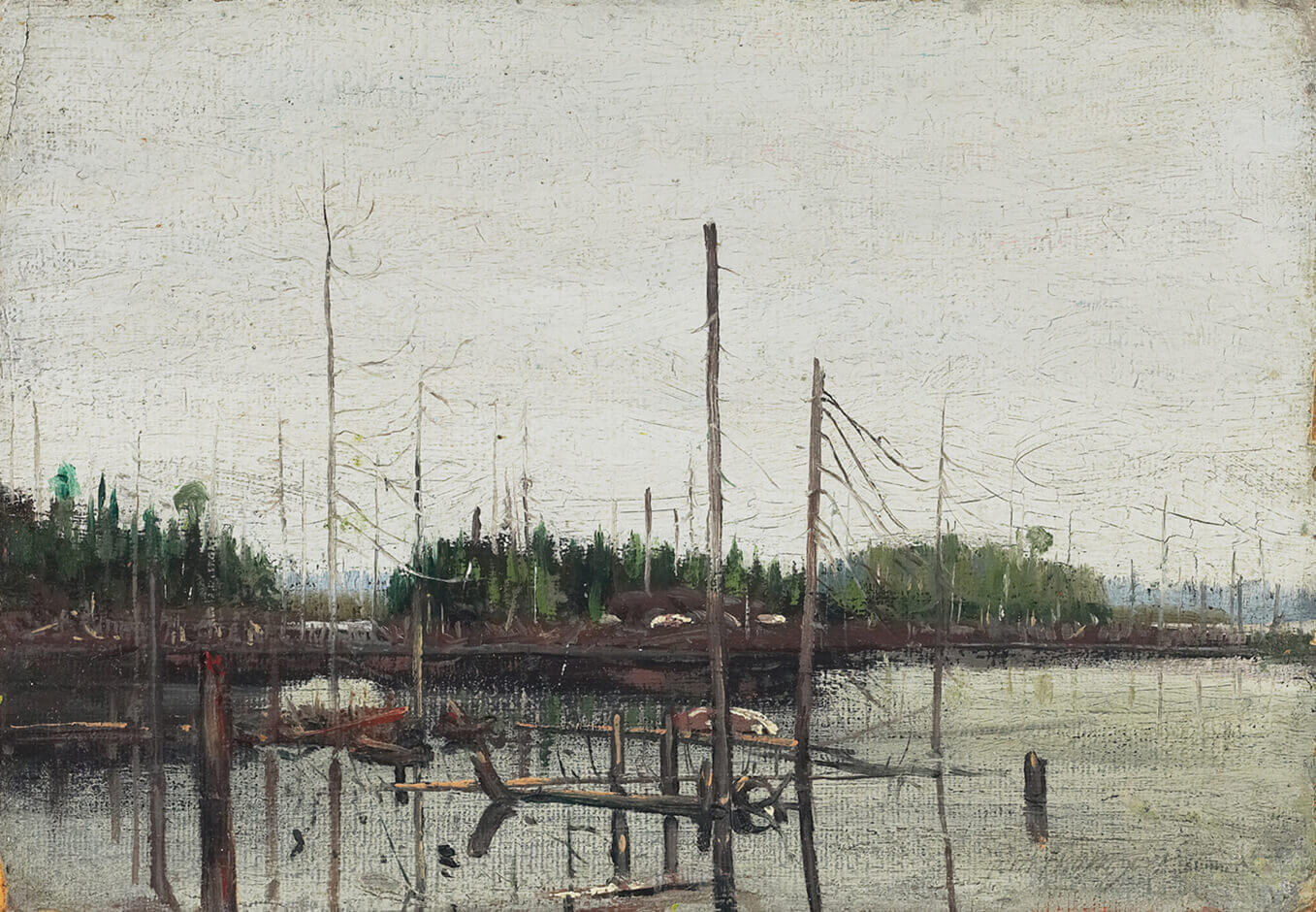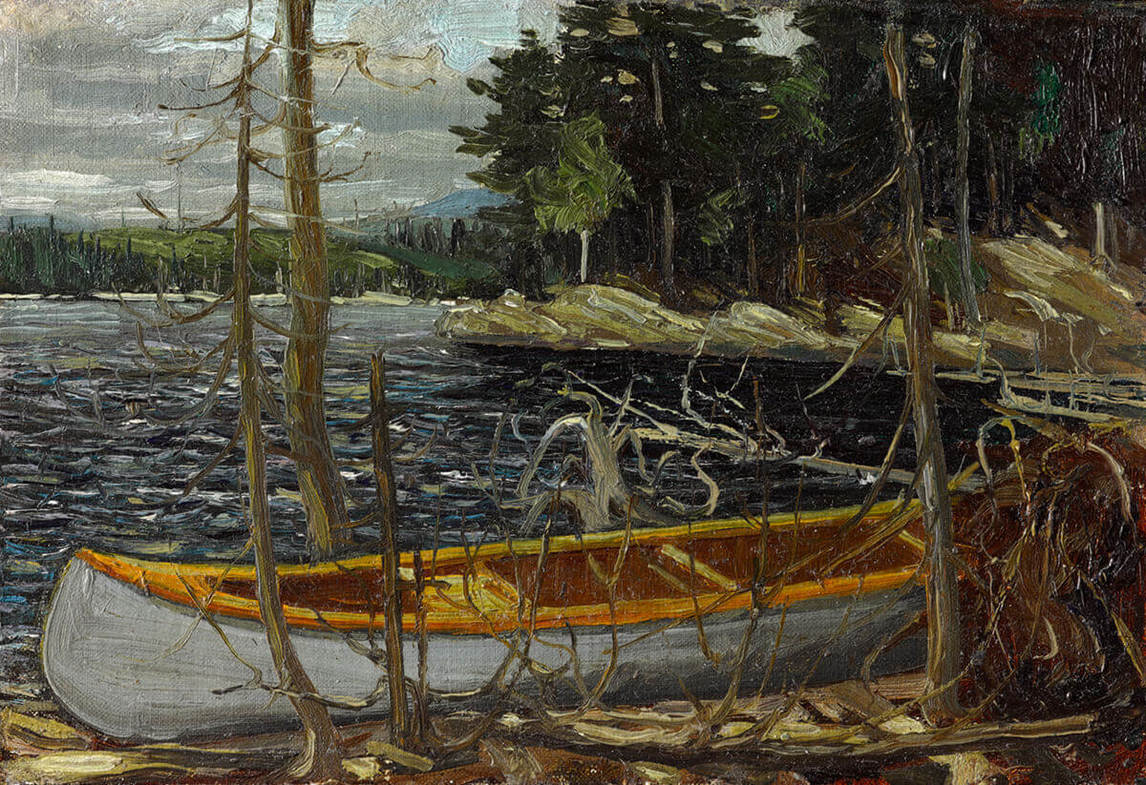 Drowned Land marks the beginning of the brief arc of Thomson's years as a painter. Compared with other colourful works from 1912, such as Old Lumber Dam, Algonquin Park, or The Canoe, it is outstanding for its composition and precision, and shows how Thomson was attracted by scenes or subjects usually ignored by other artists.
The drowned land, perhaps near Lake Scugog or Owen Sound, is the work of enterprising beavers or loggers who, by damming a creek, have drowned a section of meadow and forest at the edge of a lake. The recovering second growth is clearly visible in the background. The painting shows Thomson's obsessive attention to detail—a constant in his work even as he pursued more complicated ideas and ways of painting his "northern" landscapes. The camera-like precision, the perfectly calibrated perspective, and the exact sense of scale are paramount. These characteristics stand out against a broad sky bereft of detail.
Thomson was blessed with exceptionally keen vision and penetrating insight. While painting, he saw things as though in a trance, with finely tuned microscope eyes and wide-angle vision. As he developed his enthusiasm and his skill, he was able to rely on this total concentration and keen perception to guide his hand and brush—whether he was painting super-realistically, as in Drowned Land, or loading paint onto a panel with broad strokes in a frenzy of insight and inspiration, as in Fire-Swept Hills, 1915. In all of Thomson's paintings, accuracy of the subject and of his emotional reaction at the time is what gives his work both authority and power.
After years of working in commercial art (from 1902 to 1913), Thomson needed some proof of his innate talent and ability to make the shift to fine art. This painting provides that assurance and heralds the change in his status in no uncertain terms.