Opulent October 1915–16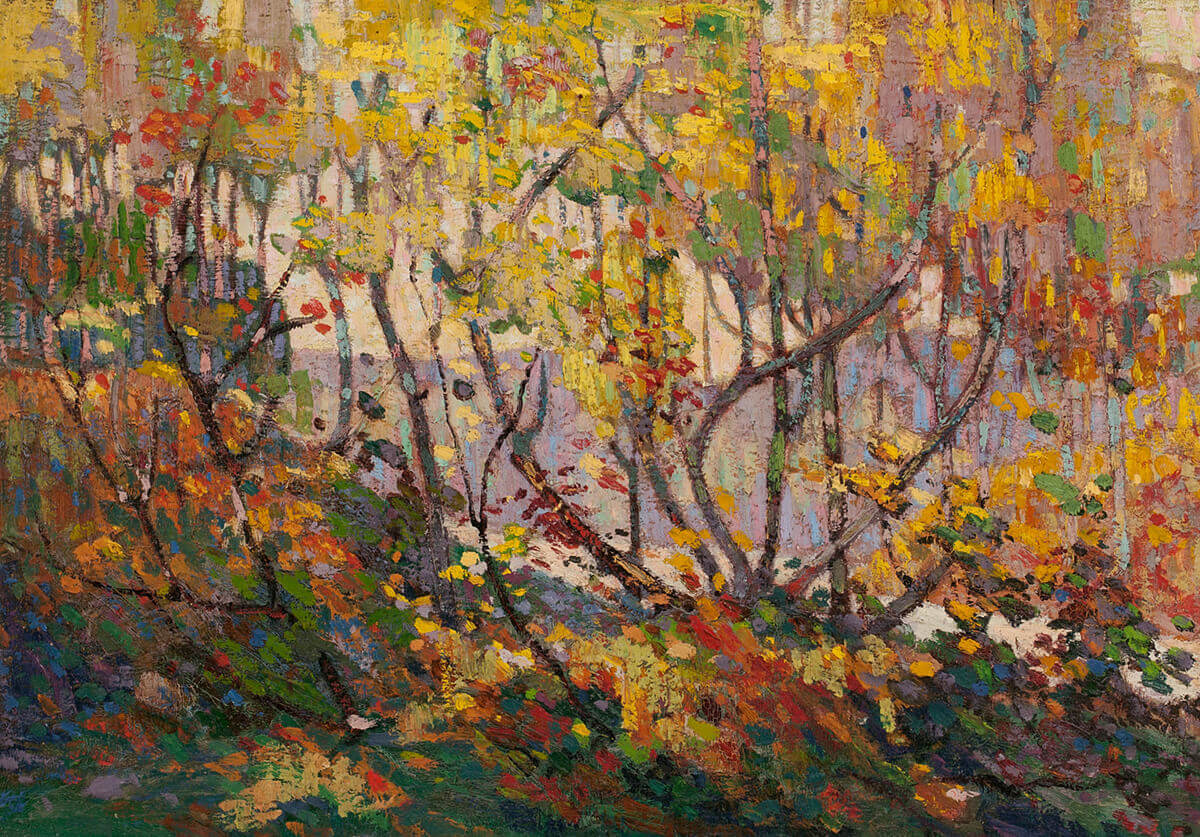 Thomson, like all his colleagues, was inspired by autumn—Canada's full dress uniform. His rendition of this season ranged widely, from splotches of Cubist-like forms to galaxies of leaves dancing through a universe of colour, as they are here.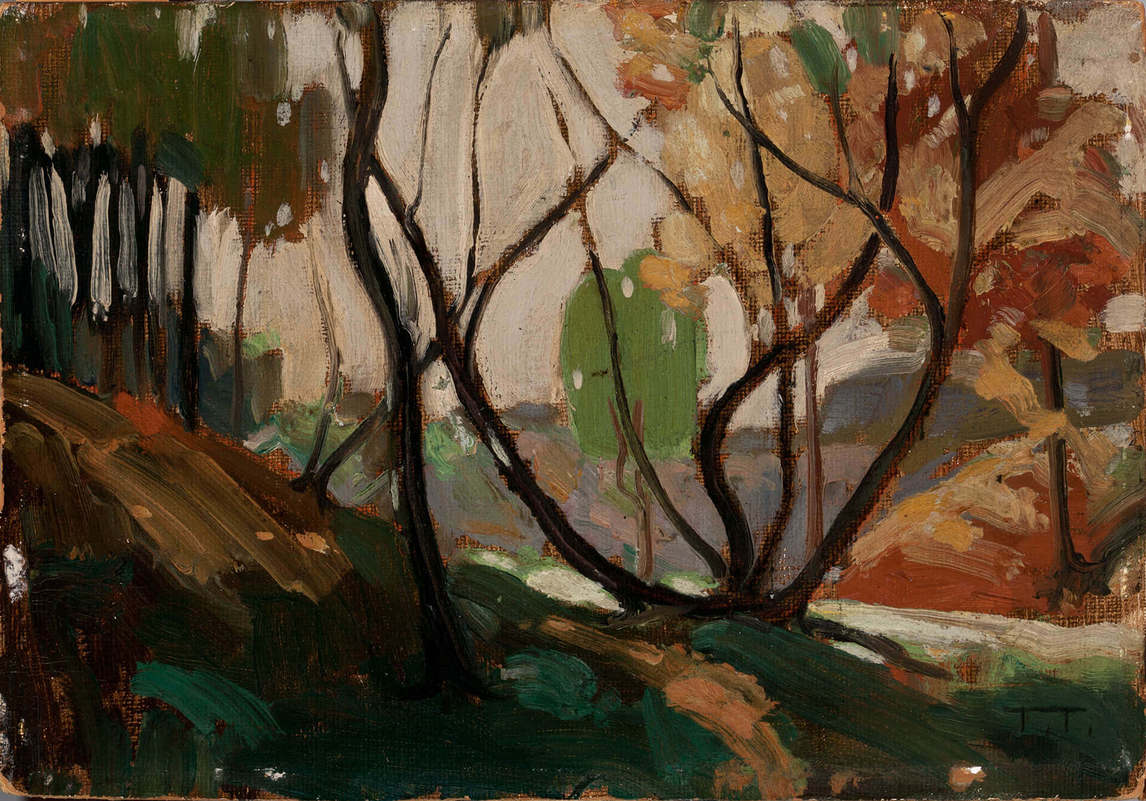 The oil sketch on which Opulent October was based provides a surprising contrast to the larger final painting and reveals a major advance in Thomson's development as an artist. In the canvas, Thomson uses only the basic structure of the sketch and recreates all the detail. This transformation of a modest sketch into a canvas entirely different in tone, colour, and light was a breakthrough in method and achievement. Here we see just how prodigious Thomson's abilities had become.
Thomson used a dozen or so of his four hundred or more sketches as models for large canvases, a fact that puts his huge body of small oils into a category entirely different from those done by most members of the Group of Seven. Lawren Harris (1885–1970), A.Y. Jackson (1882–1974), J.E.H. MacDonald (1873–1932), Fred Varley (1881–1969), and Arthur Lismer (1885–1969) all used their sketches as the starting point for large oils. Thomson did not. He wanted the large canvases to have the same emotional intensity as the small panels, which were painted on-site—an intensity that was almost impossible to summon up in a Toronto studio months later.
With this painting, however, and somewhere within himself, Thomson found the ability to reconceive the subject of a tiny sketch as a vital, living experience in a large format. Once he had made this transition successfully, he had cleared a path toward the two great works that followed close behind: The West Wind, 1916–17, and The Jack Pine, 1916–17.