Pine Trees at Sunset 1915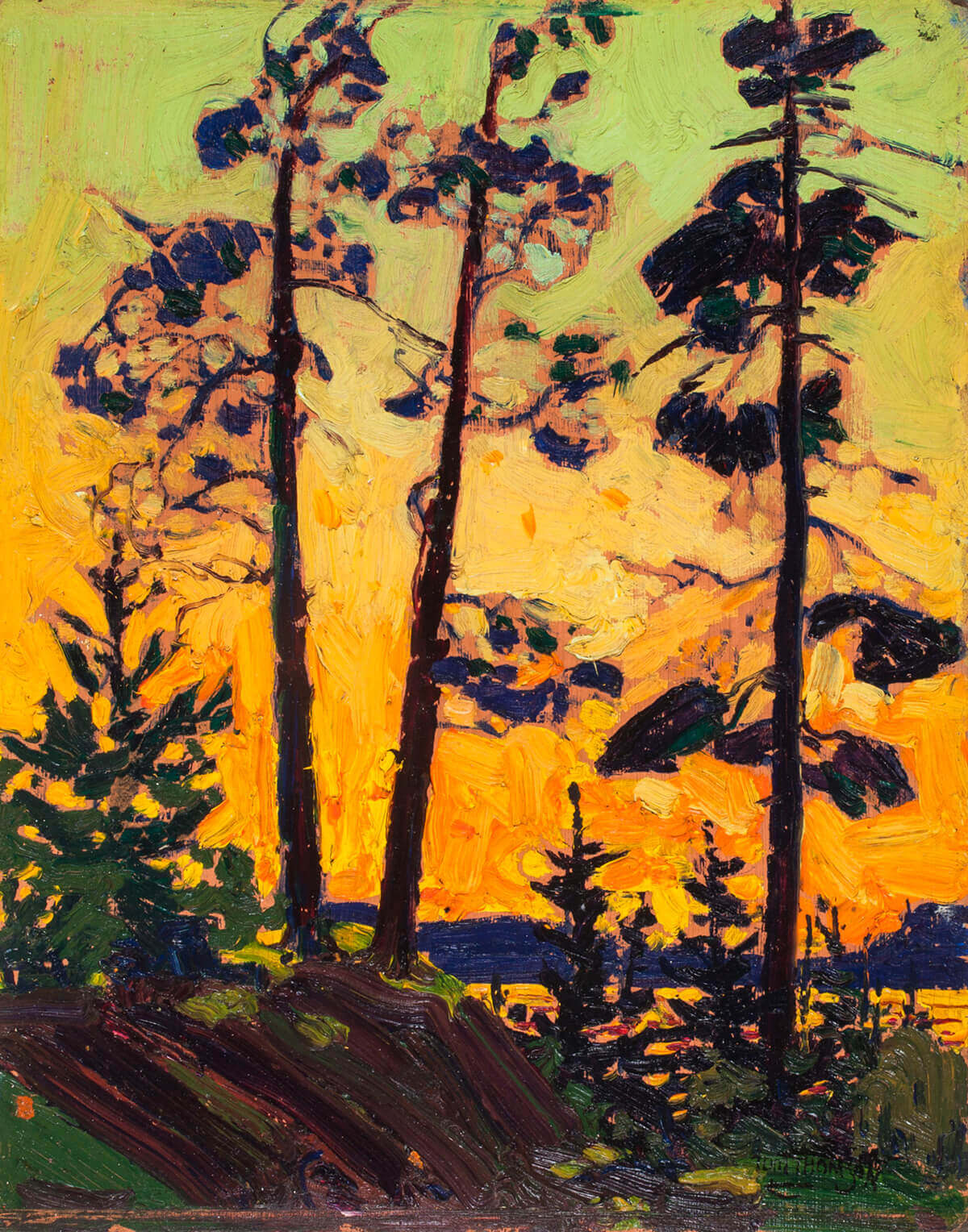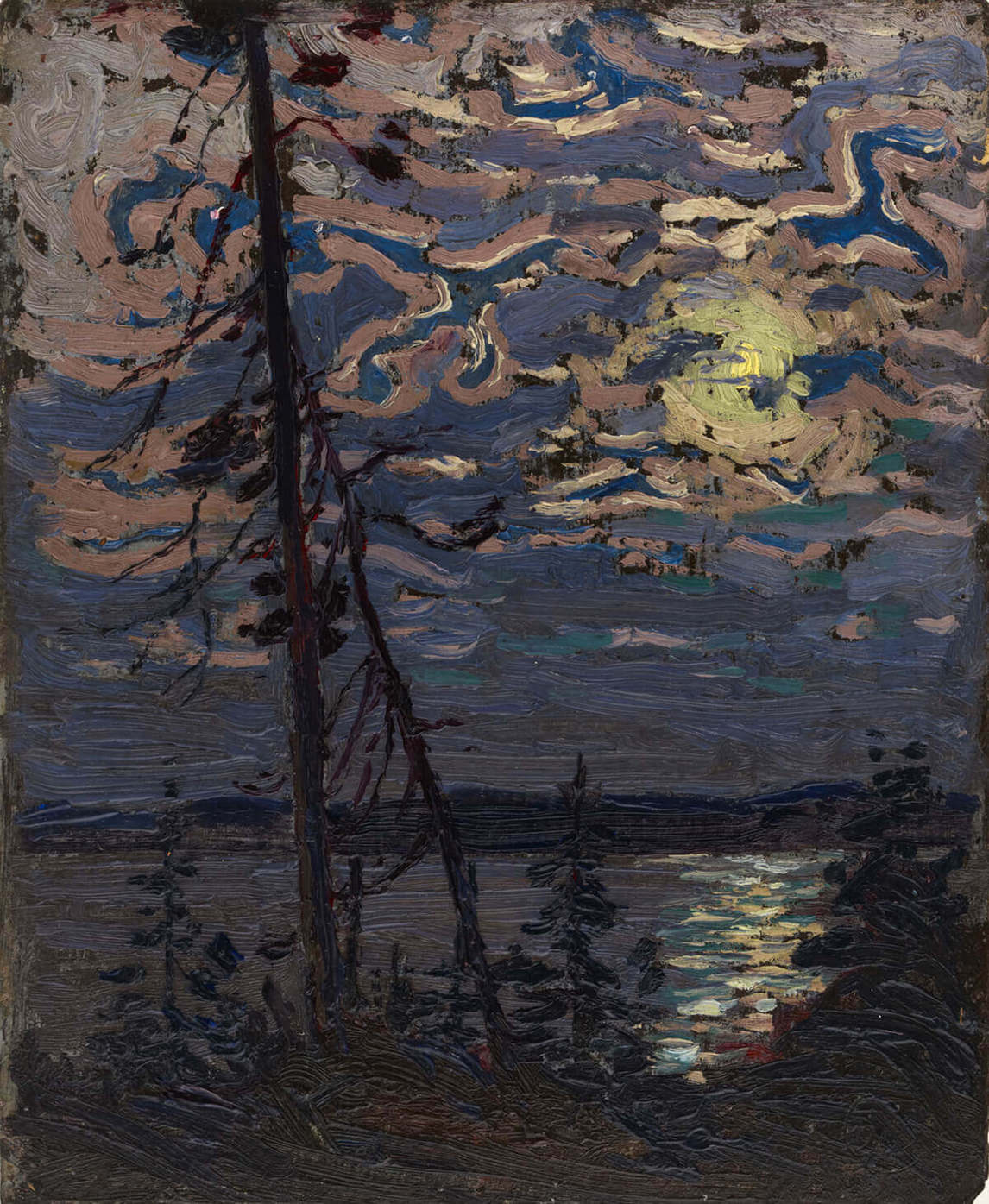 One of the reasons Pines Trees at Sunset is special is because it is firmly related to The Jack Pine, 1916–17, one of Thomson's greatest canvases. He painted The Jack Pine during the winter after he had earlier sketched this luminous sunset. The three scraggly, silhouetted pines with their clumps of branches, surrounded by young-growth trees, are set against a gorgeous and arresting sky.
Here Thomson lays out not only the parameters of the colour scheme he uses in The Jack Pine but, to some extent, the composition as well. The colours used in the sky—an orangey-yellow worthy of Vincent van Gogh (1853–1890)—thickly and frenetically applied, slowly give way at the top of the painting to a strangely acidic green. The surface of the water reflects the sky. Without doubt, this sketch must have been much in Thomson's mind when he painted The Jack Pine.
In this relatively rare vertical oil sketch, Thomson captures the transition as day slides toward night in the North. Thomson was drawn to these dramatic events—sunsets, dawns, rainbows, lightning, thunderclouds, breaking storms, first snow, frost, and ice on trees—along with the northern lights, migratory flights of geese, the spring melting of river ice, a marsh baking under a hot summer sun, and logs tumbling downstream.
These subjects from nature were at the core of Thomson's thought and creation. He focused on presenting his experiences with the natural world and on conveying his reactions to it. He did this in a way that reflected the sensibilities of the period in which he lived. As he gained experience and skill, he increasingly stretched the boundaries of the painting conventions he had learned.