The Pointers 1916–17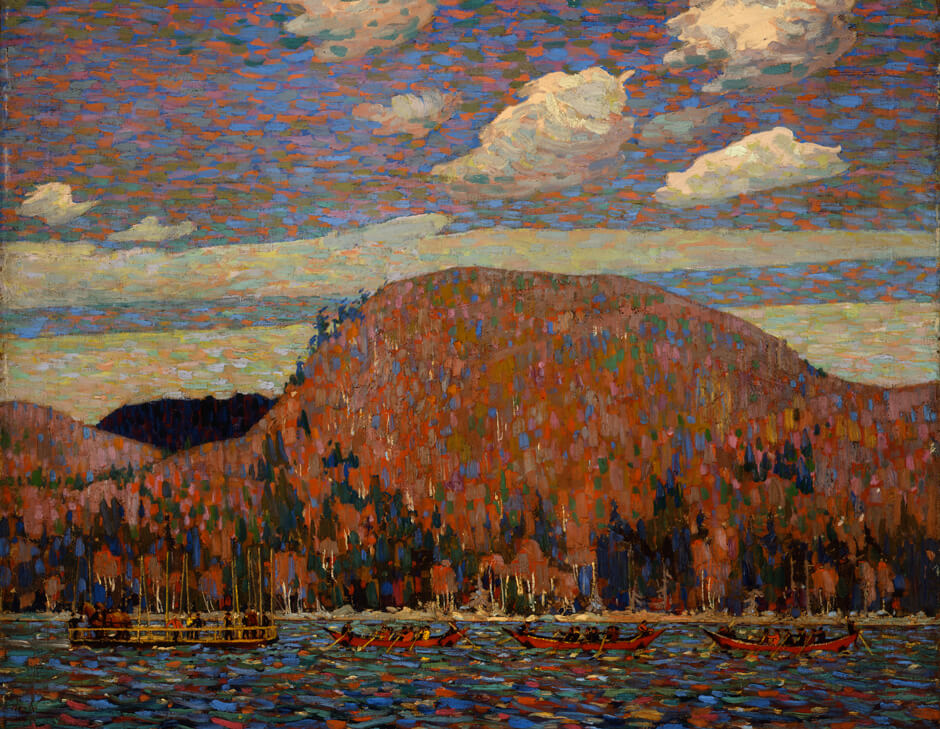 In this magnificent and sparkling work, Thomson uses a quiverful of techniques drawn from the decades-old European styles of Impressionism, Pointillism, and the Fauves—though it's unlikely he had seen anything more than black and white magazine reproductions of such paintings. There are hints in The Pointers of the precision of Georges Seurat (1859–1891), the dabbing strokes of Claude Monet (1840–1926), and the unconventional palette of Henri Matisse (1869–1954). Somehow Thomson made the tools he needed out of an eclectic medley of sources and created something that was distinctly his own: an image of loggers' pointer boats that captures his overarching vision of a scene he knew well.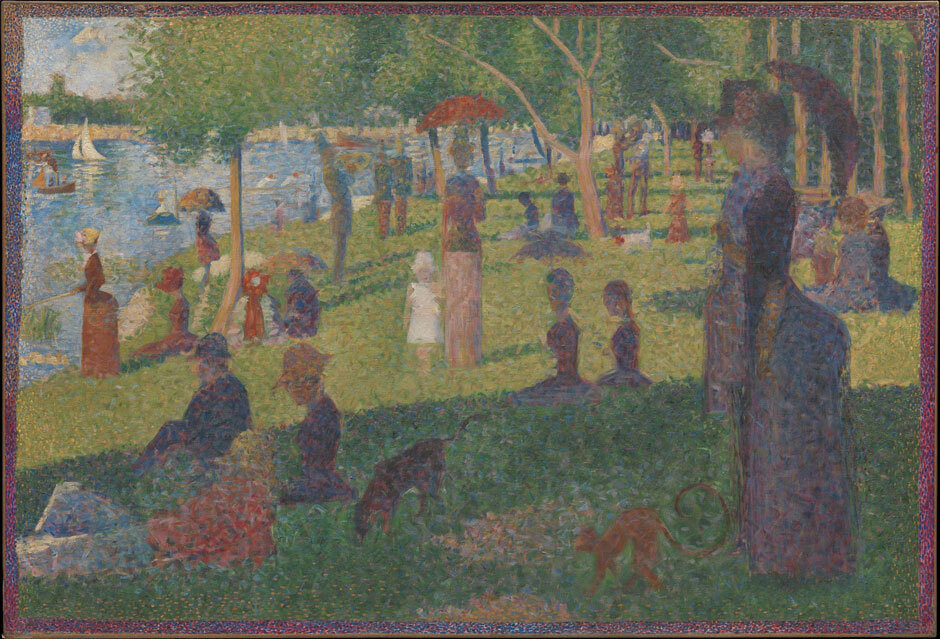 What is remarkable about The Pointers is that the great red autumn hill, except for a few low evergreens, is reflected in both the sky and the water. The paint application is slightly different in each area, but viewers are not confused by the repeating colours. The clouds, in puffy clusters and two sweeping bands, help them instantly to read the painting as intended, just as the loggers' boats make identification of the lake surface easy. Thomson has produced an enclosed space, a northern Eden, where his devices convince viewers to suspend disbelief and accept his idealization of a world they would like to visit or live in.
The Pointers is a studio work, not an on-site sketch. So far as is known, it was not based on a sketch, yet like others of Thomson's large works, it has a stately, formal quality, despite the plushness of the colours. The debt Thomson owed to other strains of historical Western painting traditions has been subsumed here into his own sensibility and all-embracing observation.