Asagao 1961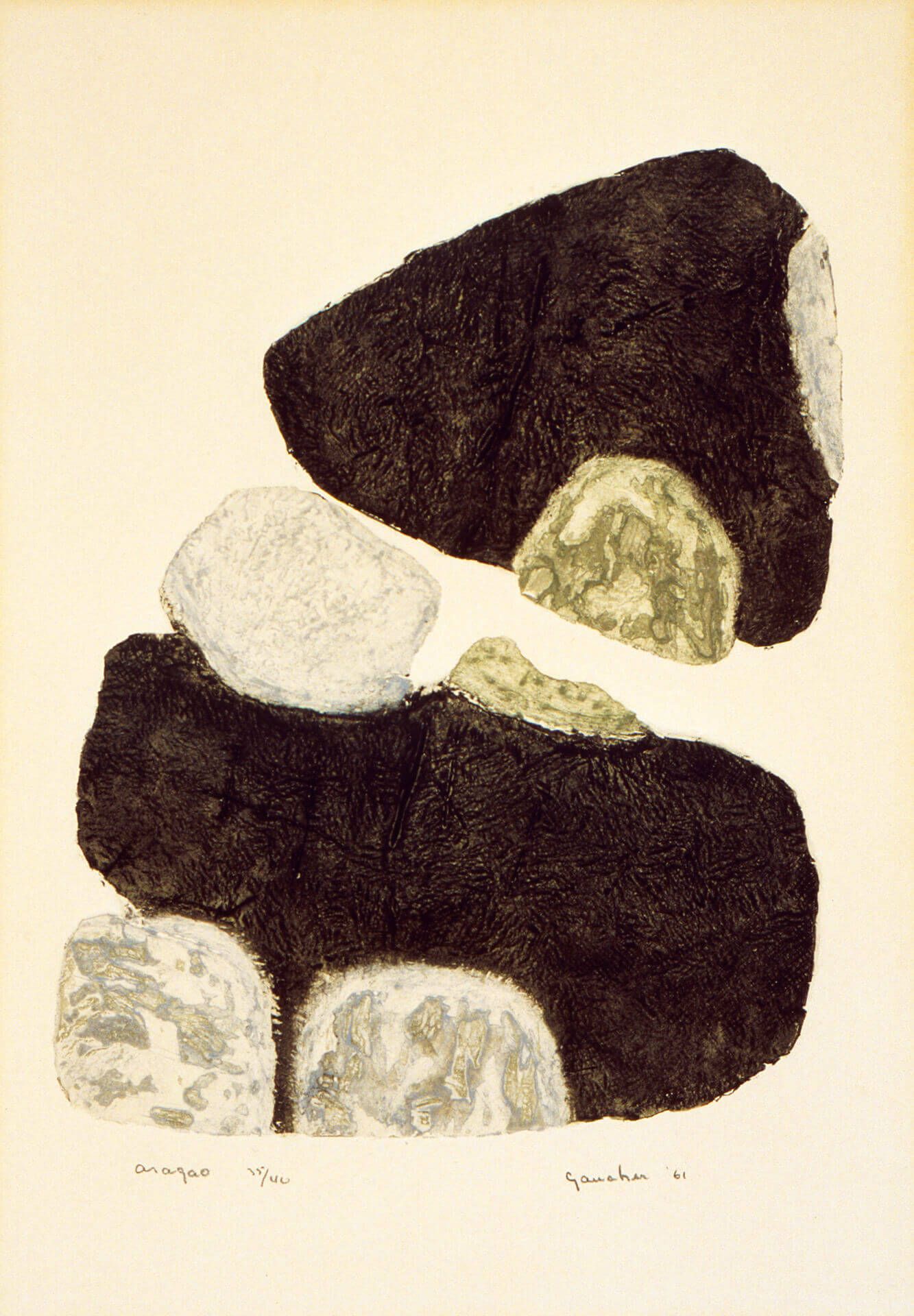 During the early 1960s Gaucher's imagery was vaguely representational; the shapes in prints like Asagao resemble flagstones, sometimes overlapping or, as in Sgana, 1962, floating freely across the white ground. He made these prints using multiple irregular plates so that the individual images become self-contained forms that rise above the surface of the paper. The absence of plate marks precludes interpreting the paper surface as anything other than itself.
Gaucher had initially enrolled at the École des beaux-arts de Montréal in 1954 to study painting. The prevailing model for avant-garde painting in Montreal in the mid-1950s remained Automatisme. But the style's commitment to gestural spontaneity made him uneasy because it allowed too much freedom. A painting, as he recalled, could change with a simple stroke of the brush. Printmaking, on the other hand, offered a much more logical stage-by-stage procedure, which "allowed [him] time to reflect and rectify decisions."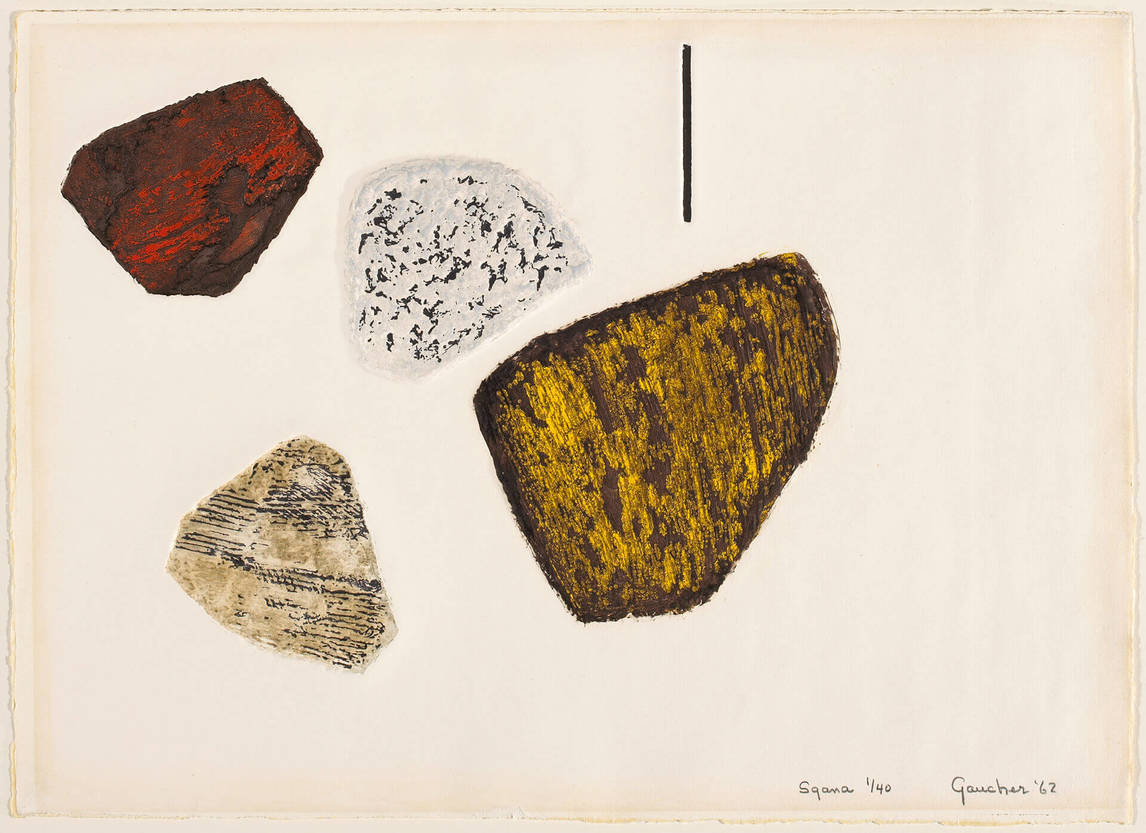 During late 1958 and early 1959, studying from a handbook of techniques he had bought, Gaucher began to experiment with Old Master etching techniques. He soon found traditional etching too limiting and started to experiment more broadly, increasingly altering or distressing his plates, often violently; he shifted to embossing, using a positive-negative combination of plates to achieve convex and concave reliefs. His prints from the early 1960s are remarkable for their technical innovations in relief printing, requiring paper of such weight and strength that he resorted to gluing together two pieces of Arches paper—the lamination, application of colour, and printing all done in the same process.
There is little in these early prints to hint at the geometry soon to come. But in Sgana Gaucher suddenly drops a short straight relief line down from near the top edge of the sheet, a disturbing geometric incursion into his otherwise quasi-organic world. Aligned with the lateral edges of the paper sheet, the line stands as a literal material measure of the print's rectangular format. In the next sequence of prints geometric structure increasingly dominates until, with his seminal suite In Homage to Webern, 1963, Gaucher adopts full-fledged geometry, staking out his place in the Montreal artists' group the Plasticiens.