Blue Raga 1967
The Raga paintings—their title reflecting Gaucher's passion for Indian music—continue the basic principles of the Signals/Silences series but are structured with a base line from which the "signal" lines rise as if in gentle ascent toward the top of the painting where there are no framing constraints. In Blue Raga the green and brown signals hover so tentatively over the deep and intense blue field that they seem hardly to touch it, like whispers of sound delicately improvised above the obbligato provided by the green band below.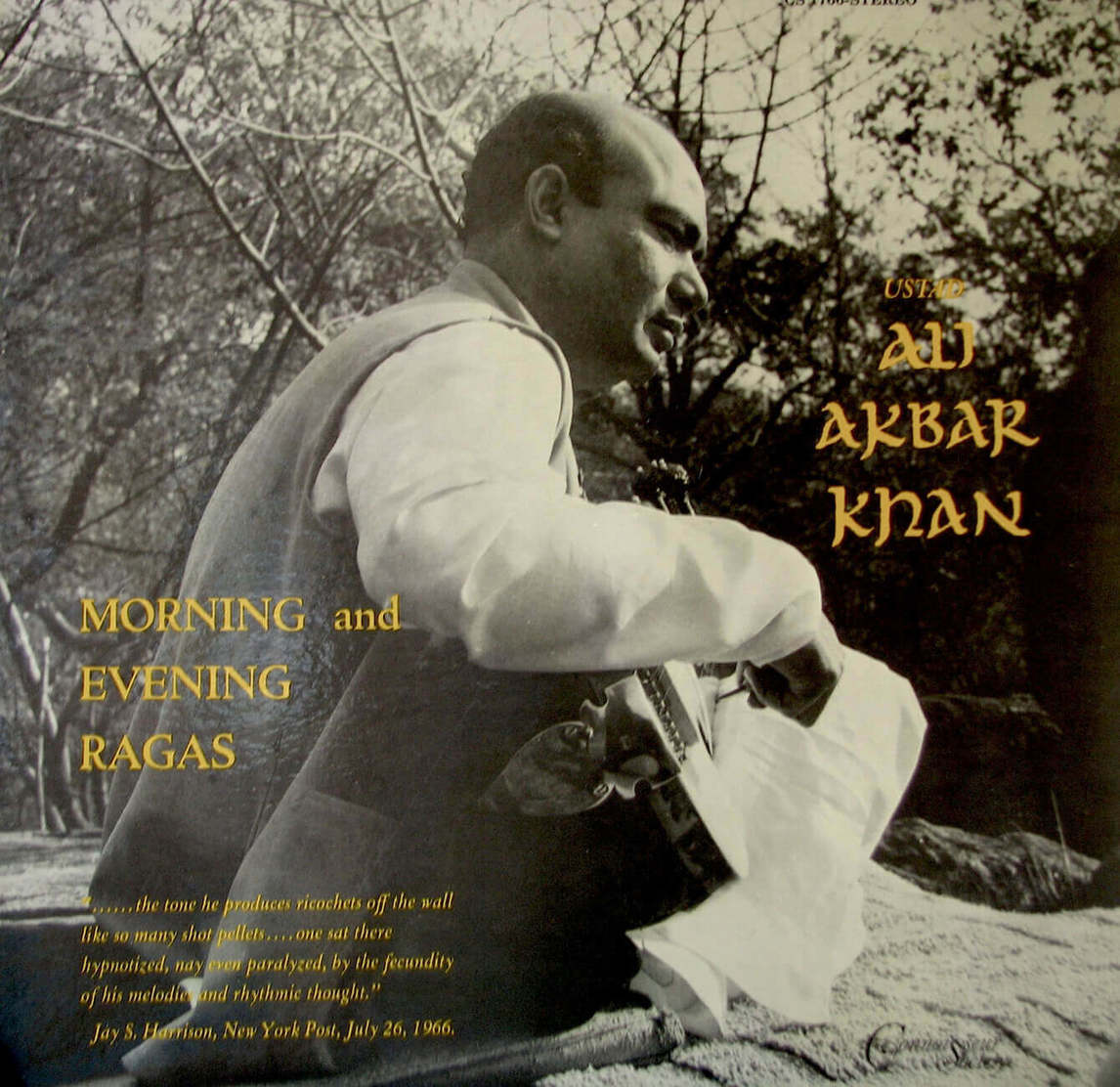 Starting with the Square Dances paintings, Gaucher developed a very personal palette, happily resorting—alongside many variations of red, yellow, and blue—to greens, pinks, beiges, browns, purples, and greys in unexpected juxtapositions and with startling consequences. In the Raga series, we find Gaucher moving in a direction different from his Montreal contemporaries Guido Molinari (1933–2004) and Claude Tousignant (b. 1932), one that is based less in the "objectivity" of relations between colours, as Molinari puts it, and instead veering toward a subjective immersion in individual colours.
The consequences are significant. The single colour grounds of the Ragas become their major theme. The overlying signals and bands are no longer the main event but serve to enhance and intensify the breadth and depth of each painting's hue. These paintings are slower. They unfold their rhythms more discreetly, and they introduce a mood of contemplativeness that will come to reign supreme in the long series of Grey on Grey paintings that Gaucher began in December 1967.