Canadian art-history nerds don't have it easy. Credible online resources are hard to come by, and weighty art books are often relegated to university libraries and archives. Sara Angel wants to change that. The executive founding director of the Toronto-based ACI (and a Grid contributor), Angel aims to bring the museum experience online. We found out five fascinating facts about the Canadian Online Art Book Project.
1. It moves the museum experience online. Many major art fairs have experimented with this model to lure international buyers, but an online gallery this ambitious is unprecedented. In a country as vast as Canada, though, it might be the only way that an art lover in Lethbridge could view the work of Paul-Émile Borduas in depth. Of course, Angel admits that nothing compares to seeing a piece of art in person, but she stresses that the ACI's immersive website provides a pretty close approximation.
2. It's united the country's major art thinkers. To select subjects for the ACI's e-book series, Angel asked over 50 of the country's leading art critics, historians, and curators to choose an artist who they could write about with passion. "They all said yes!" she says.
3. It challenges the accepted canon. The group's suggestions have shaped a diverse portrait of Canada's artistic output, with particular emphasis on its most innovative yet underrated figures. "Of course, there's always been plenty on Emily Carr, Tom Thomson, and the Group of Seven, but absolutely nothing on other important artists," explains Angel. "These are people who haven't been part of the conversation, and we want to bring them in."
4. Our artists are just as fascinating as their European counterparts. Our conventional idea of a Canadian artist might be a loner with a canvas and a canoe, but the ACI's e-books reveal just how exciting their lives really were. Take early Toronto Modernist Kathleen Munn, described by Angel as the "Shary Boyle of the 1920s." According to Angel, Munn, who showed her work alongside the Group of Seven, "was a total player! And she's been banished from art history."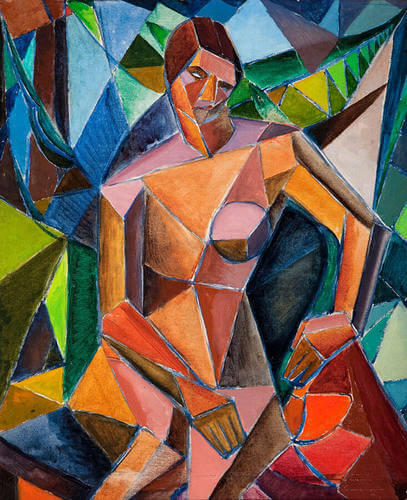 5. The conversation continues. A public Massey art lecture series is planned in the coming years (with transcripts made available in print and online, natch) and curricula are currently being designed for placement in secondary schools. They're ambitious goals, but Angel doesn't shy away from the challenge. "Ultimately," she says, "we want to be the go-to place for all knowledge on Canadian art history."
Read the Art Canada Institute's books here.