The Islands I–XII 1979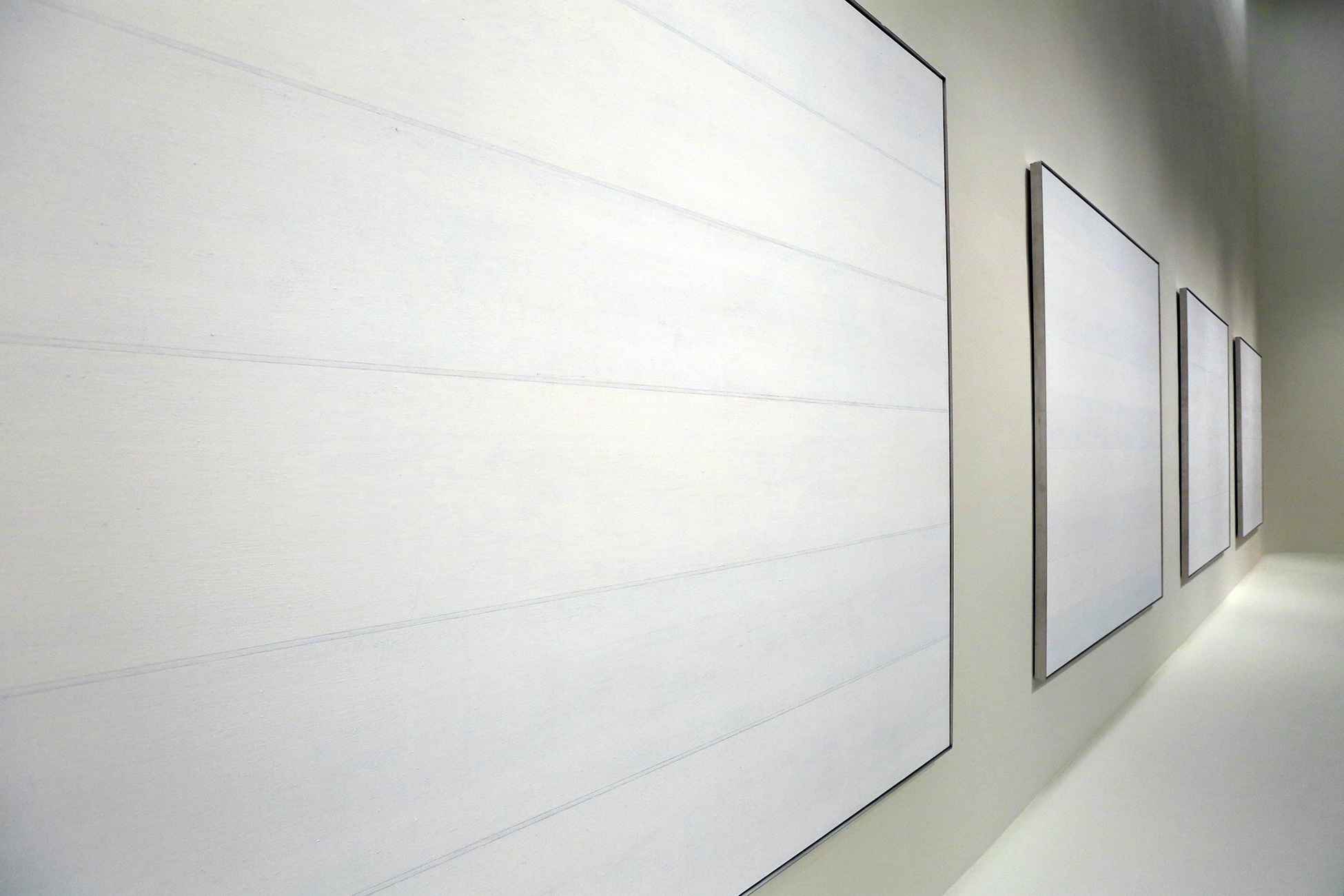 In 1977 Martin rented a property in Galisteo, New Mexico, where she lived for some years in an Airstream trailer that she encased in adobe bricks. Before even building a house, Martin constructed a studio that was larger than the thirty-five-foot by thirty-five-foot one she had built in Portales in 1974, which she finished with the help of local tradespeople by 1979. Here Martin began to make her largest and most complex work to date, The Islands I–XII, a twelve-canvas composite, one of only four multi-panel pieces that she made in her lifetime.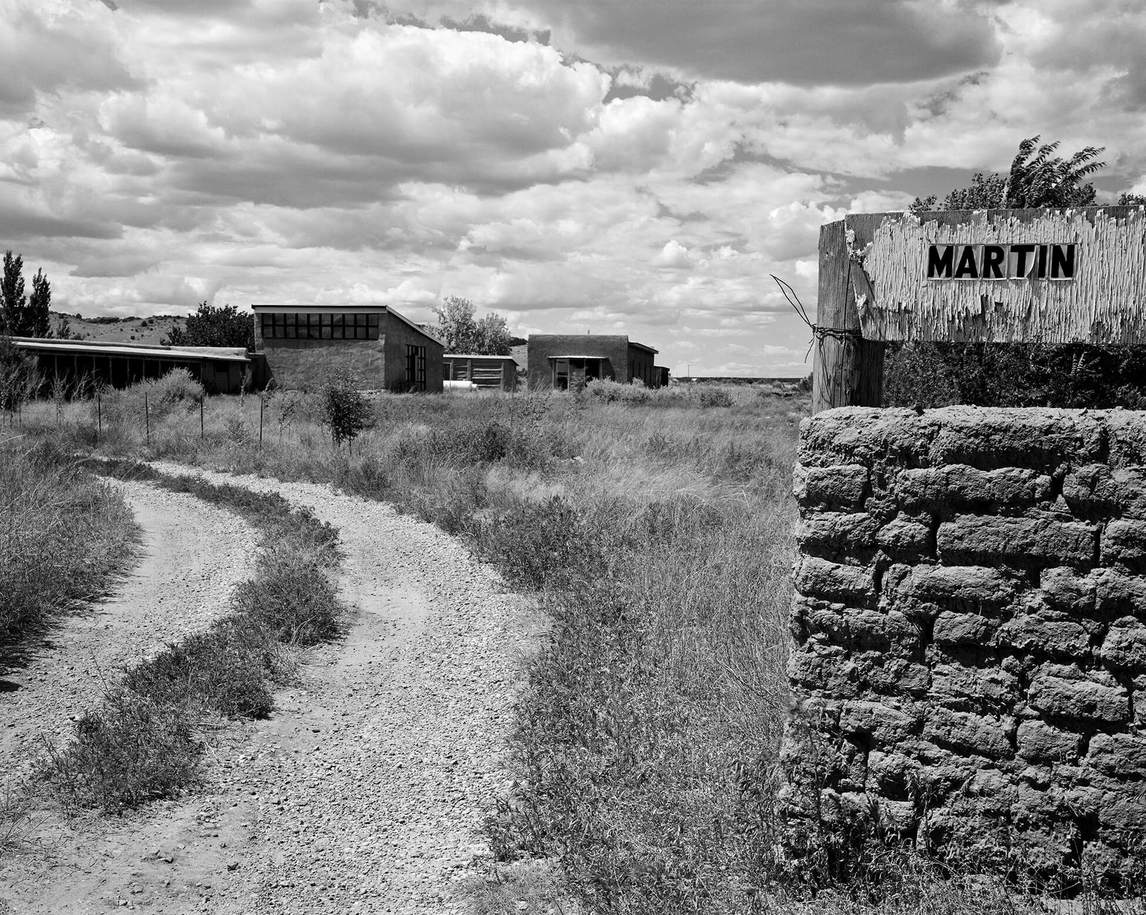 Although The Islands I–XII contains twelve canvases, it is a single artwork. It is always exhibited as one and in the same order. What appears at first as a very subtle series of paintings, when examined closely, reveals an intricate study of repeating patterns and ideas.
Each canvas has between four and twelve wide bars of white and off-white, which are bisected either by graphite lines or thin bands. The first canvas, for example, has five white bars separated by four thin off-white bands. The second canvas has three off-white and two white bars, alternating and separated by a horizontal graphite line; the off-white bars are bisected by graphite lines, while the white bars are not. The variations continue until the piece concludes.
The organization of the twelve canvases is akin to the structure of classical music, with a theme explored through variations. The end result, also like music, is more than an intellectual exercise in balance, tone, and scale, but rather a truly experiential encounter, one that takes place over time. As the viewer's gaze moves across the panels from left to right there is tension and release; ideas develop and are resolved over several canvases. Martin often compared her paintings to music, saying, "People are not aware of their abstract emotions, which are a big part of their lives, except when they listen to music or look at art."
First exhibited at the Museum of Fine Arts in Santa Fe in 1979, the series travelled to seven museums throughout the United States before being exhibited at the Glenbow Museum in Calgary, the Mendel Art Gallery in Saskatoon, and the former Saidye Bronfman Centre for the Arts in Montreal—Martin's first exhibitions in her native Canada. The Whitney Museum of American Art acquired The Islands I–XII around the time the institution held a retrospective exhibition of the artist's work in 1992.