With My Back to the World 1997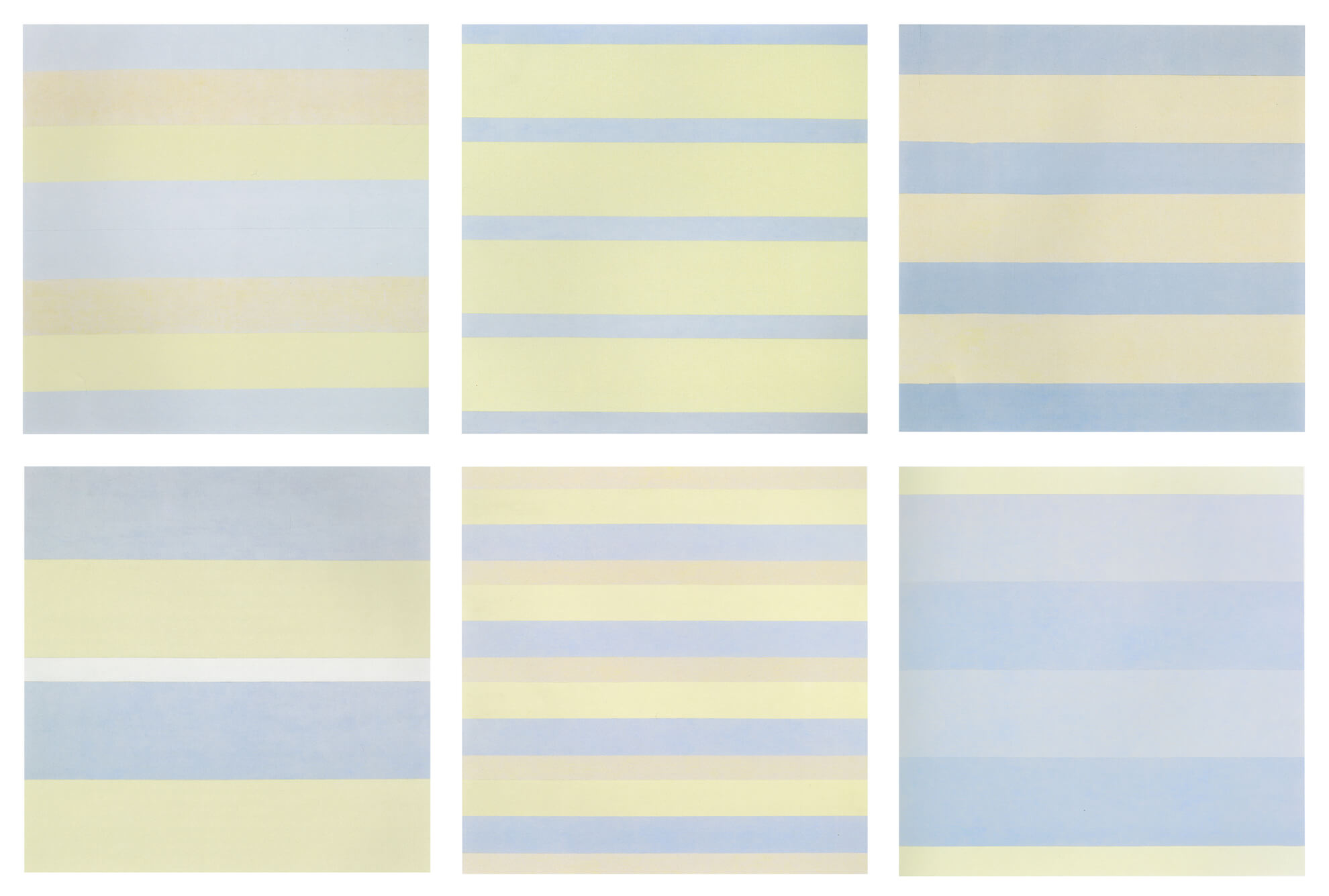 Martin's mindset in the last few decades of her life can be summed up by the title of a series of six paintings she made in 1997: With My Back to the World. Like The Islands I–XII, Martin's With My Back to the World is a multi-panel work of six related but distinct canvases that are shown together as a whole.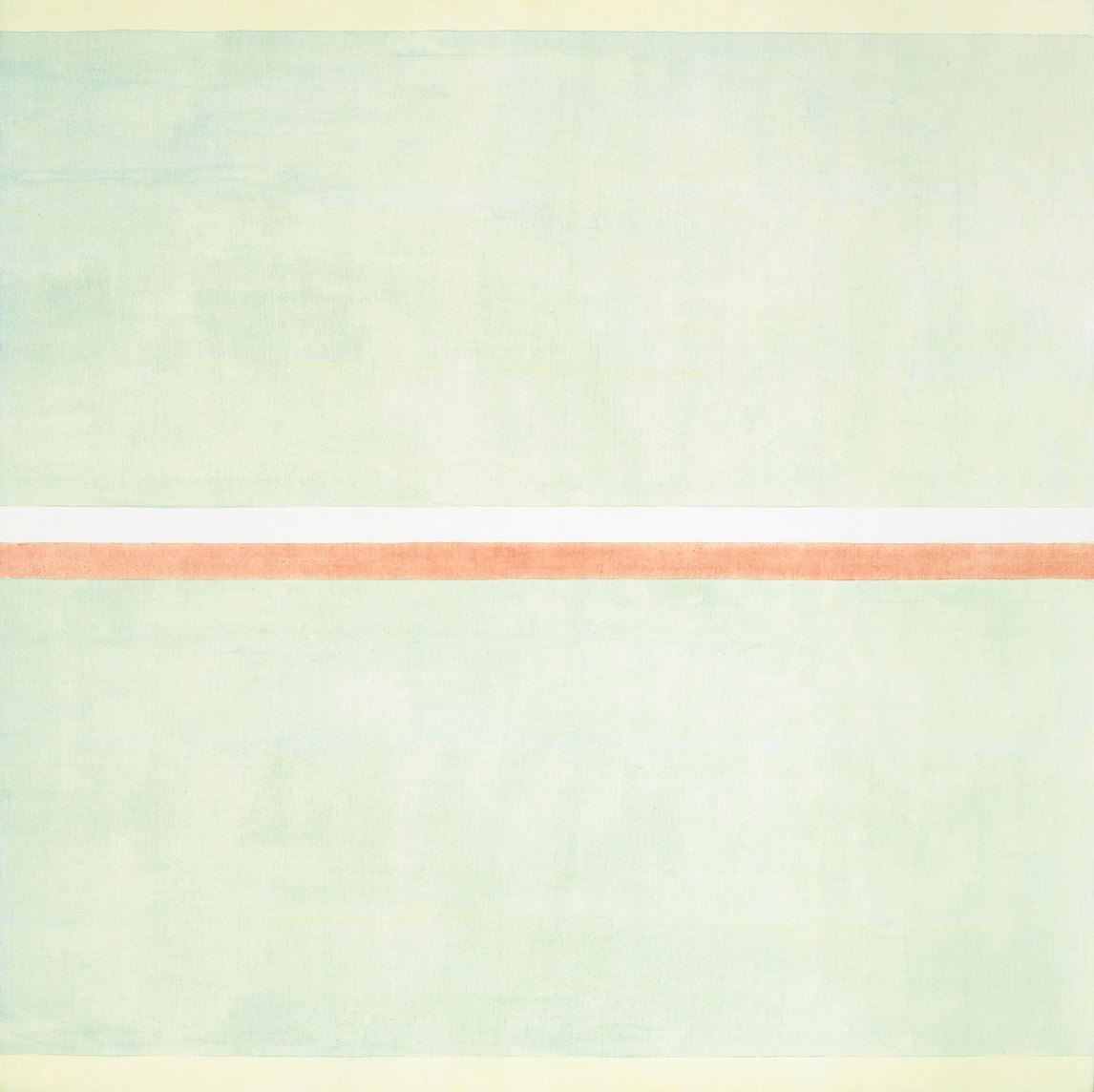 The first canvas of the series has eight horizontal bars in light blue, yellow, and orange in two identical schemes that are separated by a central graphite line. For the second canvas, four large light yellow bars alternate with five light blue bars. This compositional feature continues with alternating sun-bleached reds, yellows, and blues on four other canvases, with Martin varying the order, thickness, and opacity for effect. The colour palette is similar to that of the works in her 1975 Pace Gallery exhibition. They are smaller in scale than her earlier paintings; Martin reduced the size of her canvases from six feet square to five feet square after moving into the Plaza de Retiro retirement residence in Taos around age eighty. The smaller format enabled her to more easily manipulate the canvases as she lost strength with age.
Almost all of Martin's paintings in the 1970s and 1980s were untitled; the few that she did name referenced physical objects or places in nature. In With My Back to the World and other canvases in the mid-1990s, Martin began to name her paintings after emotional states instead of the natural forms that elicited those emotions, laying bare her desire to make art about the intangible experiences in life. By the time Martin painted With My Back to the World, she was one of the most critically celebrated and commercially successful living artists. Yet if one compares photographs of Martin's living quarters at the Plaza de Retiro to those taken in the Ledoux Street studio in Taos where she had lived in the mid-1950s, when she had barely a penny to her name, one begins to understand Martin's lifelong commitment to austerity and anti-materialism, which is evoked by the title of the piece.