Beacon Hill Park 1909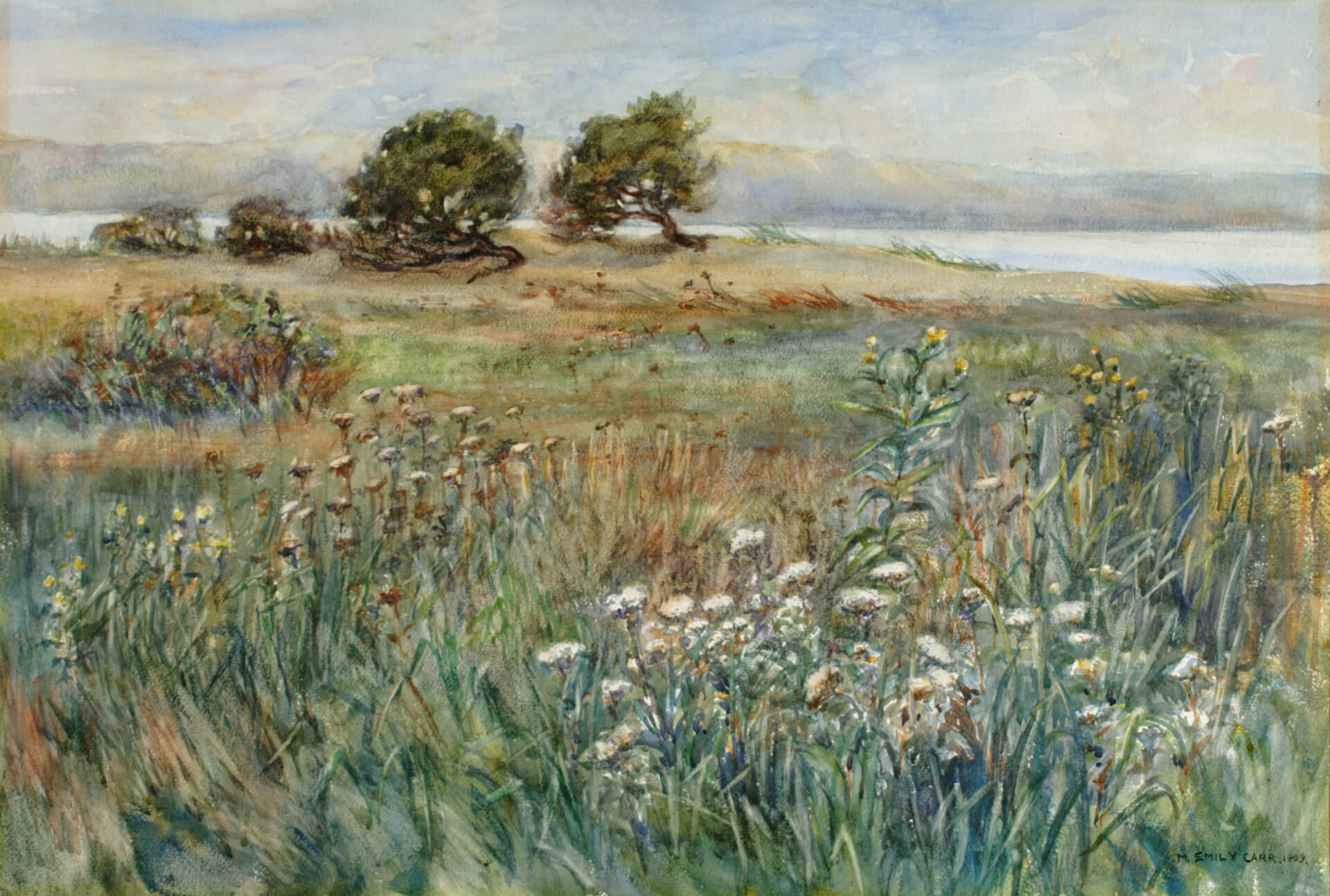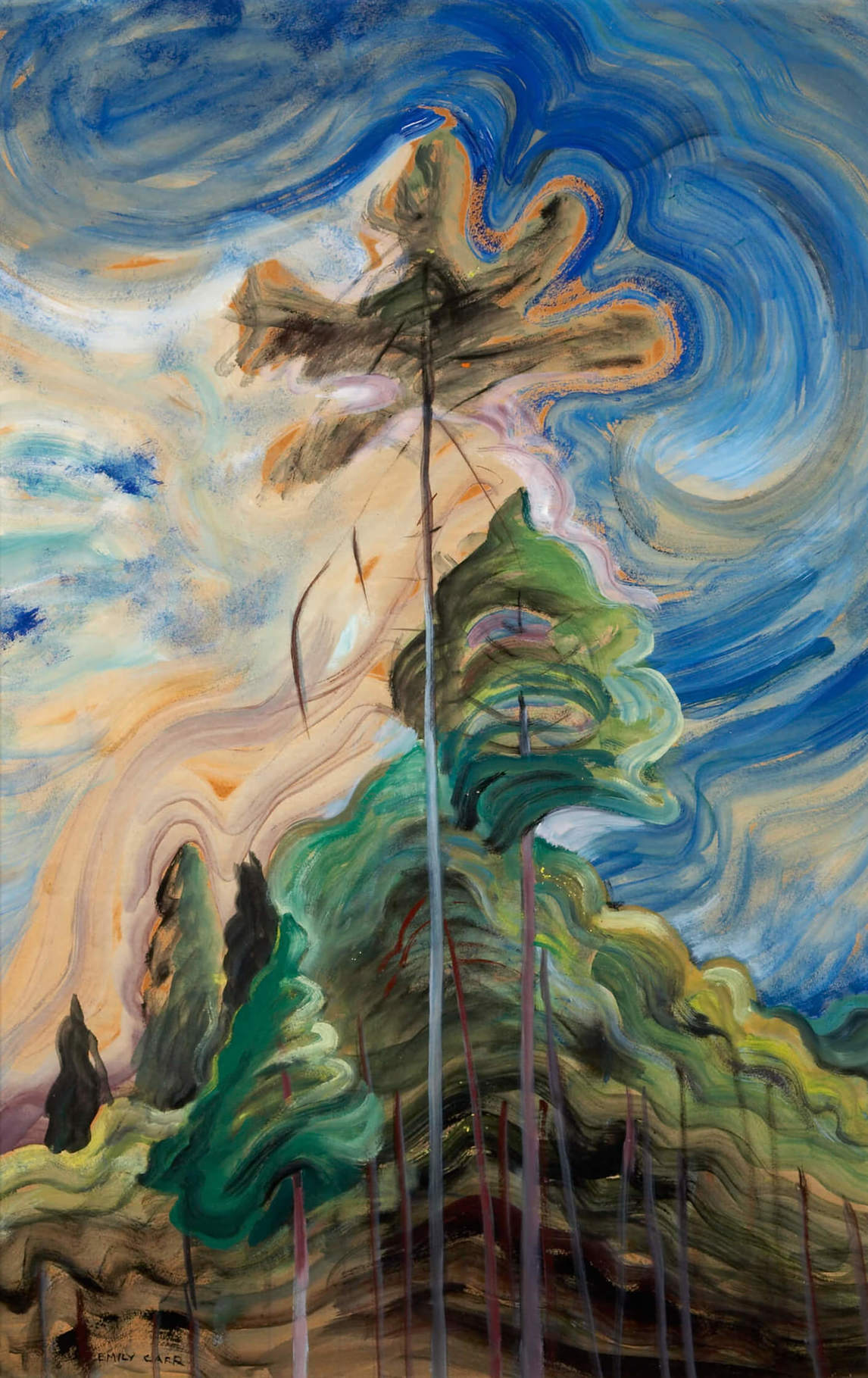 Beacon Hill Park, executed a year before Carr's travels to France, would have appealed to middle-class Victorians: in keeping with the nineteenth-century English pictorial tradition, the balanced composition employs touches of aerial perspective and a neutral palette. The Carr family home, where Emily was born, bordered on the park—one of the most beautiful in Victoria. From this genteel pastoral scene, no one could have anticipated the radical qualities that would characterize Carr's mature style of the 1930s.
The conservative nature of Beacon Hill Park stands in marked contrast to the paintings she would later become known for, like Sunshine and Tumult, 1938–39, and makes clear the extent of her progress toward an unprecedented visual language for painters of the West Coast. In the decades that followed Beacon Hill Park, Carr shifted her choice of subject and the composition, treatment, and palette of her work, creating the image system we now associate with Canada's West Coast.