Forest, British Columbia 1931-32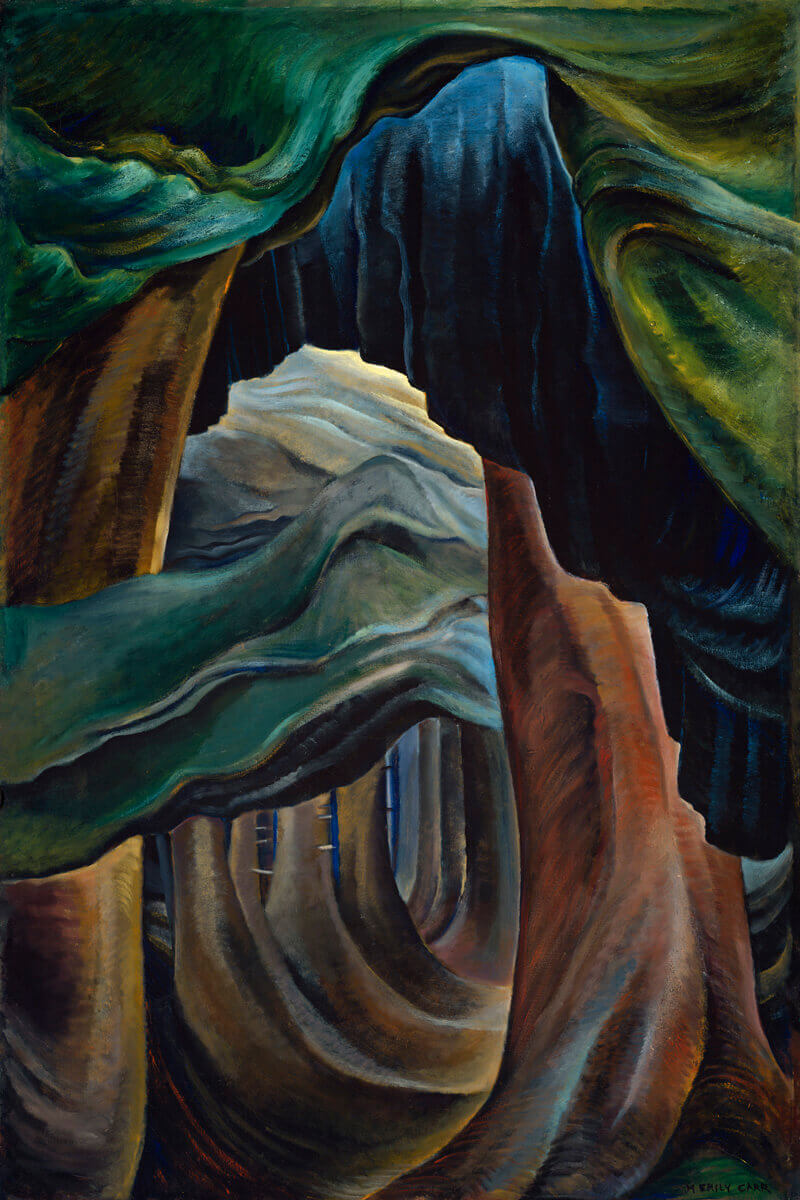 In the early 1930s, after travelling to New York, Carr moved from studies to large conceptual paintings. These works reveal a transformation in her art, from a preoccupation with Aboriginal subjects to conceptual explorations in which the forest and trees become armatures upon which she explores more abstract motifs. Forest, British Columbia suggests a mythologizing of the forest subject: the scene is illuminated from within, while the folds of foliage disturb the processional composition and its spatial order. The measured interlocking treatment of all areas of the composition seems to imply, within a collective subject, the unifying force that becomes a vital signature in Carr's late paintings.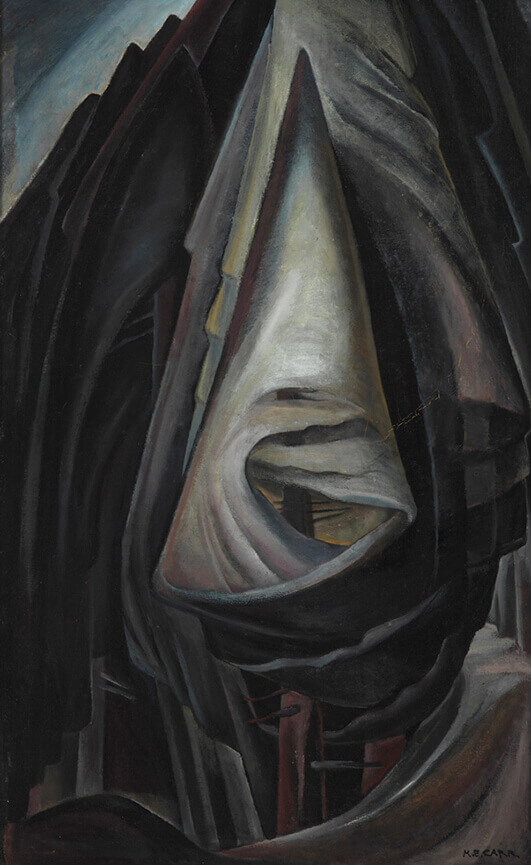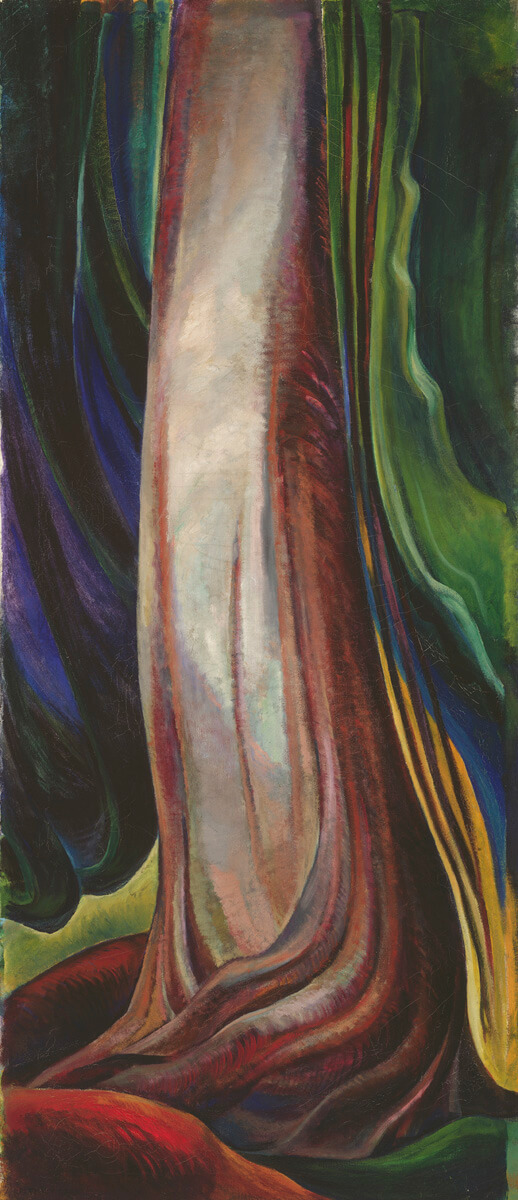 When Carr visited New York in 1930, she met Georgia O'Keeffe (1887–1986) and saw the work being done by some of the American and European modernists—Arthur Dove (1880–1946), Wassily Kandinsky (1866–1944), Pablo Picasso (1881–1973), and Georges Braque (1882–1963).
During this crucial period an expanded vision emerges in Carr's art, characterized by a sharp increase in abstraction, which she developed in part through a series of finished studio charcoal drawings on manila paper. She had access to the abstract work of Bertram Brooker (1888–1955), reproduced in Yearbook of the Arts in Canada, 1928–1929, a copy of which was sent to her by friends in Toronto.
Grey, 1929–30, is a fine example of this development and the influence of O'Keeffe in particular. Its ambiguous space is heightened by the reduction of colour, suggesting a liminal spiritual space with its own purely formal terms of reference. The concerns of representation have taken a back seat to the spiritual possibilities of abstraction. Carr reveals similar concerns in Tree Trunk, 1931, where she seems to focus the spiritual power of growth and the energetic life force into a sweeping phallus-like form. Now serving as a tool for abstraction, her French colour training allows for unmitigated violet, yellow, and red passages.