Odds and Ends 1939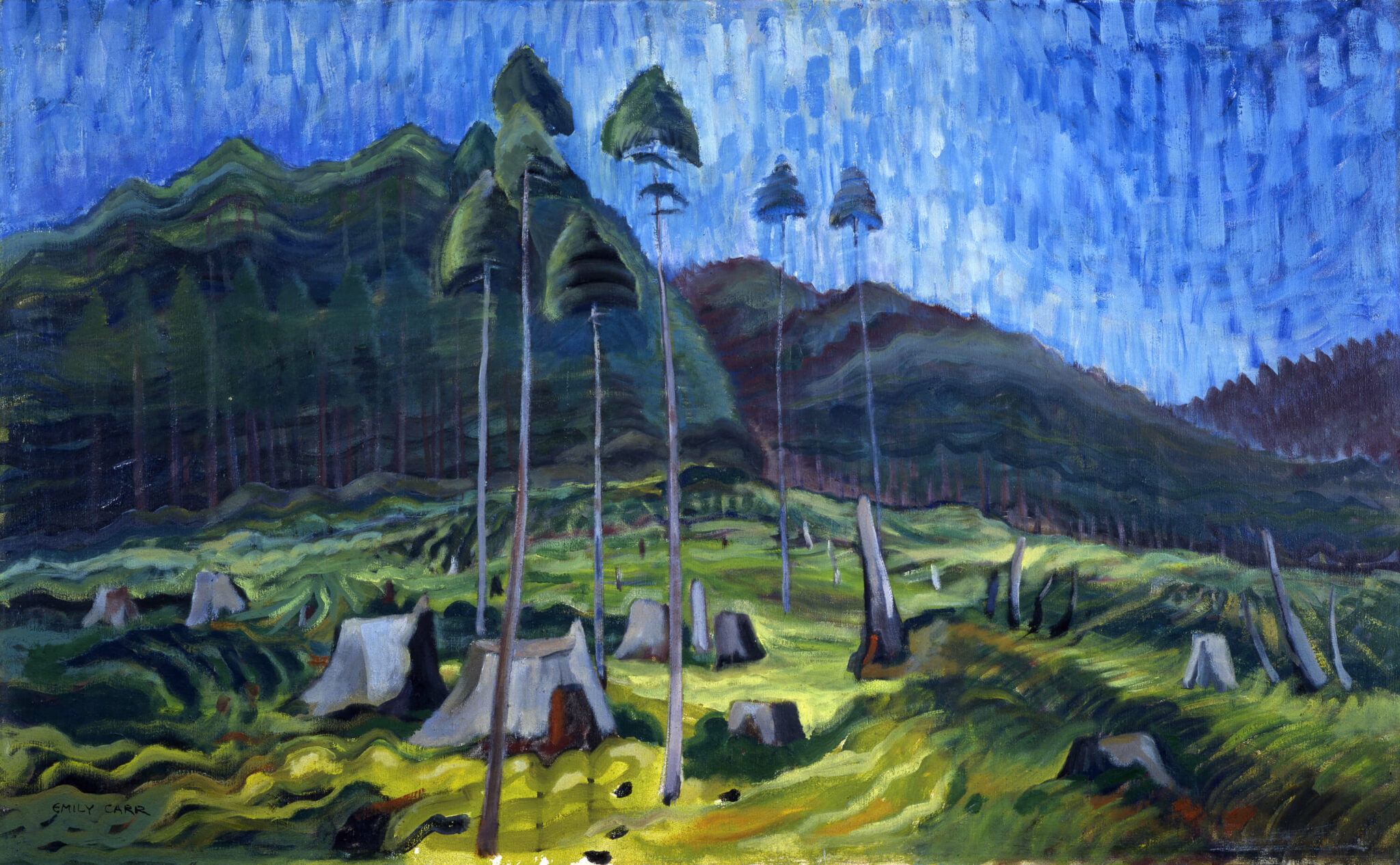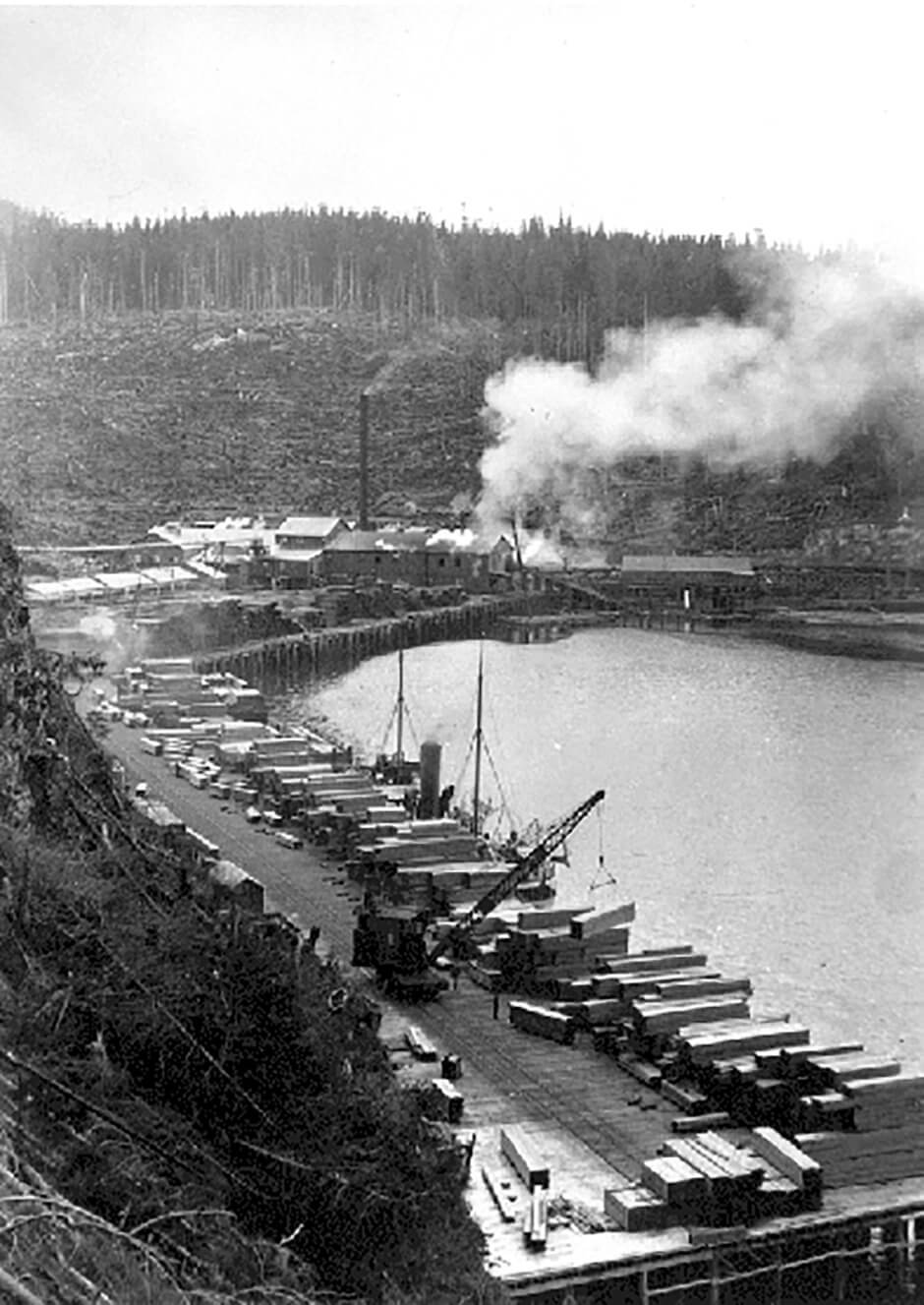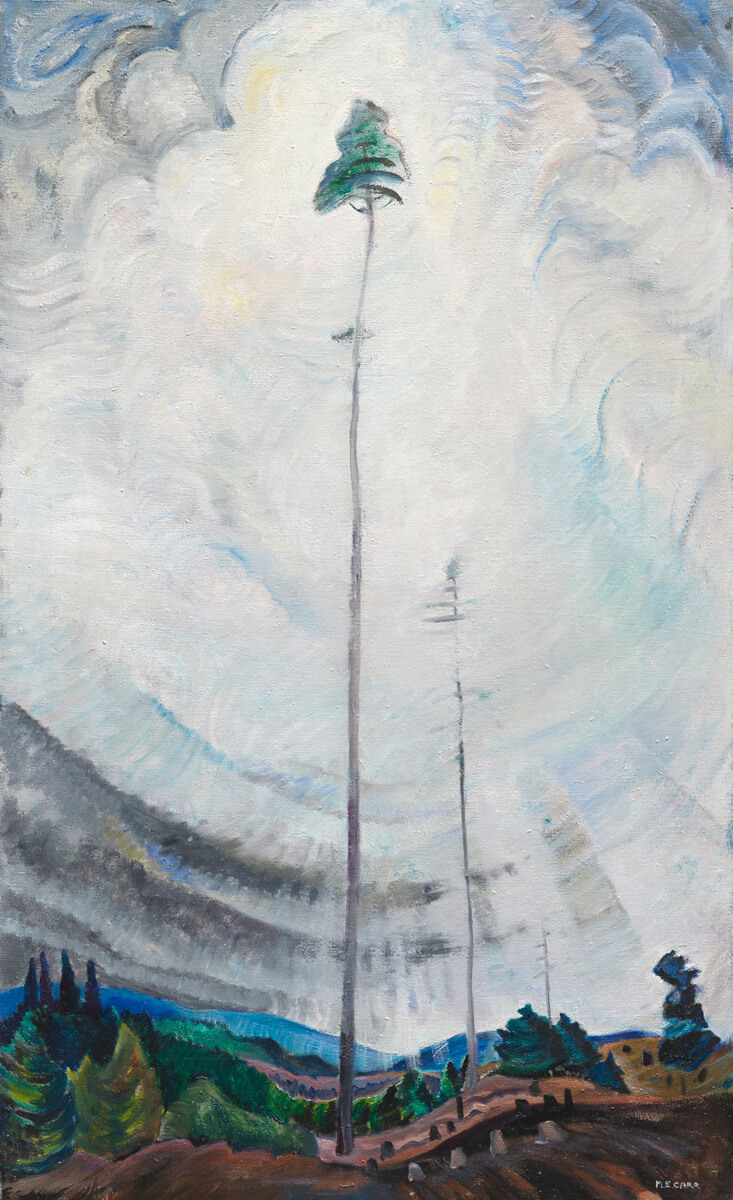 During the last decade of her career, Carr's awareness of ecological issues of the day emerge in her painting. In Odds and Ends the cleared land and tree stumps shift the focus from the majestic forestscapes that lured European and American tourists to the West Coast to reveal instead the impact of deforestation.
Her concern with the force of industry and its environmental impact, developments that were evident in outlying regions near the B.C. capital, paralleled her concern with encroachments on the lives of indigenous people. Large-scale industrial logging had begun in British Columbia in the 1860s, and its influence was visible. Paintings from this period reveal Carr's anxiety as her choice of subject becomes the threatened landscape itself.
Odds and Ends is part of a series of works, which began with Scorned as Timber, Beloved of the Sky, 1931, and Loggers' Culls, 1935. Writing in 1934, Carr noted,
These subjects are stumps and pines and space. They are difficult to express, but my feeling is if one can see the thing clearly enough the expression will follow. The thing is to be able to apprehend things, to know what we are trying to get at, to know what we see. So many of us open our flesh eyes but shut the eyes of the soul. There's a torn and splintered ridge across the stumps I call the "screamers." These are the unsawn last bits, the cry of the tree's heart, wrenching and tearing apart just before she gives that sway and the dreadful groan of falling, that dreadful pause while her executioners step back with their saws and axes resting and watch. It's a horrible sight to see a tree felled, even now, though the stumps are grey and rotting. As you pass among them you see their screamers sticking up out of their own tombstones, as it were. They are their own tombstones and their own mourners.